I like to walk around the city with my headphones on to my favorite music. It's relaxing and allows me to think about my own things, distracting me from all my problems. However, when I hear "A user sent you a message … " instead of my music, it really ruins the atmosphere and ruins my walk.
For such cases, Apple has added a feature to their devices so that when you use headphones you can turn off the audio playback of notifications from your iPhone. You can do this through the settings of your Bluetooth device.
How to turn off system notifications when using a Bluetooth device on your iPhone
The iPhone has a feature whereby Siri will sound out all notifications when you put on your headphones. To turn it off, you can use your iPhone Settings. To do this, you need to:
In Settings, go to Notifications.
Then you need to click on Announce Notifications.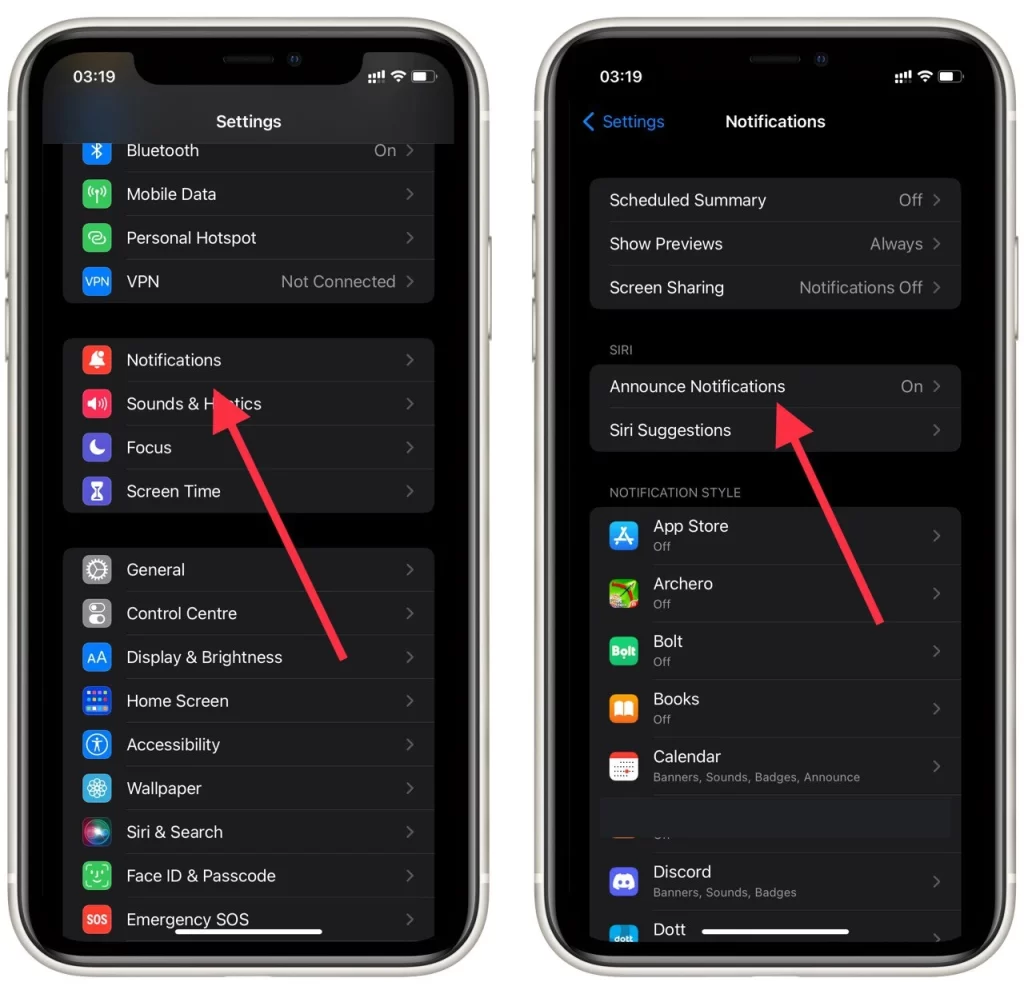 To disable notifications on your headphones you need to turn off the "Headphones" option in this menu.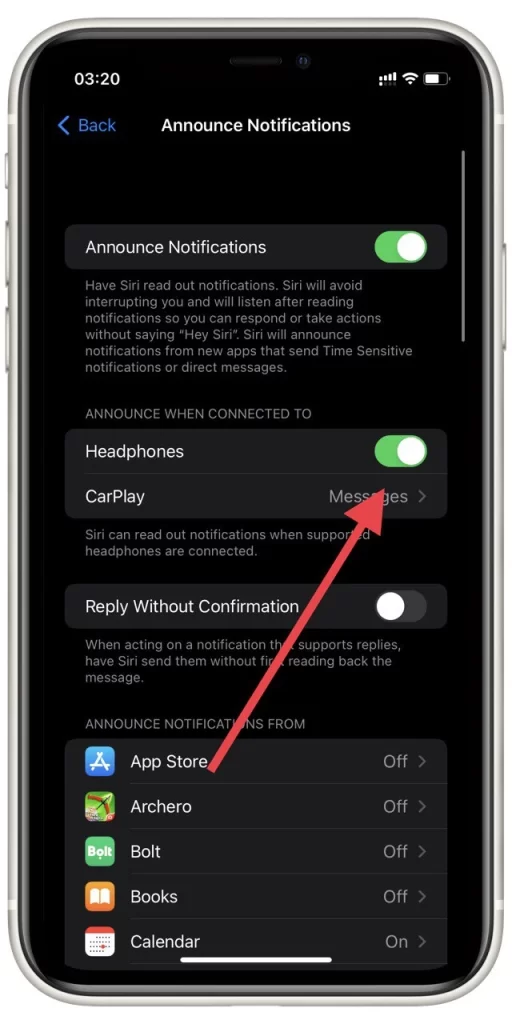 In the same menu, you can also configure the notifications that will occur when you use CarPlay. Also from here you can disable specific notifications for applications or disable them altogether.
How to turn off notifications on your iPhone
If you want to disable notifications on your smartphone completely, there are several different ways you can use them. The easiest is to use the instructions in the previous list and simply turn off notifications at the top of the page.
You can also use focus mode on your iPhone. You can turn it on in the Control Menu. To configure different Focus modes, you can use this option in your settings. However, you should understand that turning on this mode will disable calls and all notifications. Your phone will be put into a mode where no one can contact you, except for the exceptions that you specify in advance. You can disable this mode at any moment in the Control Menu.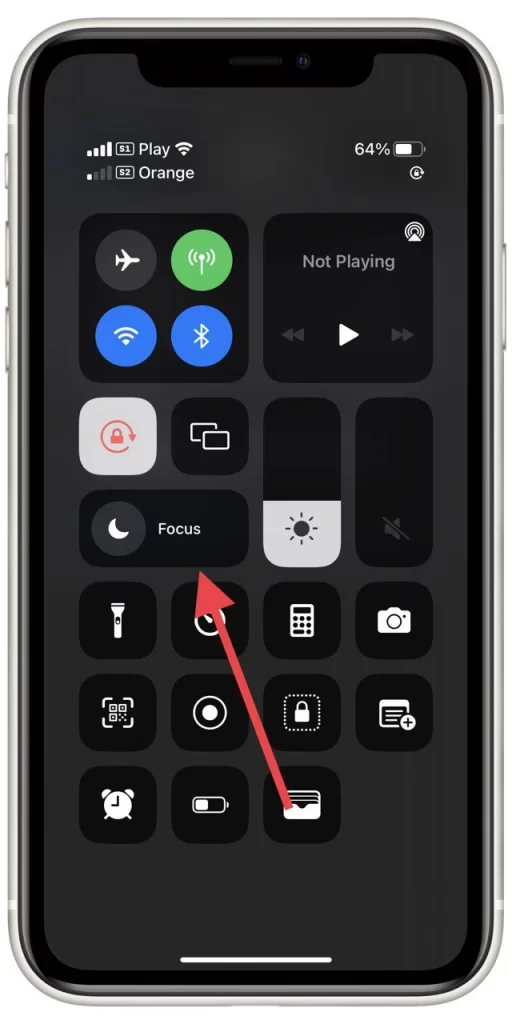 The last and most radical way is to turn on "airplane mode". This mode will completely disable all networks on your smartphone. It means that the Internet and mobile communication will stop working for you. Accordingly, you will not be able to receive notifications and your smartphone will be silent. Of course, you will miss many important things this way, but it is the most reliable way to avoid all notifications. You can turn it on with the airplane button in the Control Menu.
How to add new Bluetooth headphones to your iPhone
You can also add several different Bluetooth devices to your iPhone. It's pretty easy to do, you'll have to go back to the settings:
Go to Bluetooth and turn it on.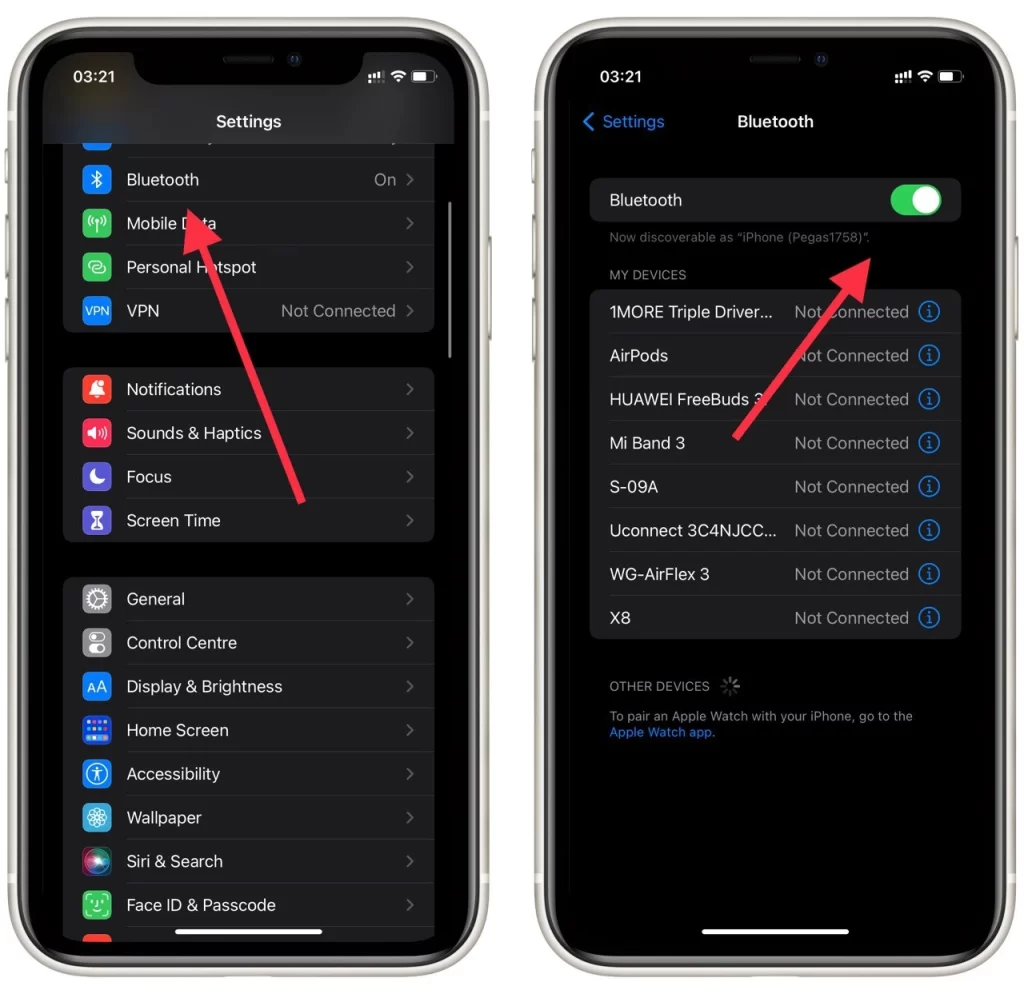 Then you need to make sure that your accessory is in pairing mode.
If your device is in pairing mode, then at the bottom of the device list you will see Other Devices and the name of your device underneath it. Just click on it to pair your devices.
You can also connect two headphones to your smartphone at once. Using the same instructions you can connect any accessory to your smartphone. The only exception will be the Apple Watch. In the case of the Apple Watch. you will have to download a special app.
Read also:
How to remove Bluetooth device from your iPhone
When you stop using a certain device, it is a good idea to remove it from your device list. It is a good idea not to accumulate too many items so that you don't get lost looking for the device you need. You can also do this from Settings:
Go to Bluetooth.
Here, click on the info button next to the device you don't want to use.
To remove it, click Forget This Device.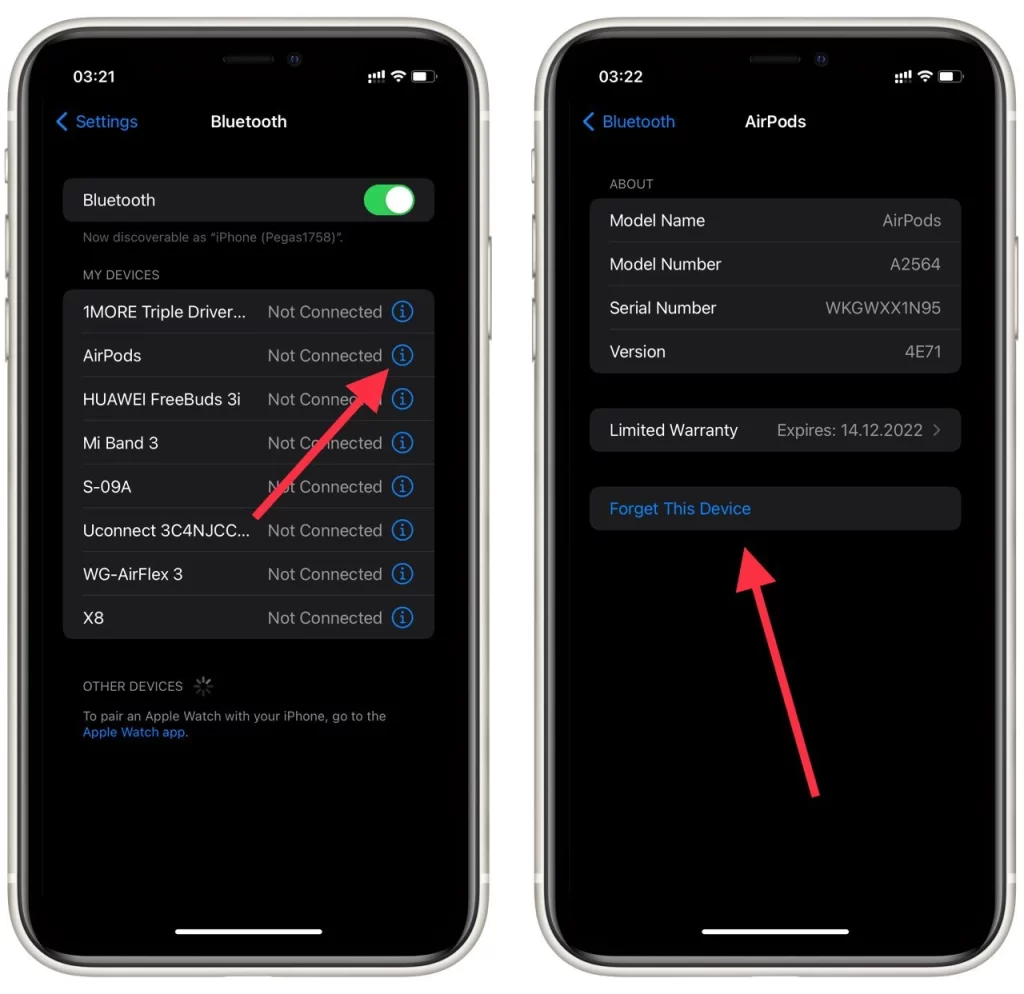 This will remove it from the list. The next time you connect, you will need to pair your devices again. The headphones or speakers will no longer automatically connect to your iPhone.
How to stop a particular app from sending notifications
If there is one particular application among your applications that sends too many notifications, you can suppress that particular application. This will disable all notifications from that particular application. To do this, you simply don't need to agree to receive notifications from the app when you install it.
If you have already agreed to notifications, you need to go to Notifications. Here you will see a list of all the apps that are installed on your smartphone. Select the app you want and turn off Allow Notifications.
You can also configure which notifications you want to receive. Here you can configure the size and grouping of banners. You can also disable the notification sound.