Sometimes I want to share the music I'm bumping now and giving one of the earbuds isn't the best option anyway. But I recently found you can connect two pairs of headphones and use them together. The only thing – both of them should be Beats or Apple, that doesn't work for third-party headphones.
To do this, you must connect the first headphones to your iPhone and then press the Idio button in the Control Center. There you will find the option "Audio Share." Once you select it, you will see instructions on how to connect the second headphones.
By the way, the same trick works with Apple TV, so if you want to watch a movie with headphones, you can pair two of them.
Here's how all this stuff works.
Is listening to music using two pairs of headphones on one iPhone possible?

If you want to share your headphones with a friend and listen to music together, like in a busy airport or cafe, there's a convenient solution available. Apple has introduced a feature called Audio Sharing, which lets you connect two pairs of headphones to one device. With this feature, both of you can listen to the same audio track at the same time.
One great thing about this feature is that each user can control their own volume. So, if you prefer to listen to music quietly while your friend likes it loud, it won't cause any issues.
Apple quietly added this feature to iOS 13 without much fanfare. They announced, "With the latest version of iOS or iPadOS, you and your friend can enjoy audio from your iPhone or iPad together by using AirPods or wireless Beats headphones."
How to use the Audio Sharing feature
The audio Share function is available only on selected iPhones, iPads, and other Apple devices. Also, this function will only work correctly with headphones: AirPods, AirPods Max, AirPods Pro, or Beats. You can find a list of supported devices below:
List of compatible Apple devices and Bluetooth headphones for listening to music together (two Bluetooth headphones).
| Compatible iPhone, iPad, and iPod touch models | Compatible headphone models |
| --- | --- |
| iPhone 8 and later | AirPods Max |
| iPad Pro 12.9-inch (2nd generation) and later | AirPods Pro (1st generation) and later |
| iPad Pro 11-inch | AirPods (1st generation) and later |
| iPad Pro 10.5-inch | Powerbeats |
| iPad Air (3rd generation) and later | Solo Pro |
| iPad mini (5th generation) and later | Powerbeats Pro |
| iPad (5th generation) and later | Powerbeats3 Wireless |
| iPod touch (7th generation) | Beats Solo3 Wireless |
| | Beats Studio3 Wireless |
| | BeatsX |
| | Beats Flex |
| | Beats Fit Pro |
Further, the use of this function is quite simple. You need to:
First, connect the headphones to your Apple device. In the case of AirPods, it's pretty easy to do. You need to open the case near your Apple device, and the headphones themselves will attach to it.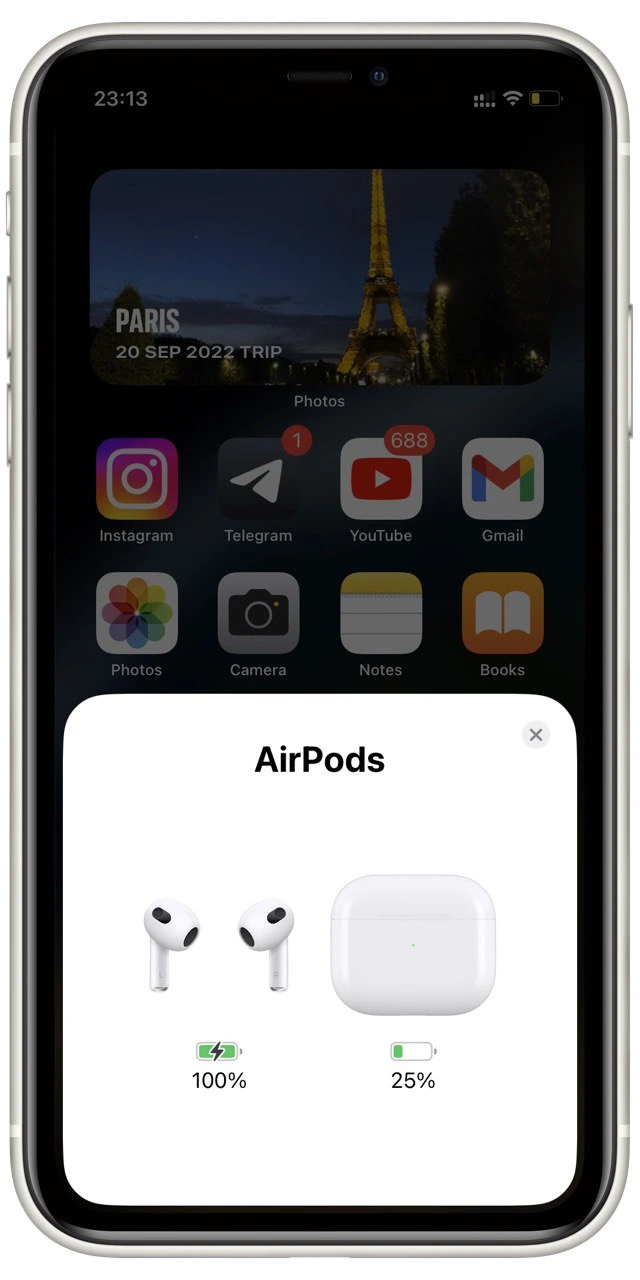 Next, open the control center. To do this, you need the following:

Swipe up from the bottom for iPhone 8 or earlier.
Swipe down from the top right corner for an iPhone X or later.

In the control center, you can find the AirPlay icon next to the track you're playing. (This icon will also be available on your lock screen or in the app playing the way).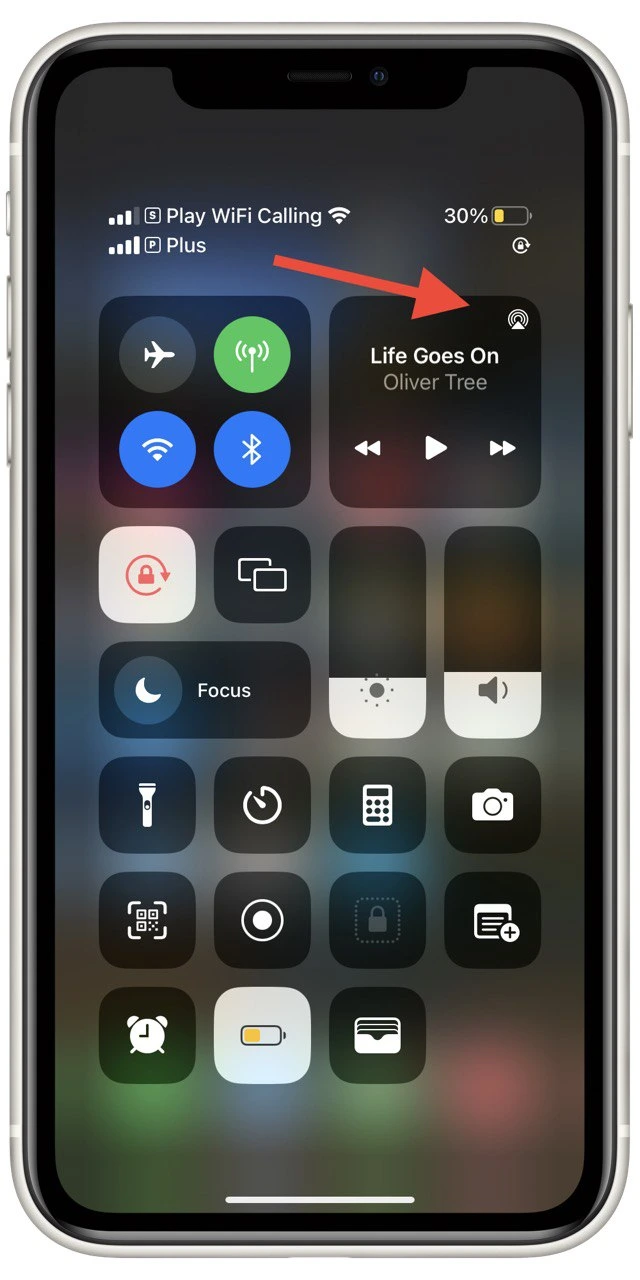 Then you need to click on the Share Audio button.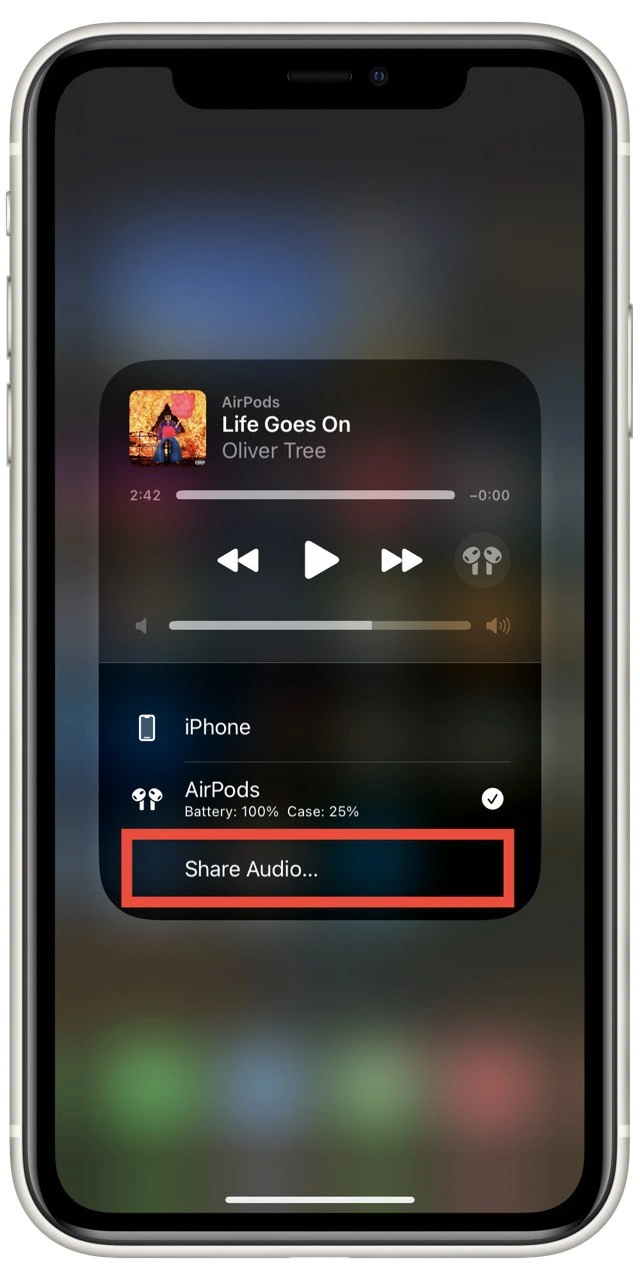 If your friend has AirPods or AirPods Pro, bring them close to your device by holding the AirPods inside the case with the cover open, or if they use AirPods Max, get them close to your device.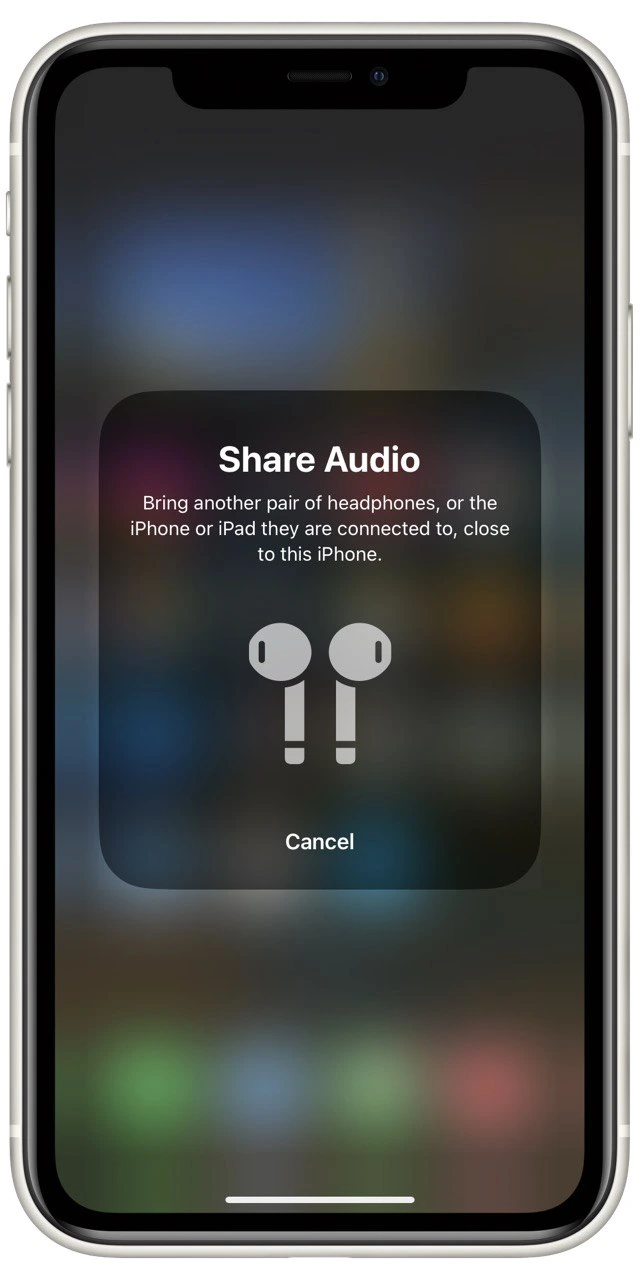 Your friend's headphones will now appear on your device's screen. Just tap on Share Audio to start sharing.
You can easily access the necessary buttons in the Control Center to control the audio while using Audio Sharing on your iPhone or iPad. To adjust the volume, simply locate the slider for one of the pairs of headphones and move it up or down according to your preference.
This allows you to control the volume independently for each pair of headphones. Additionally, you can drag the volume slider at the bottom of the Control Center to adjust the volume for both headphones simultaneously.
If you want to stop sharing, touch the AirPlay icon and click on the checkbox next to the headphones to stop sharing.
Can you use Audio Sharing with Apple TV?
You can connect your headphones to the receiver if you have an Apple TV at home and want to watch a show or movie with a friend without disturbing the neighbors. This way, you can enjoy the content in silence while being considerate to those around you. Here's how you can do it:
Press and hold the Home button on the Siri Remote to open the Control Center.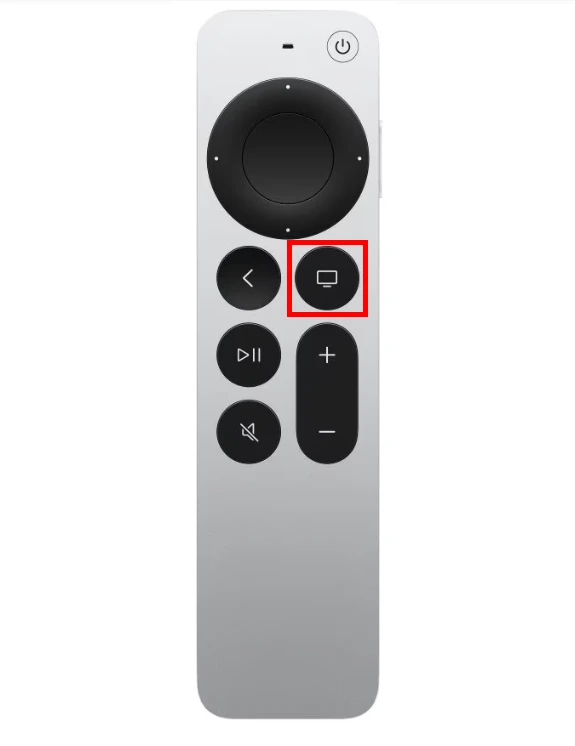 Then select Audio Control.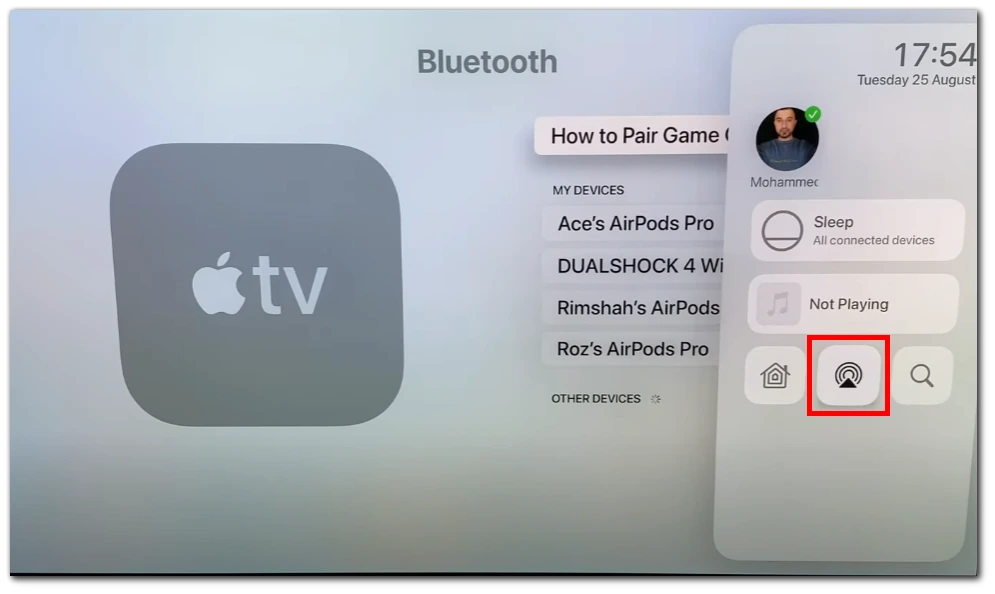 Swipe down to Headphones, then select the headphones you want to use.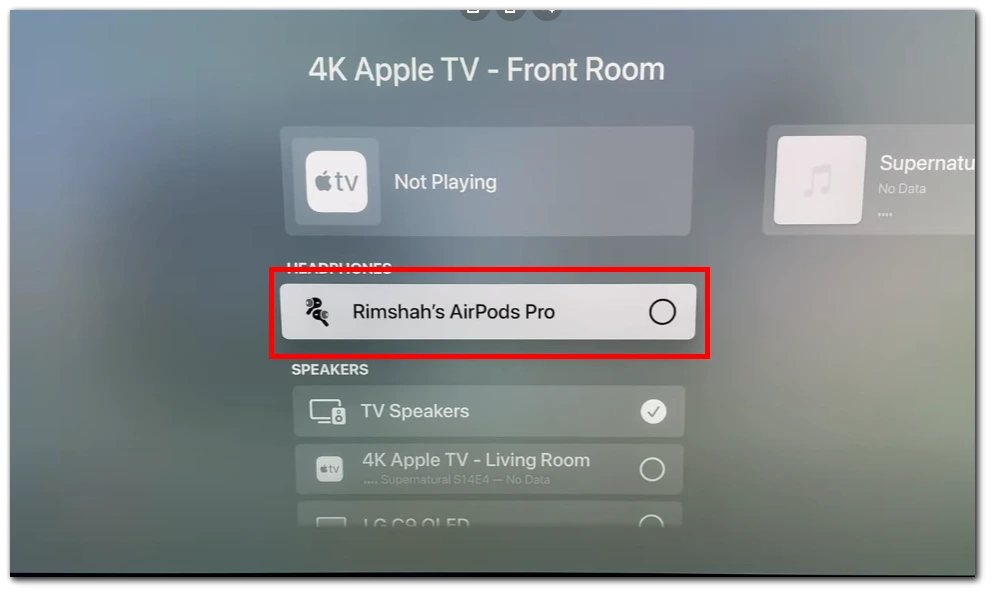 Select Share Audio, then follow the on-screen instructions to pair the second pair of headphones.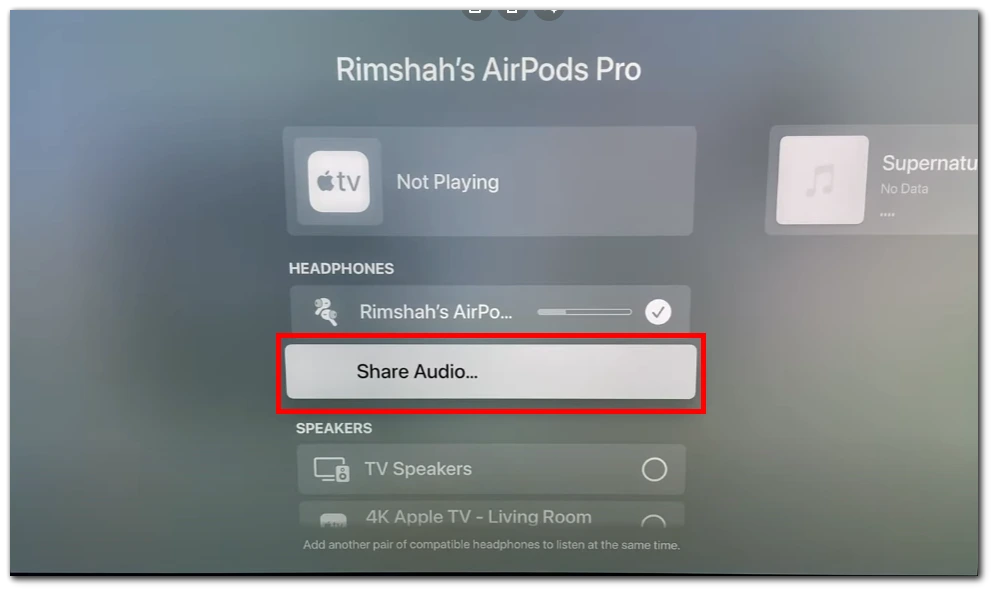 To utilize this function, it is important to note that you need to use Apple TV along with compatible headphones. These include AirPods, AirPods Max, and Beats headphones. Third-party headphones may not be supported or may encounter issues when used with this feature.
Is it possible to connect two wired headphones to iPhone?
By default, an iPhone's headphone jack or Lightning port is designed to accommodate a single set of headphones or earphones. If you want to connect two wired headphones simultaneously, you would need an audio splitter or a headphone splitter adapter. These devices allow you to split the audio output from your iPhone into two separate audio streams, enabling you to connect multiple headphones.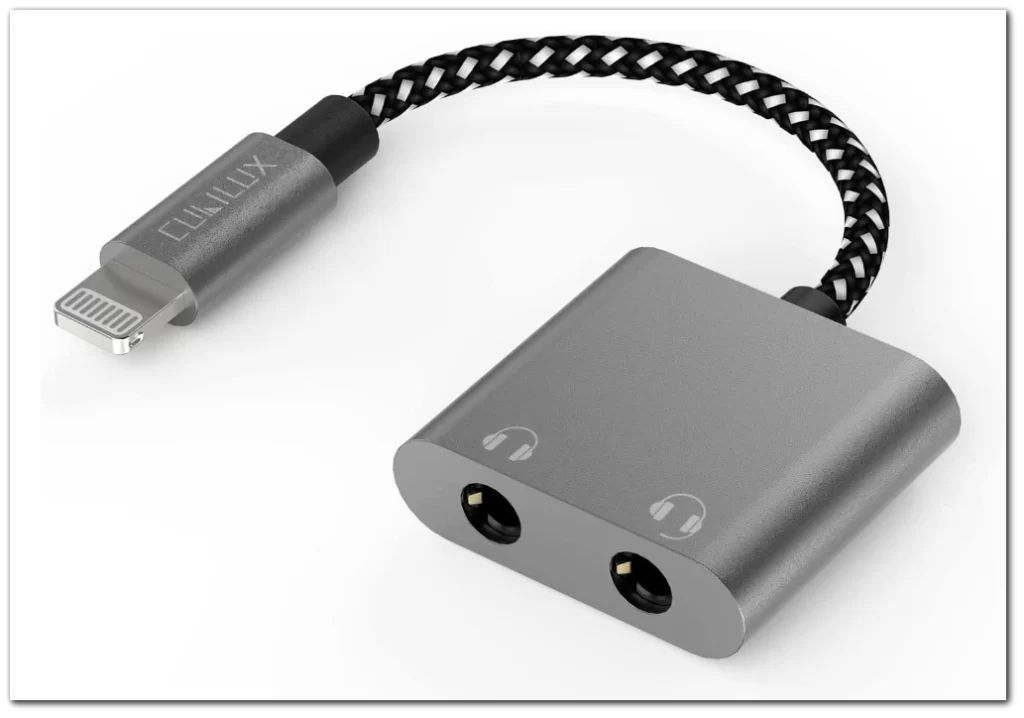 Various audio splitter options are available on the market, ranging from simple analog splitters to more advanced digital solutions. These adapters usually have a single input connecting to the iPhone and multiple outputs connecting the headphones. Make sure to choose a splitter that is compatible with your iPhone's audio connection port (3.5mm or Lightning).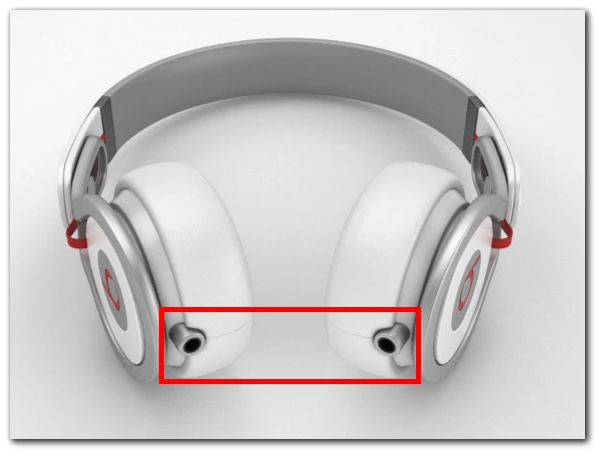 In addition, some wired headphones (e.g., older Beats models) have an additional connector for headphones. This port allows you to plug in a second headphone and listen to music together. In fact, if you have several similar headphones, you can connect even more than 2 headphones at the same time.
Does using AirPods drain the iPhone battery faster?
Using AirPods does not significantly drain the battery of an iPhone. While a small amount of additional power is required to maintain a Bluetooth connection between the iPhone and the AirPods, the impact on battery life is generally minimal.
AirPods themselves have their own batteries and are designed to work wirelessly with various devices, including iPhones. The battery life of AirPods depends on their own charge and usage patterns, which are separate from the iPhone's battery.
What AirPods should you choose?
One question I often get asked is which AirPods are the best choice. Currently, Apple offers four different options on their website: the 2nd Generation AirPods, 3rd Generation AirPods, AirPods Pro 2nd Generation, and AirPods Max. Each of these models has its own design, features, and price. Let's take a closer look at each of them to help you decide which one is right for you.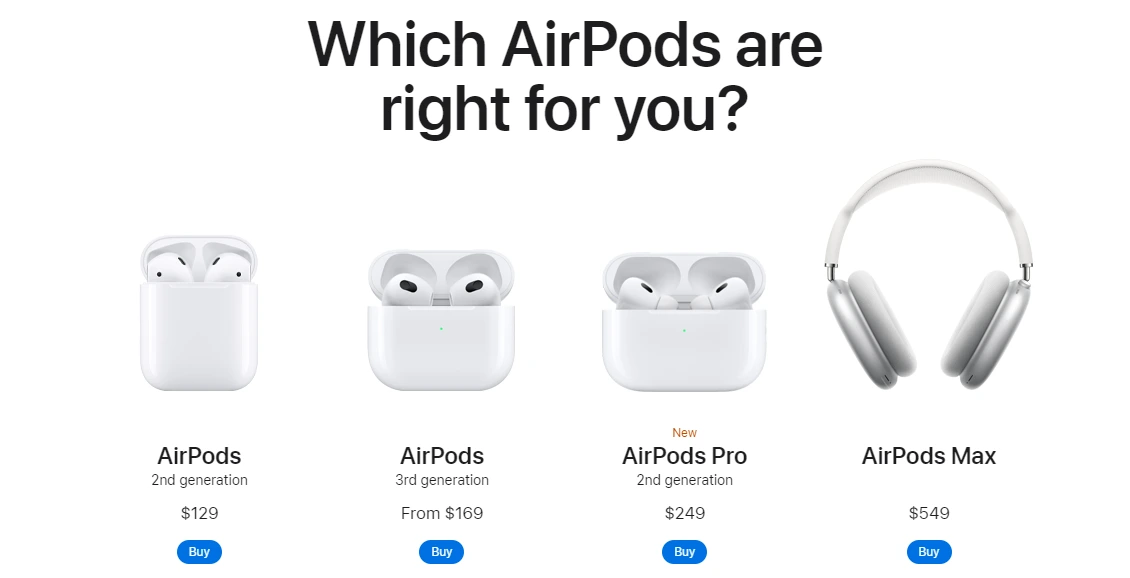 Starting with the most expensive and largest ones, we have the AirPods Max. These are full-size Bluetooth headphones priced at $549. They offer 20 hours of battery life, surround sound, and active noise cancellation. This is your only choice if you specifically want full-size headphones from Apple. However, if you're open to alternatives, you may want to consider other models, like the Beats Solo 3, as they offer similar functionality.
Next, we have the more affordable AirPods Pro, which are in-ear headphones. Priced at $249, they also provide noise cancellation and surround sound. With a single charge, they can last up to 6 hours, and the charging case can provide a total of 30 hours of usage. Unlike the classic AirPods, the Pro version features silicone earmolds for improved fit and comfort.
If you're looking to save even more money, you might want to consider the 2nd Generation AirPods or the 3rd Generation AirPods. These models differ in design, and the 3rd Generation AirPods also offer surround sound. The 3rd Generation AirPods provide up to 6 hours of battery life, while the 2nd Generation offers 5 hours. The prices for these models are $129 for the 2nd Generation and $169 for the 3rd Generation.
Personally, I use the 3rd Generation AirPods and find them to be the most successful choice. They offer great comfort at a lower cost than the 2nd AirPods Pro while providing excellent features.