Installing Paramount Plus on Fire TV or Fire Stick is pretty simple. Like any other app, you need to click the magnifying glass button and type Paramount Plus into the search. After that, select Paramount Plus from the search results and click on the Install button. Wait for the installation and click Open.
Paramount Plus is available on all Fire TV devices (Fire TV, Fire Stick, or Fire Cube). The only requirement to download and install Paramount Plus is an internet connection. You can also download Paramount Plus to Fire TV remotely using the Amazon App Store website if your Fire TV is connected to the same Amazon account.
Let's understand how this works in detail.
How to add Paramount Plus on Fire TV
You only need an internet connection to install Paramount Plus on Fire TV. After that:
Use your Fire TV remote and go to the home screen. You can do this by pressing the home button.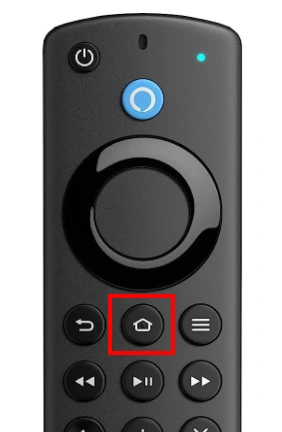 A magnifying glass icon on the top-left corner represents the search function. Click on it.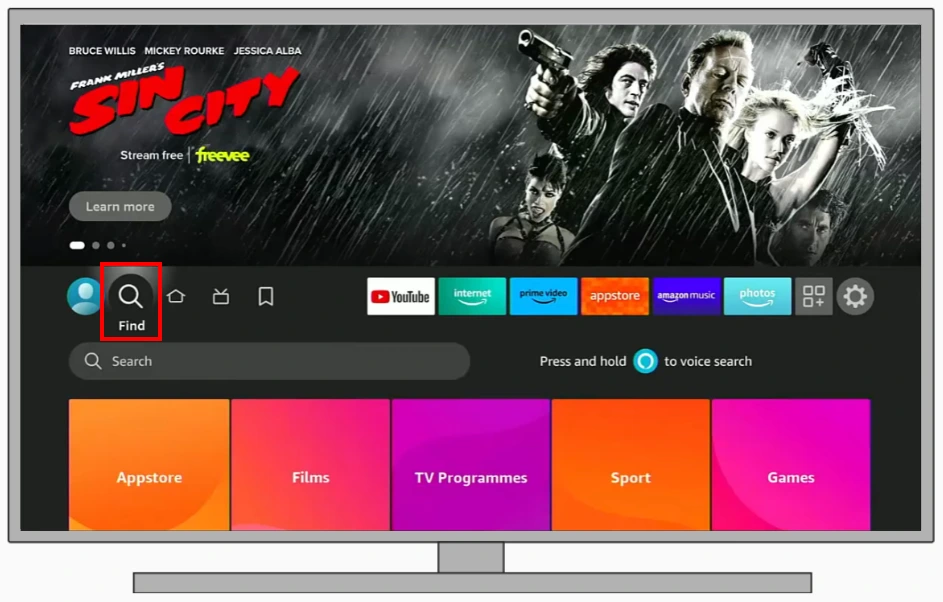 Type "Paramount Plus" into the search bar and select it from the list of results.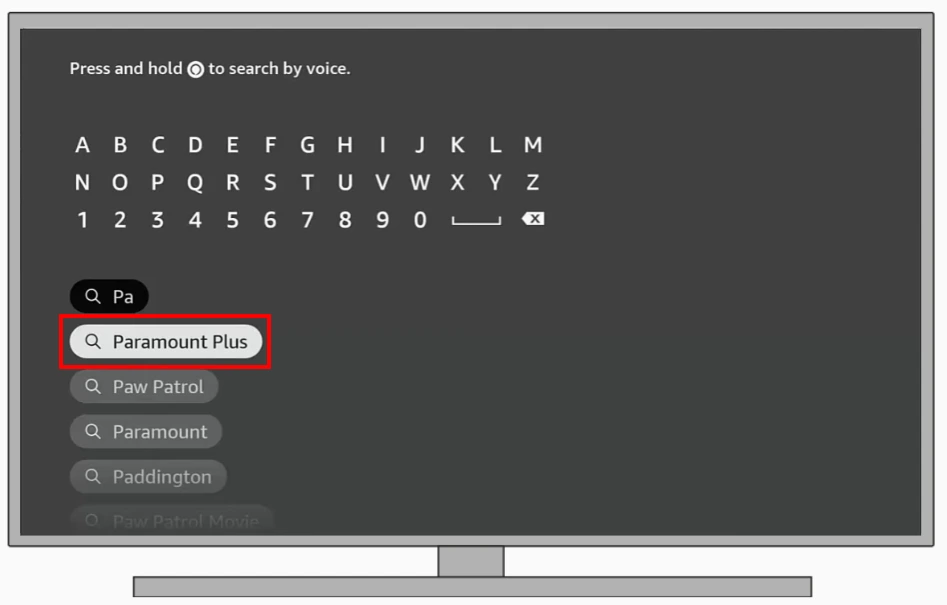 Once you've located the Paramount Plus app, click on it. You'll be given an option to download or install the application. Select "Download," and the app will start downloading and automatically install once the download completes.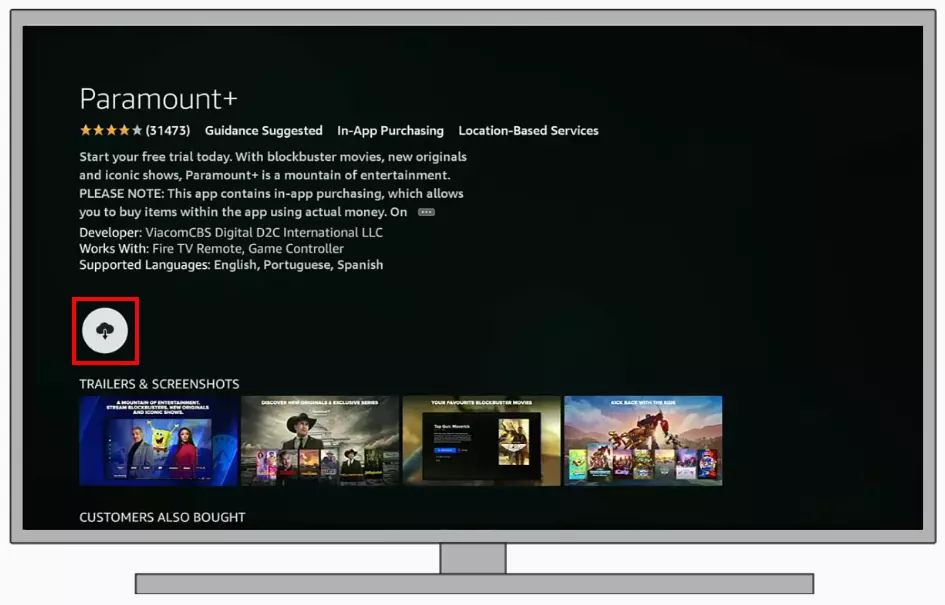 After installation, open the app. You can do this immediately by selecting "Open" or going back to the home screen, where the app should now be visible among your app icons.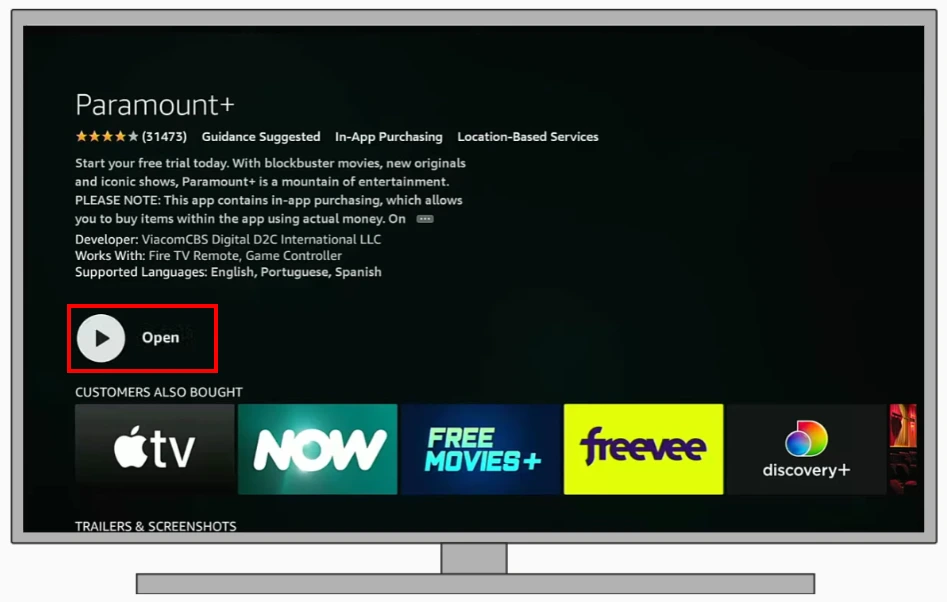 After that, you can remove Paramount Plus at any time if you don't need it anymore. Please note that you can't save content to Fire TV in Paramount Plus, so you need a constant connection to the Internet for streaming to work.
How to install Paramount Plus on Fire TV using the Amazon App Store
Acquiring the app through the Amazon Appstore ensures an automatic download and installation on your Fire TV Stick whenever the device is turned on, linked to the internet, and not occupied with other tasks. To do this, you need to:
Head over to the Amazon App Store website in the browser on your computer or mobile device.
Enter "Paramount+" into the designated search field and confirm the search.
Locate and select the Paramount+ option from the displayed results.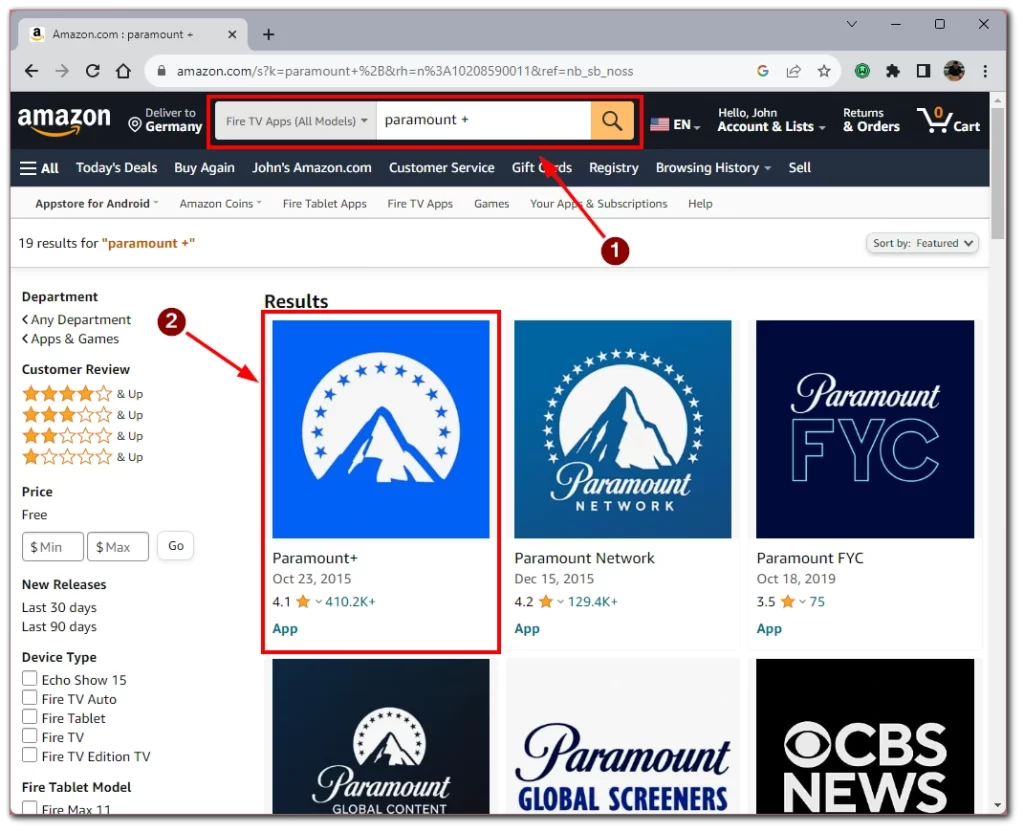 Click on the "Deliver to" drop-down menu. Select the Fire TV device on which you want Paramount+ installed from the options that appear.
Depending on your history with the app, click either "Get App" (for first-time users) or "Deliver" (if you've previously used Paramount+ on any Fire TV devices).
Upon completing these steps, the Paramount+ app will automatically start its download and installation process on your Fire TV Stick, provided it is on and has a stable internet connection.
What are the Fire TV requirements for the Paramount Plus app?
The Paramount Plus app is compatible with a range of Amazon Fire TV devices, ensuring that most users can access its vast library of content. Specifically, the app supports all iterations of the Fire TV Stick (Fire TV Stick Lite, Fire TV Stick, Fire TV Stick 4K, and Fire TV Stick 4K Max), the Fire TV Cube, the Fire TV (3rd generation and Fire TV Edition), as well as the Fire TV Smart TVs. This broad compatibility means that whether you own an older or the latest Fire TV model, you can easily stream Paramount Plus.
However, for the best streaming experience, ensuring your device has the latest software updates from Amazon is crucial. Regular software updates often bring performance improvements, fix bugs, and ensure maximum compatibility with apps like Paramount Plus. Users can check for and install updates through the Fire TV settings to keep their device in optimal condition for streaming.
How to sign up for Paramount Plus on Fire TV
Signing up for Paramount Plus directly from your Fire TV is seamless. Here's a guide to help you create an account and start enjoying the content offered by the platform:
Ensure your Fire TV device is switched on and connected to the internet. Then, open the Paramount Plus app.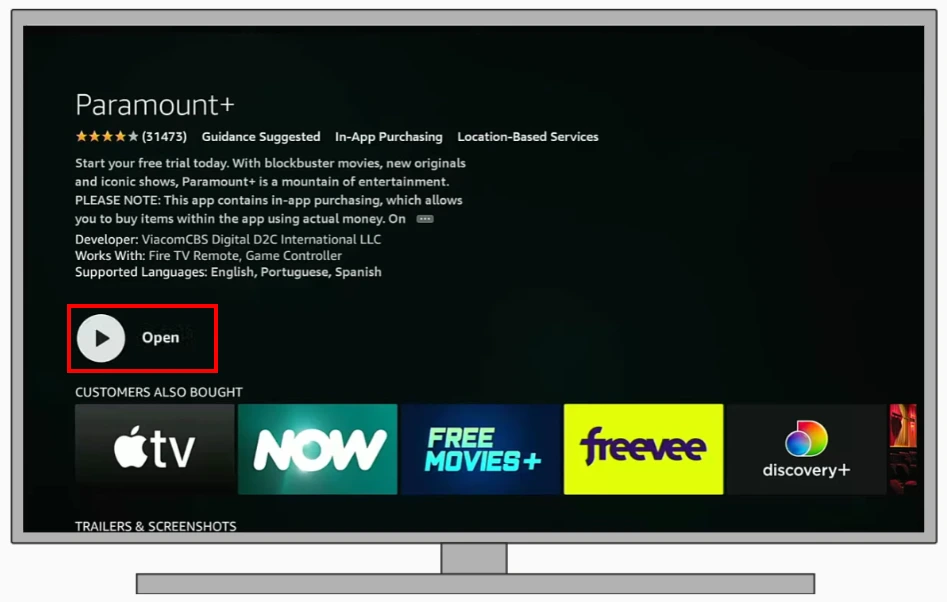 On the Paramount Plus app's main screen, you'll see an option to "Sign Up for Paramount+." Select this option.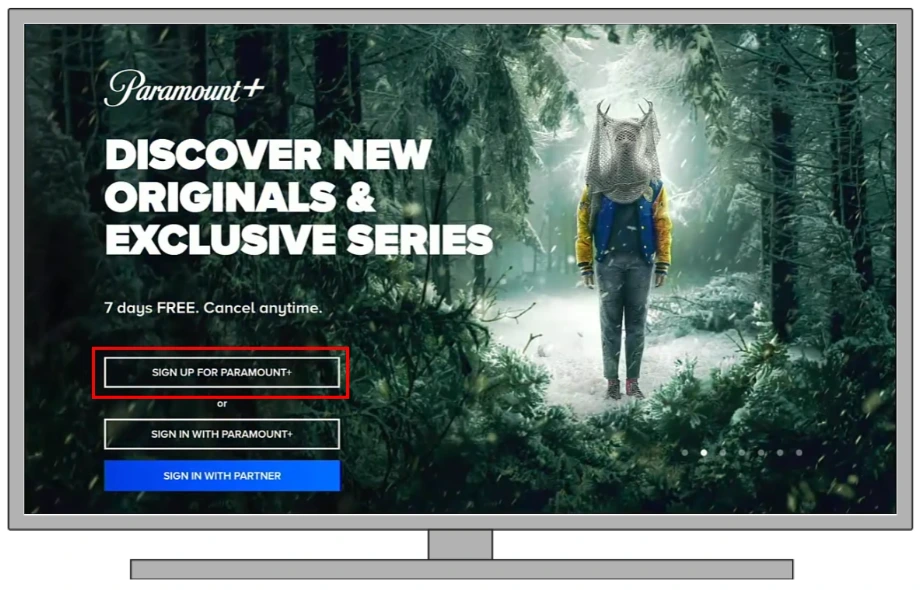 Paramount Plus might offer different subscription tiers with varying prices and features. Review the options, select the one that suits your preferences and budget, and proceed.
You'll be prompted to enter your email address and create a password. This will be your login credentials for accessing Paramount Plus on all devices in the future.

Depending on your region and the Fire TV interface, you might be directed to pay via your Amazon account, or you might need to input your credit card or other payment details directly.
Once you've completed the payment, you'll typically receive a confirmation on your screen and possibly an email as well. After that, you can immediately start browsing and watching content on Paramount Plus.
Remember to keep track of any free trials to avoid unexpected charges, as most platforms automatically convert free trials to paid subscriptions when they end. So you'd better remember to cancel your Paramount Plus trial a few days in advance so you don't get charged for continuing your subscription.
How to fix Paramount Plus not working on Fire Stick
If you're experiencing issues with the Paramount Plus app on your Fire Stick, you can take several troubleshooting steps to resolve common problems. Here's a guide to help you get back to streaming. If you don't want to read the detailed article for long, below you will find a short description of the basic steps to fix Paramount Plus on Fire TV:
Check your Internet connection
Ensure your Fire Stick is connected to a stable internet connection. You can test this by trying to stream content from another app or service. Restart your modem and router. Sometimes, simply turning them off and then on again can resolve connectivity issues.
Restart your Fire Stick
Navigate to the Fire Stick's main menu.
Go to "Settings" > "My Fire TV" > "Restart."
Alternatively, you can unplug the Fire Stick from its power source and plug it back in.
Navigate to "Settings" > "My Fire TV" > "About" > "Check for Updates." If there's a firmware update available, download and install it.
Clear Cache and Data
Go to "Settings" > "Applications" > "Manage Installed Applications."
Find and select "Paramount Plus."
Choose "Clear Cache" and then "Clear Data." Do note that clearing data might require you to log in to the app again.
Reinstall the app
If the app is still not working, uninstalling and then reinstalling might help.
Navigate to "Settings" > "Applications" > "Manage Installed Applications."
Find "Paramount Plus" and select "Uninstall."
Once uninstalled, go to the Amazon Appstore using the steps above, search for Paramount Plus, and reinstall it.
Check for regional restrictions
Ensure that you're in a region where Paramount Plus is available. If you're using a VPN, it could interfere with the app's operation. Try disabling the VPN and accessing the app again.
Contact customer support
If you've tried the above solutions and still face issues, it might be time to reach out to Paramount Plus customer support. They can provide guidance tailored to your specific problem.
Remember, streaming issues can be a result of various factors, including device-specific problems, app glitches, or internet connectivity issues. By methodically working through each potential cause, you increase the likelihood of resolving the problem and getting back to your favorite shows and movies.
What countries can you watch Paramount Plus in?
If you are having trouble accessing Paramount Plus on Fire TV, it may be because you are not in the correct region. Also, if you are using a VPN, check if you have set the country where Paramount Plus is available. The list of countries where Paramount Plus is available can be found below:
Region
Country
Asia & Pacific
Australia
Europe
Austria
France
Germany
Italy
Republic of Ireland
Switzerland
United Kingdom
North America
Canada
United States
Mexico
South America
Argentina
Bolivia
Brazil
Chile
Colombia
Costa Rica
Dominican Republic
Ecuador
El Salvador
Guatemala
Honduras
Nicaragua
Panama
Paraguay
Peru
Uruguay
Venezuela