If you are facing problems running Paramount Plus on your Firestick, there are many ways to solve this problem. First of all, you should check a few things that may be causing it. Check if your internet is working and if it is fast enough. Then, see if the Paramount Plus servers are working. You should also check if your Fire Stick is up to date.
If everything seems fine, you should move on to more radical solutions. First, simply reboot your Fire Stick and router. After that, you should try clearing the cache of the Paramount Plus app. Also, consider reinstalling it; if nothing helps, try doing a Factory Reset of your Fire Stick.
Let's take a look at all these solutions in more detail below.
Ways to fix Paramount Plus not working on Fire Stick
Paramount Plus not working on your Fire Stick can be a cause for concern, especially if you had planned a movie night or a binge-watching session. After we have dealt with the causes of this problem above, let's move on to the solutions. You should try these fixes one by one, starting from the first (the easiest) and moving down the list.
Restart Fire Stick
One of the most basic yet effective troubleshooting methods across devices is the act of restarting. Sometimes, minor software glitches can be immediately rectified with a simple system restart. To do this, you need:
Navigate to the Fire Stick main menu.
At the top menu, choose "Settings."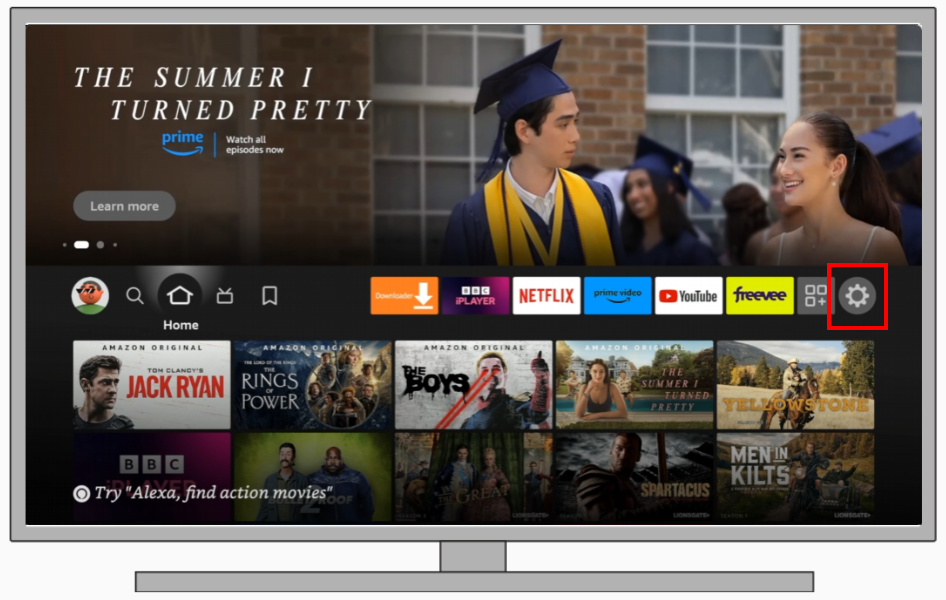 After that, select "My Fire TV."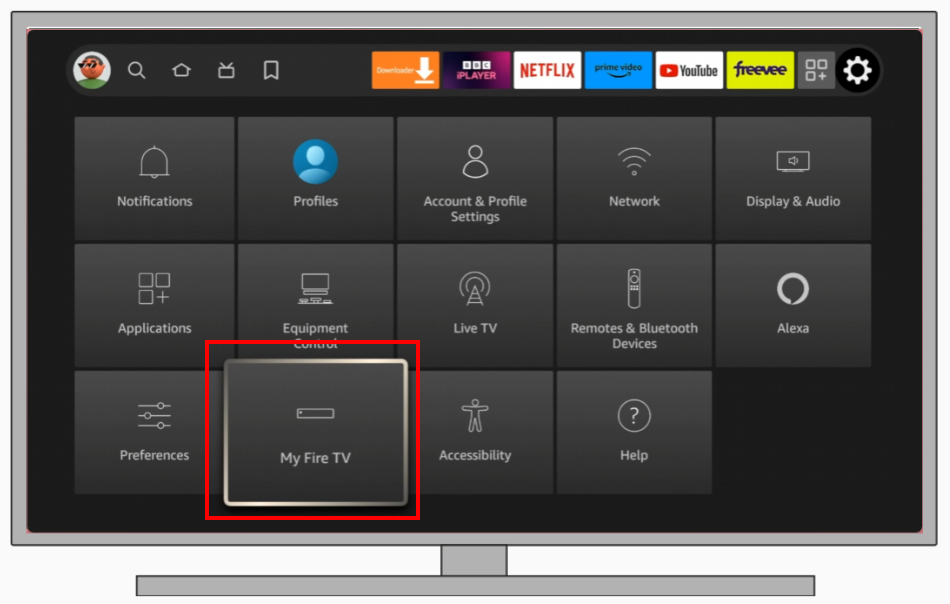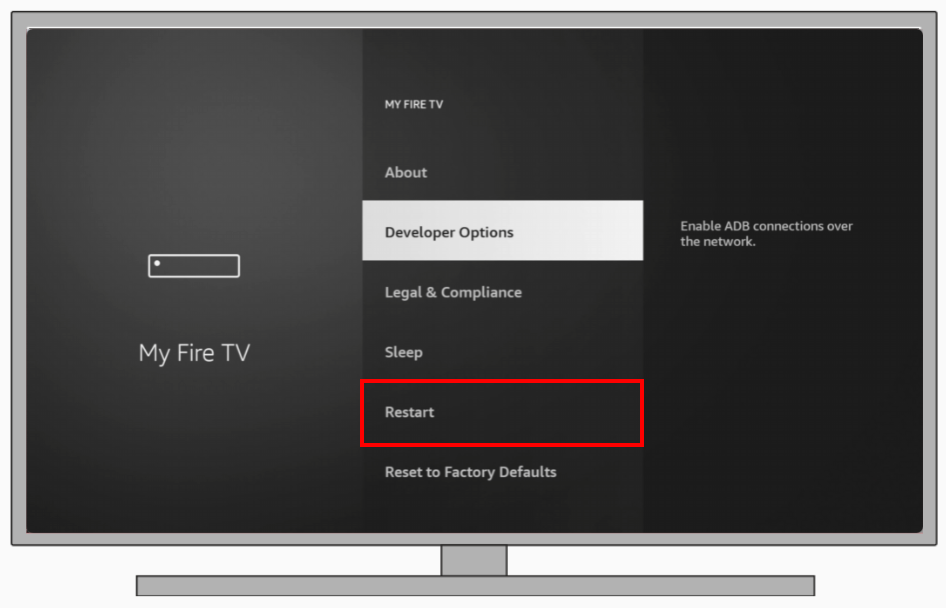 After restarting, check if Paramount Plus works smoothly. If the issue persists, move on to the next solution.
Restart Router
Your internet connection plays a pivotal role in streaming. An unstable or disrupted connection can lead to app malfunctions. Often, these problems occur while your router or modem is processing the signal. To fix this, you need to:
Turn off your router manually by unplugging it from the power supply..
Wait for 30 seconds.
Power it back on.
Once the connection stabilizes, try accessing Paramount Plus.
With a freshly established connection, many temporary glitches should be resolved. If the problem remains, further troubleshooting may be required.
Check if Paramount Plus is down or not
Sometimes, the fault isn't with your device but rather on the server side. Streaming services occasionally undergo maintenance or face unexpected outages. You should visit Paramount Plus's official website or social media channels to check for any announcements regarding server downtime or maintenance.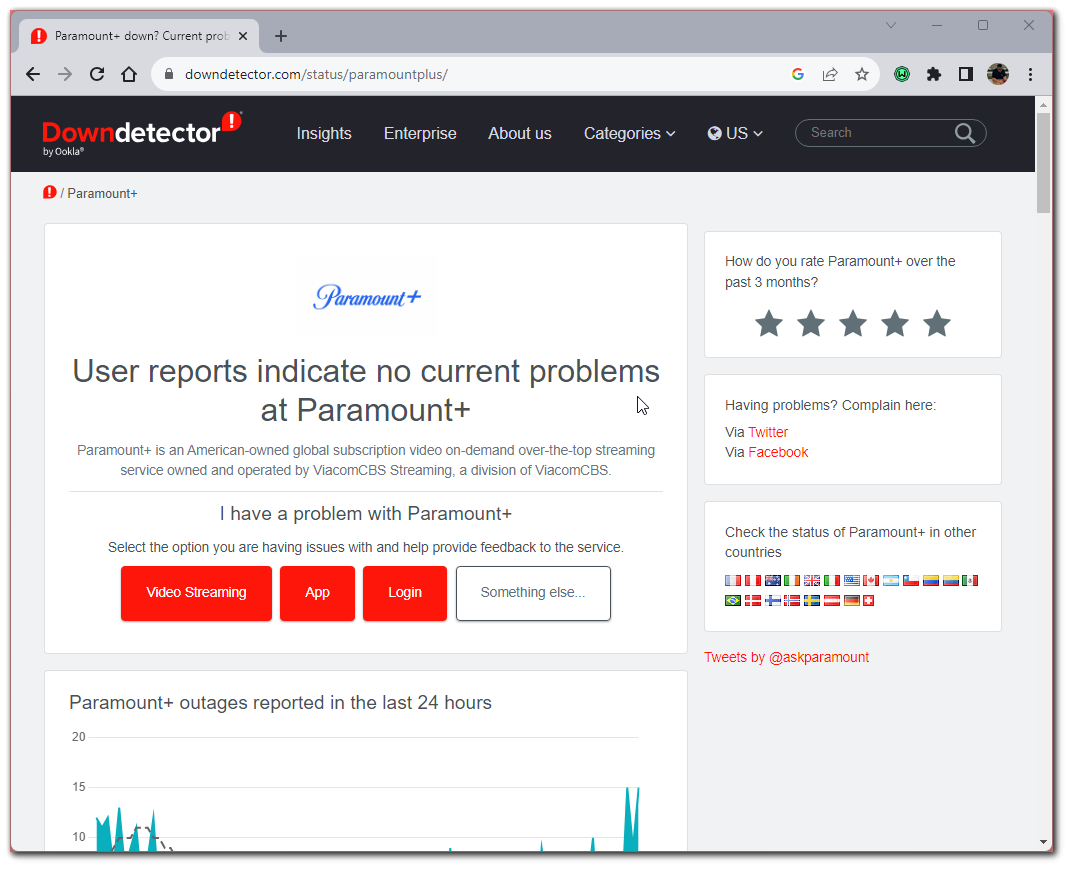 You can also utilize third-party websites that monitor server status and report outages. For this purpose, you can also use Downdetector. If the server is down, you'll have to wait for Paramount Plus to rectify the issue. If there's no reported outage, consider further troubleshooting methods.
Check if Fire Stick is connected to the internet
Before delving into complex solutions, it's essential to ensure the basics are in order, like the device's internet connection.
Go to the Fire Stick's main menu.
Choose "Settings".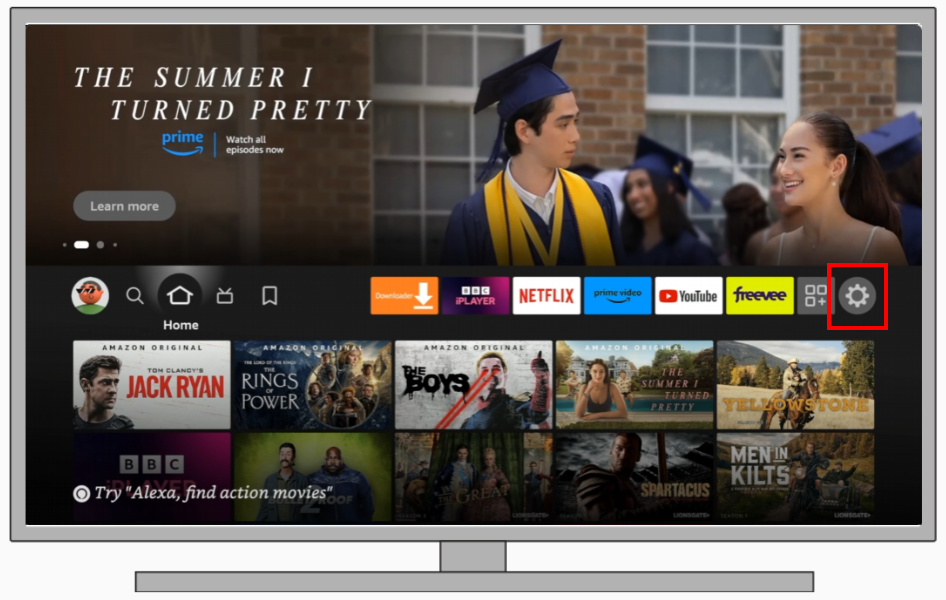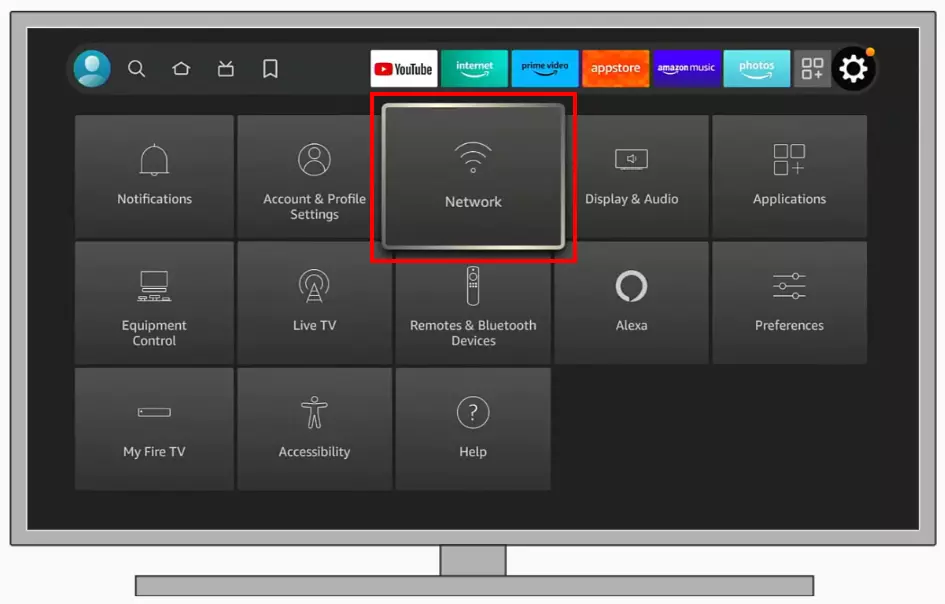 Make sure you're connected to the desired Wi-Fi network. If not, reconnect to your Wi-Fi network.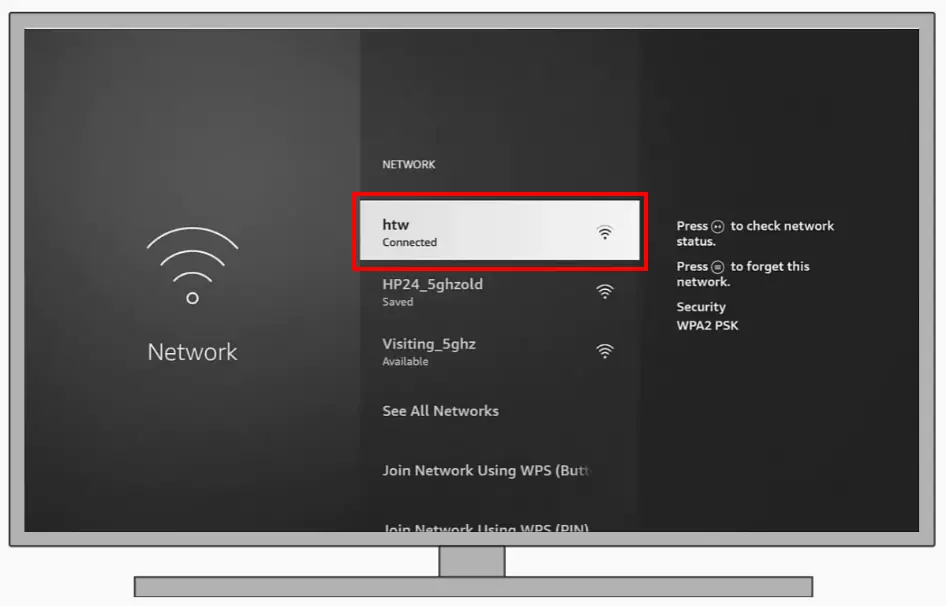 A solid internet connection is pivotal for streaming. Ensure your Fire Stick remains connected to avoid disruptions. Also, ensure your internet speed reaches at least 5 Mbps for stable streaming.
Try to update Fire Stick and Paramount Plus
Regular software updates often contain critical fixes that can resolve compatibility issues or enhance performance. For example, not too long ago, many FireStick users simply had Paramount Plus stop working for a few days. The company quickly found the problem and released an OS update that fixed the error. To do this, you need to:
For Fire Stick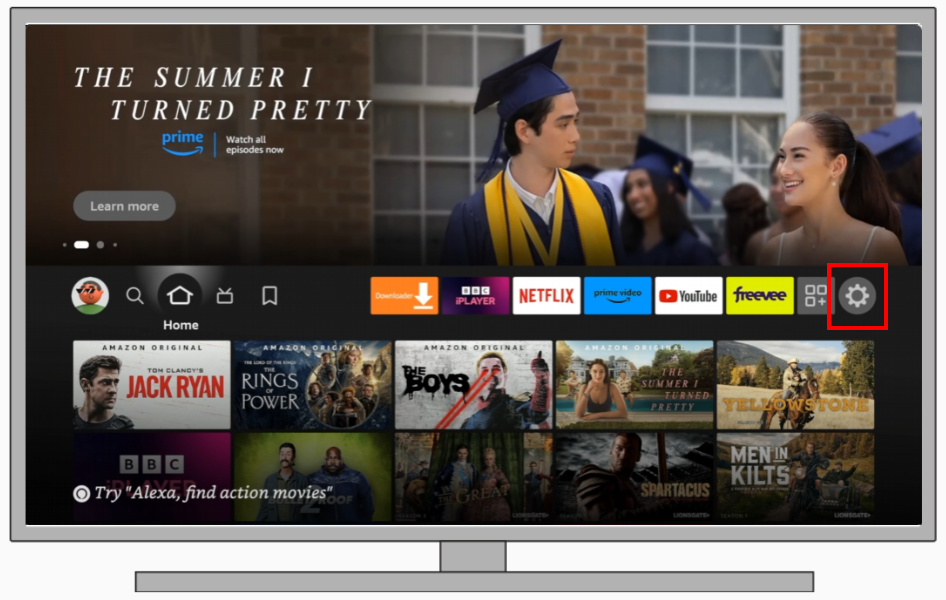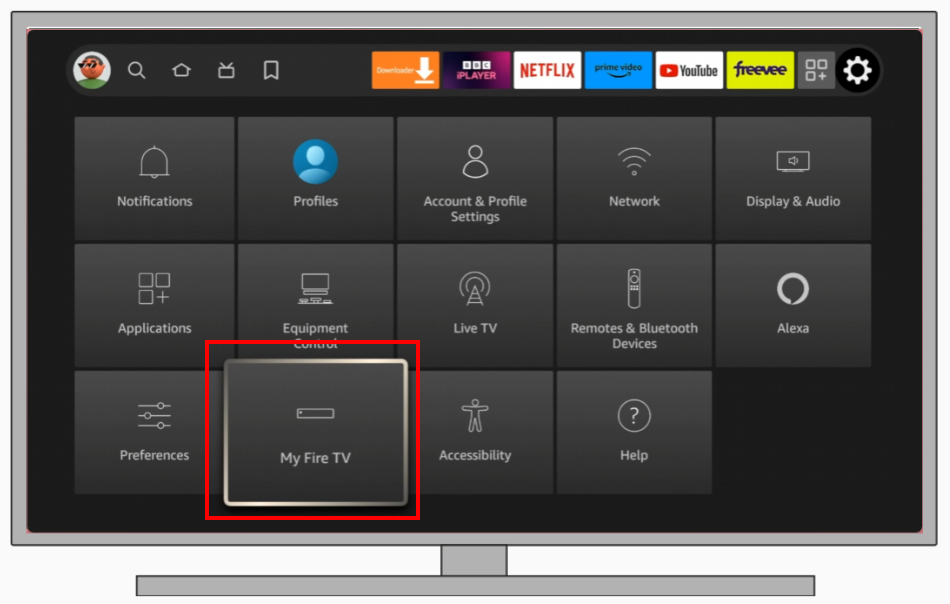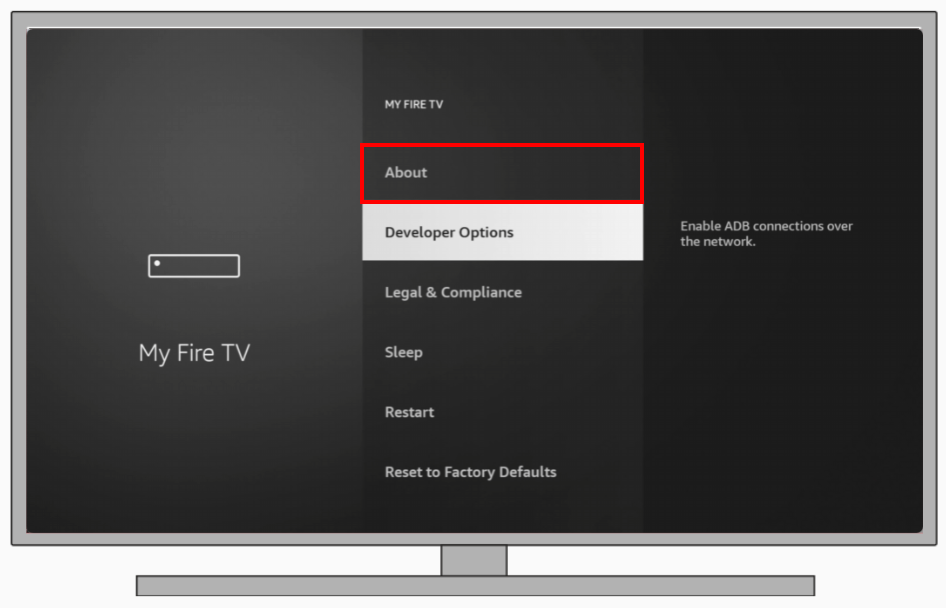 If there's an update, select "Install Update".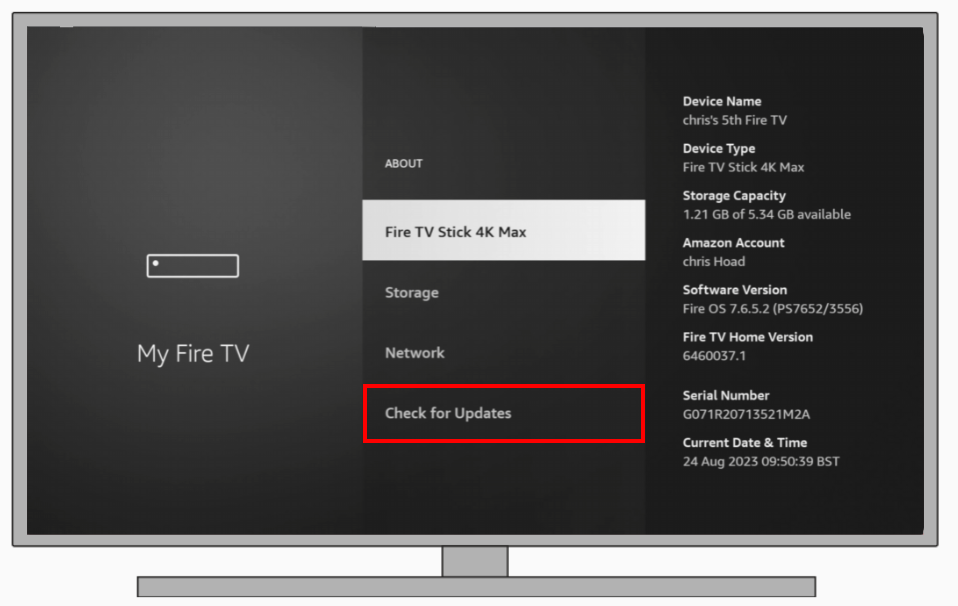 For Paramount Plus:
Go to the Amazon App Store.
Search for Paramount Plus.
If an update is available, choose to update the app.
Keeping your software updated ensures that you're equipped with the latest features and bug fixes.
Check Paramount Plus Permissions
For any app to function smoothly, it requires certain permissions. If these aren't granted, it might result in the app not working properly.
Navigate to "Settings" on your Fire Stick.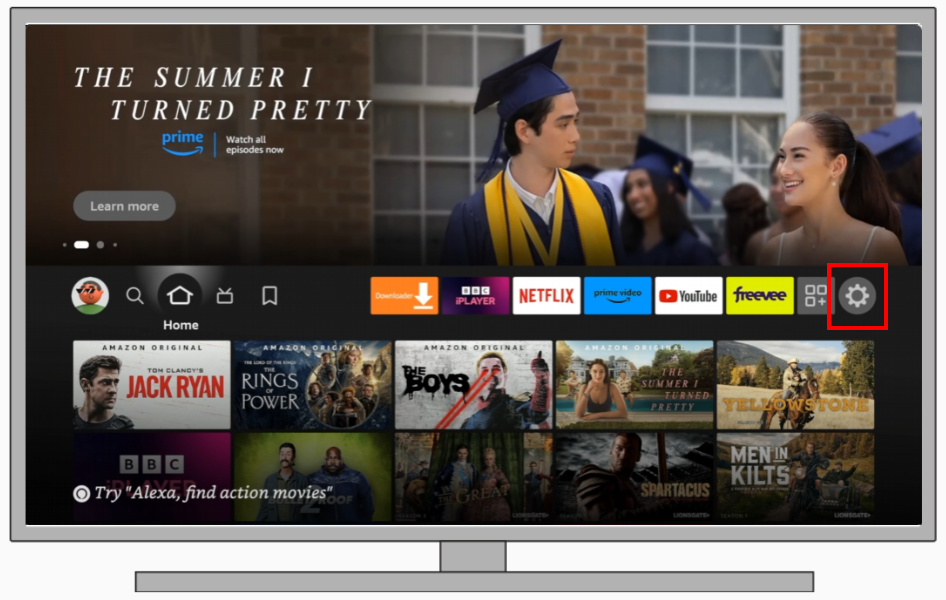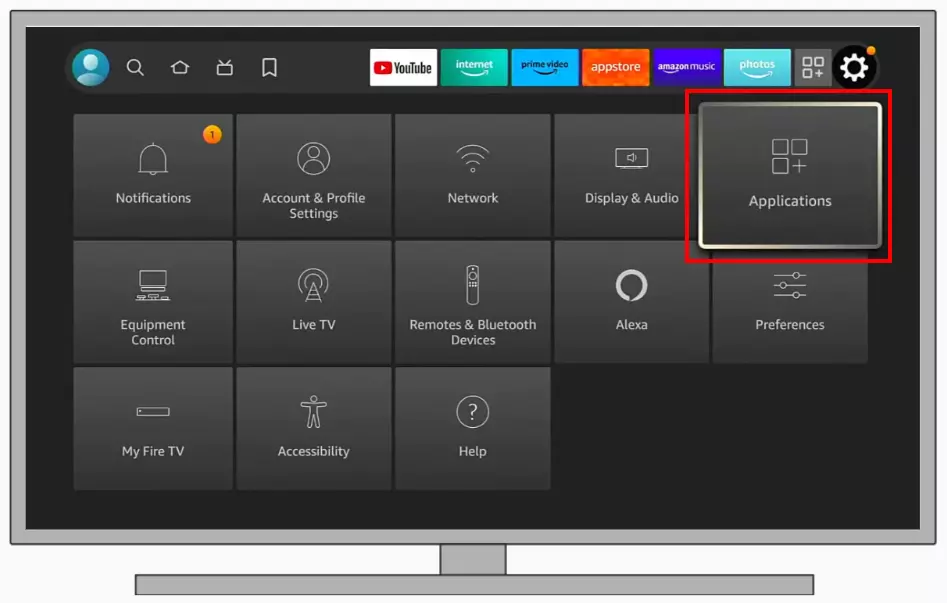 Select "Manage Installed Applications".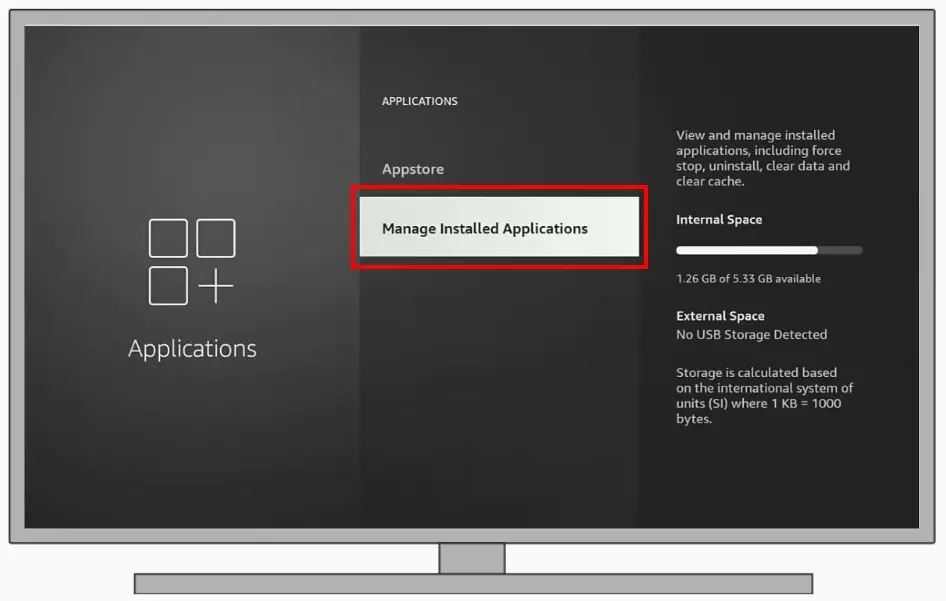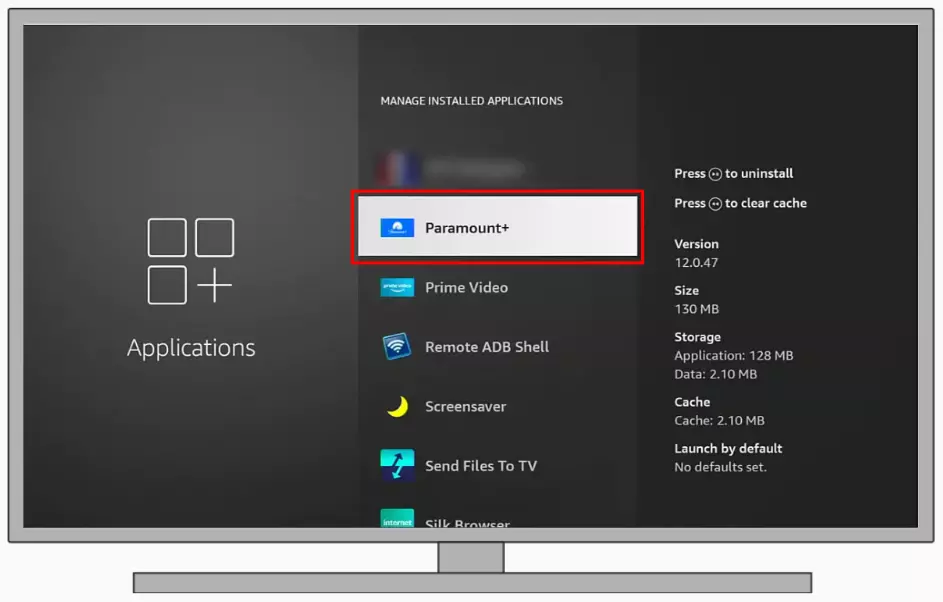 Ensure all permissions are allowed.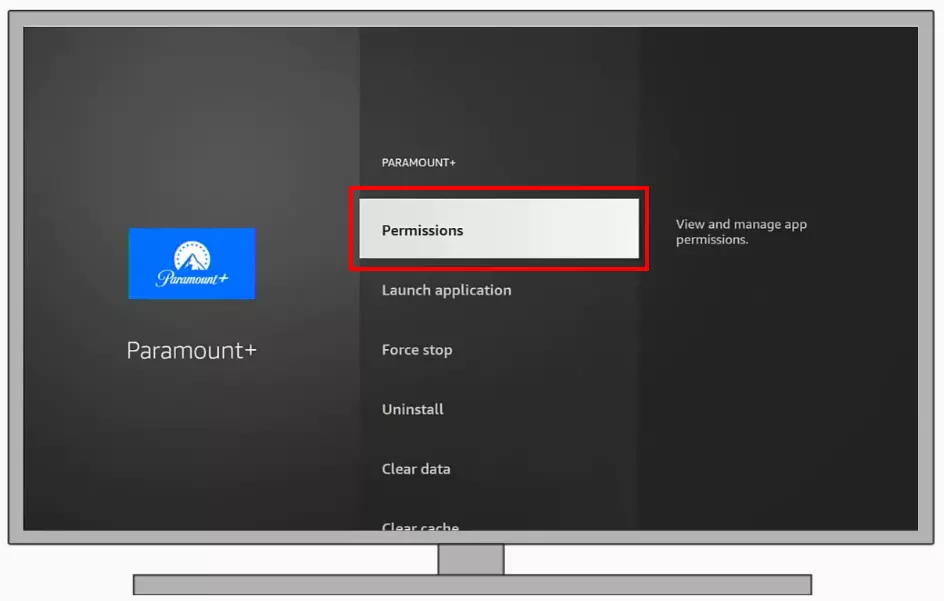 Paramount Plus should now have all the necessary permissions to function. If the issue persists, continue with other solutions.
Try to clear the cache for Paramount Plus
Over time, apps accumulate temporary files that might hinder their performance. Clearing these files can offer a fresh start. To clear the Paramount Plus cache, you will need to: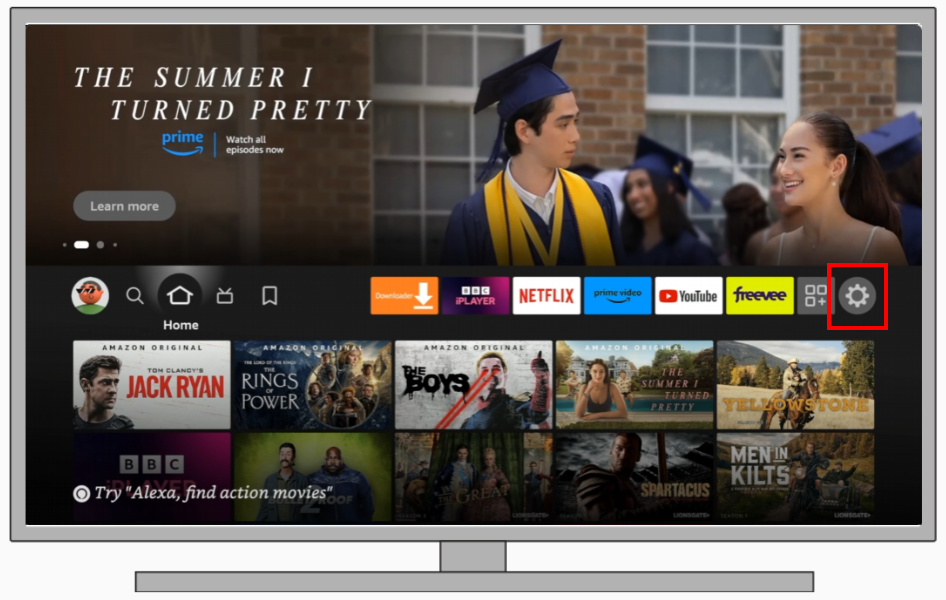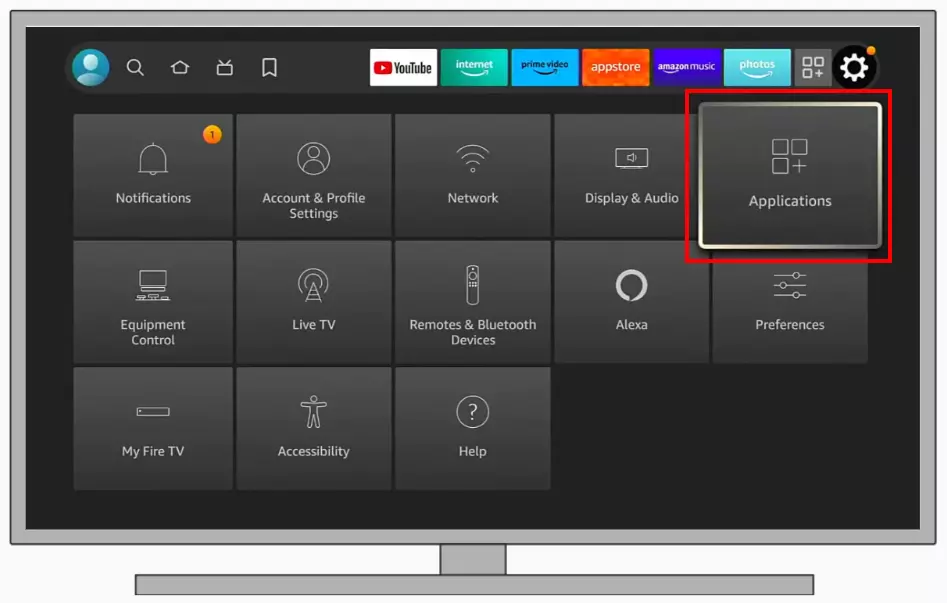 Select "Manage Installed Applications".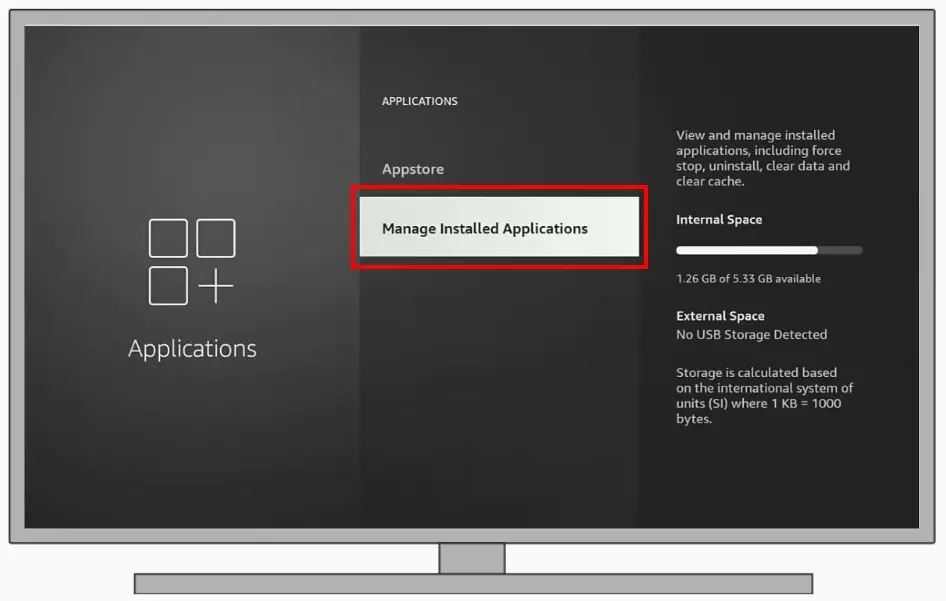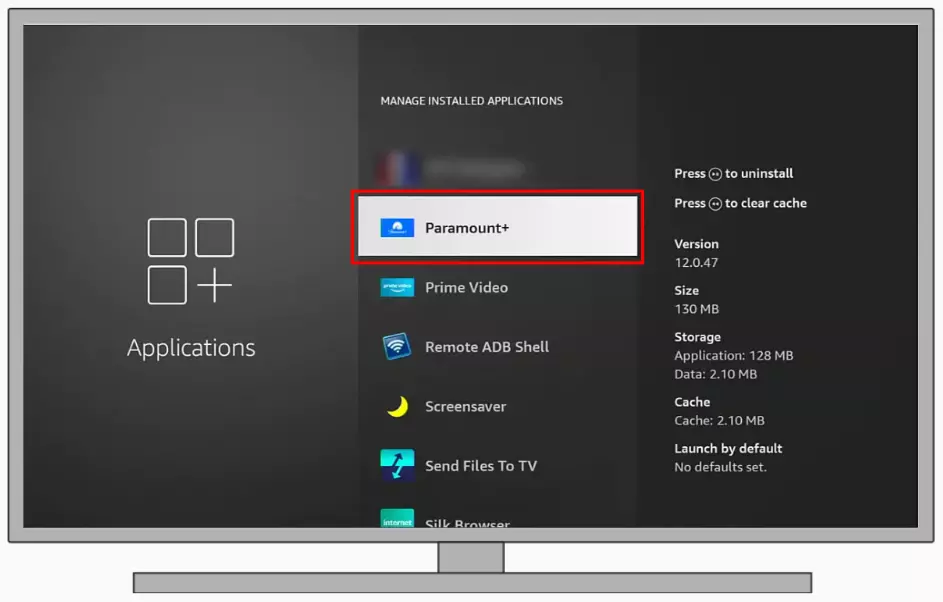 Choose "Clear Cache" and then "Clear Data".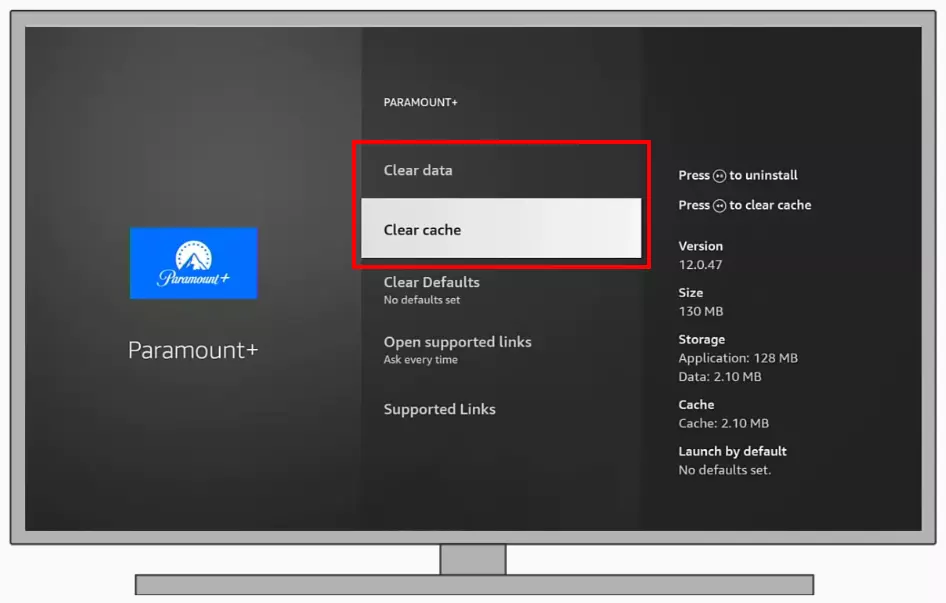 With a clear cache and data, the app should ideally run smoother. However, if the problem persists, continue with further solutions. Please note that after this, you will most likely need to log back into your Paramount Plus account. So, make sure you remember your password before clearing the cache.
Try to reinstall Paramount Plus
Sometimes, the app installation itself might be corrupted or have issues, making a fresh install necessary. To do this, you will first have to uninstall Paramount Plus from your Fire Stick. You can then reinstall it from the official app store.
First, navigate to "Settings".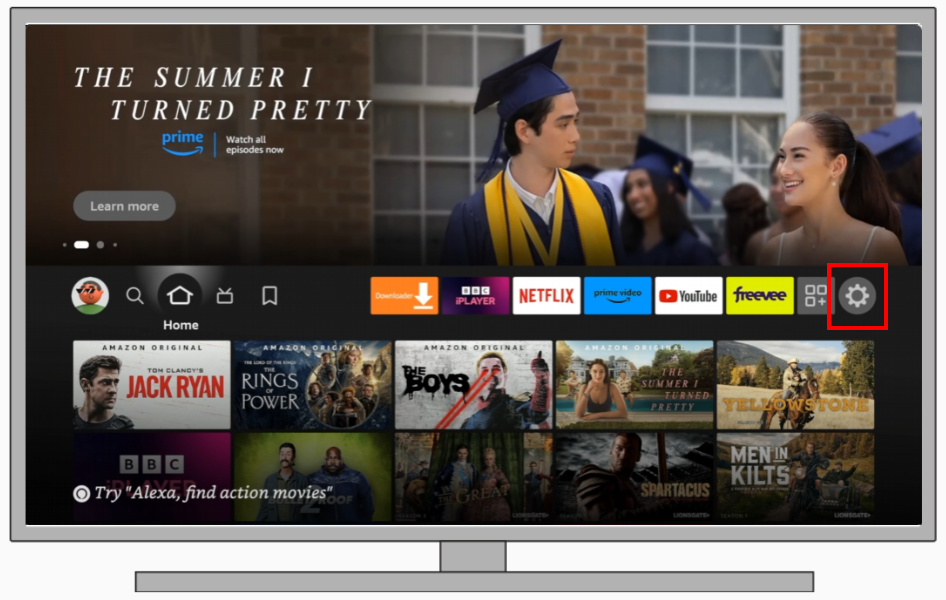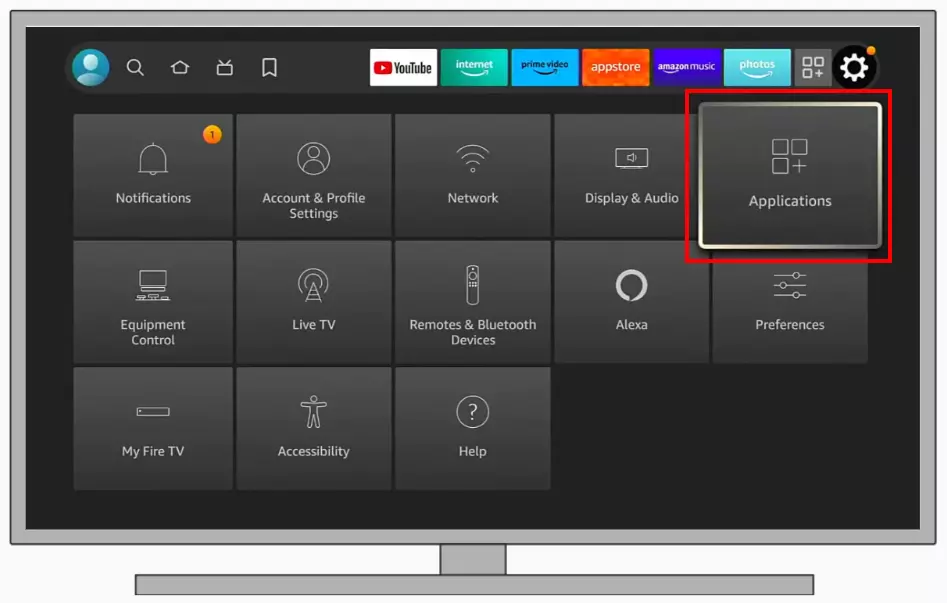 Select "Manage Installed Applications".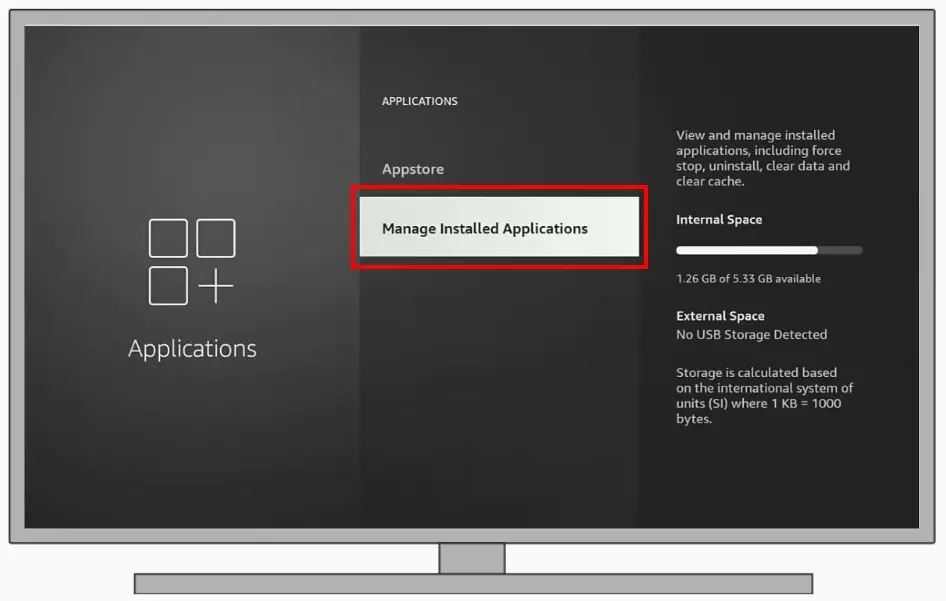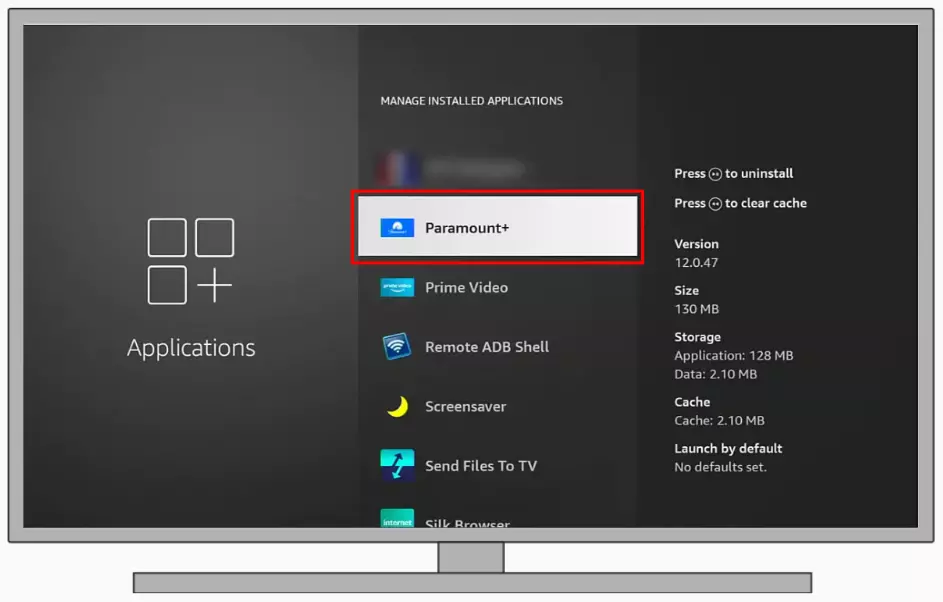 In the list select "Uninstall" and confirm your action.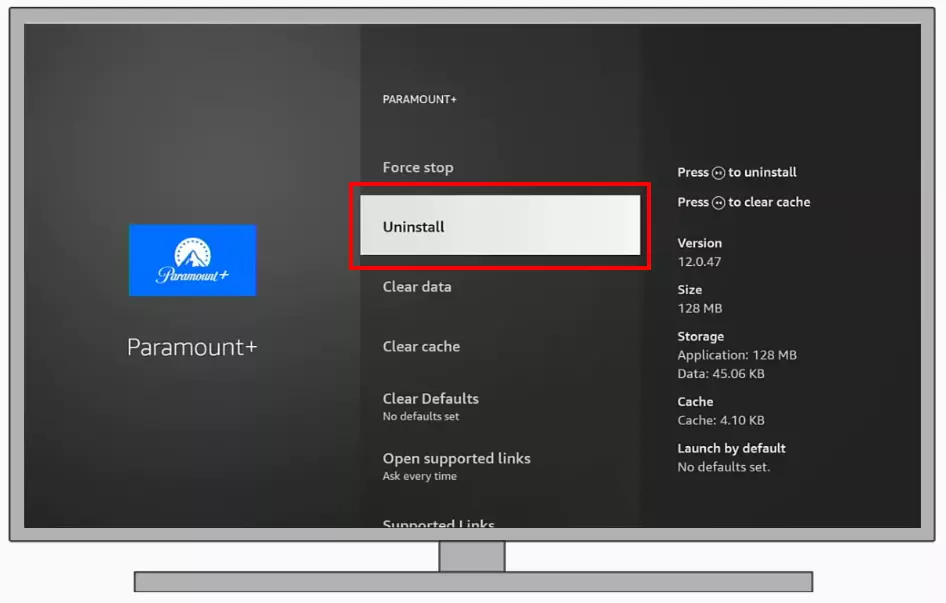 Once uninstalled, visit the Amazon App Store from the Fire Stick main screen.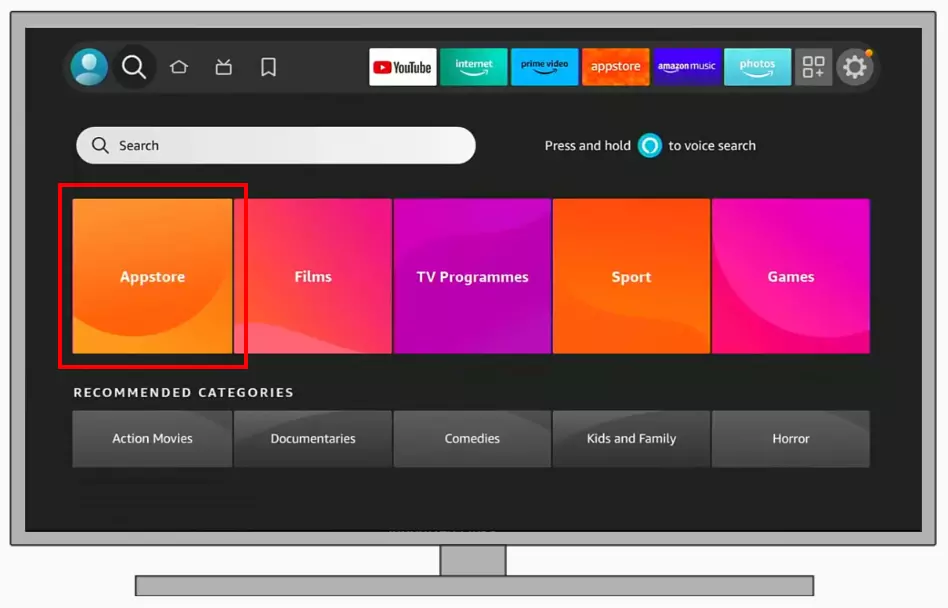 Find and install Paramount Plus again.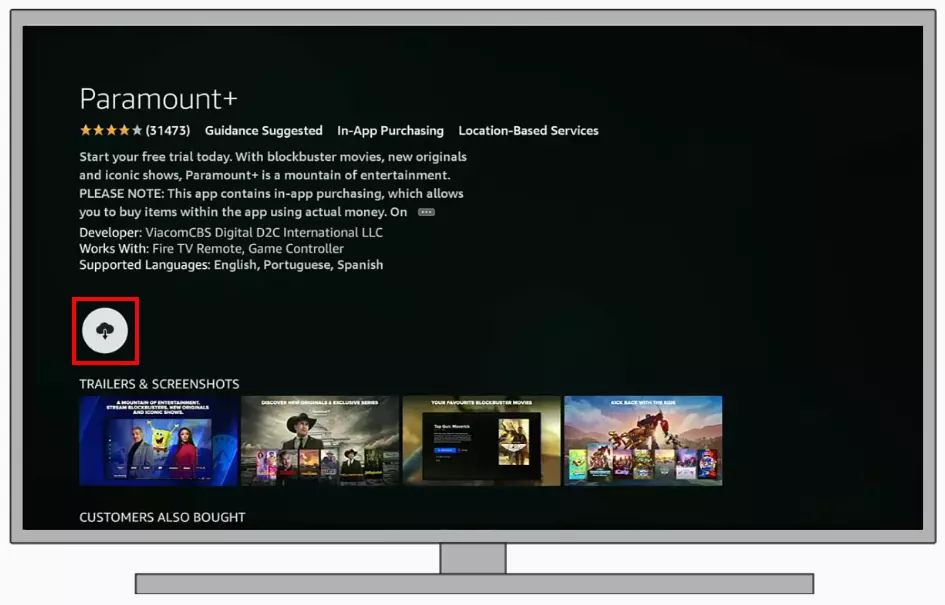 A fresh installation often resolves numerous problems. If the app still doesn't function as expected, explore more solutions.
Try to factory reset the Fire Stick
If all solutions fail, resetting your Fire Stick to its factory settings might be the last resort. Be cautious, as this will erase all personal data. This will delete all the apps you installed as well. To do this you will need to: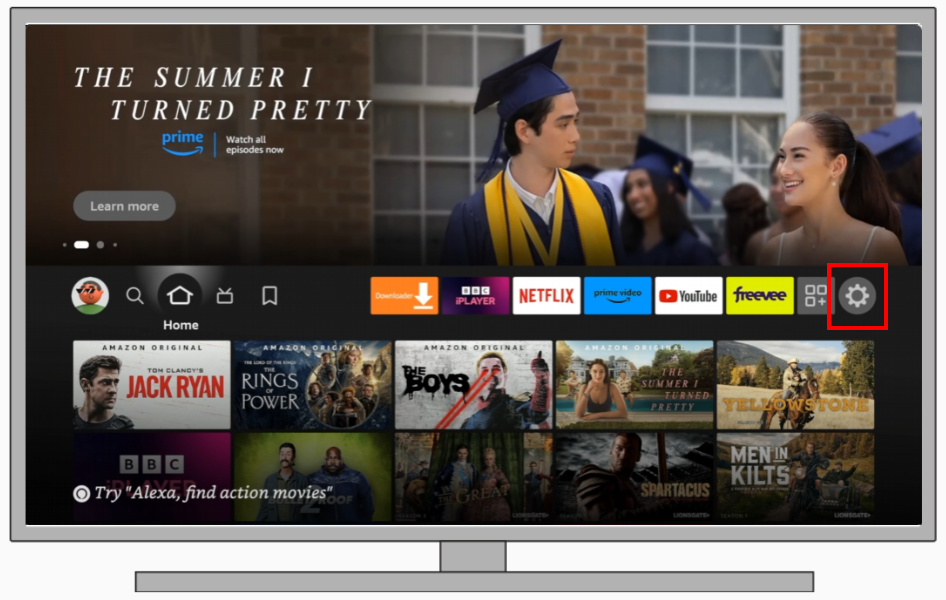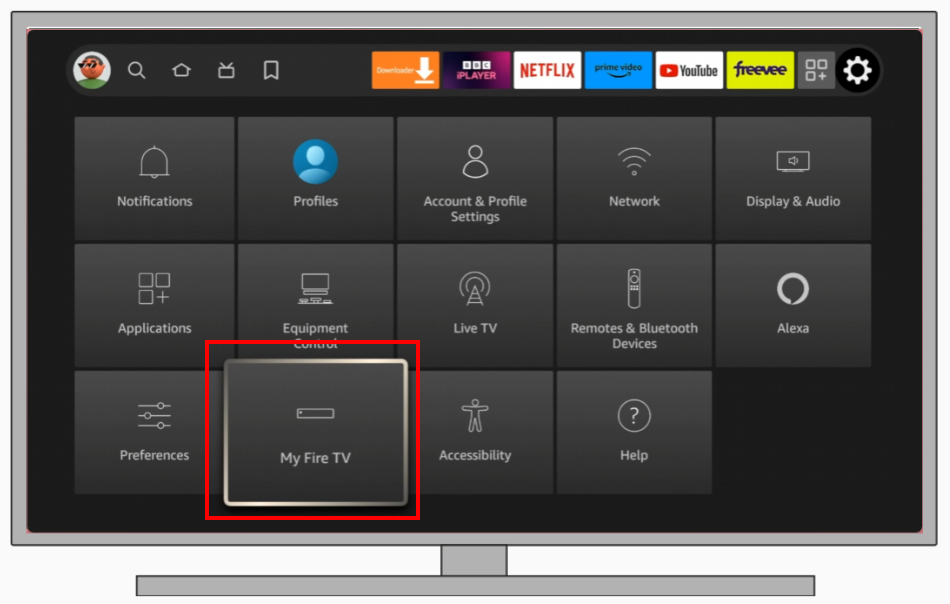 Select "Reset to Factory Defaults".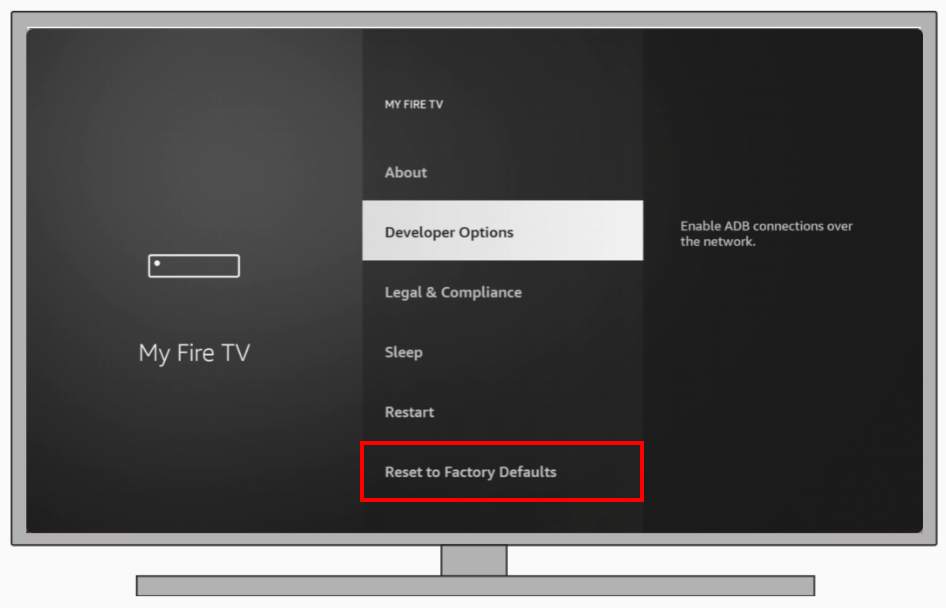 Follow the on-screen instructions and confirm your choice.
After the factory reset, you'll have a fresh start. Reinstall Paramount Plus and check its functionality.
Try to reach Amazon Support for help
Both Amazon and Paramount Plus have dedicated support teams that can assist when general troubleshooting doesn't work. You should contact Amazon Support or Paramount Plus Support. Provide them with a detailed description of your issue, mentioning the steps you've already taken.
You can do this from the official Amazon Help Centre page or from Paramount Plus support team page. Direct assistance from customer support can pinpoint issues and provide tailored solutions.
Why is Paramount Plus not working on Fire Stick?
If Paramount Plus is not working on your Fire Stick, it could be due to a number of reasons. Understanding these possible causes can help with troubleshooting and finding a solution. Below is a list of common causes and their quick explanations:
Connectivity issues: This is one of the most common reasons for streaming apps not working properly. If your Fire Stick is not connected to the Internet or the connection is unstable, it may prevent Paramount Plus from working properly.
Application malfunctions: Occasionally, errors or malfunctions in the Paramount Plus application may cause it not to function properly or not load correctly. Such glitches may be temporary and may occur due to factors such as software conflicts.
Outdated app version: If you are using an outdated version of the Paramount Plus application, it may not be compatible with the current version of the Fire Stick software. Regular updates often contain bug fixes and performance improvements.
Cache problems: Over time, applications accumulate cache, sometimes resulting in performance problems or errors. You may need to clear the cache to improve application performance.
Fire Stick software: An outdated version of the Fire Stick software may be another cause of applications not working properly. Regular Fire Stick updates can resolve many compatibility and performance issues.
Server-Side problems: There are times when the problem is not on your side. Paramount Plus may be experiencing a server outage or maintenance outage that is preventing user access.
Access rights issues: The Paramount Plus application may not have the necessary permissions for certain features to work. This may prevent the application from working.
Geographic Limitations: Paramount Plus has geographic limitations like many streaming services. If you are in a region where Paramount Plus is not available, you may experience problems.
Let's go through each reason separately, and I'll show you how to quickly fix any problems with Paramount Plus on your Fire Stick or Fire TV.