Hulu, much like several other streaming, incorporates ads as a way to generate revenue from its content. This strategy enables Hulu to provide its offerings at a reduced rate for those viewers okay with ad interruptions.
The duration of these ads isn't always consistent. For instance, in a show that lasts around 23-25 minutes, you might encounter commercials ranging from a brief 30 seconds to a more extended 2-minute slot. With the standard subscription, there's no option to bypass these ads.
However, for viewers who prefer an uninterrupted experience, Hulu does have ad-free subscription options. These come at a premium. They ensure a seamless watching experience and even offer the perk of downloading shows for offline viewing.
For what reasons does Hulu have ads?
As I previously wrote, this is the way Hulu makes money and offsets the cost of low-cost subscriptions.
Hulu provides its users with several subscription plans, each with different costs and ad availability. Depending on the plan selected, users can watch ads and pay less or pay more and watch content without ads. For example, the Hulu With Ads plan costs $7.99, while Hulu Without Ads costs $14.99.
| | Hulu with ads | Hulu without ads | Hulu (with-ads) + Live TV | Hulu (without ads) + Live TV |
| --- | --- | --- | --- | --- |
| Price a month | $7.99 | $14.99 | $69.99 | $82.99 |
| Ads | Yes | No | Yes | No |
| Live TV | No | No | Yes | Yes |
| ESPN+ | No | No | Yes | Yes |
| Disney Plus | No | No | With ads | No-ads |
| Streams at once | Up to 2 | Up to 2 | Up to 2 | Up to 2 |
| Devices | Up to 5 | Up to 5 | Up to 5 | Up to 5 |
| Downloads | No | Yes | No | Yes |
| Add-ons | Yes | Yes | Yes | Yes |
| 4K Content | Yes | Yes | Yes | Yes |
There are several reasons why Hulu uses ads in its streaming:
Cost compensation
The introduction of ads allows Hulu to offset the cost of providing content to those users who choose a cheaper rate. This allows the user to save money when choosing between ads and the cost of a subscription.
Revenue for advertisers and sponsors
Sponsored ads allow advertisers to promote their products and services to Hulu's audience.
Wide selection of content
With advertising, Hulu can offer users a large selection of exclusive TV shows, current seasons, movies, and original shows at a great price.
In general, Hulu uses advertising as a way to provide content to its users while keeping prices low.
They say this on the Hulu website: "By including a modest ad load in our streaming library, Hulu is able to offer a wide variety of current season TV, exclusive shows and movies, award-winning Hulu Originals, and more – all at a valuable and competitive price."
When can you see ads when watching Hulu?
You can expect ads to appear at various intervals when viewing content on Hulu, especially on ad-supported plans. Most often, it works like this:
The beginning of an episode or movie.
During the episode. After the program starts, you can expect another commercial break about 1-2 minutes after the start of the program. It is the longest of all commercial breaks.
Subsequent commercial breaks. Appear at different times.
It should be noted that the ad and duration may vary depending on the type of show or movie. In longer movies and shows, ad breaks may be longer and placed at logical intervals, often coinciding with natural pauses in the content.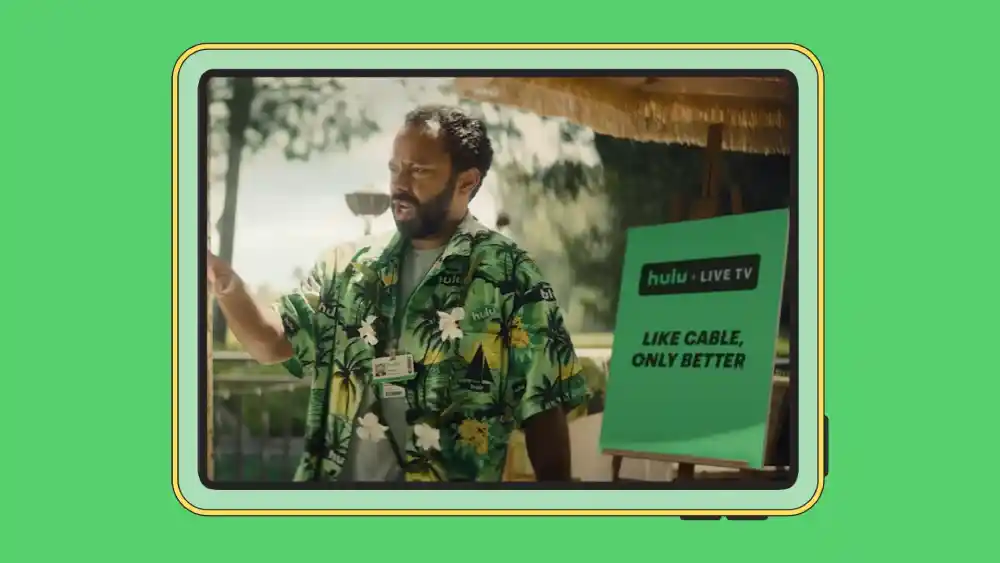 Additionally, on Hulu + Live TV plans, ads will match the typical commercial breaks seen on live TV.
For example, Netflix ads show four to five minutes of ads per hour of content and cost $6.99 per month. Therefore, Hulu is too overloaded with ads. And as I was surfing the Internet reading people's responses to ads, I realized that's what a lot of people think.
How long are Hulu ads?
The length of commercials on Hulu depends on the length and type of TV program. For example, a standard 25-minute program will have approximately four commercials.
Table of ad units in a 25-minute TV program:
| When | Duration of ads |
| --- | --- |
| Start of the show | 30-90 seconds |
| 1-2 minutes later | About 2 minutes |
| Next unit | Up to 90 seconds |
But this frequency and duration will not necessarily be exactly the same for you. It may vary depending on the duration of the show or movie.
I've also read that Hulu sets up fewer ad units for popular movies. This is most likely to avoid spooking new users with the amount of ads.
On average, viewers will see 5 ad units during a short 25-minute show despite some variations.
Can you fast-forward through the ads on Hulu? 
On Hulu, skipping or rewind ads when watching in real-time is impossible. Many people want to skip or at least rewind Hulu ads because they're long and loud. But you can't do that.
Are Hulu ads targeted? 
Yes, Hulu ads are targeted. Like many other online streaming services, Hulu uses a combination of data, including your viewing habits, search history on the platform, and information from third-party data providers to show more relevant advertisements.
Hulu employs a targeted advertising strategy based on several key parameters:
Viewing History. Hulu's algorithms analyze the shows and movies you've watched to identify potential interests.
Search Queries. Searches made on the Hulu platform also inform the type of ads you're presented with.
Geolocation. Your location can influence regional ad placements.
Device Type. Ad content may be tailored to the specific device you're using.
Profile Information. Data provided during registration, such as age and gender, refines ad selection.
Third-Party Data. Hulu collaborates with external partners to gather additional insights into user preferences.
Ad Interaction. How you engage with ads on the platform helps optimize future ad displays.
Viewing Time. The time frame in which you watch can sway the kind of ads you see.
Subscription Plan. The Hulu service package you've chosen can directly affect the advertisements you're shown.
Hulu ads vs. no ads plan
The Hulu with Ads and Hulu without Ads plans don't have many options that differentiate them. But I chose Hulu without Ads because of them. As I wrote above, Hulu's ads are annoying, loud and long. That's why it's too long for me to spend my evening watching ads.
In addition to ads, these 2 tariffs differ in the possibility of downloading for offline viewing. Hulu without Ads allows you to download movies and TV shows for further viewing.
The Hulu plan with ads costs $8 per month. While $15 for a plan without ads.
Otherwise, these two plans give users the same thing.
Each Hulu plan allows for up to two simultaneous streams. This means you can enjoy content with family members at the same time, making it quite convenient. Plus, the ability to log in from up to 5 different devices. And they both support 4K viewing.
In summary:
Hulu with Ads ($8/month): Affordable, supports 4K for limited titles, but contains loud and frequent ads. No offline viewing.
Hulu without Ads ($15/month): Ad-free, ability to download content. Costs $7 more than the basic plan.
Hulu (With Ads) + Live TV ($70/month): Offers over 100 live channels, including ESPN+ and Disney+ content with ads. There is no free trial and no offline viewing.
Hulu (No Ads) + Live TV ($83/month): Premium experience with ad-free content from Hulu and Disney+. Includes offline viewing.
In the end, the choice boils down to individual preferences. If ads are a major concern, it's perhaps worth considering the higher-priced plans. If not, the basic plan offers good value. The Live TV options are ideal for those considering moving away from traditional TV setups. Whatever you choose, Hulu offers a range of options tailored to different viewing preferences.