Hulu allows students to pay $1.99 per month instead of $7.99 per month. To get the student discount, you need to be verified. Hulu has partnered with SheerID to verify your student status.
You need to provide the name of your university or college, your first name, last name, and date of birth when you sign up for Hulu. SheerID will then verify that you are enrolled in an accredited institution of higher education. Then, you can access the entire Hulu library.
How to get a Hulu student discount for a new user?
If you are a new user looking to take the Hulu student discount, follow the steps below: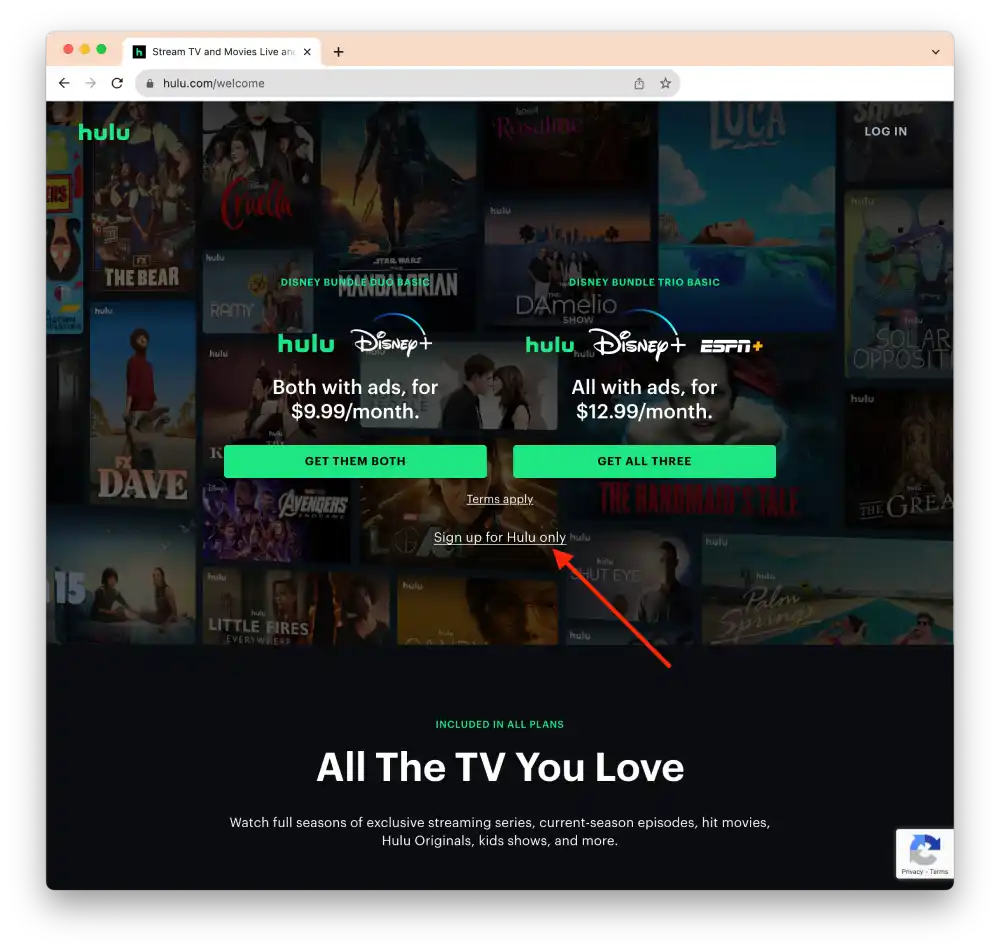 Then click on "Looking for our student discount."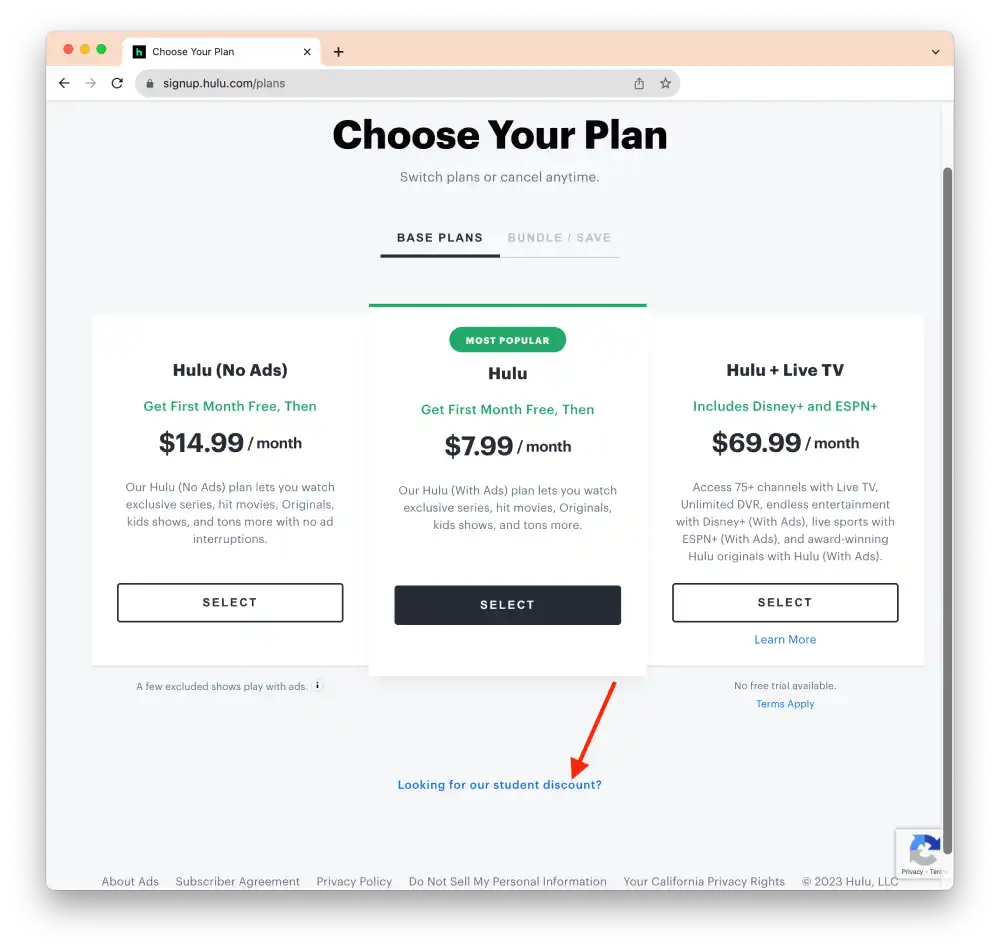 Then click on "Sign up now."
In the new window, enter your email, new password, name, date of birth, and gender, and click Continue.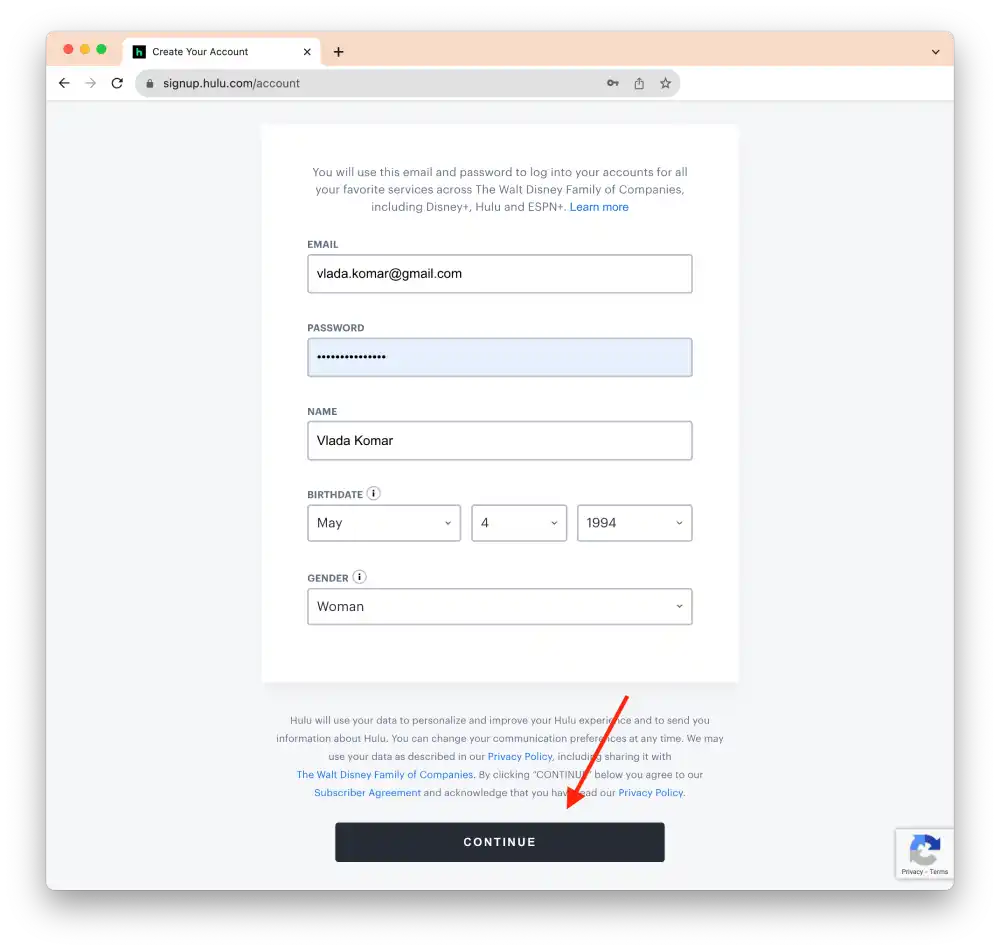 Then click Continue to verify your student status.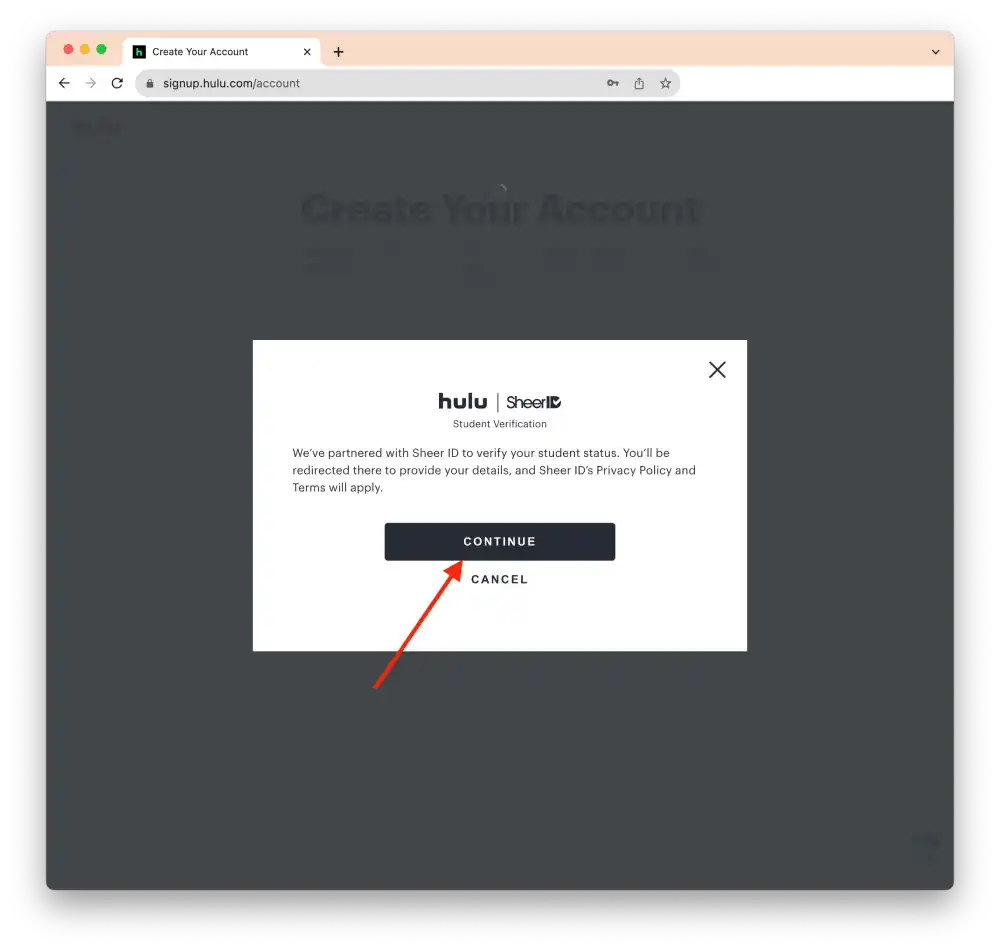 Enter your college name, first name, last name, date of birth and mail and click on "Verify my student status".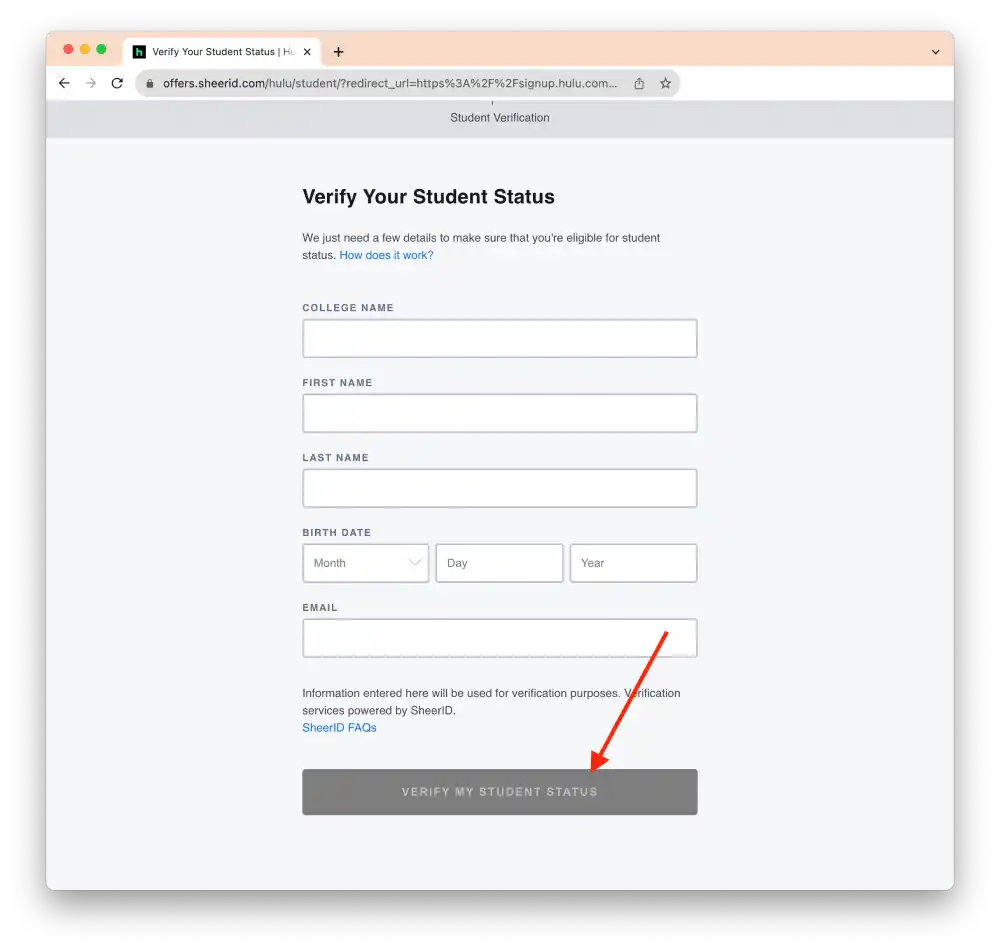 After that, you need to pay the discounted subscription fee. Choose a method that is convenient for you.
Once everything is set up and payment has been made, you can start using Hulu content at a discounted student rate.
Don't forget to check back periodically to see if you need to re-confirm your student status to continue using the discounted rate. If you do, you will see a notification in your account.
How to get a Hulu student discount for an existing user?
Open Hulu in your browser.
Click "Log in".
In the top right corner, click on your username, then select "My Account" from the drop-down menu.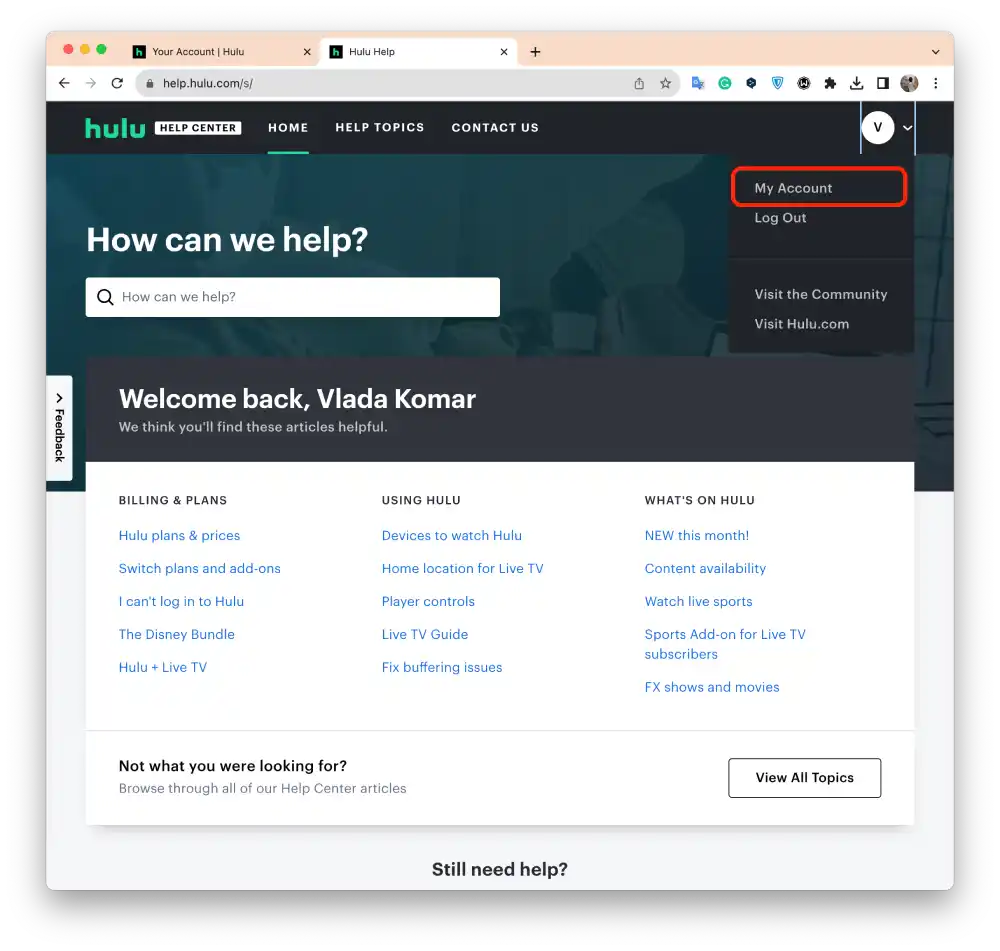 Click on the arrow that appears in the top banner to select the Hulu student discount.
You will then have a new window to enter your college name, first name, last name, date of birth and mail and click on "Verify my student status".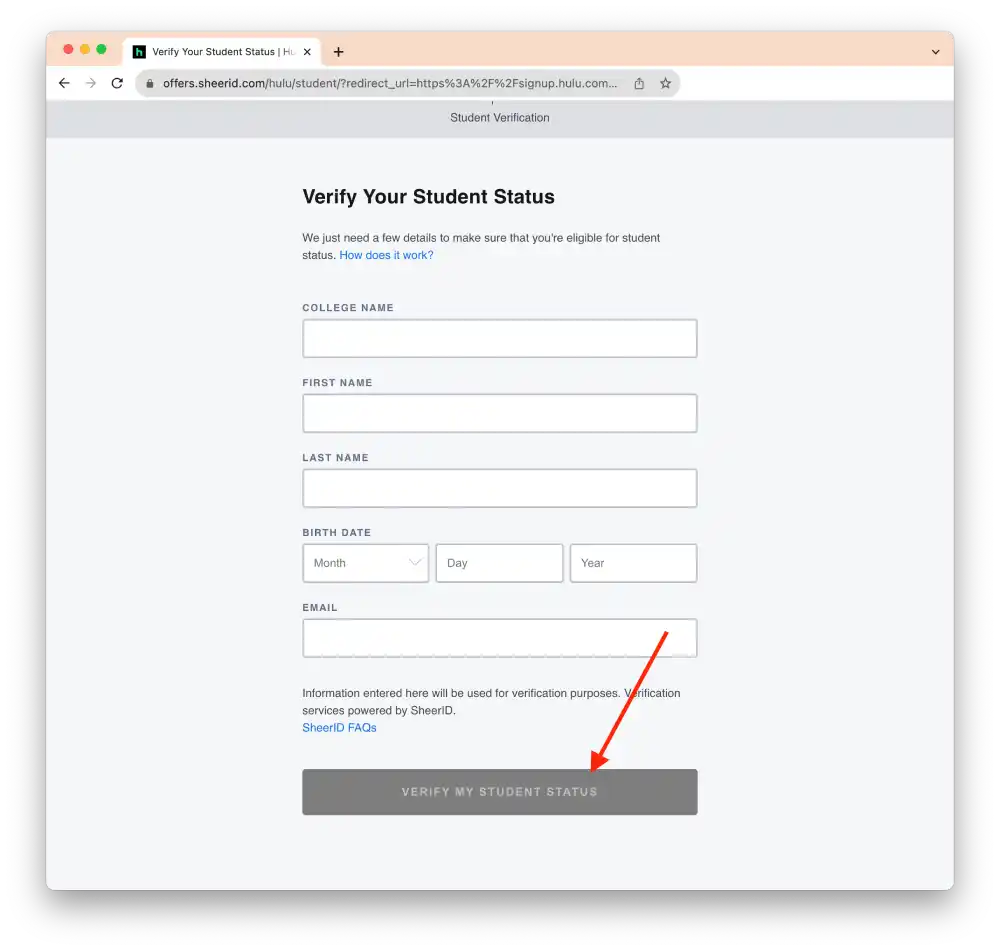 Once you have successfully confirmed your student status, your account will automatically be upgraded to a student discounted plan.
You can then continue to use Hulu. When it's time to pay for the plan, you will be charged $1.99/month instead of the full amount.
Who is eligible for Hulu's Student Discount?
To be eligible for the student discount, you must be a registered participant in a graduate or continuing education program.
Not every institution is eligible for the student discount. It is required that a Title IV program accredit your institution. This means that the college or university must meet the standards and criteria set by the U.S. federal government.
Students usually need to verify their status to receive the discount. Hulu often uses third-party verification services, such as SheerID, to confirm a student's eligibility for the discount.
How much does a Hulu subscription with a Student Discount cost?
The basic cost of a Hulu subscription is $7.99 per month. However, there is a special discount for students that brings the monthly subscription cost down to $1.99.
This rate includes viewing content with ad breaks. The ads are tranced before the movie or show starts and during.
The plan provides access to content in high-definition 4K resolution. Users can watch content on two devices simultaneously.
While simultaneous viewing is only available on two devices, you can log in your Hulu account on up to five different devices. This can include TVs, tablets, smartphones, and other compatible devices.
This allows students to save $6 per month over the regular cost.
Here you can learn more about all of Hulu's pricing and plans.
Are there student discounts available for any other Hulu plans?
Currently, Hulu is only offering a student discount for its ad-supported plan. If you want to watch movies and shows without commercial breaks, you'll have to choose the $14.99 per month ad-free plan. no student discount is available for this plan.
The length of ads depends on the length and type of TV program. As an example, a standard 25 minute program will have approximately four commercial blocks and they may last about 5 minutes.
But you can take advantage of the Spotify offer. The Spotify Premium for Students plan costs $5.99 monthly, including access to Spotify Premium, Hulu's ad-supported plan, and Showtime. And you get three months free.
How to get Hulu with Spotify Premium as a student?
A joint offer from Spotify and Hulu gives you access to both platforms at an attractive price. This offer is available for students only. To get Hulu with Spotify Premium as a student, follow these steps: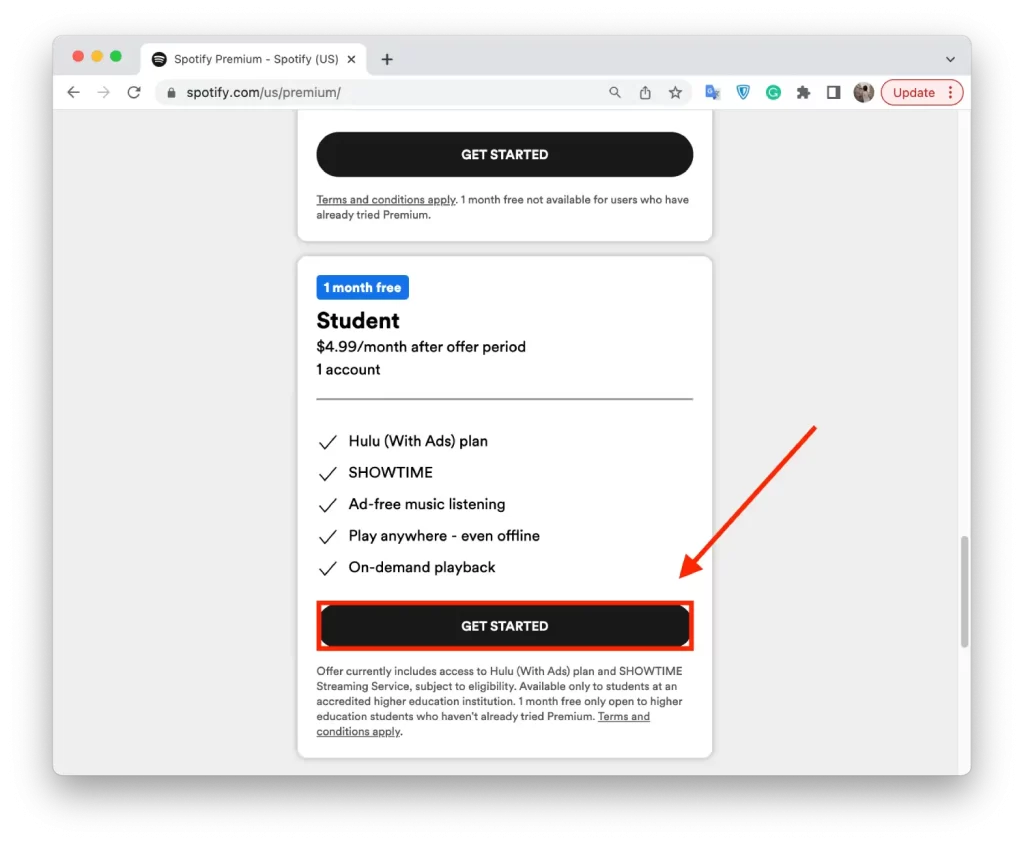 Click "Next" to go through the verification process.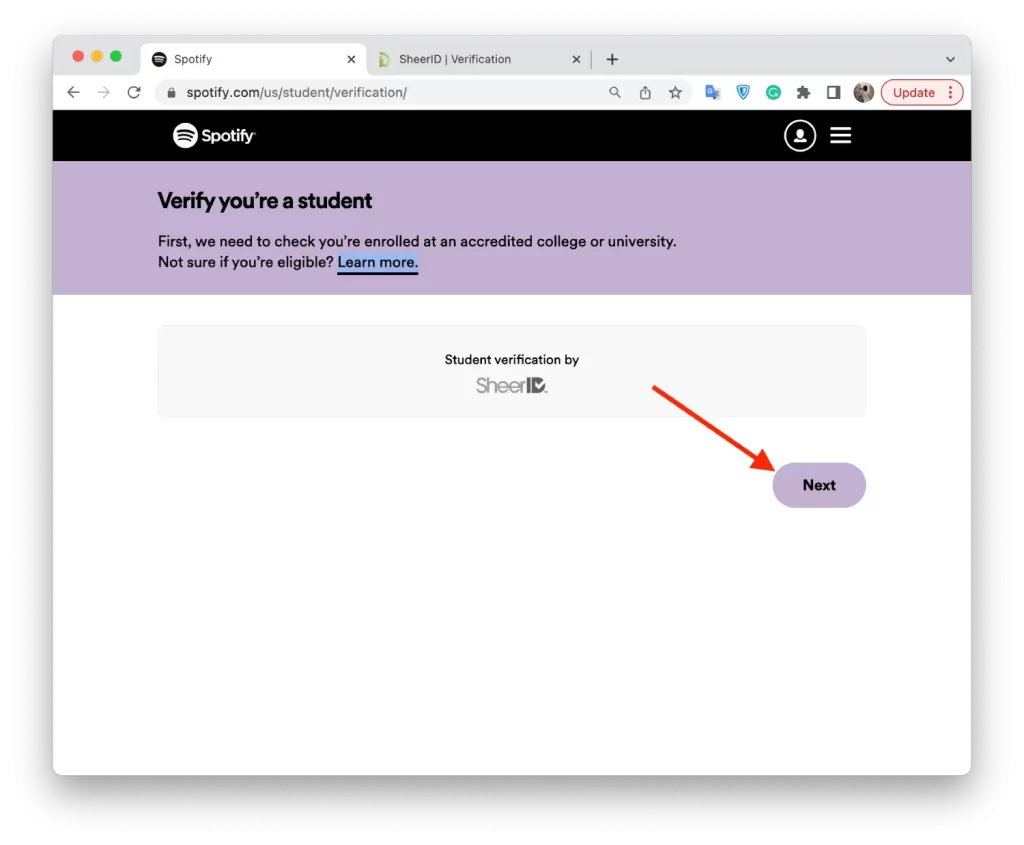 Enter your first name, last name, country, email, name of college/university, and phone number and confirm your action and enter the code.
Enter your card details.
After registering, you will receive an email from Spotify with instructions on activating your Hulu subscription.
After these steps, you'll receive an email with all the information you need to log in to Hulu and Showtime.
After you subscribe you will get 3 months free. Then you'll have to pay $4.99 a month. This will give you access to Spotify Premium, Hulu (with ads), and Showtime.
How does Hulu verify a student?
Hulu checks the status of the reader through SheerID. SheerID is a service that specializes in verifying the identity of various user groups, including students.
First, you need to enter the name of your college and your first and last name.
Once entered, SheerID checks the information provided against a huge number of accredited institutions.
This is done to ensure that the user is indeed a student of the specified institution.
If the verification is successful, the user can proceed with the enrollment process or purchase with the student discount.