Today, Discord deserves a lot of attention. This platform combines voice, video, or text chat, data sharing, streaming, and more. Discord is the most popular chat room for in-game communication among gamers. It is currently available on operating systems such as Windows, macOS, Linux, Android, and iOS. As for the PS4, the Discord app is now in development and is scheduled for release in 2022.
All in all, many gamers are asking whether they can use Discord on the PS4. The short answer is, of course, they can! And in this article, we will figure out how to make it possible.
How to use Discord on PS4
There is only one way to use Discord on PS4 and other consoles. If you want to set up Discord on your console, you need the following equipment:
First, the headset must be compatible with PS4 and include an optical cable and USB connection.
Mixamp. It helps you switch audio between your PS4 console and PC.
Cables. A 5 mm Male to Male audio cable extension is recommended, 3.5 mm Aux Splitter.
PC with the Discord app downloaded.
To set up Disсord on the PS4, you have to follow these steps:
First, connect the optical cable between your mixamp and PS4.
Then, open Settings and click "Sound and Screen".
Go to "Audio Output Settings".
Change the Primary Output Port to Digital Out (Optical).
Plug the USB into your base station and the other end into the PC.
Make sure your base station is in PC mode.
Launch Discord on your PC and change the input device in voice settings to your mixamp.
Use a 3.5mm audio jack and run it from your PC speaker output to the mixamp.
Go back to your voice settings in Discord and change the output device to your PC speakers.
That's all! Now you can enjoy chatting with your friends and teammates via Discord on PS4.
How to use discord chats on PS4
Although you cannot download the app and use Discord fully on your PS4, there is one trick you have to browse and respond to text messages. To do this, you need the built-in browser on your PS4.
In the browser, go to www.discord.com and click on the web version of Discord. This will allow you to access your chats and see who and what wrote to you, and even respond to different messages. Or leave a quick note in a dialogue with yourself.
What's interesting is that PS5 doesn't have that option. There is no built-in browser, and you can't do the same on a newer console. Although there, you can also use another trick and send your friend a link to web discord and then go to it.
How to use Discord with PS Remote app
You can use another trick to hear the game and Discord simultaneously. Although I'd say it's very uncomfortable, it still works. You can read the detailed instruction in this video.
The essence of the method that the author of the video is that he created an additional account that is connected to the PS Remote on his smartphone. Also, on the smartphone, he started Diskord and connected the headset to it. After that, he switched to his main account and continued playing.
This way, he could hear the gameplay and his teammates in Discord. The biggest problem, however, is the latency. Playing online games with such a long delay will be pretty tricky. I recommend using the standard Party app and playing with other PS users.
Read also:
How to connect your PSN account to your Discord
It is also possible to link your PSN account to Discord. This doesn't give you many options, but you can display your gaming activity directly in Discord. If you are interested in this feature, then you need to:
Log into Discord on your computer or mobile device and go to Settings.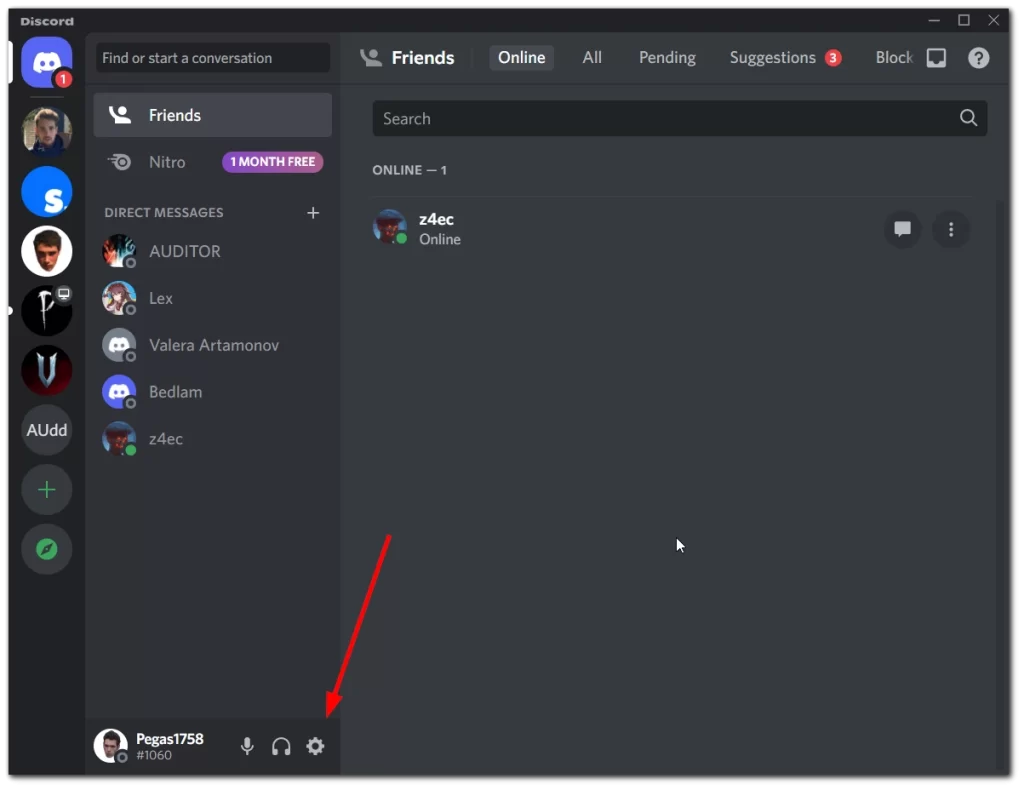 Select Connections.
Here click on Add or click on the Playstation icon. All that's left is to sign in to your PSN account.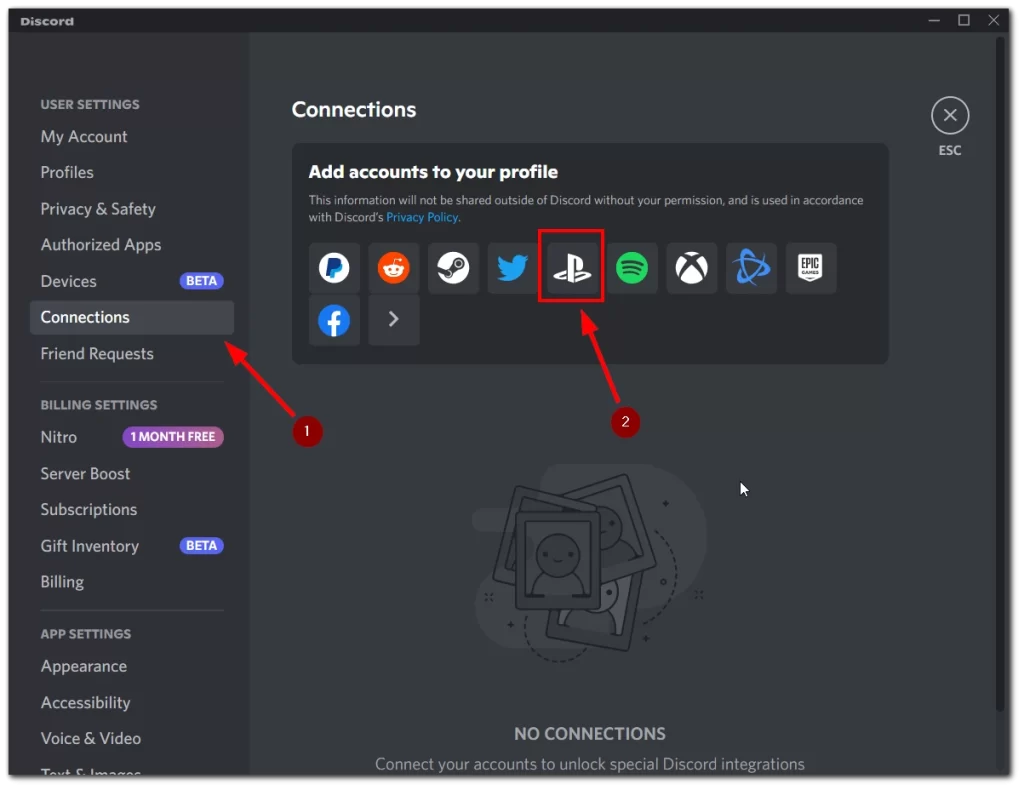 It takes you literally 2 minutes to do this. After that, your friends can see what games you play in real-time. Also, in the privacy settings of the PSN, you need to allow to share the status of your game.