Spotify uses the memory of your smartphone or PC for two main tasks. The first is to store downloaded music for offline library use. This is only possible with a Spotify Premium subscription. And the second one is to store temporary data or cache.
More specifically, the Spotify cache is your listening history. It allows you to play tracks without pre-buffering. In addition, it also stores all track covers and playlists in the cache, so the app doesn't need to re-download them.
When the Spotify cache reaches its maximum capacity, the music that you listen to infrequently is replaced by the music you listen to more often. In some cases, a large Spotify cache causes the app to be unstable on your smartphone or PC.
That's why you need to clear your Spotify cache. And here's how.
How to delete Spotify cache on iPhone or Android device
There is almost no difference between the Spotify app on iPhone and Android. As an example, we'll look at how to clear the cache on the iPhone. So follow these steps:
First, open Spotify.
Then tap on the gear icon and the top right corner of the screen to open Settings.
After that, go to Storage.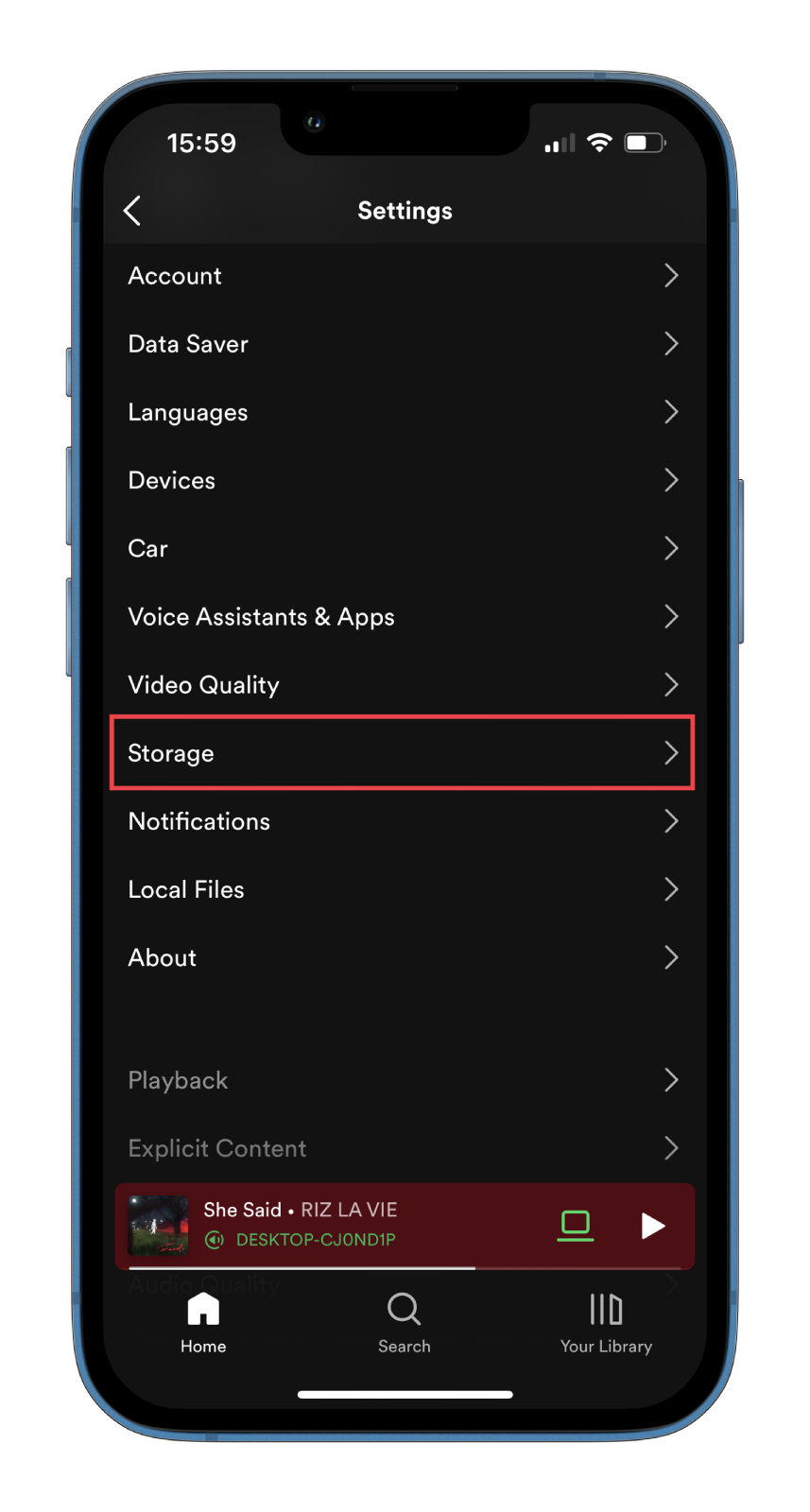 Finally, tap on the Clear cache button and confirm the action.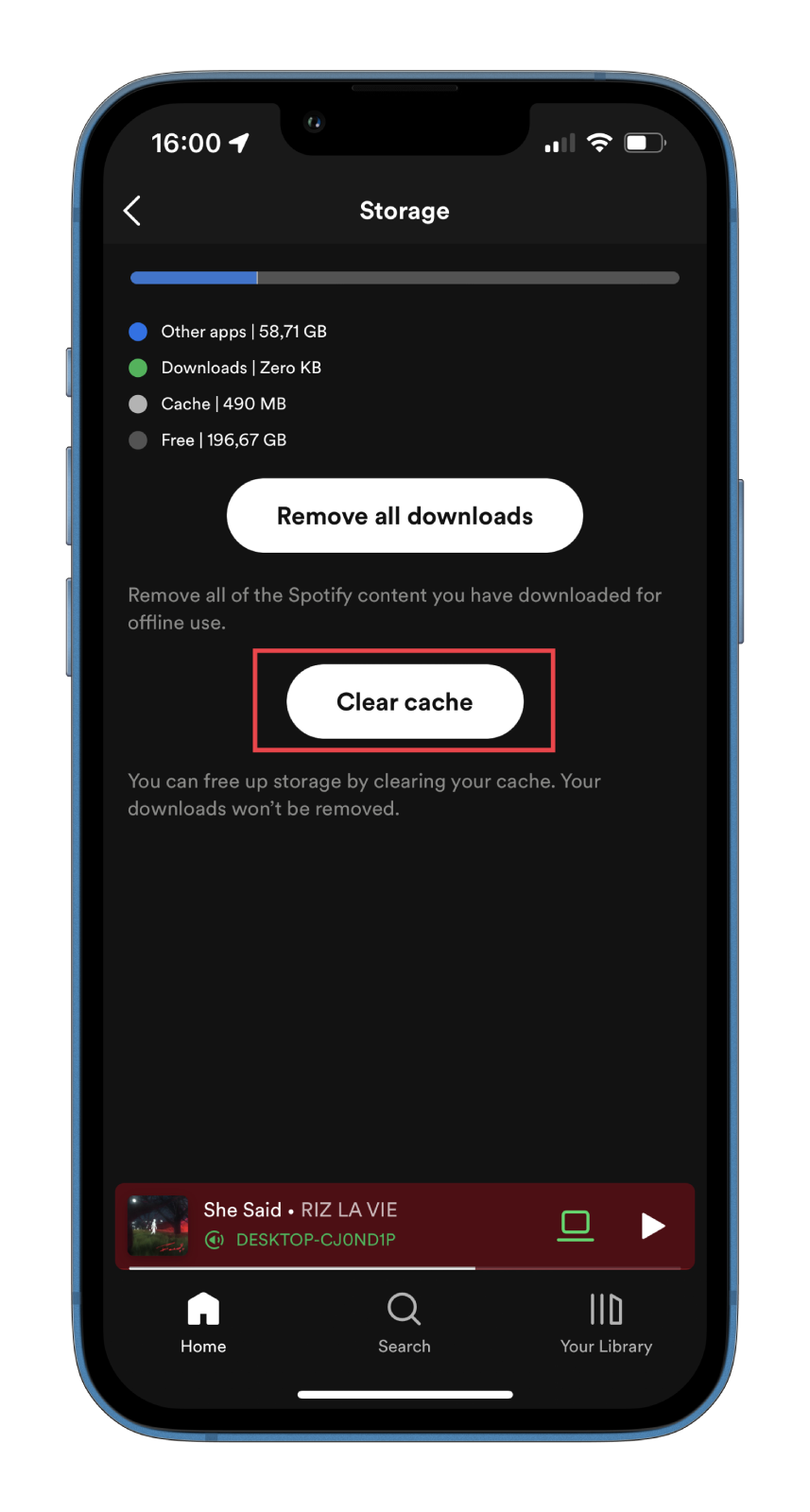 Once you have completed these steps, you will free up space on your smartphone.
How to clear Spotify cache on your PC
If you're using the Spotify app on your PC and want to clear its cache, you can follow these steps:
So launch the Spotify app on your PC and sign in to your account if needed.
After that, click on your profile icon at the window's top right corner and select Settings.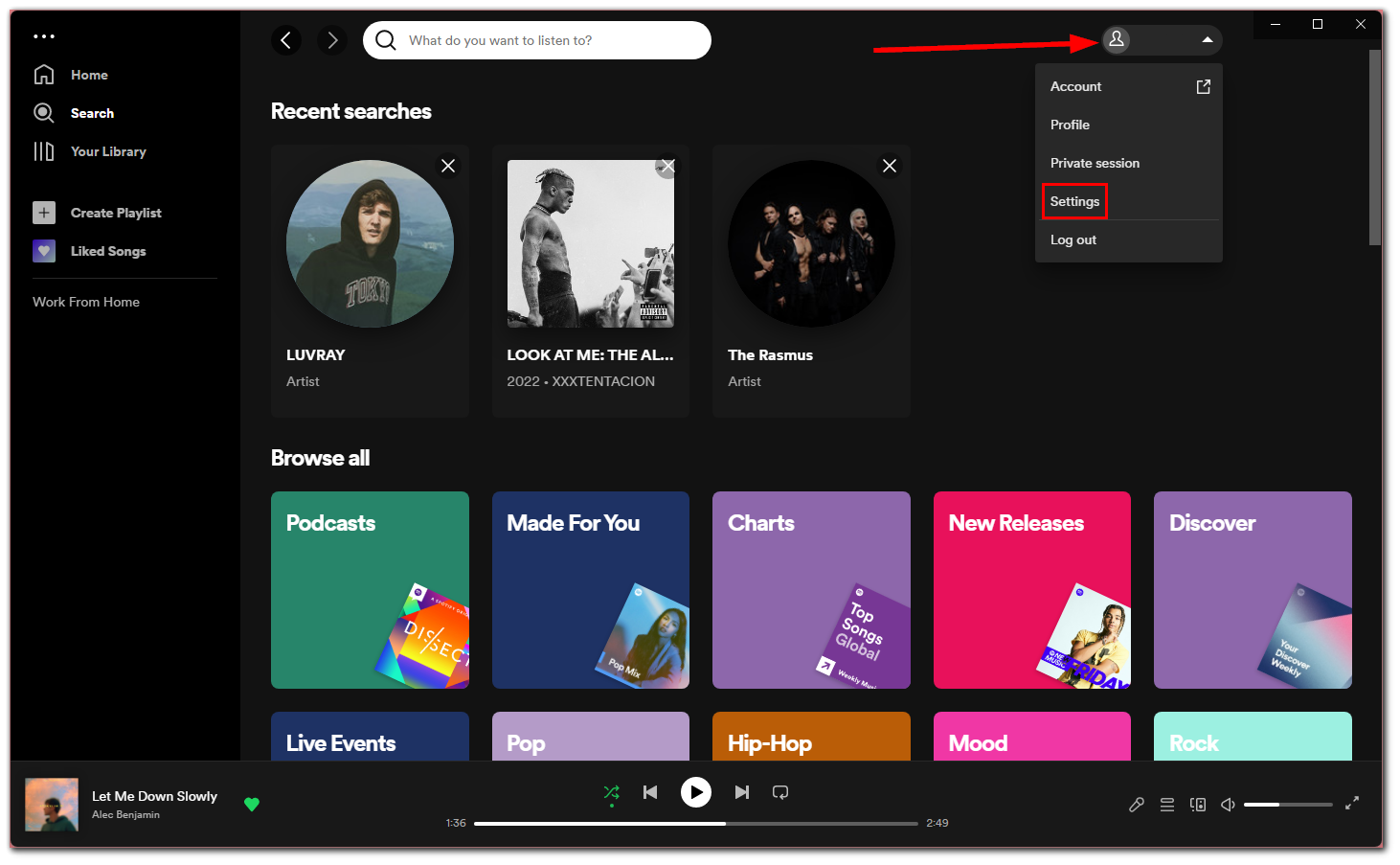 Then scroll down and click Clear cache.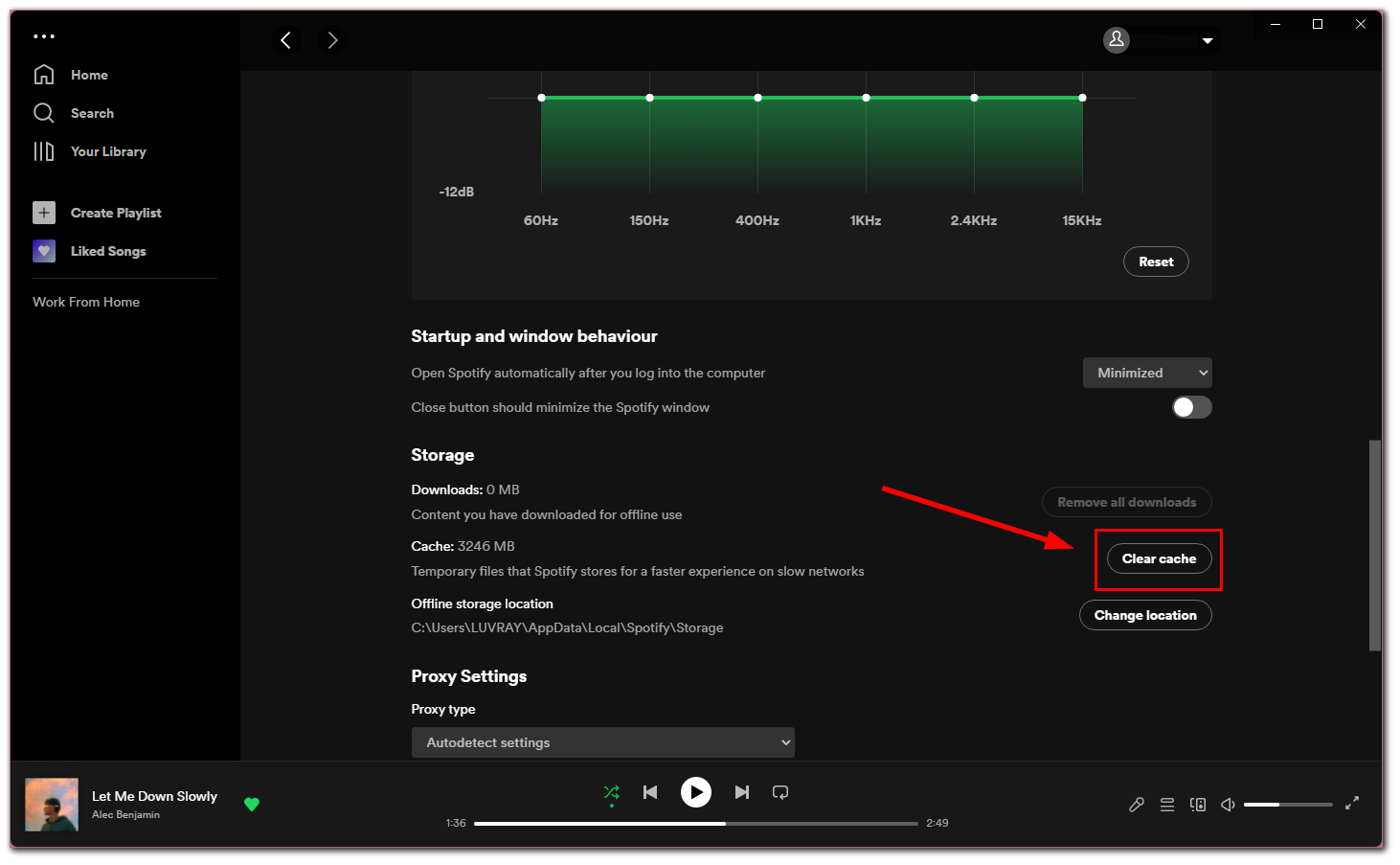 Finally, select Clear cache to confirm the action.
Previously, you had to find and delete the Spotify folder where the cache is stored. But now, the developers have also added a unique option for the PC version of the app. This is really nice.
Read Also:
Will clearing Spotify cache delete your playlists?
No. When you clear Spotify's cache, you delete temporary files, track segments, log files, and album artwork. But your saved songs and playlists remain in your profile.
After removing the Spotify cache, you will need to download data from your servers again. Moreover, deleting the Spotify cache can increase bandwidth or data usage for a while.