Modern messengers give you quite a few different possibilities. Including the ability to send messages to yourself. This is a very convenient option if you often correspond and need to quickly save important information. Many users of Discord wonder if they can also send messages to themselves in this app?
What to do to send a message to yourself in Discord
With the advent of the Internet, communication between people has reached a new level. Fifty years ago, to communicate with friends or relatives, you would have to look for a landline and call a specific number in the hope that the person you're trying to reach is at home.
In today's world, people in different parts of the world can communicate with just a couple of clicks, you can communicate with both your friends and strangers, you can even make new acquaintances online. This can be different people from forums, commenting in public forums or from special groups where you're looking for like-minded people.
Moreover, communication has gradually changed from phone calls to communication via messages online. It's convenient, fast and also free. All you need is access to the Internet. Because of this, various messengers, such as Discord, have become increasingly popular.
Discord is a messenger that is most popular with gamers. Many gaming companies have here their public channels where players can communicate with each other and put questions to developers, as well as learn the latest news.
In addition Discord provides its users a fairly convenient function of voice or video calls and text messages. In such apps, users often tell each other important information. For example, their nicknames or different invitation codes. To avoid losing such information, you should save it. To do this, the function of sending messages to yourself is perfect. That's why many users wonder how they can send messages to themselves using Discord.
Is it possible to write to yourself in Discord
Many messengers quite successfully implemented such a function as self-messaging and in a special chat room "Favorites", for example, as in Telegram. Many users like such a function, but the Discord app doesn't have such a function.
However, don't get upset in this case. There is a little trick. It lies in the fact that you can create a group in which you will be present only. There you can send various messages that only you can see. This is quite convenient and make such a group can be very quick and easy.
How to make a group with yourself using a PC
If you decide to use the opportunity to create a group for yourself for important messages and notes, you can do it with the help of a PC and your desktop app Discord, or with the help of the mobile app.
To do this, you need:
Open Discord on your computer and log in to your account.
Then select Friends in the left sidebar.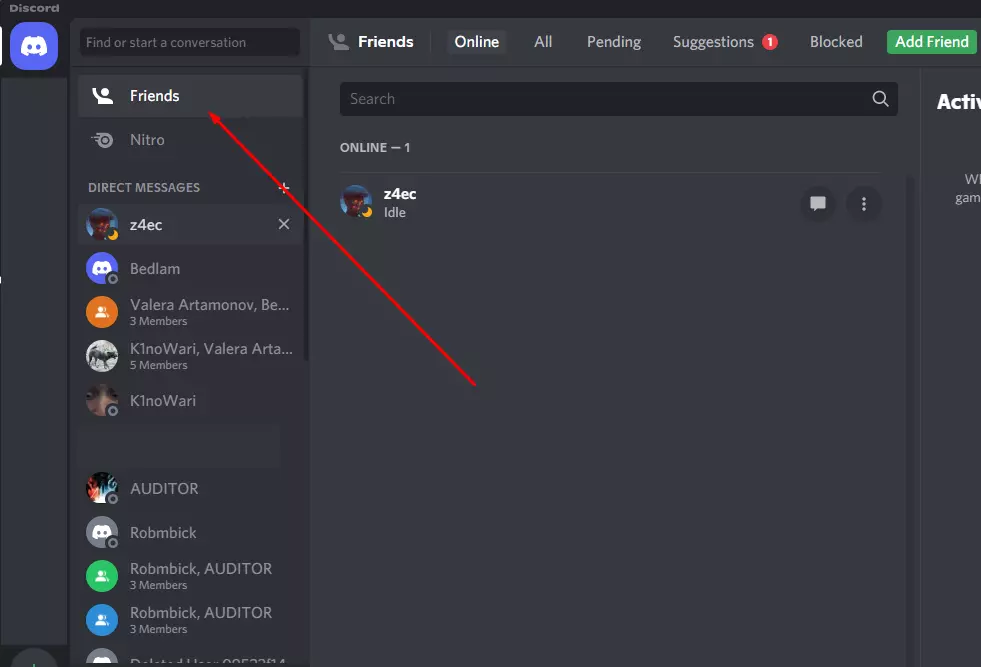 Then you'll get a list of your friends and click on + next to Direct Messages.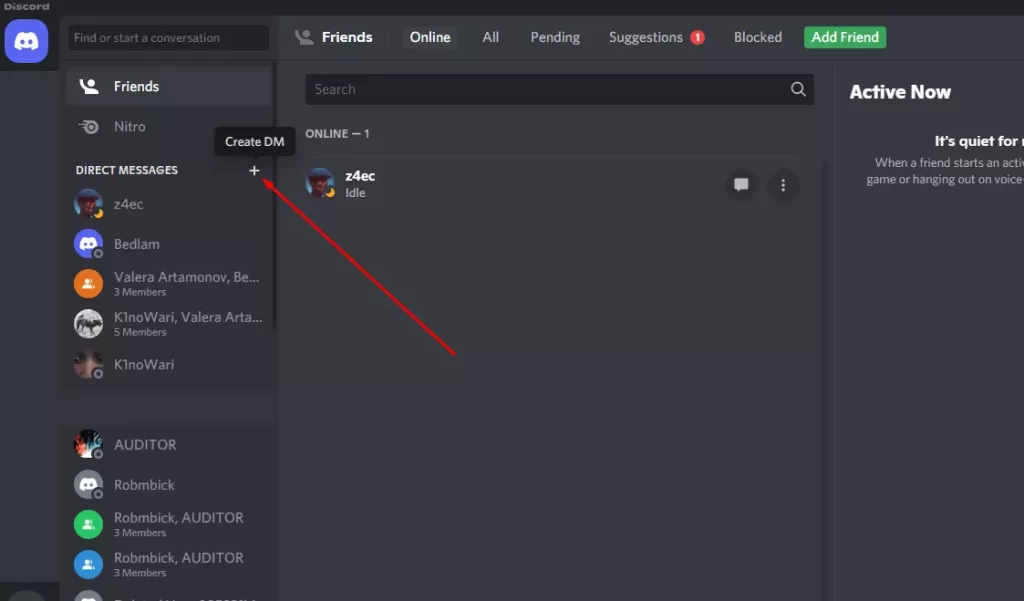 Then a list of friends you can add to the group will pop up. Don't mark any, just click on Create Group DM.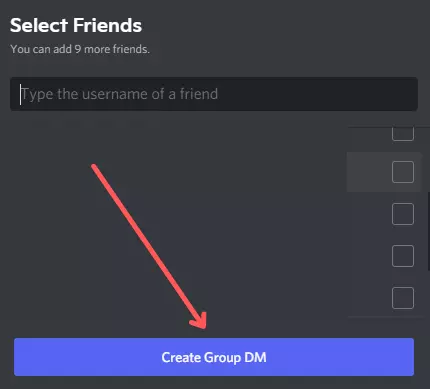 Then the group will be created.
You can write any kind of message there, including messages with attachments or formatting, such as strikethrough text. You will always be able to access this group from the Direct Messages box. As you can see it takes just a few clicks.
How to create a channel with yourself using the mobile app
If you use Discord on a mobile device, such as an Android smartphone or an iPhone, you will have to use the Discord mobile app. No matter what operating system you have, the app and its functions will be the same.
You can't create a group using the mobile app, but you can create a channel that works the same way. To do this, you need to:
Launch Discord and sign in to your account.
Then click on the button with the Discord sign on the left side of your screen.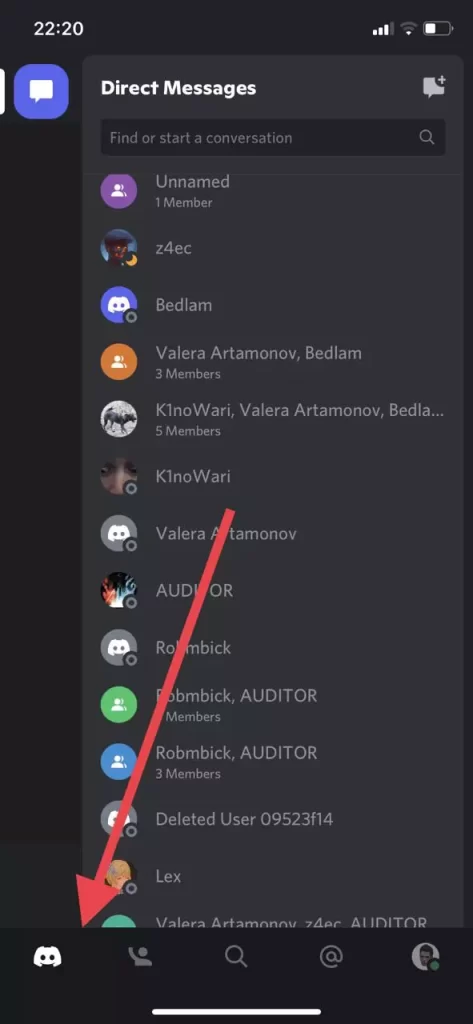 Next click on the icon with a plus sign on the left tab.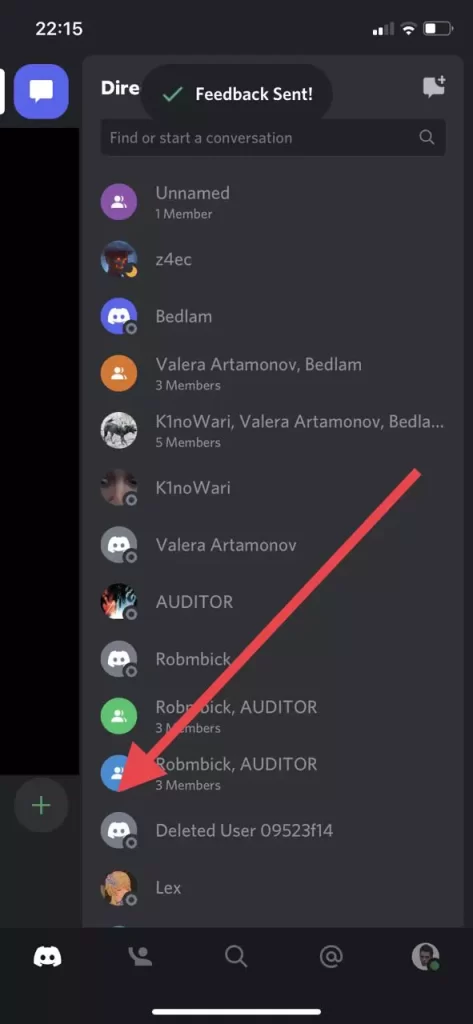 After that click Create My Own.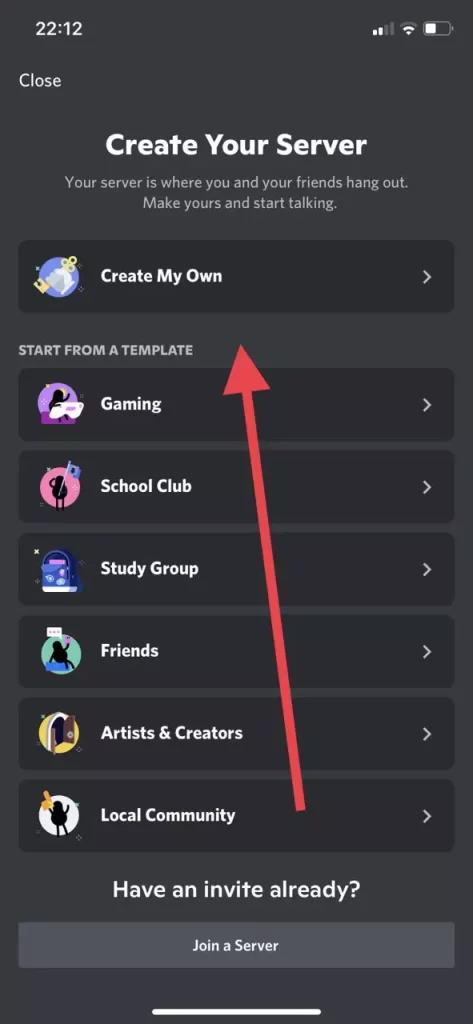 Here select For me and my friends.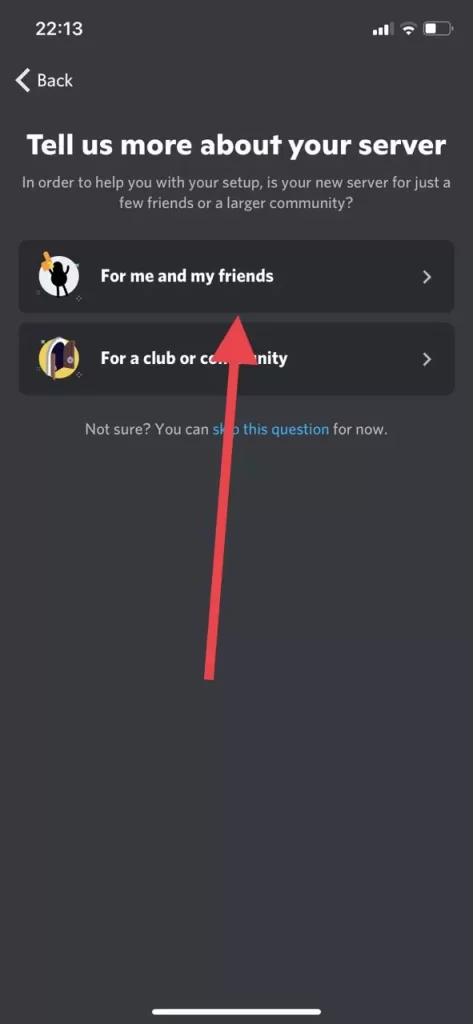 At the end just specify the name of the server and click Create Server.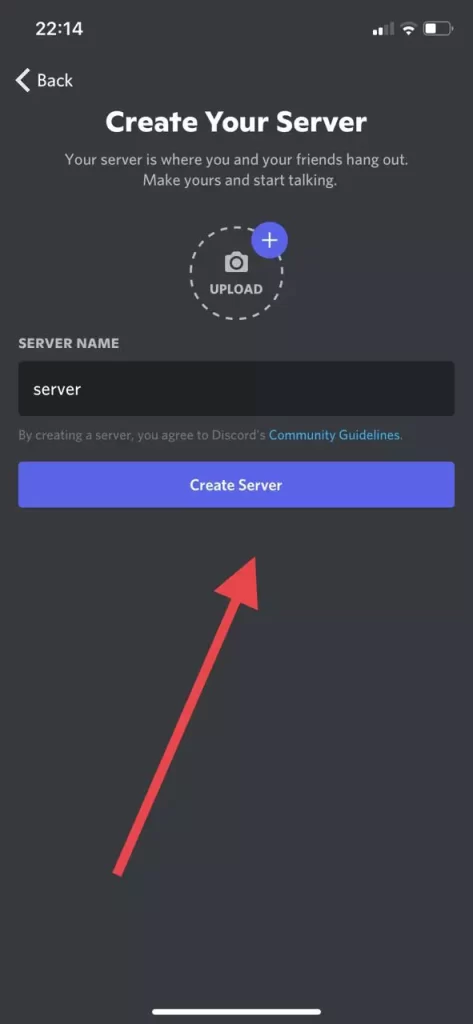 The channel will be created. It will be available in the panel with the other channels on the left side of the home page.
As you can see, this function is quick and easy to use. You can create several different groups or channels in this way and use them for different purposes. For example one to send logins and passwords, the other to the music you like, and then create another one where you will store memes.