In the new iOS 16 update, Apple has paid special attention to health features. The company made a special fitness app for iPhone and add some new features for Health. One of these improvements is the ability to add a medication calendar.
If you take any medications on a regular basis, this feature will be very handy. You can fine-tune this feature and it will remind you that you have to take your medication. You will also need to mark whether you have taken a pill or not. You can add medications to your calendar directly from the default Health app.
How to add a medication calendar to the Health app on your iPhone
Among the many updates in iOS 16, Apple also updated its Health app. Several new features have been added, such as temperature measurement, women's cycle tracking, and of course the ability to create a pill calendar. To add a new medication to your account, you need to:
In the Health app, click on the Browse button at the bottom right of the screen.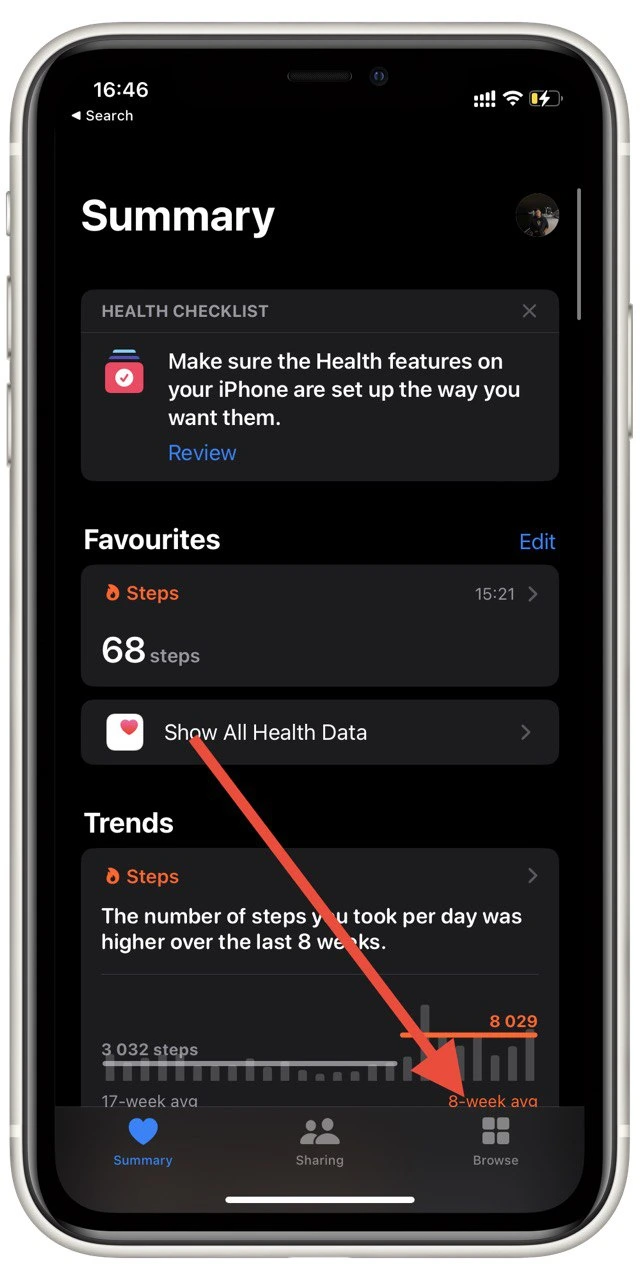 Here, select Medications.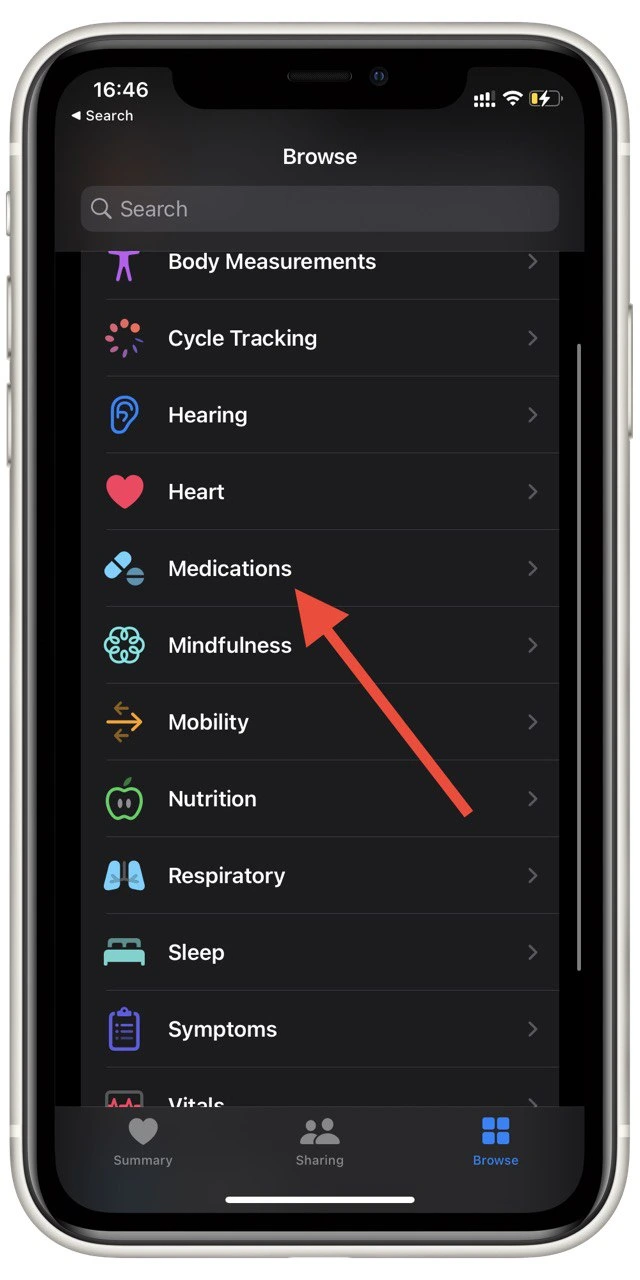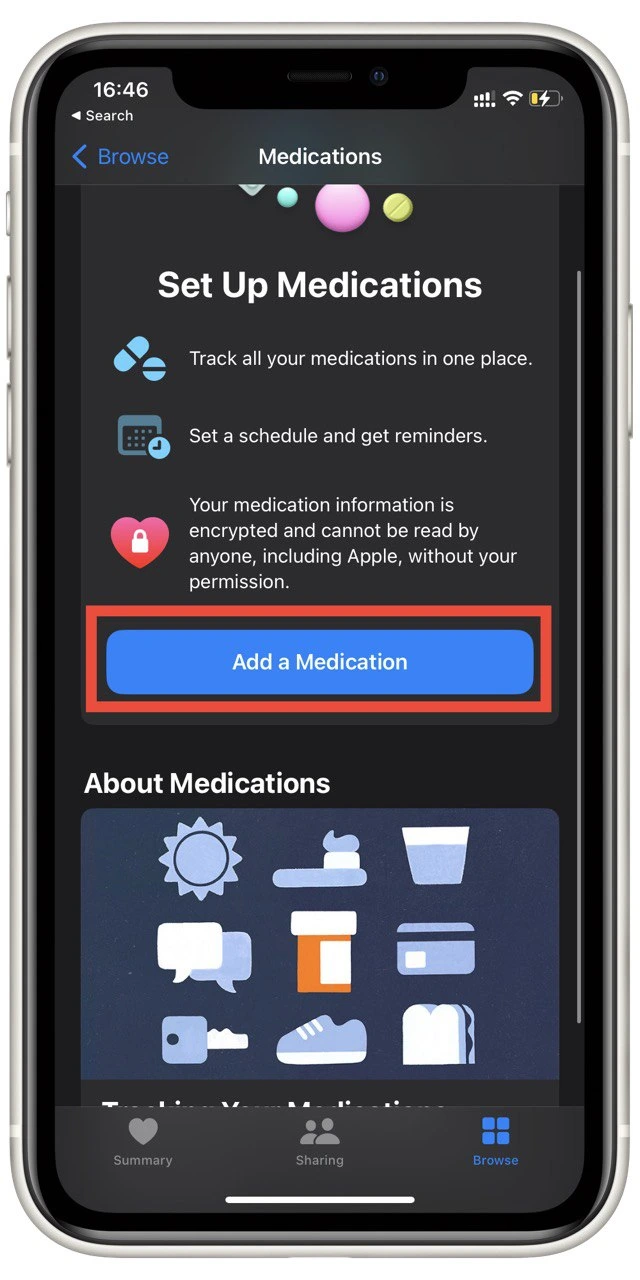 Enter the name of your medication and tap Next.
This is where you need to select your medication type. You will see a list with many options for selecting a medication form.
Next, select the dosage of your medication.
After that, specify how often you need to take it:

Choose once every how many days you need to take it, or specify specific days you need to take the medication.
Choose how many times a day you need to take your medicine.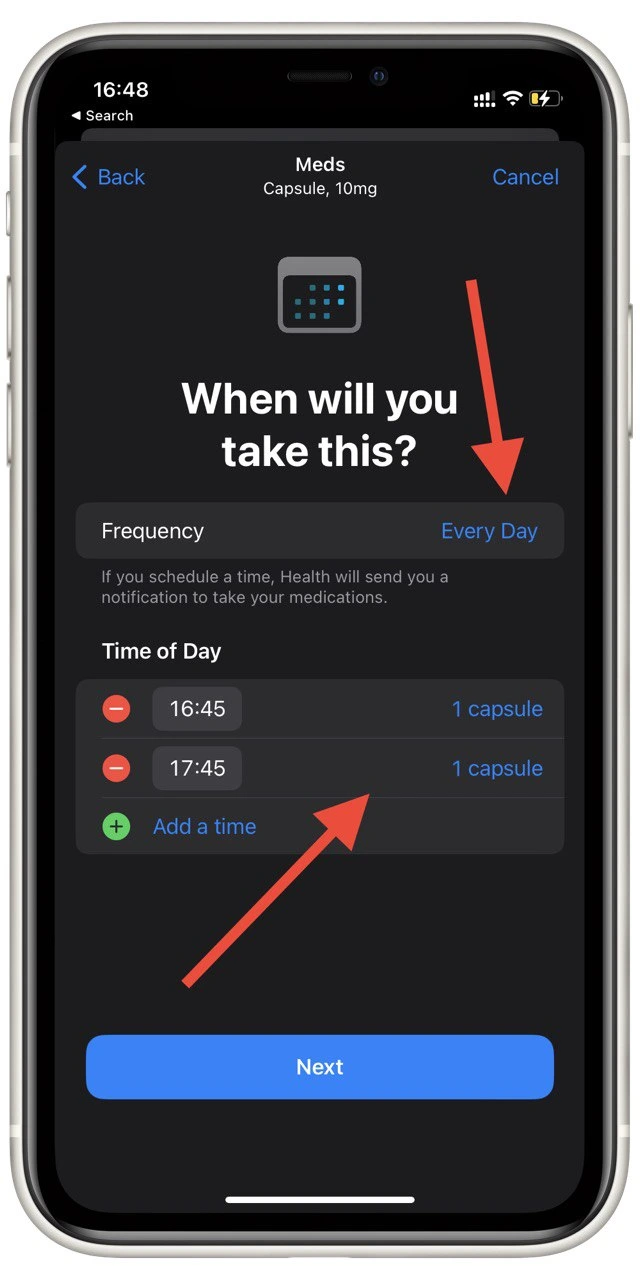 You will see a menu to select an avatar for your medication. Select the form and color as well.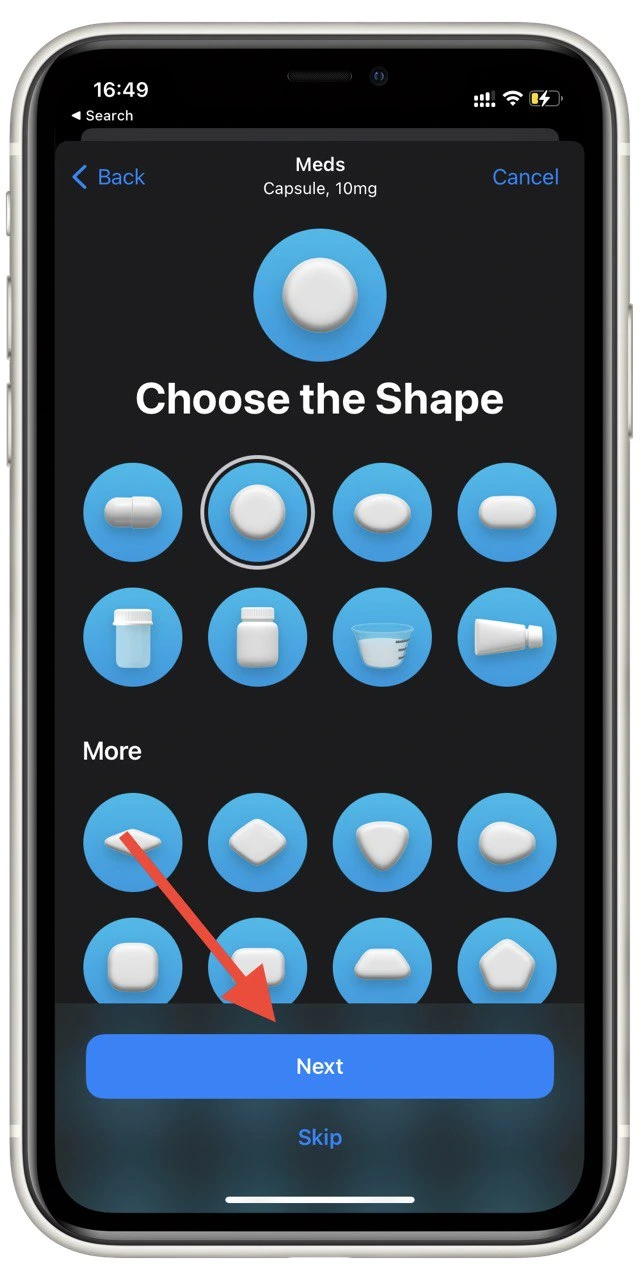 At the end, you can see all the information about your medication, including the name of the medication and the schedule you need to take it. You will also be able to add a description of your medication. Click Done to finish.
This will add the medication to Health. You will then be able to view it in the medicines tab. Here you will see your schedule and the number of medications you are taking. Also your iPhone will remind you that you have to take your medicine and after taking it, you have to check that you have already taken your medicine.
What is a Health app?
The Health app on your iPhone is the standard app for tracking your health status. You can use it to keep track of your vitals. You can enter all of your body measurements and note any changes to your well-being.
Health works best when paired with Apple Watch. The thing about Health is that it can track your condition with Apple Watch. At a recent Apple presentation, the company unveiled the new Apple Watch models and a whole bunch of features that will appear in the new models.
For example, your Apple Watch can now track your body temperature, women's period, blood pressure, and even the oxygen saturation in your blood. All of this data will be displayed in the health app. It can also work with other smart devices or fitness trackers.
Read Also:
How to add reminders to your iPhone or iPad calendar
If you don't like the Health app, you can use a simple calendar on your iPhone. Here you can create a reminder and set it to be repeated every day to remind you to take your pills, and you can use this function for any other reminder.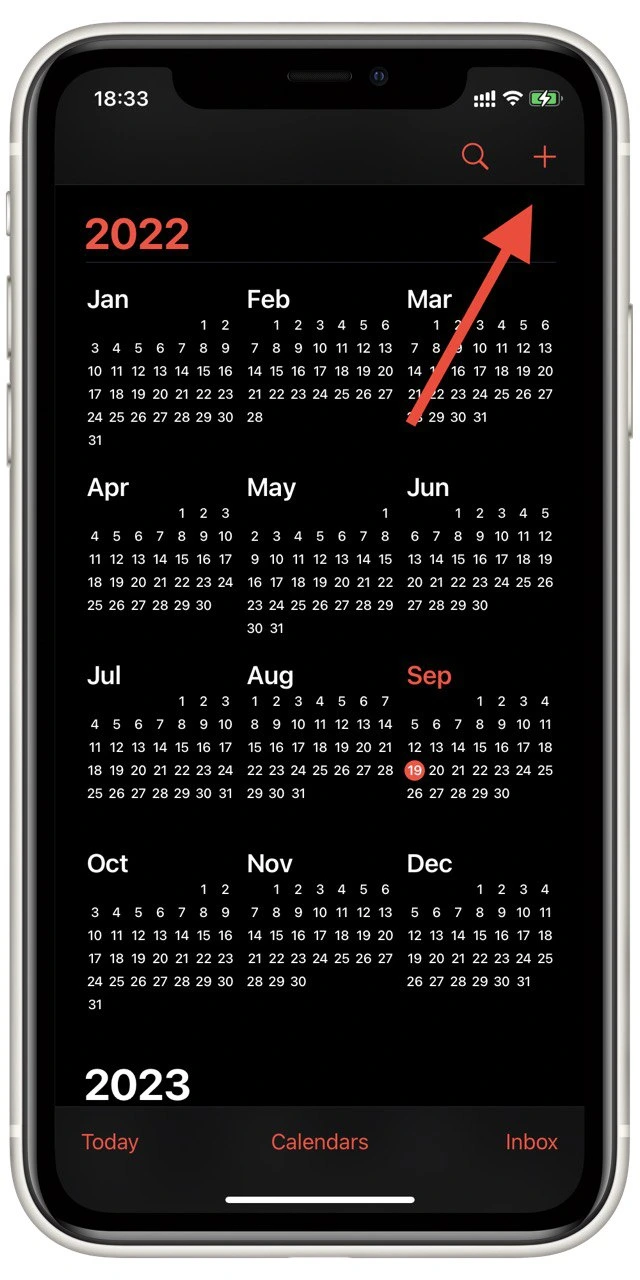 To create a reminder you just need to click on the "+" at the top right of the Calendar home screen. Next, you will need to mark the days that you want the reminder to go off, and you will need to set the Repeat option. Don't forget to write in the description or name of the drug and how much you need to take. At the end, just click Add.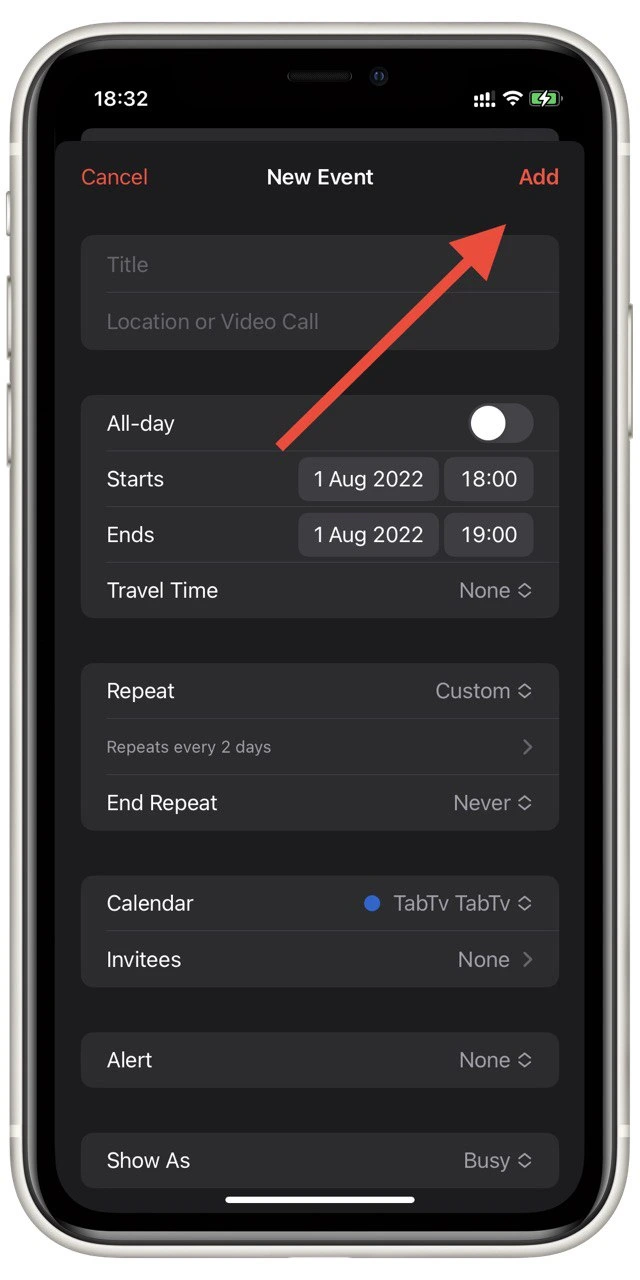 To delete this reminder you need to go to his page using one of the days when it will be active and then just delete it. You can also use the Reminder app for this purpose. As I said this tutorial is good for any action you need to repeat from time to time, and the notification settings are flexible enough to allow you to use them in almost any situation.