Some of iMessage's features may not be quite obvious to you. For example, users often see a green Join button in group chats and don't understand what it's for. It's quite simple because you need it to join a group call.
However, you may also catch a bug when there is no group call, but the button is displayed in the chat. In that case, there are a few fixes you can make to "repair " it.
What does the Join button mean?
As I described above, the green Join button allows you to join a group call. It doesn't matter if it's a video or audio call. It only appears when someone starts the call. Also, once the call is over, any "green join buttons" should become inactive and turn into regularly sent messages.
However, sometimes there are problems with the Join button. For example, sometimes, the join button may appear by mistake, or it may not disappear even after the group call has ended. In this case, a few simple fixes will fix it.
To join a call, all you need to do is press Join. Then you can turn on the camera and microphone or be a "listener." If you want to leave the group call, press the red button to hang up.
How to create a group in iMessage
You will need to start a group chat to create a group call. You can do this directly in the iMessage application; the only condition is that you must know the numbers of all participants, or they must be in your contact list. To start a group chat, you need:
On the iMessage home page, click on the new message icon. It is located in the upper left corner and looks like a pen in the background of a square.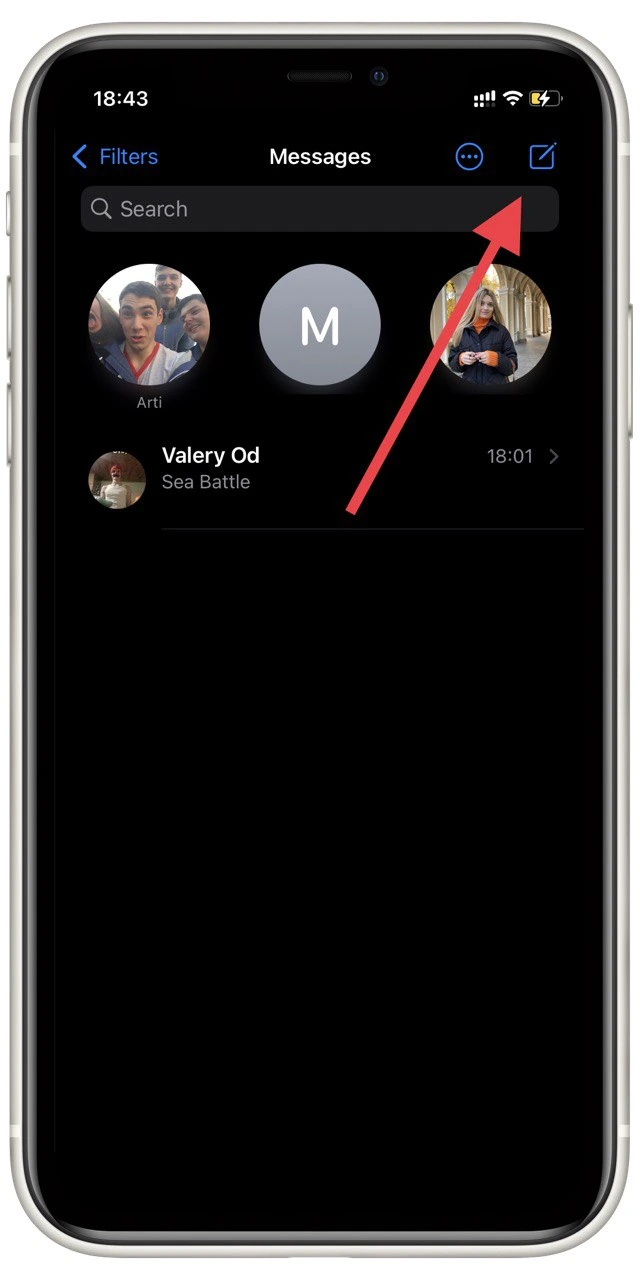 After that, in the "To" field, enter all the contacts you are interested in.
Then write the first message and send it.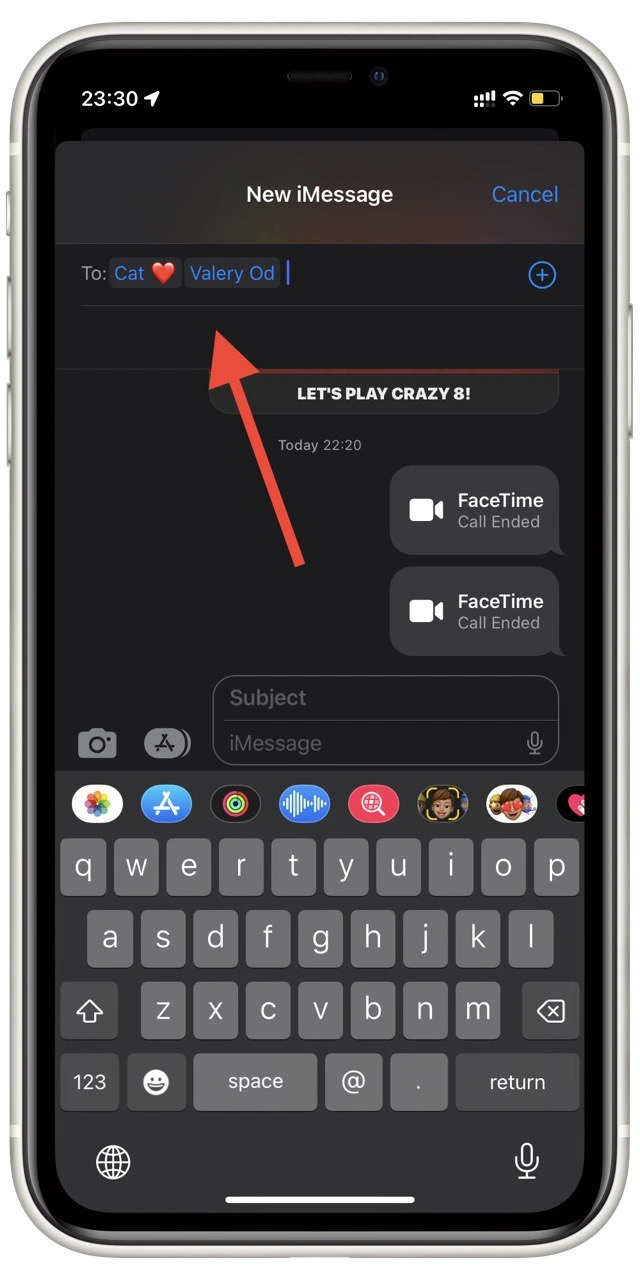 Done; you have created your group chat. After that, other players can invite participants there as well, and you can all chat together or start group calls. If you want to address a specific member, you can always mark him or her.
How to start a group call in iMessage
Once you have already created a group, you can start a group audio or video call in it. You can do this as often as you like, with no restrictions. You just need to click on the video camera icon in the upper left corner to do this. In the drop-down menu, select FaceTime audio or FaceTime video.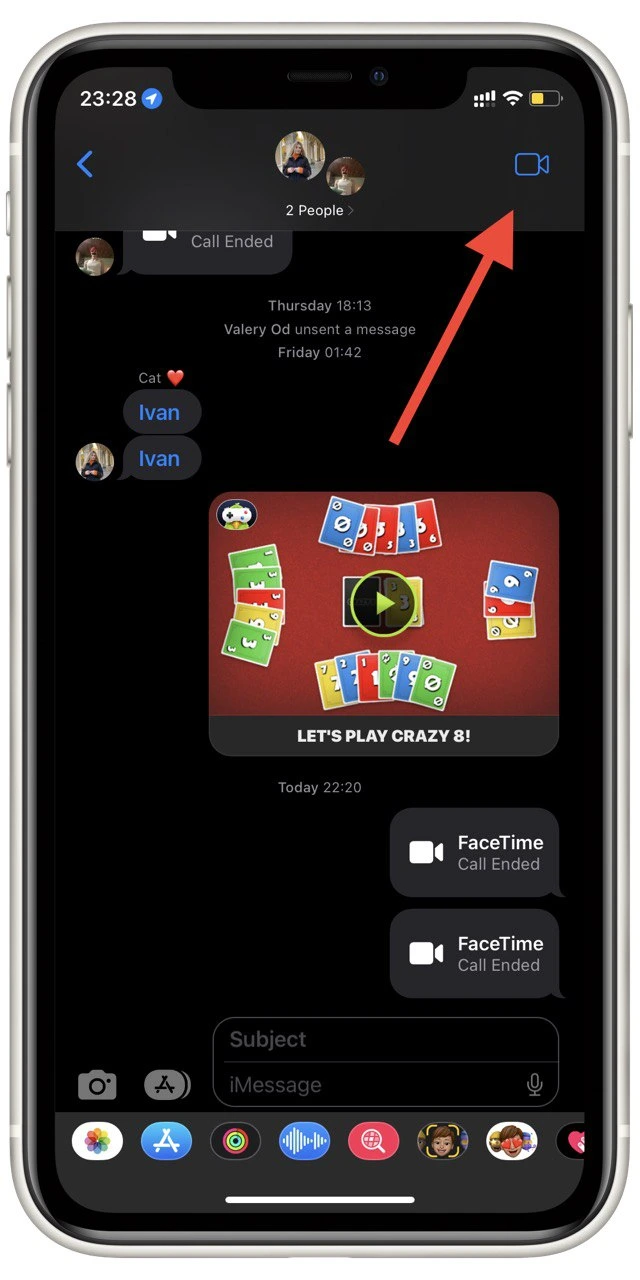 I think you have already guessed that for this feature to work, you can create a group call. All group members must have an active FaceTime and an Internet connection. Otherwise, they won't be able to join that group call. In addition, all group members must have iPhones and active iMessage accounts.
It will last as long as at least one group member is in it. As soon as the last person leaves the group call, it will automatically end. All group members will then see a "Call Ended" notification. Just click on the circle button with the cross to leave the call.
Read also:
How to deal with the join button bug in iMessage
Also, sometimes you may encounter such a problem as a bug with the Join button. There is no group call, but you may see a green Join button in the upper left corner. In this case, there are several solutions you can take to fix this Bug.
First of all, try to restart the iMessage app. This usually helps in solving many conflicts within the service.
The next thing you should do is restart your device. This will help if the problem is not within the app but due to a conflict with a third-party service.
Also, try to update the system on your device. You can do this in Settings>General>Software Update.
Another way that can be used and which should work is to disable iMessage. To do this in Settings, go to iMessage and turn off the switch.
Using these simple tips, you can probably fix the Join button. Most often, these bugs occur just because of an outdated system. So I would advise you to update your iPhone regularly to avoid such bugs and not encounter them.