To get a group chat member's attention in iMessage, you can tag. It works so that the person will get a notification about it after being mentioned. This feature works even if the person has disabled group chat notifications. However, a notification will pop on the screen after someone has tagged him or her.
This function works just like in other social media and messengers. It draws the selected person's attention to your specific message, and the opposite is true when someone mentions you.
What to do to tag someone in the iMessage group?
You can follow one of two ways to whip someone's contacts. In iMessage, as in other social networks or messengers, you can tag a contact using the '@' symbol. However, at the same time, you can only specify the contact's name. For a contact to receive a notification in a chat, you need to follow these steps:
The first step to tagging a person in iMessage is to open the desired group chat.
After that, click on the text field and enter the contact's name.
Then you need to click on the displayed contact below.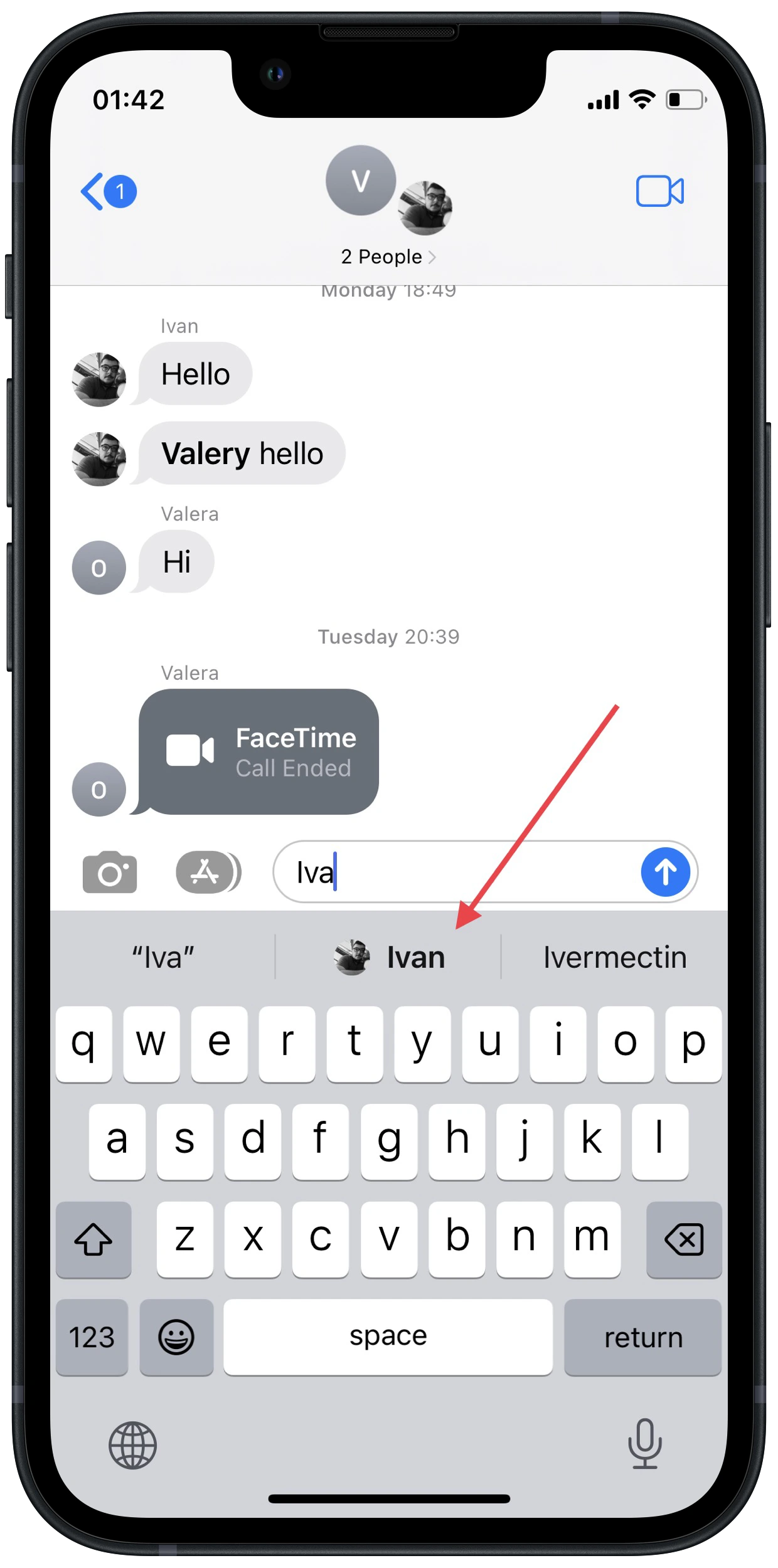 Next, send it like a standard text message.
These actions don't mean that every time you write the name of your contact, that person will receive a notification. You can adjust this on your own. For there to be no notification after you write a contact's name, you need to press the space and not select the suggested options.
Read also:
What to do to enable notifications on iMessage mentions?
It can be difficult to keep the chat going if you have a few group chats in Messages or a chat that involves a large group of people. Mentions will make such communication easier.
In case you don't have this option set up in your settings, you won't be able to see the notification. Thus, it saves you from re-checking the chat for messages that concern you. To enable notifications on iMessage mentions, you need:
The first step is to open the settings on your iPhone.
After that, scroll through and select the Messages section.
Next, under Mentions, drag the slider to Notify Me. It would help if you had this section to appear green.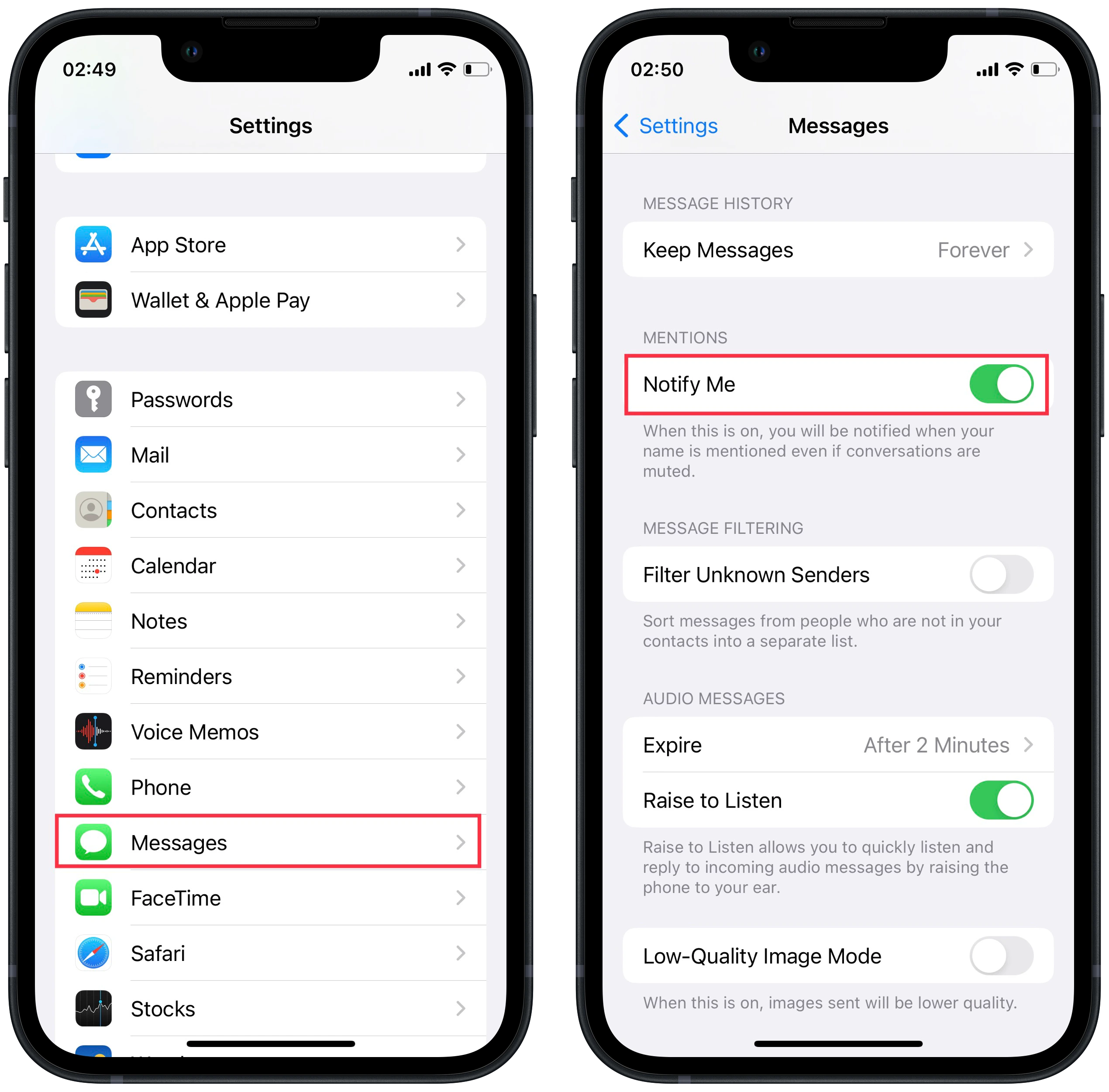 In the description below this setting, you may notice that you will receive alerts even if the sound for that chat is muted. This allows you to hide signs for a group chat but still, receive notifications when you need to respond.
What to do to mute the iMessage group?
Because there is a feature to tag your contacts, you can disable notifications. Usually, this happens if the chat isn't essential, but there are a lot of different messages that are very distracting. Also, if you have a lot of chats, this is just a necessity. To disable chat notifications, you need to follow these steps:
The first step to muting the iMessage group is to open the desired chat room.
After that, click on the name at the top center.
Then you will open a new window; you must drag the slider in the Hide Alert section. The button of this item must be green.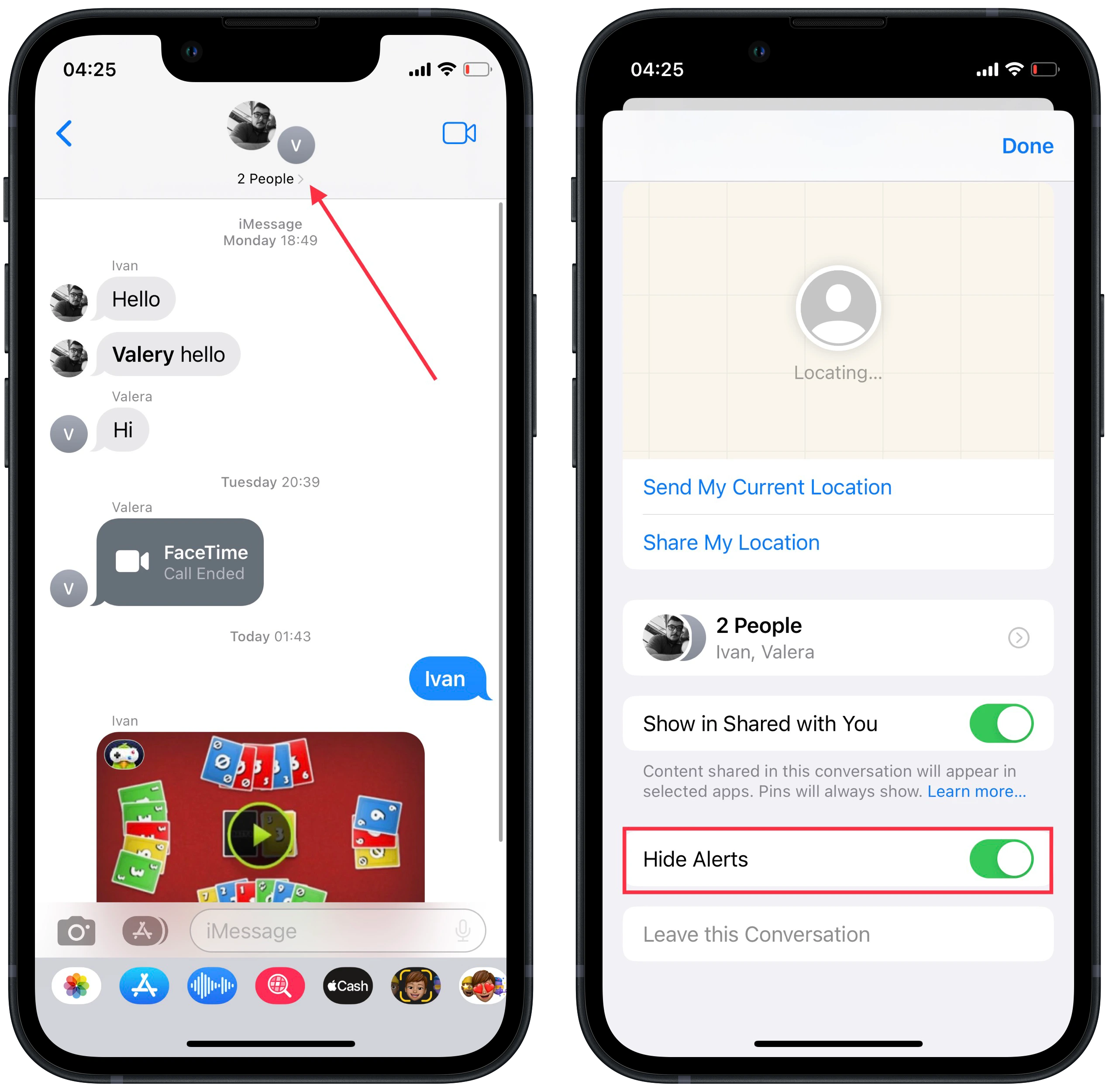 After these steps, you won't receive a notification on your locked screen or hear a notification sound after each incoming text message. However, this doesn't mean that you will lose chat access. You can open the Messages app and click on chat to scroll through your messages. At the same time, if any chat participant will address you specifically, you can be tagged so that you can see the message precisely.