Modern messengers have a relatively wide range of functionality. One of the most popular messengers for iPhone users is iMessage. Messenger games are one of the features thatwas presented for a long time in iMessage, but not everyone knows about.
iMessage allows you to play games with your friends directly from your messenger. They are turn-based games, where you make your move and then wait for your opponent to make a move. It can be fun and addictive, especially if you're a gambler. To send an invitation to the game you only need to download a unique app that adds this feature to iMessage.
What you need to do to play a game in iMessage
As I described above, you only need to download a certain app to play the game. You can find it simply in the App Store, or you can use a special button in the iMessage itself. I would recommend the second way because it is faster. To do this:
Go to the dialogue with your friend.
Near the text box, click on the button with the App Store logo.
You will see a toolbar in front of you. Here again, find the App Store logo.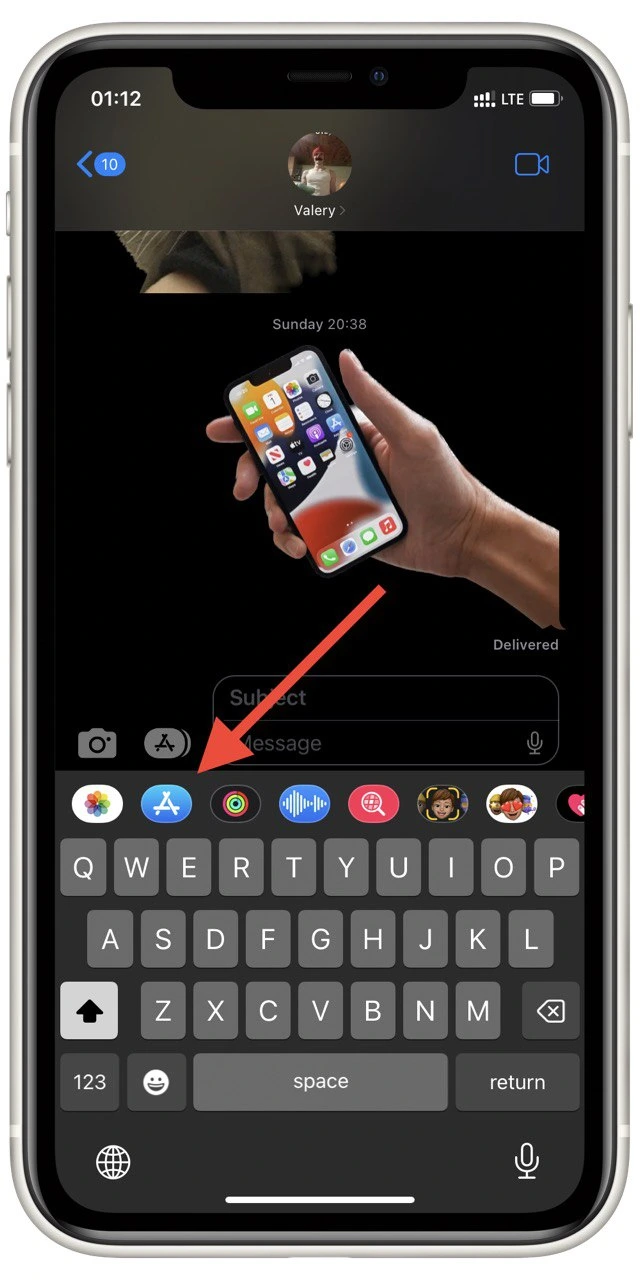 In the pop-up menu, scroll to the Play Games on the iMessage tab. Here, download and install any game you like.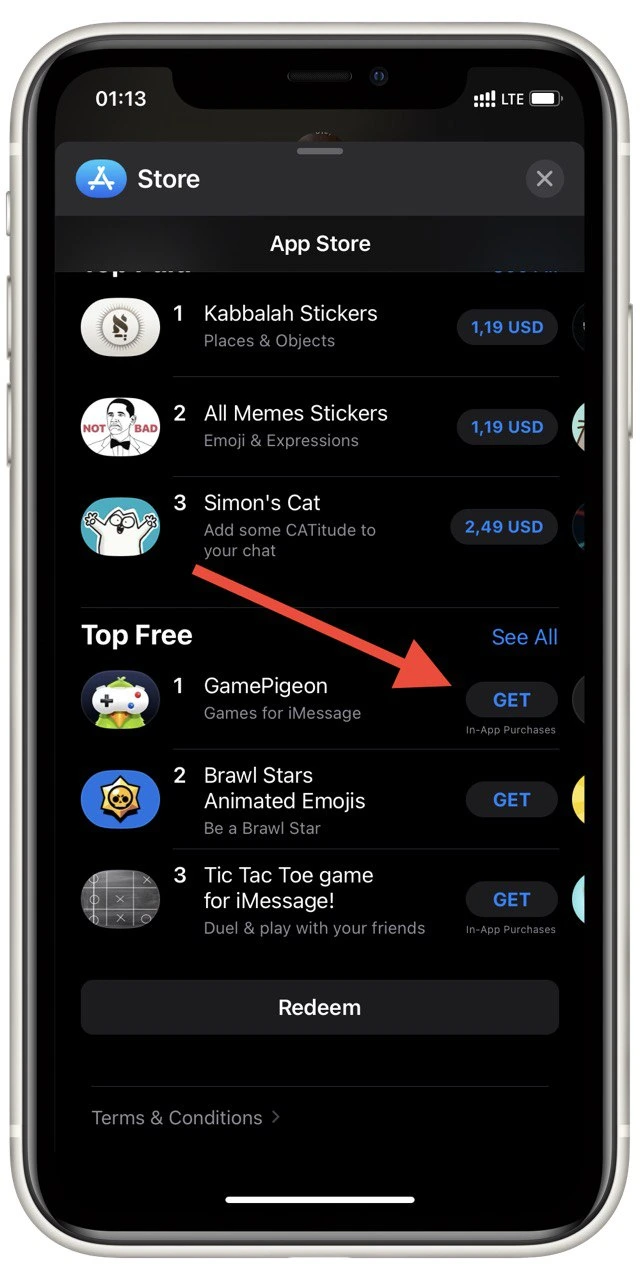 After that, the game will appear in the toolbar.
It's pretty easy to do, but note that the game will not appear on your home screen. It can only be accessed through iMessage. You'll be able to see it in iMessage itself or on its page in the App Store.
How playing games with your friend in iMessage works
Before you send an invitation to the game, you should understand what way they work on. First of all, as I described, most of the games here are turn-based. This means that you will make your move and wait for your opponent to respond.
Your move will send as a standard message. You cannot unsend or edit game messages like text messages. As soon as your opponent receives your move, he can start making his own. There is no time limit, so if you're busy, you can delay your next move by a couple of hours or even days.
The only condition that you both have to meet is to download the game app. When you send an invitation to your friend, iMessage will automatically prompt you to download the necessary application. After that, you can compete for eternity.
What games are available in iMessage?
So far, the list of games in iMessage is not very big. You can download some games separately, such as Puzzles, Words, or Tic Tac Toe. I would recommend downloading a collection of games called GamePigeon. It includes games like:
Sea Battle
Basketball
Archery
Word Games
Darts
Cup Pong
Mini Golf
Knockout
Crazy 8
Four in Row
Paintball
Shuffleboard
Tanks
Filler
Checkers
Chess
Mancala
Dots & Boxes
Reversi
9 Ball
20 Questions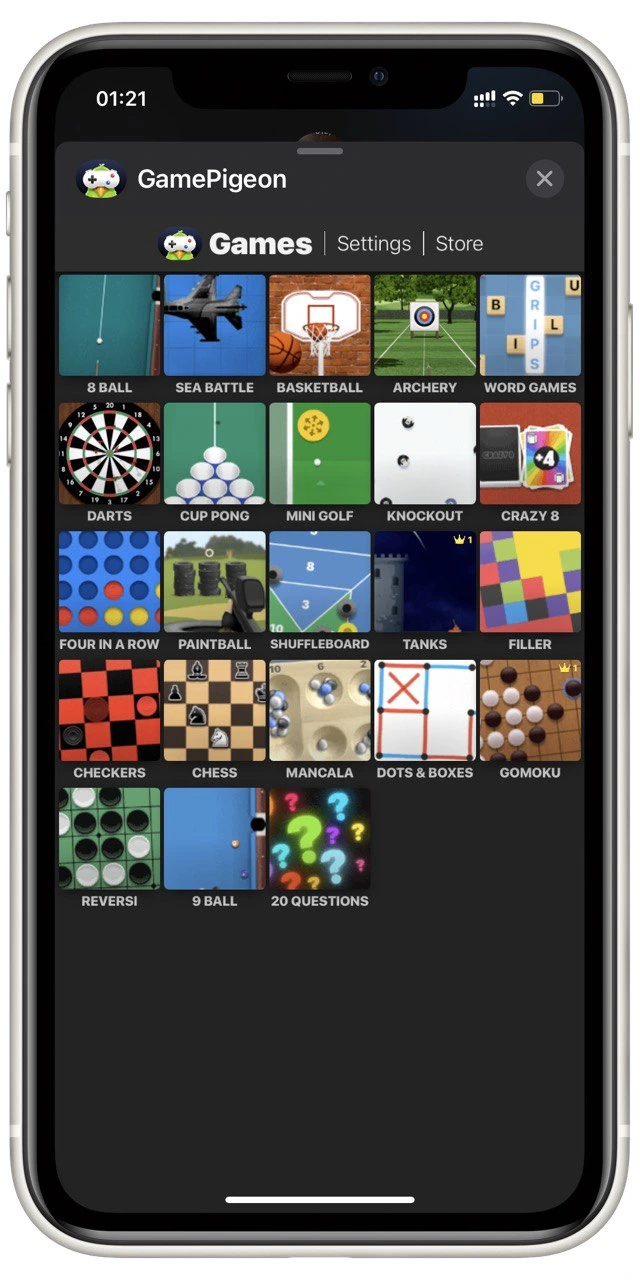 Note that some of these games are for group chat. For example, the game Crazy 8 supports a game for 3-8 players. Others are only available for 2-person competitions. From my experience, I can tell you that you can hang in these mini-games for hours.
Read also:
How to delete the game from iMessage
As I described above, the game will not be available on the home screen. To see it, you have to go into the dialog box iMessage. If you decide to delete the game, you will also have to use eMessage:
Go to any dialog box and open the toolbar.
Swipe the toolbar to the leftmost corner.
Click on the More button. It is marked with three dots.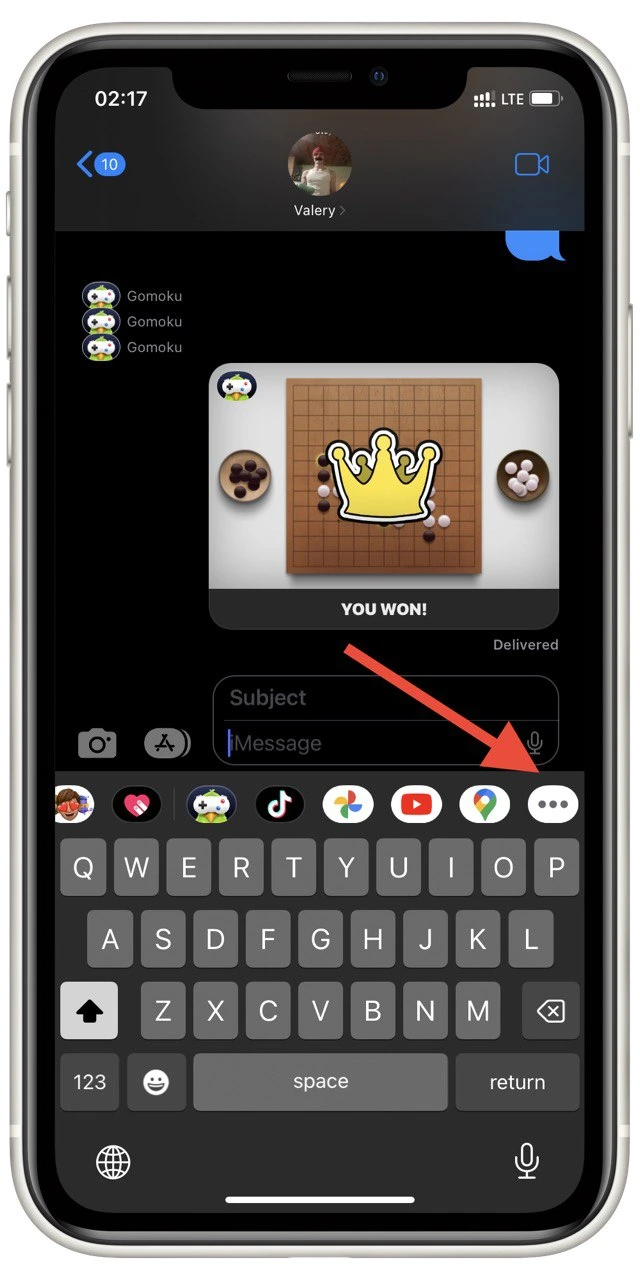 You will see a list of all installed add-ons for iMessage. Find your game and swipe to the left.
In the end, click Delete.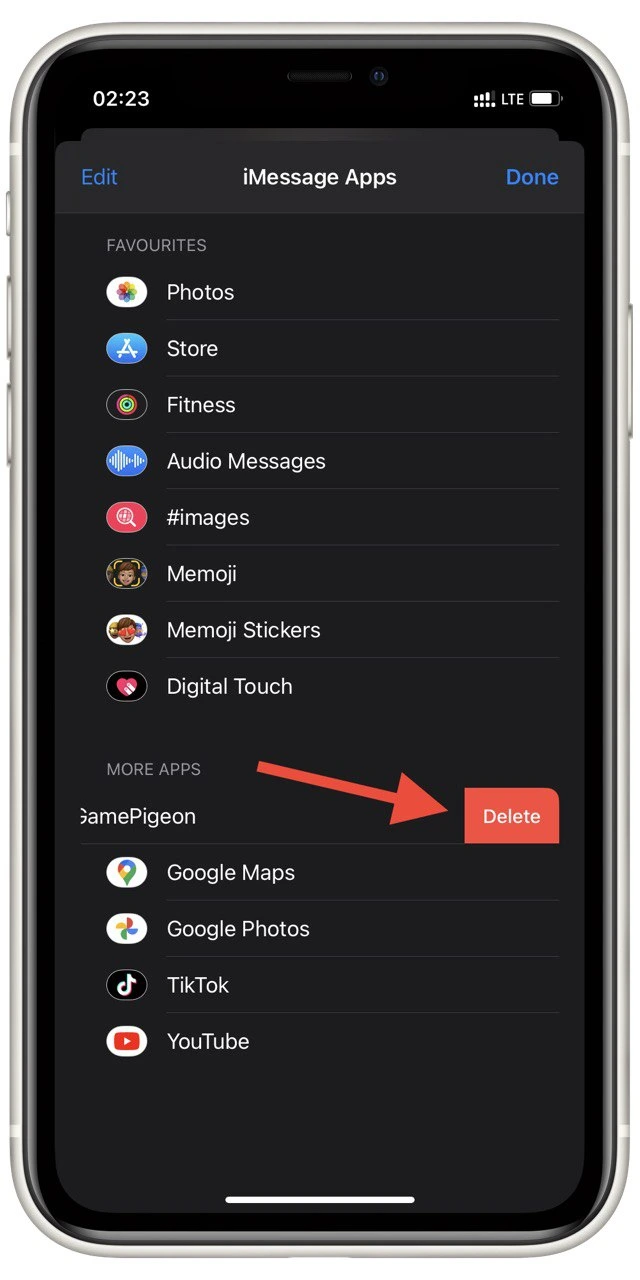 This will altogether remove the game from your iPhone. However, your games and their results will remain in the message history. If you get a new challenge, all you have to do to get back into the game is download the add-on again.