Collab on Instagram is a popular feature that creates collaboration opportunities with brands and bloggers. Along with this, it's simply an opportunity to make a collaborative post with a friend or family member. It works so that one user publishes a post. This post is then displayed in two accounts at once.
Avatars and nicknames of authors are displayed together in such a post. Also, this co-authored post has standard statistics and the number of likes, comments, and views. You can invite a collaborator or accept an invitation to share a post while creating it.
What to do to invite collaborator?
Anyone can make a joint post with any type of account. You can also not follow each other. However, you need to have the other user's settings to allow tagging their account. You can choose any publishing format, video, carousel, or Reels. To invite collaborator you need:
The first step is to click on the + icon to post.
Next, click on the Tag people button.
Then you need to click on Invite Collaborator.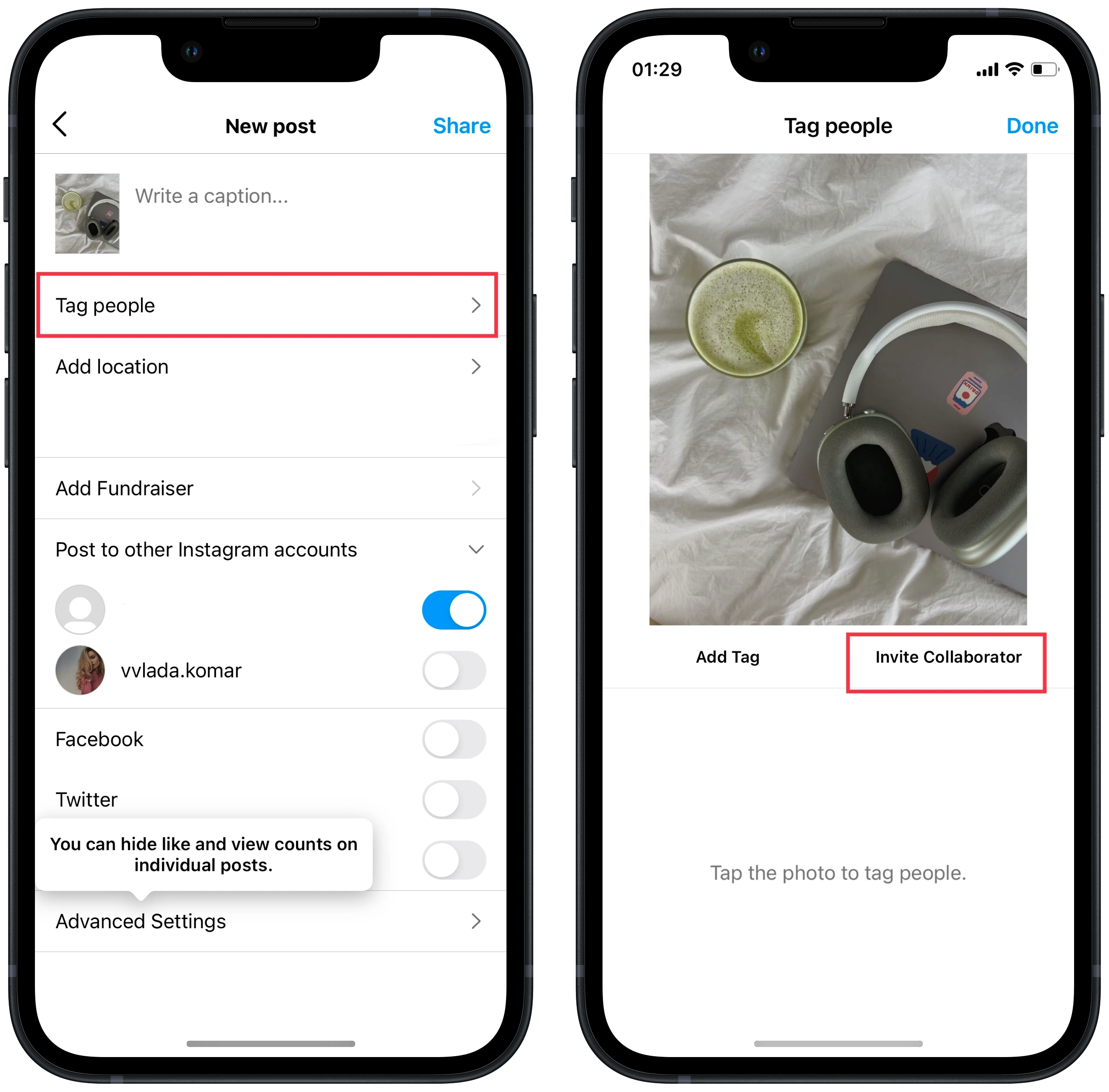 After that, search for the account you want and click Done.
After these steps, the other user will receive a notification – an invitation in Direct. After that, the other user must agree, and only then the post will be published. In other cases, if another user refuses the post will be active but without a tag.
Read also:
What to do to accept an invitation to share a post?
After someone tags you as a collaborator, you'll get a notification. To publish such a post, you need to click on it and accept it. If you have swiped that notification, you need to follow these steps:
The first step is for you to open your Direct and click on chat.
The chat will display the post you need to click on View request.
After that you can open the full post, click on Review and then on Accept.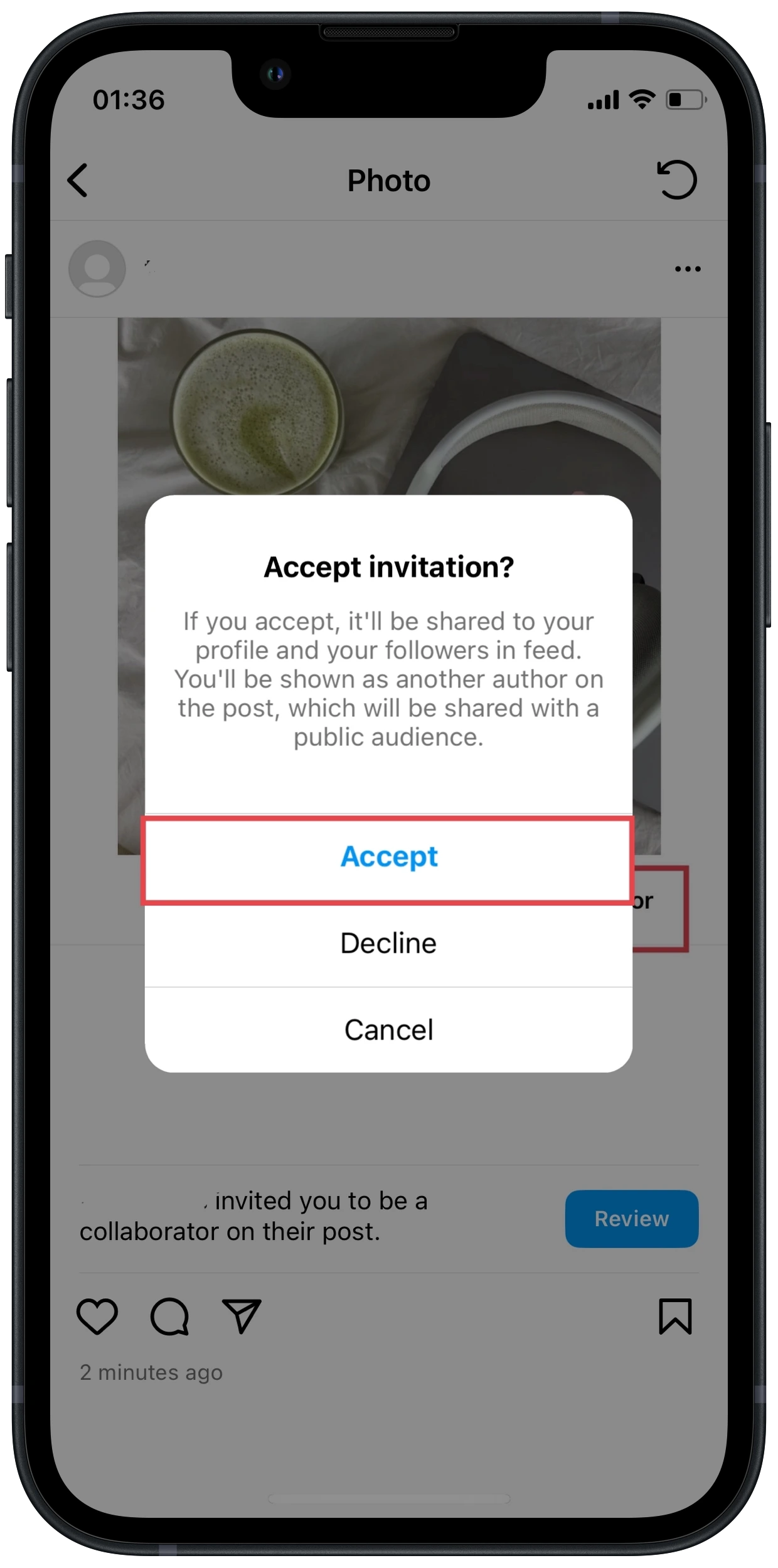 If you accept this request, the post will then automatically be published. In the other case, your account won't be marked in the collaboration post if you didn't get the request. So no notification will be given about it.
If for some reason you've decided not to publish a collaborative post on your page, but you want to somehow interact, you can share the post in the Story. Also, if necessary, create Instagram highlights to anchor the post for a long time.
What are the disadvantages of making shared posts on Instagram?
Although collab on Instagram is a popular feature, it has its disadvantages. One disadvantage for many people is that a shared post can stand out from the general feed. If a blogger edits their photos in the same style this can be a problem. Given that the trend on Instagram is natural, this shouldn't be a problem.
The second significant disadvantage for the blogger is the lack of editing and management. Since only the user who published the post can manage it. Similarly, if the author deletes the post, it also becomes inaccessible to the co-author. Thus, it creates some inconvenience in the management of the feed.
This disadvantage can be attributed to joint statistics. It works so that the shared post shows shared stats. Thus it's impossible to track the number of likes, comments, and other activities each author has received.
What to do to limit the ability to tag you on Instagram?
Users with a large audience of subscribers should sometimes limit the ability to tag in posts. Since many people use this feature and send requests to make a shared post. Often it's some kind of advertising. In order to prevent Direct from being cluttered with such requests, access can be limited. To do this you need to:
The first step is to open your Instagram page and click on the three dots in the upper right corner.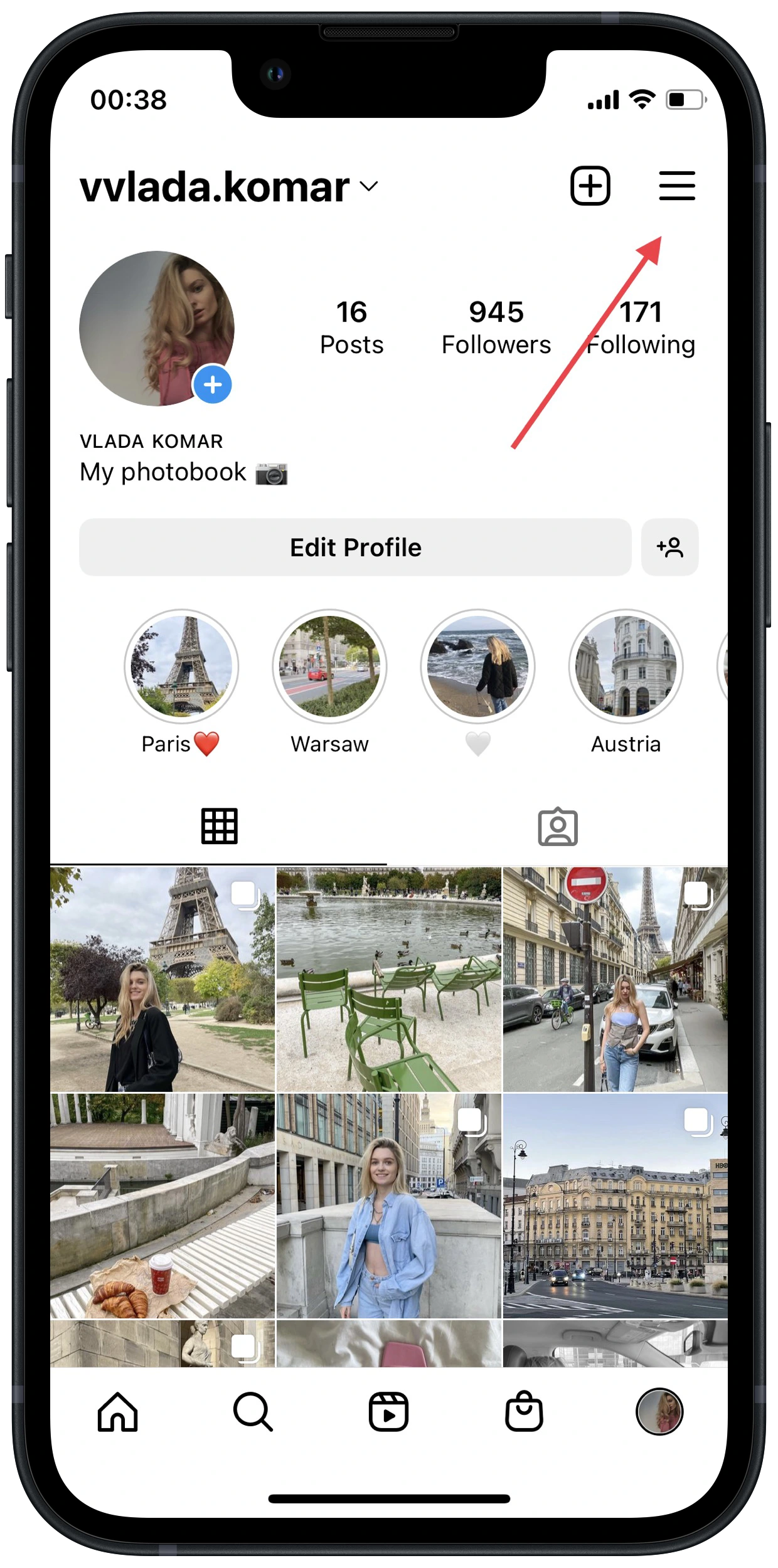 After that, go to Settings and select Privacy.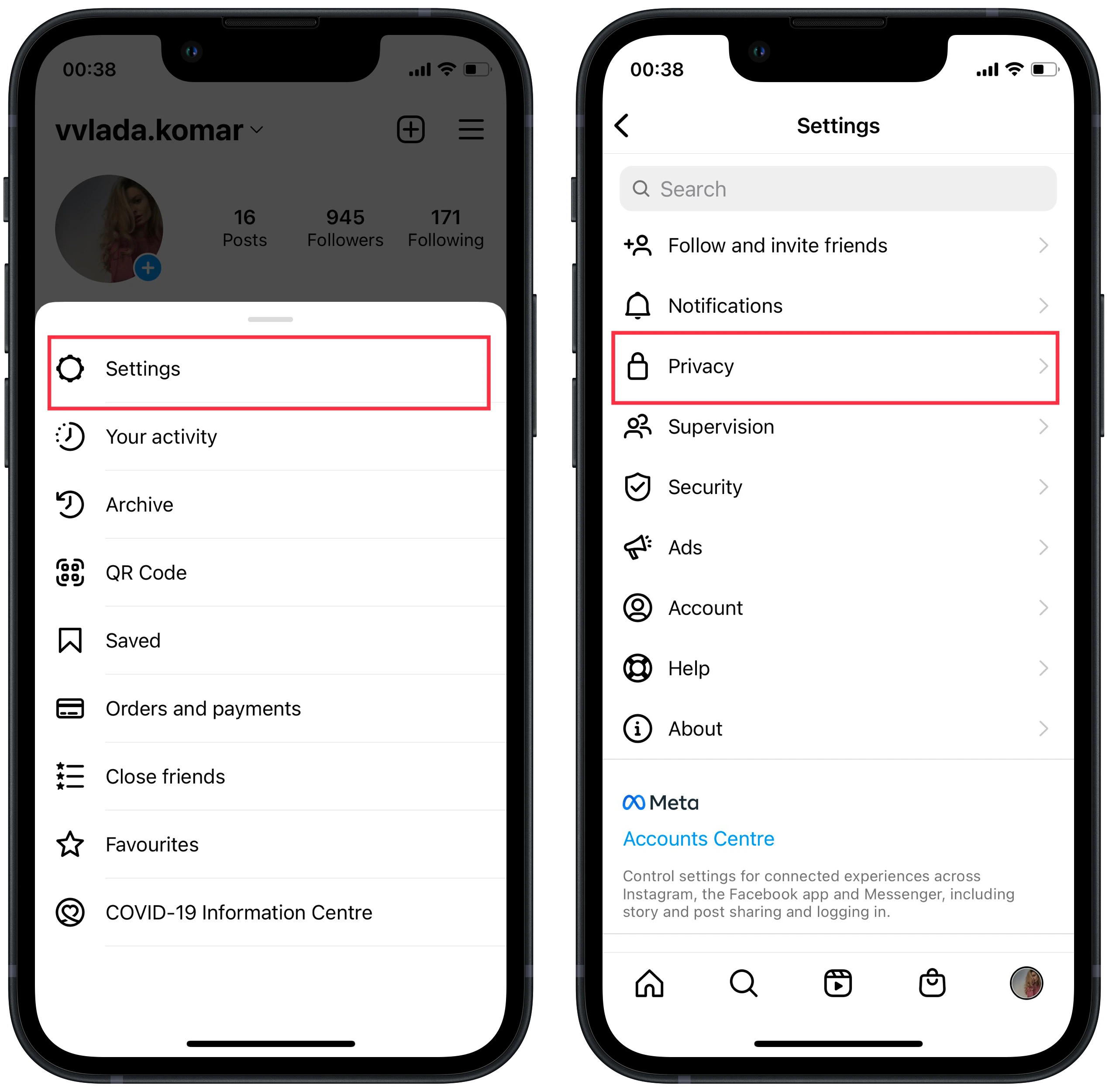 The next step is to click on post.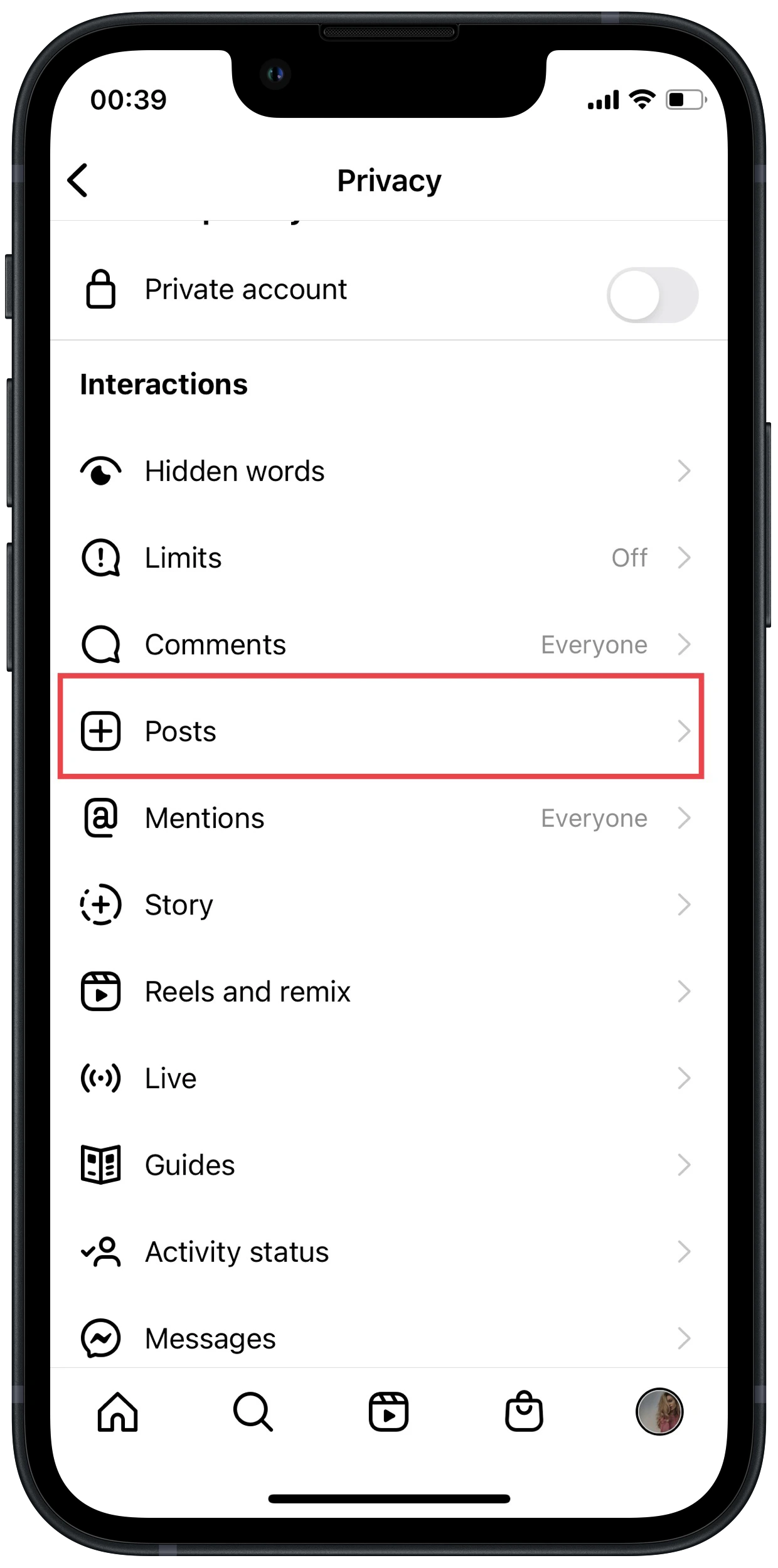 After that, you need to check the box next to No one.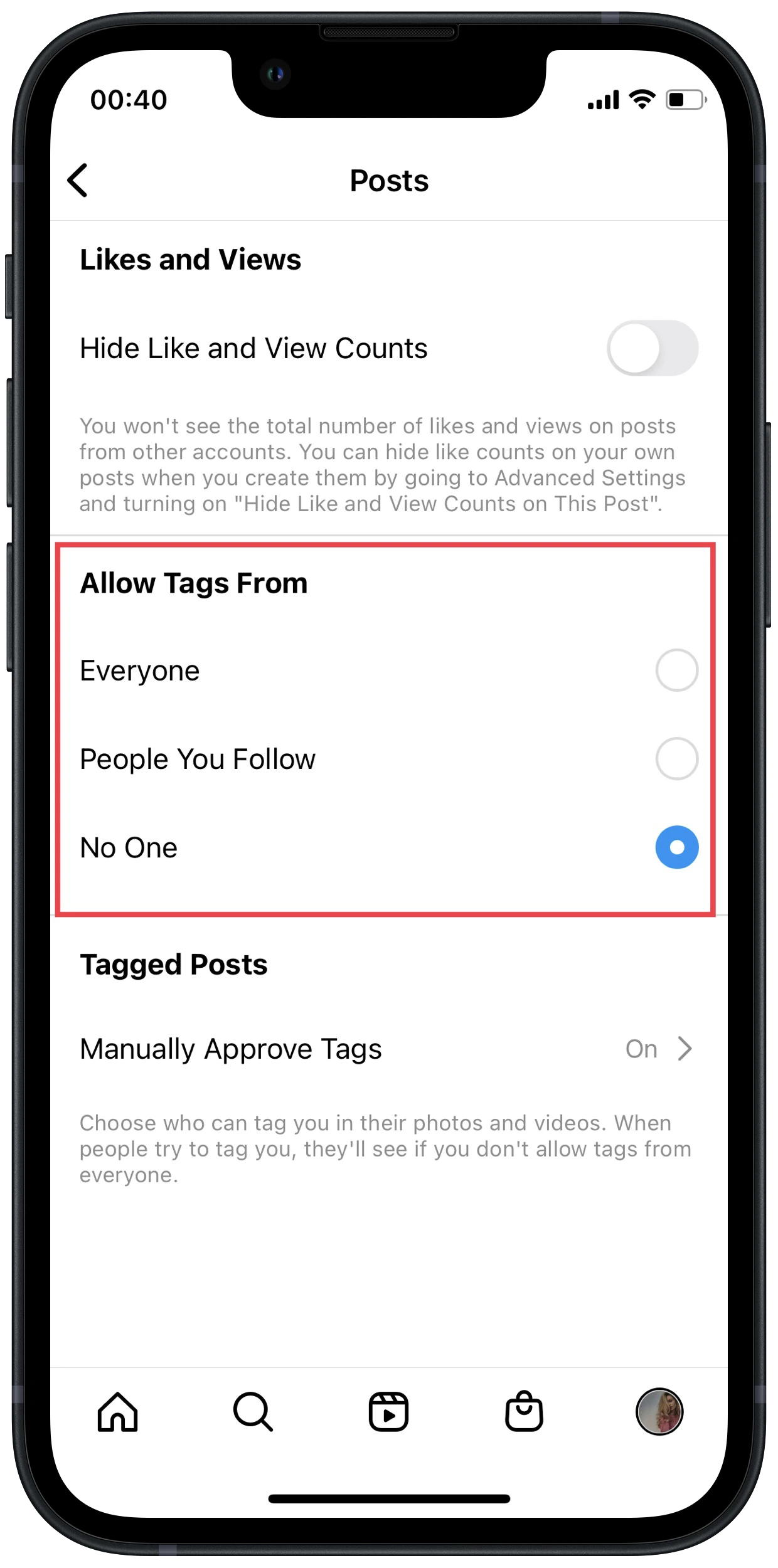 After you follow these steps, other users will be able to see you on the post collaboration list. However, your account will be grayed out. That way other users won't be able to click and select your account.