If you're reading this right now, you probably already know what GrubHub is and how it works. But did you know that you can change the GrubHub delivery region?
There are many delivery regions and you can choose any of them. For example, if you have recently moved, you can easily change your region and delivery address in GrubHub. It's easy to do this on the website or the app. And all the options you need are in the settings menu. Moreover, you can add a second delivery address to your GrubHub account.
So let's take a closer look at how to change the delivery location on GrubHub.
How to change your GrubHub delivery region using the website
If you want to change your delivery region on GrubHub website, you can follow these steps:
First, open the GrubHub official website and sign in to your account, if necessary.
Then, click on your profile icon in the top right corner of the webpage.
After that, the drop-down menu appears. Click on the Account option.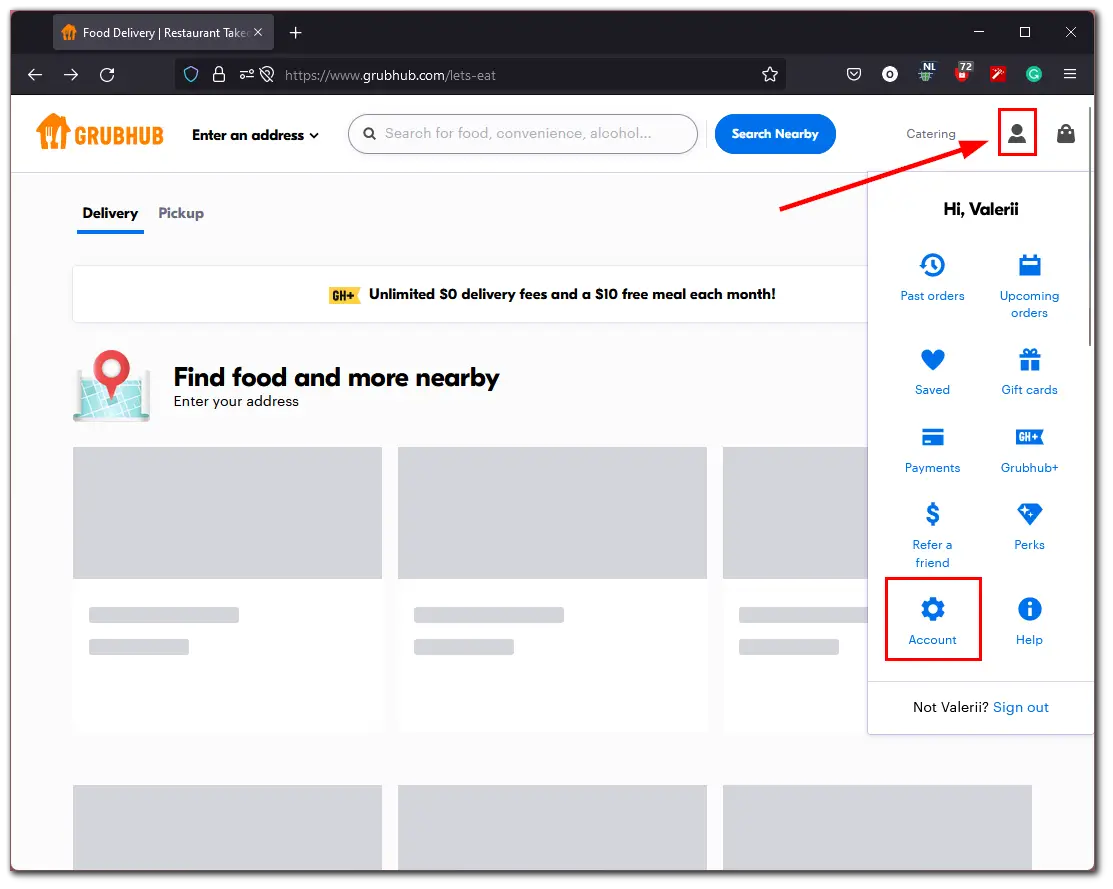 In the Your account menu, select the Address and phone tab.
If you want to change your delivery address, click Edit.
You can also click Add a new address to add another one.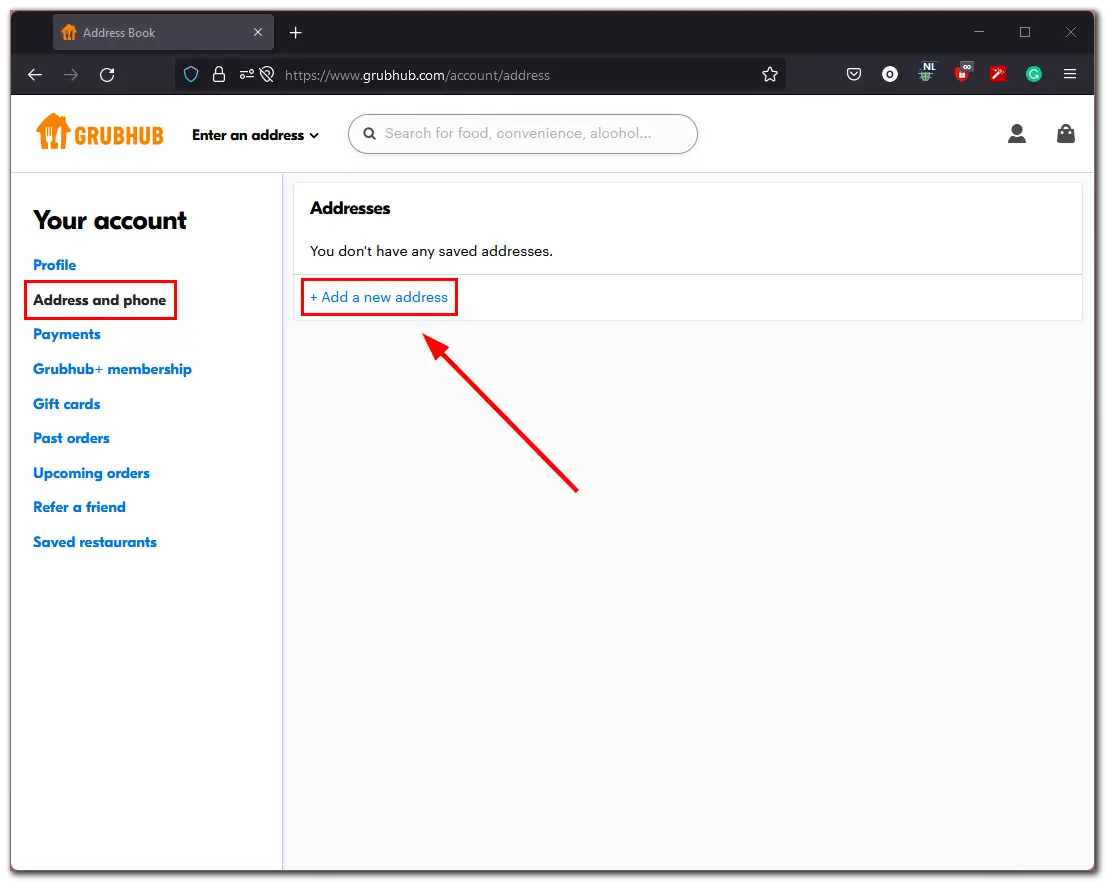 Finally, enter your address data and click Submit.
Once you have completed these steps, you will add a new address or change the one you already have on GrubHub.
How to change the delivery region on the GrubHub app
If you want to change your delivery address on GrubHub app – follow these instructions:
First, open the GrubHub app on your mobile device and sign in to your account, if necessary.
After that, tap on the Settings option.
Finally, navigate the addresses list and swipe left to change each address. You can also tap on the + icon to add a new address.
Once you have completed these steps, you will change your GrubHub delivery address using your mobile device.
How to change the GrubHub delivery location if you're a driver
If you work for GrubHub as a driver, you can also change the region where you wish to deliver. However, to do this, you will need to contact technical support and explain your status.
It is best to contact GrubHub support in advance, as managers don't always respond quickly. In other words, try to send a message as soon as you know about your move and where you are moving to.
To submit a request, follow these steps:
Go to the GrubHub support webpage.
Then select Delivery Partners Request Form from the list.
After that, enter your data and select a topic.

You need to choose I have delivered a Grubhub order.
Select Account Updates.
Click Changing my delivery region.

Finally, you can ask to close your region and change your mailing address.
Keep in mind that you can also provide additional details and ask GrubHub for the delivery region transfer. Now, all you need to do is to click Submit and wait for a response. The response email should provide the necessary information and instructions for closing your current region and transferring to another.
Unfortunately, you can't apply to deliver in more than one market at a time. This is currently impossible in GrubHub, but maybe something will change in the future.
Read Also:
How to get free delivery on GrubHub
Many people don't like paying for delivery, especially since it's an extra expense compared to what you pay for. So you have a few options to try if you want free delivery on GrubHub.
The delivery service has a monthly subscription called GrubHub+. If you pay for a membership, you can enjoy free delivery whenever your order reaches a minimum of $12 or more. In addition, you can also take advantage of exclusive member-only privileges.
If you are a Lyft Pink member, you can get a GrubHub+ subscription for free. For those who don't know, Lyft Pink is a monthly membership program for Lyft, a popular ride service. Lyft Pink used to have benefits related only to services offered by Lyft, such as a discount on rides, but now it looks like GrubHub+ has become one of those benefits.