I think a lot of people are using YouTube to listen to music. That's convenient and free, so I often listen to some tracks on YouTube.
The only problem is that you don't have a way to listen to it offline. And even YouTube Premium consumes a lot of data. That's why many people want to convert YouTube to MP3 and use these files to listen offline.
Moreover, many "adult" people are used to storing music on their devices, so that's also a reason.
Is it possible to convert YouTube videos to mp3? Yes, and there are a lot of converters that allow you to do so. The only thing you need to understand – from a legal point of view, is that it's a shady zone. As I know, you can convert and download copyright-free music (that's non-copyrighted music and music that belongs to the "public domain"). But you probably need to ask the copyright owner for permission for all other music.
YouTube to mp3 convert
If you want to convert YouTube videos to mp3 format quickly, I advise using a web converter. You can find quite a few of them, and they do not differ. However, I will highlight the most convenient converter that helps you convert any YouTube video to MP3 in two clicks.
How to convert YouTube video to mp3 with yt2mp3.info
This converter first attracted my attention because of its speed and convenience. However, yt2mp3.info has limitations, and you can't upload videos longer than 1 hour. Due to this limitation, this service works stable and quickly uploads shorter videos. Here's how you can use this website to create an mp3 file from a video.
Click on the video you want to convert. Press the SHARE button.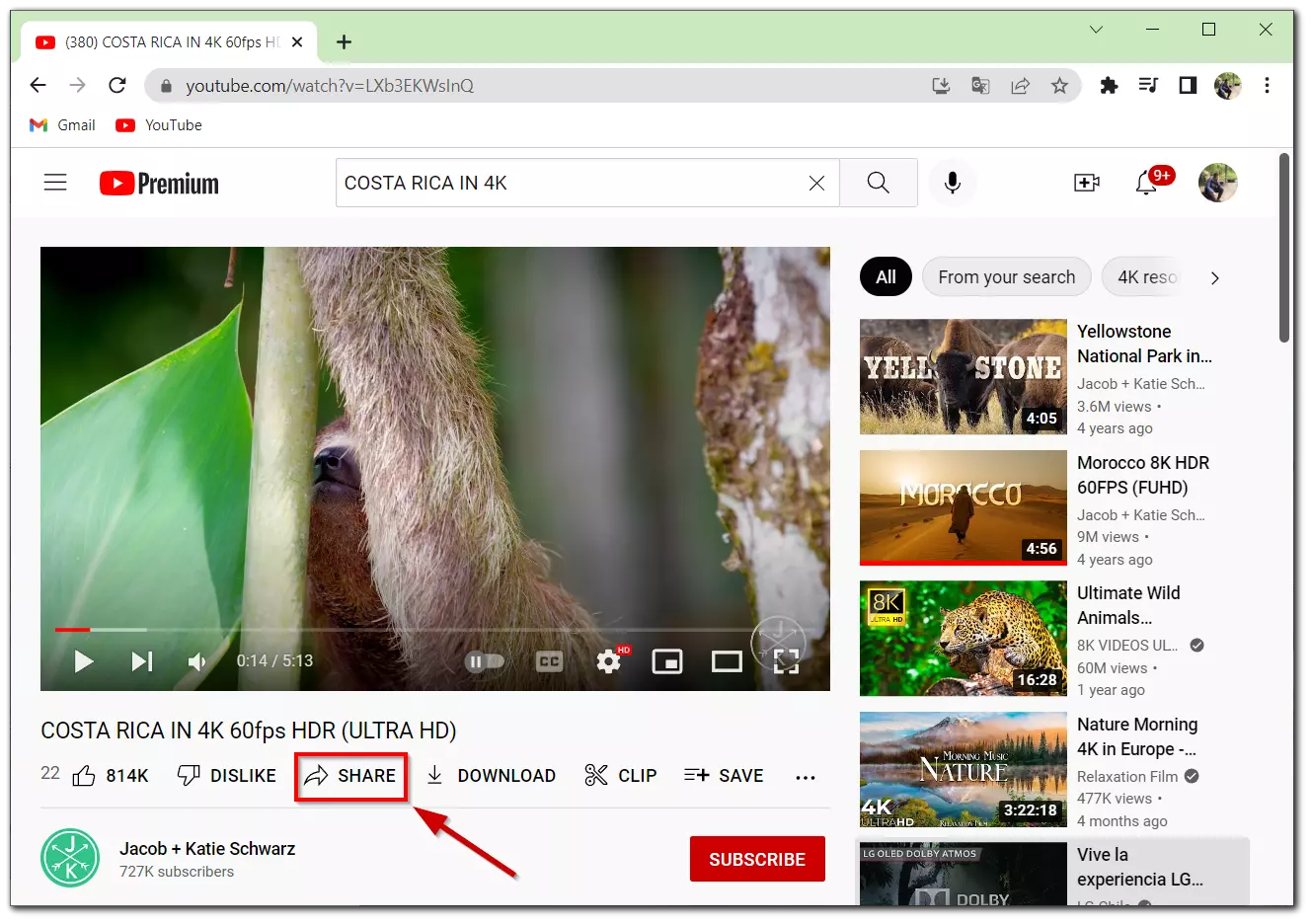 Now click the COPY button. You can also manually copy the link from the address bar, but this way, you risk copying the link incorrectly.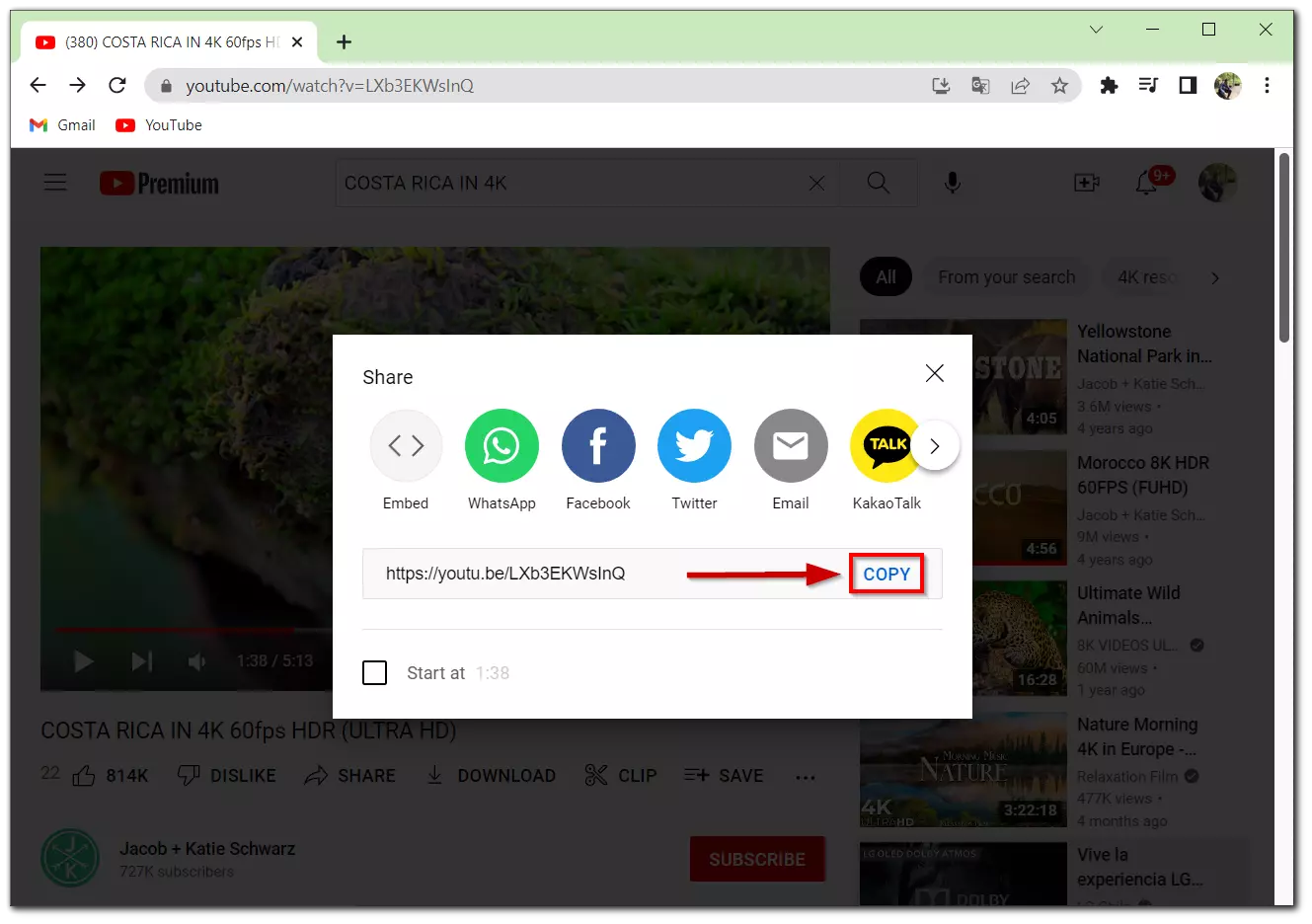 Go to the yt2mp3.info website. Paste the copied address into the empty bar. Wait a few seconds while the website processes your video (processing time will depend on the length of the video). You will see a Download button. Click on it.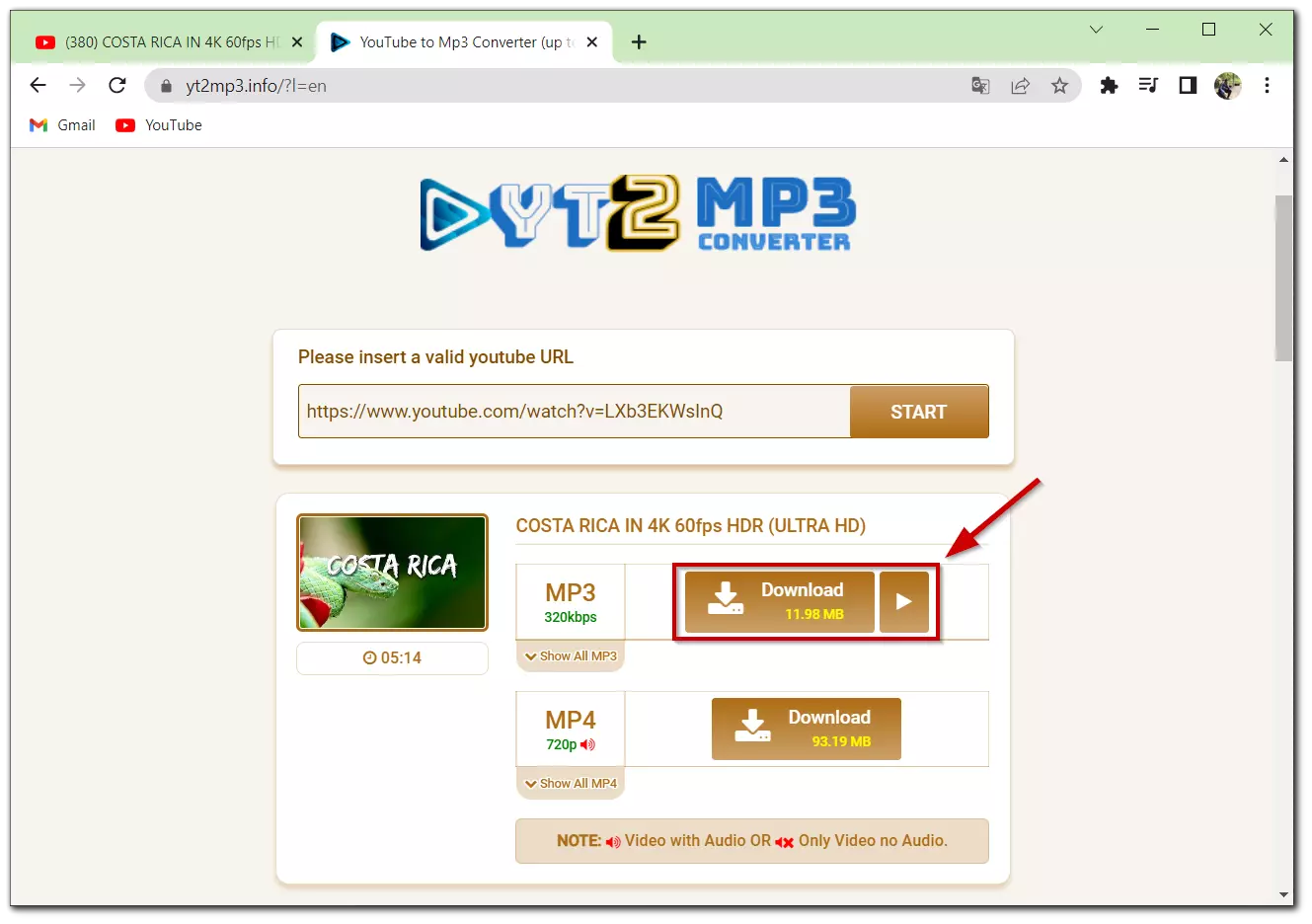 Wait a while for your mp3 file download. You can find it in the downloads on your PC.
How to convert YouTube video to MP3 with audiotoolset.com
On audiotoolset.com, you can edit audio files online. This service has many instruments for working with audio, such as trimming, compressing, processing, etc. We are interested in the conversion from YouTube to MP3, which is available on this site. Here's how to do it:
Copy the YouTube video link you want to convert.
Go to audiotoolset.com. Paste the link into the bar and press Convert MP3.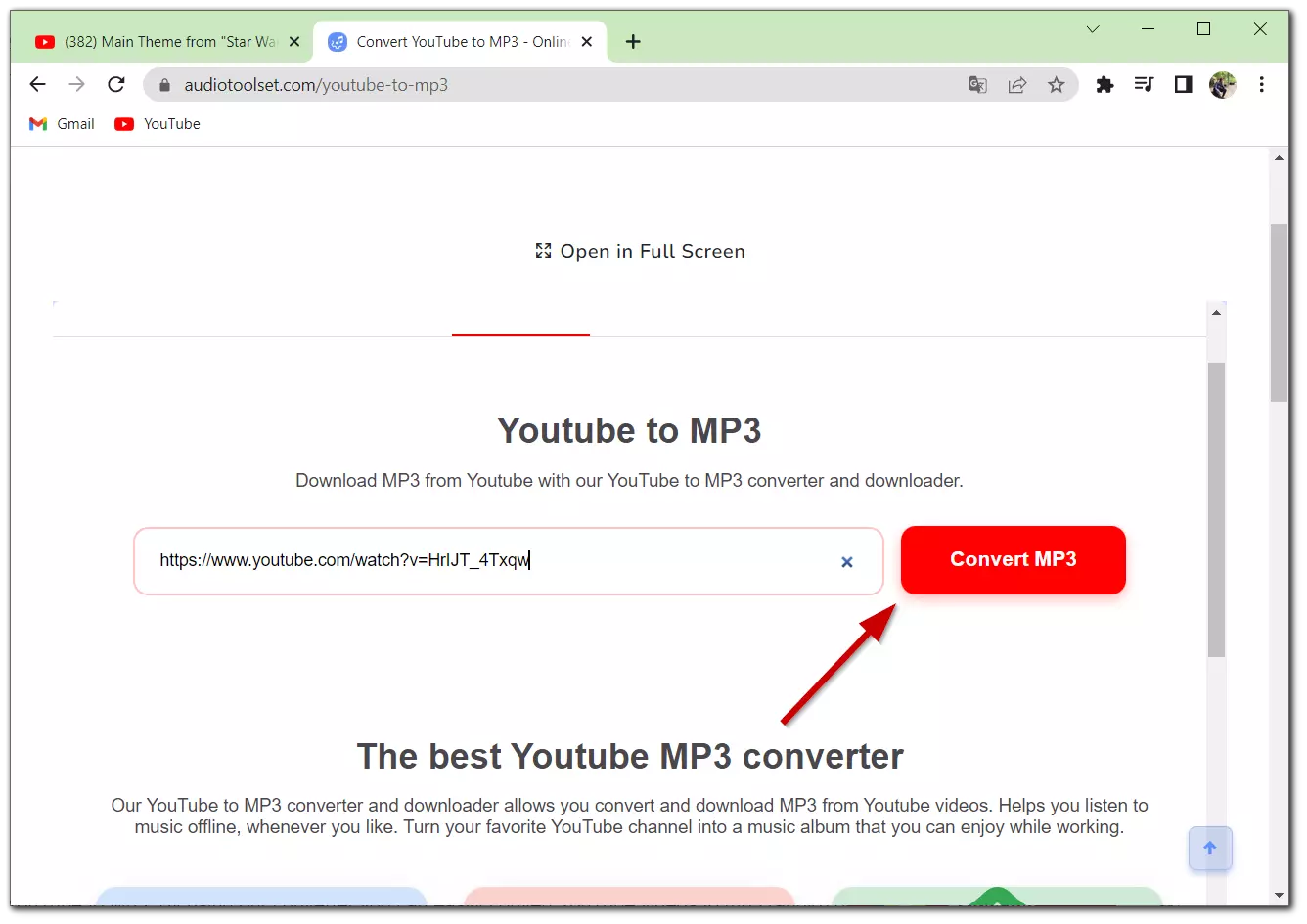 Here you can choose the bitrate of the audio you want to download. Click the Get link to continue downloading.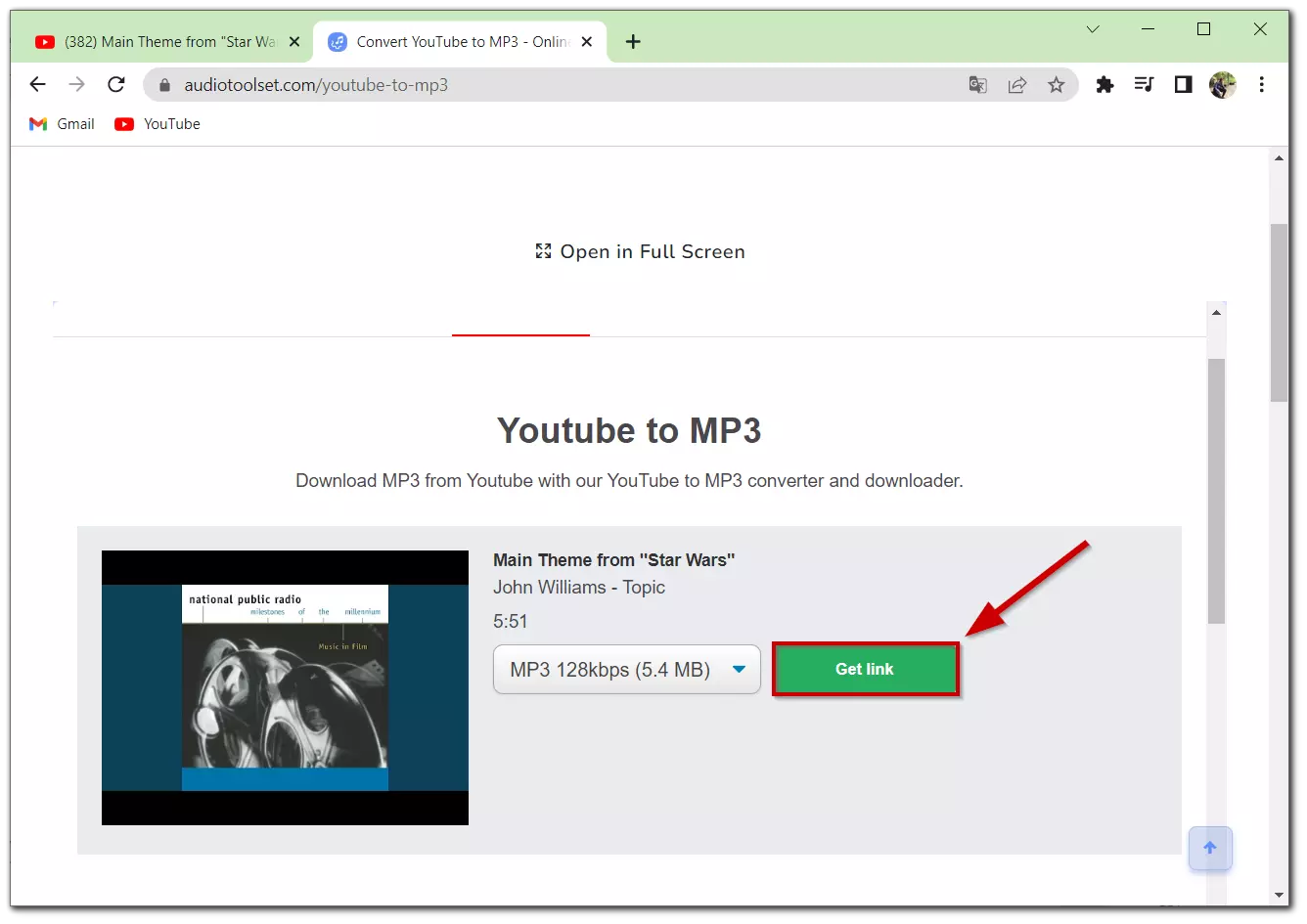 Now click the Download button.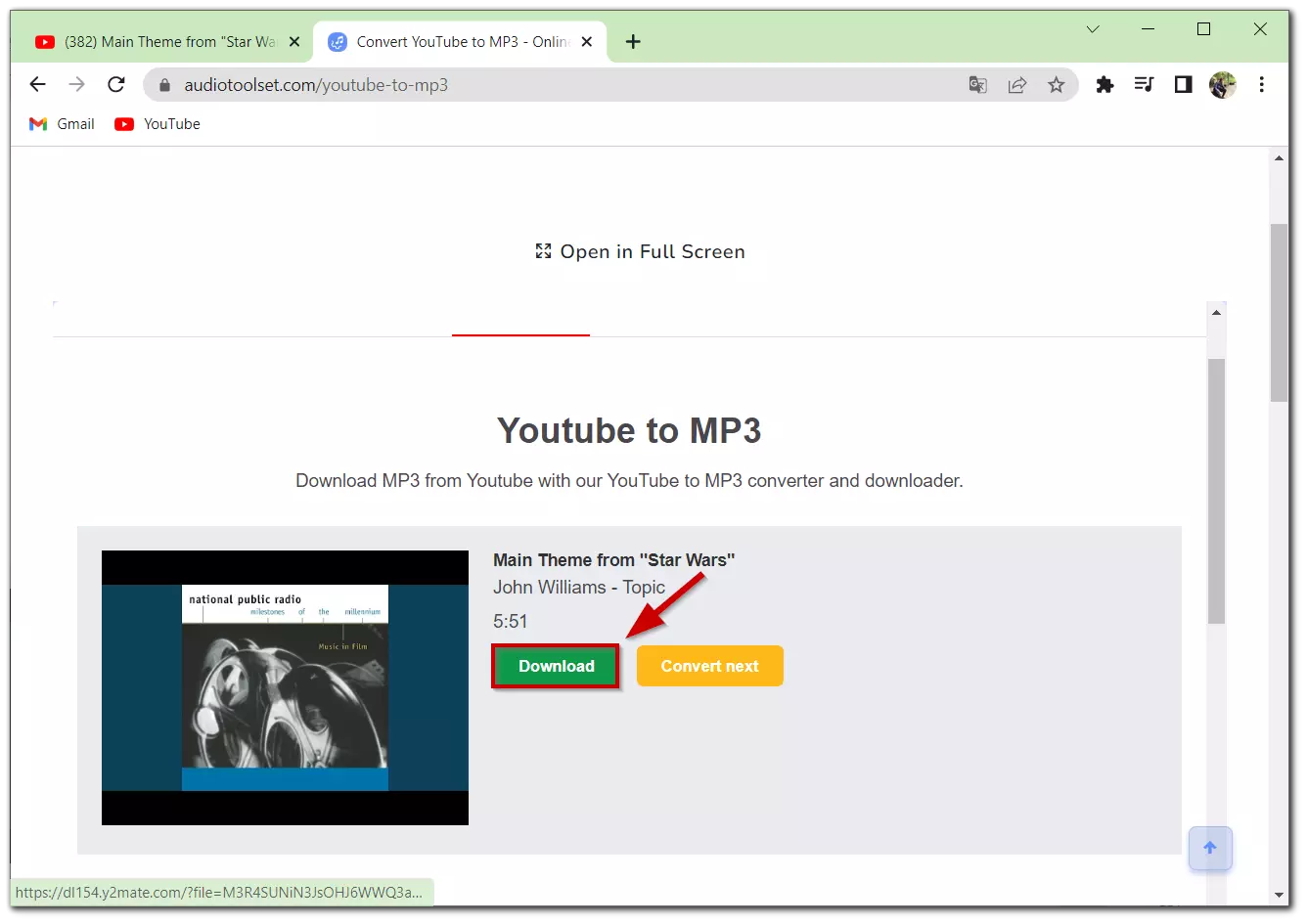 Wait until the download is complete.
How to convert YouTube video to mp3 with x2convert.pro
X2convert.pro is an online tool that lets you download videos from YouTube and convert them to high-quality MP3 files (up to 320 kbps). Here's how you can convert your YouTube videos to mp3 with X2convert.pro.
Go to x2convert.pro, copy the YouTube video link and paste it into an empty bar on the site. To select the quality of the downloaded mp3 file, click the Mp3 high-quality button.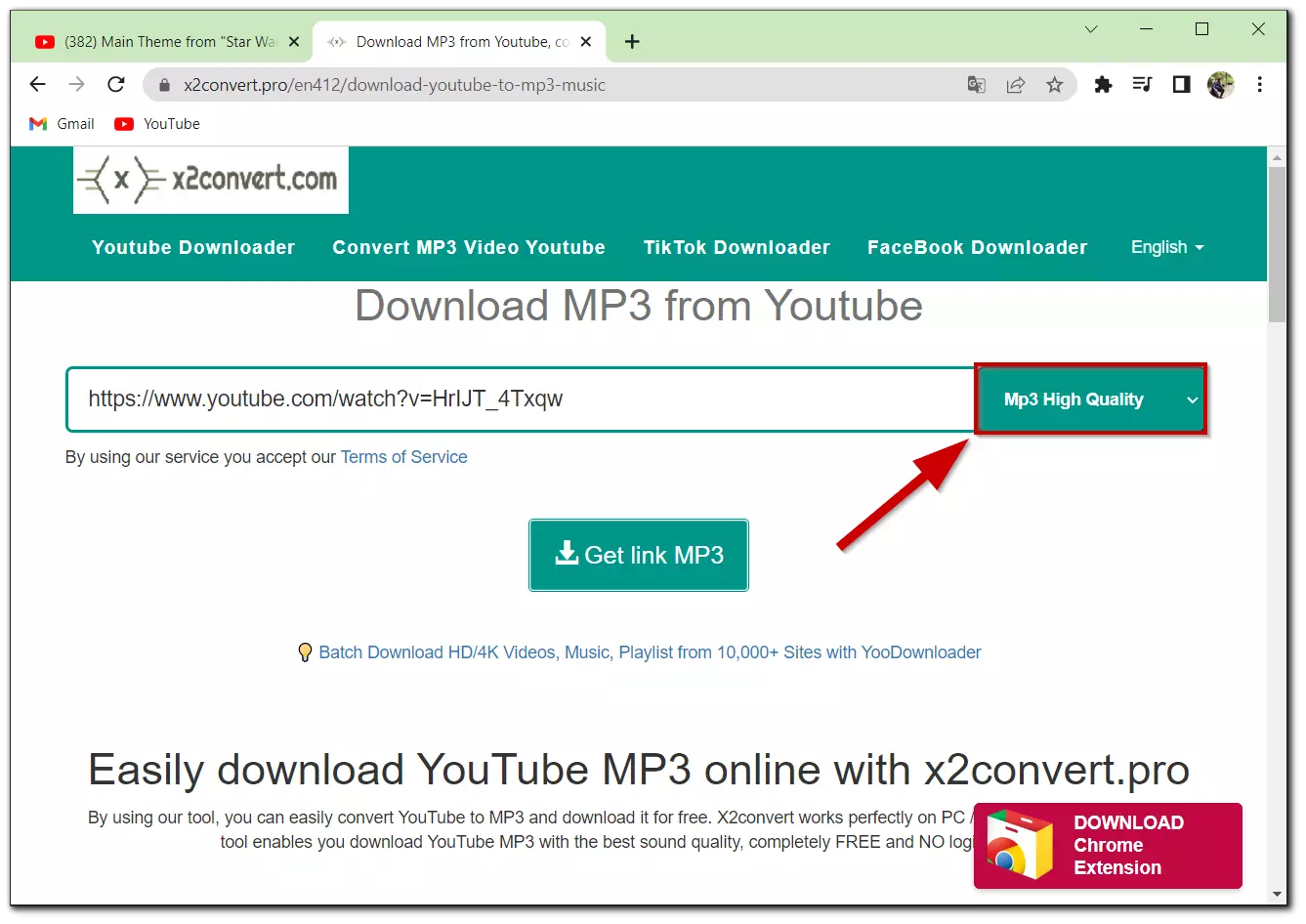 Here you can select the quality of your mp3 file. I advise you to choose high-quality or 128 kbps.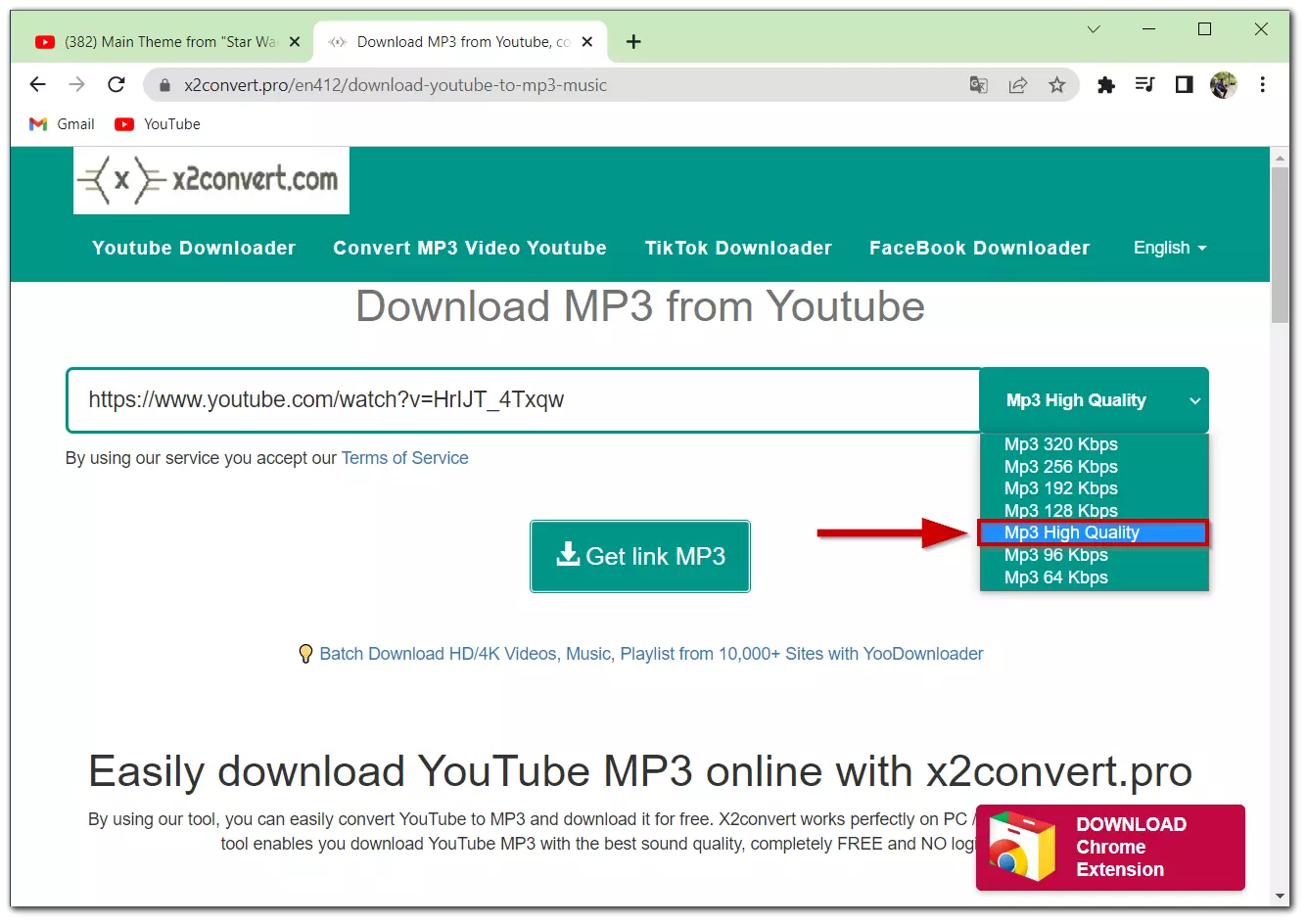 Now click the Get link MP3 button.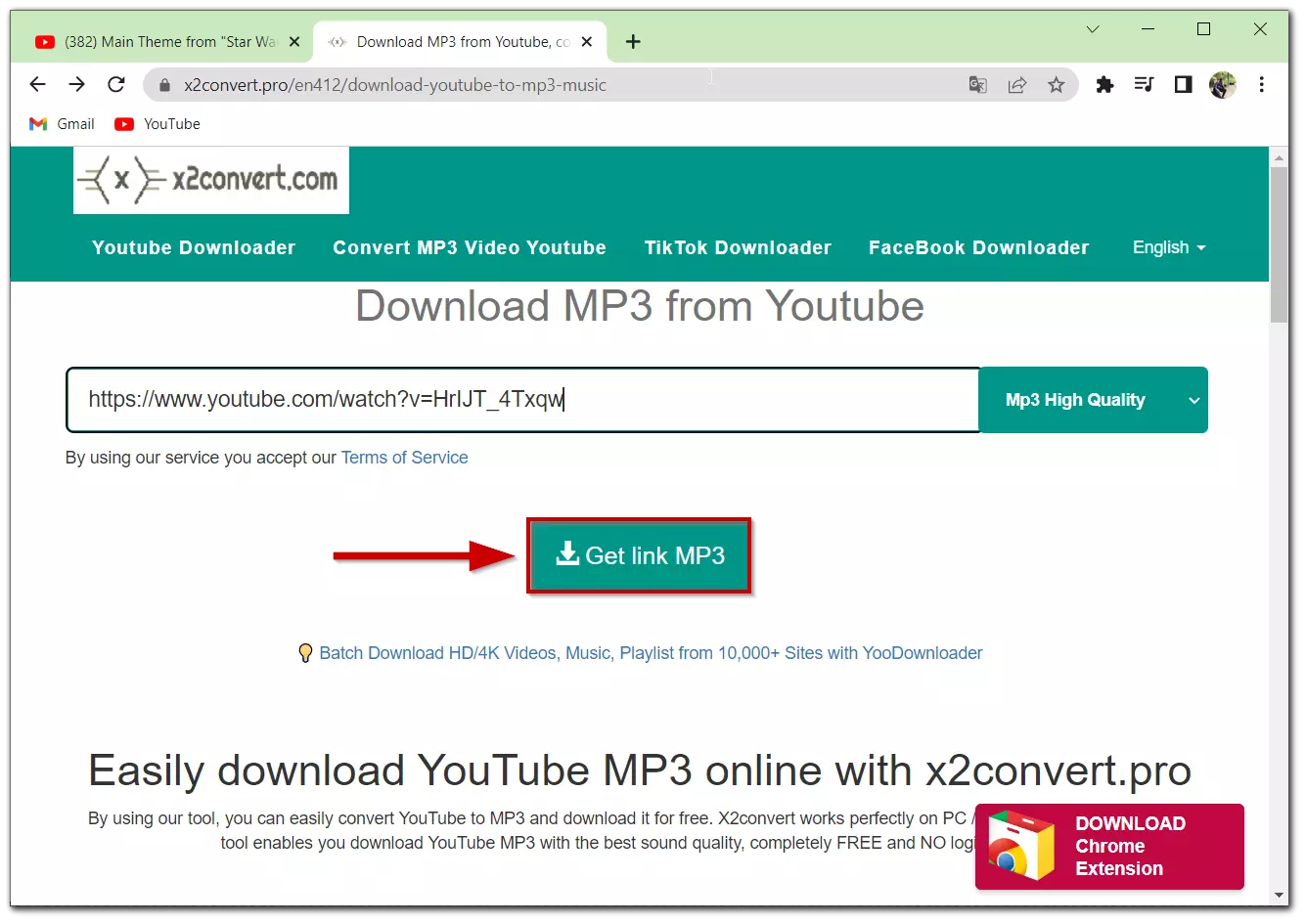 Click the Download button.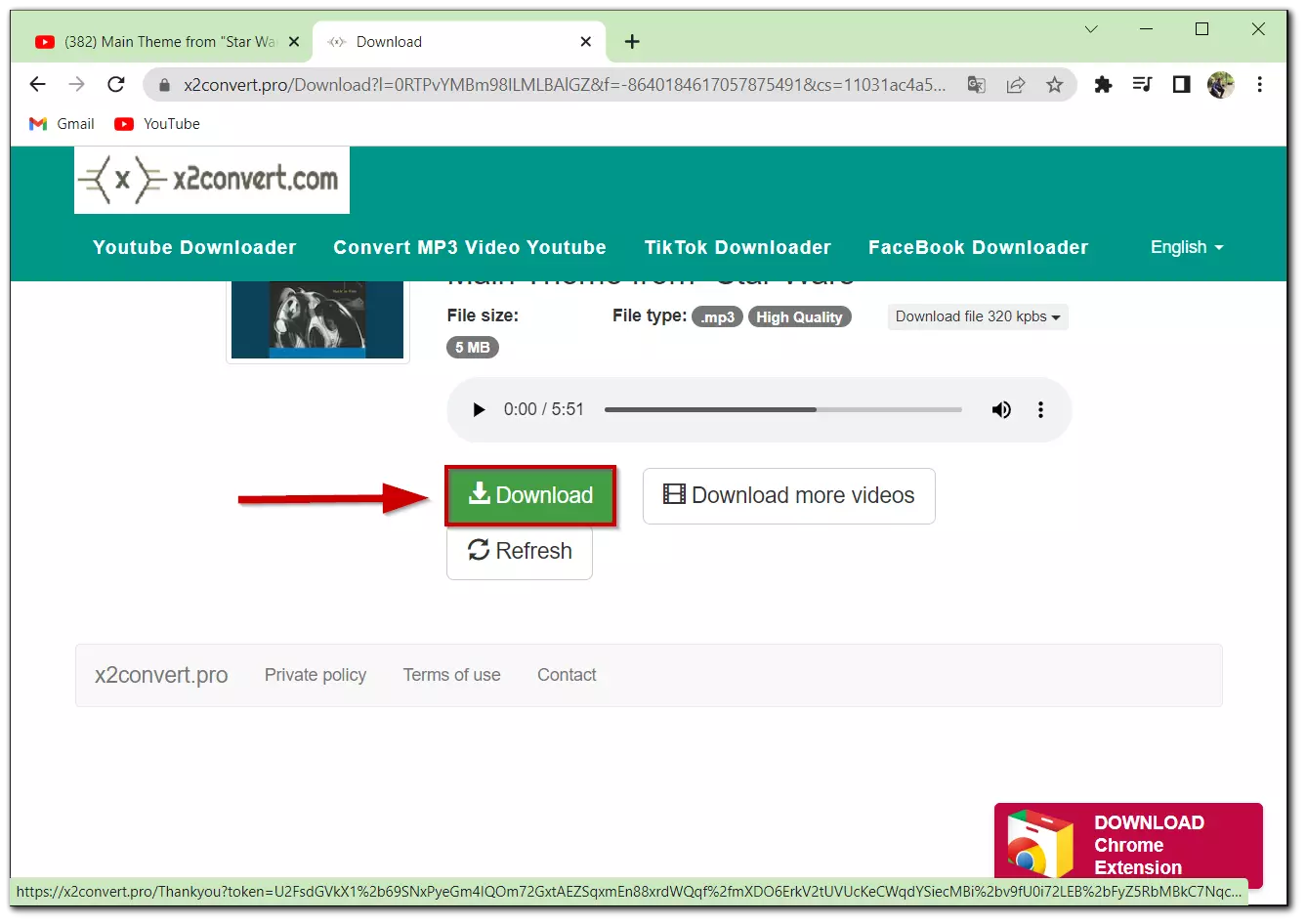 Now you can open your downloaded MP3 file.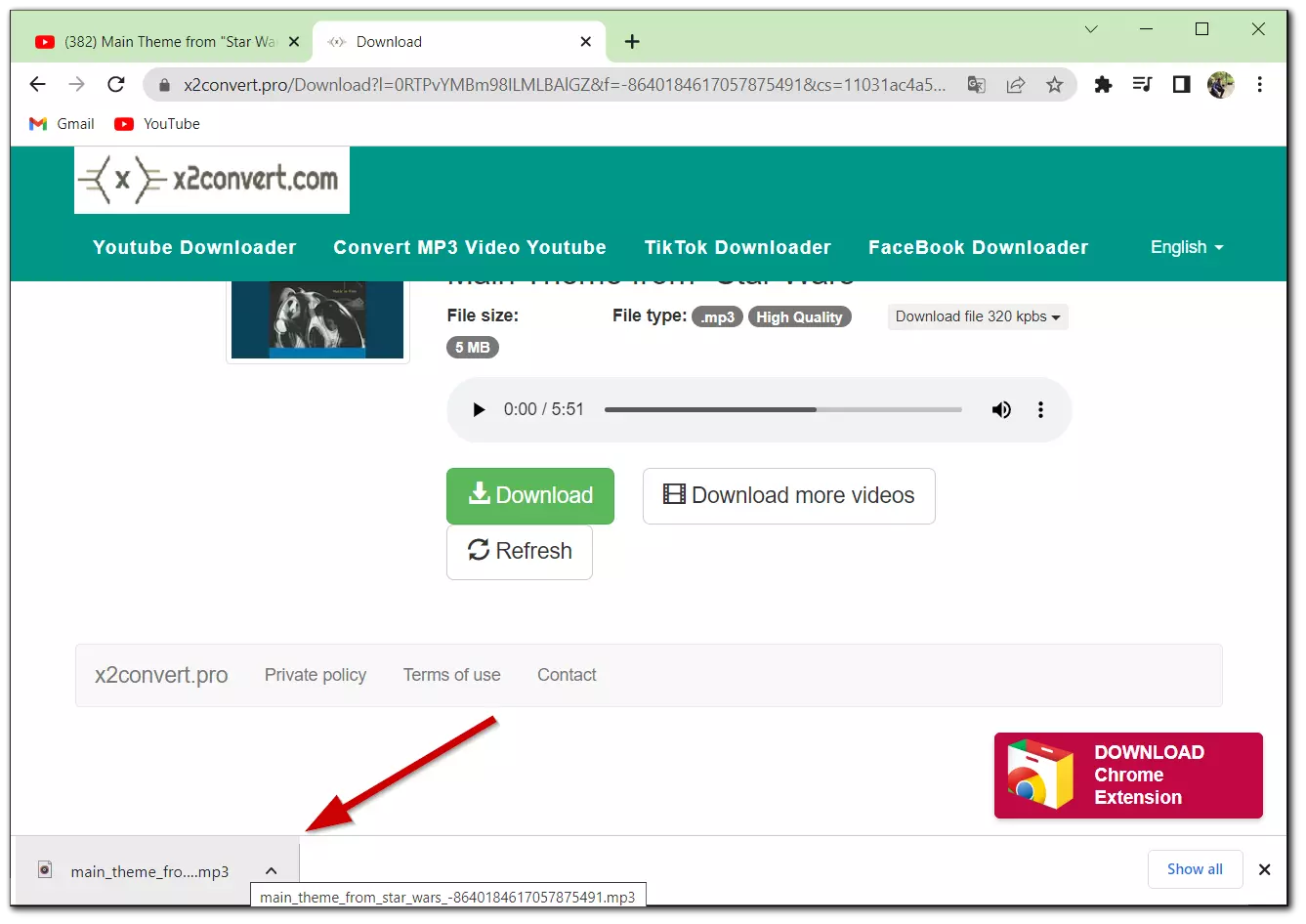 How to convert YouTube video into mp3 on your iPhone
There is quite a few working YouTube to mp3 converters for phones. I have tried many websites, and most of them do not allow me to download converted audio. However, I found one website where it was possible to download MP3 files, and here is how I did it:
Copy the YouTube video address.
Paste the link into the bar and press the Download button.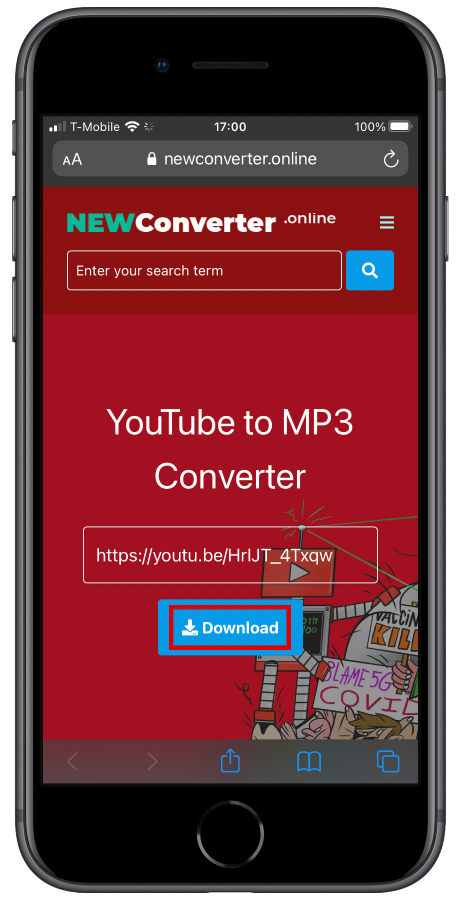 Choose the MP3 format you want.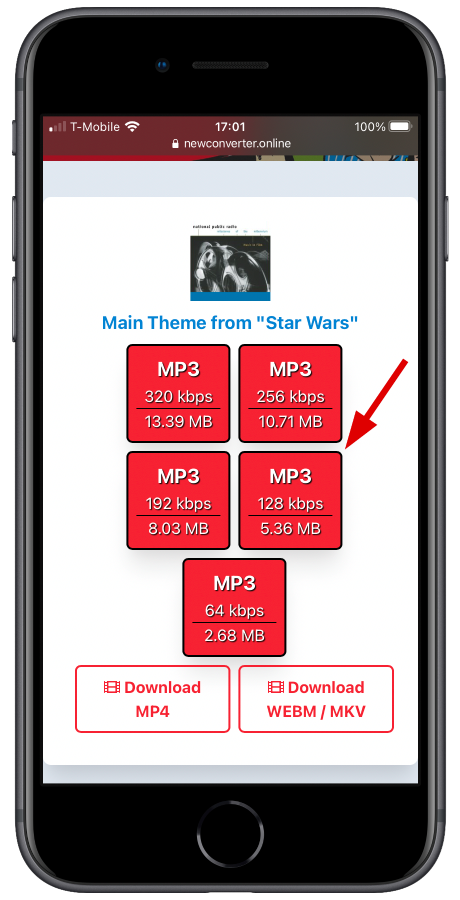 Tap on the Download button.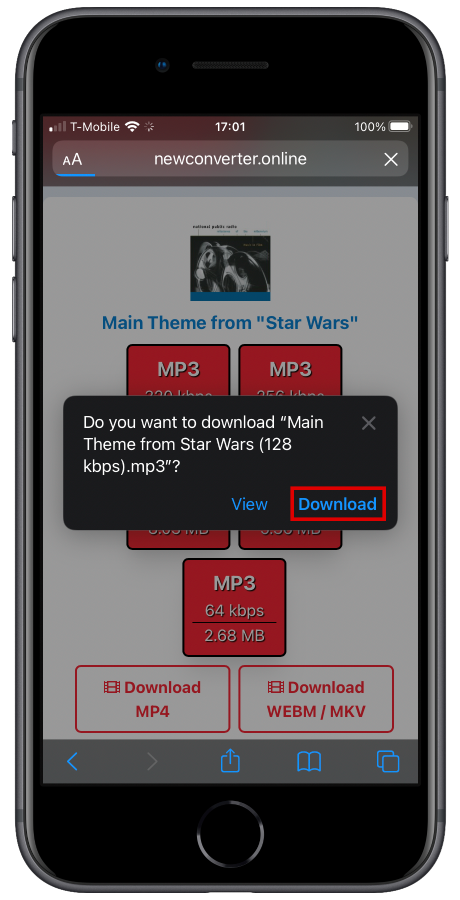 This way, you can convert your YouTube video to mp3 format and download it to your iPhone. The steps on iPhone and Android smartphones are not different, so you can use this guide even if you are not an iPhone user. You can also buy a YouTube Premium subscription or download YouTube Music on your phone to listen to music or videos from YouTube without downloading them.