Decided to make a new purchase and buy a tablet? The choice is so wide now that it's easy to get confused.
Is there a significant difference between Android tablets and iPads
In fact, all the tablets, which are so many and all of them at different prices, run on one of the two operating systems – Android or iOS. Both of them are great, but they have their own characteristics and differences.
First, you need to understand what kind of tablet you want – for work, for creativity, for children, for travel, or for games. And the second question is the price. After answering these questions, you can begin to analyze each of the operating systems and understand what they offer.
For basic media consumption or kids, we think the Amazon Fire HD 8 is an ideal option.
For everything else, the iPad 10.2 (2020) is a solid all-around choice.
However, if you're looking for more details about how these two popular operating systems – and the tablets running them, this article will cover everything you need to know.
What are the main specs of one of the top iPad and Android tablets
So, as an example, we took one of the latest top tablets, which demonstrates its maximum capabilities.
| | | |
| --- | --- | --- |
| | Apple iPad 10.2 (2020) | Samsung Galaxy Tab S7+ |
| Screen Size | The Apple iPad 10.2 (2020)'s screen size is 10.2 inches with 1620 x 2160 pixels resolution. | The Samsung Galaxy Tab S7+'s screen size is 12.4 inches with 1752 x 2800 pixels resolution. |
| Processor | There is a Apple A12 Bionic (7 nm) Hexa-core 2.5 GHz processor (CPU). | There is a Qualcomm SM8250 Snapdragon 865+ (7 nm+) Octa-core 3 GHz processor (CPU). |
| OS | The tablet runs on the iOS iPadOS 14 (Update Available: iPadOS 14.3) operating system (OS). | The tablet runs on the Android 10 operating system (OS). |
| Camera | You can take photos or capture video with the tablet's onboard 8+ MP, f/2.4 camera. There is also a secondary front facing camera with 1+ megapixels resolution. | You can take photos or capture video with the tablet's onboard 13+ MP, f/2.0 camera. There is also a secondary front facing camera with 8+ megapixels resolution. |
| Storage | Internal memory is 32/128 GB. No external card slot is available for expansion. | Internal memory is 128/256 GB. An external, MicroSD, MicroSDHC, microSDXC (up to 1000 GB) expansion slot is available for increased storage capacity. |
| Battery | The tablet is powered by a Lithium Polymer (Li-Pol), 32.4 WHr battery. Apple's performance ratings are 10 hours Wi-Fi surfing. | The tablet is powered by a Lithium Polymer (Li-Pol), 10090 mAh battery. Samsung's performance ratings are 8 hours Wi-Fi surfing. |
Pros and Cons of Android Tablets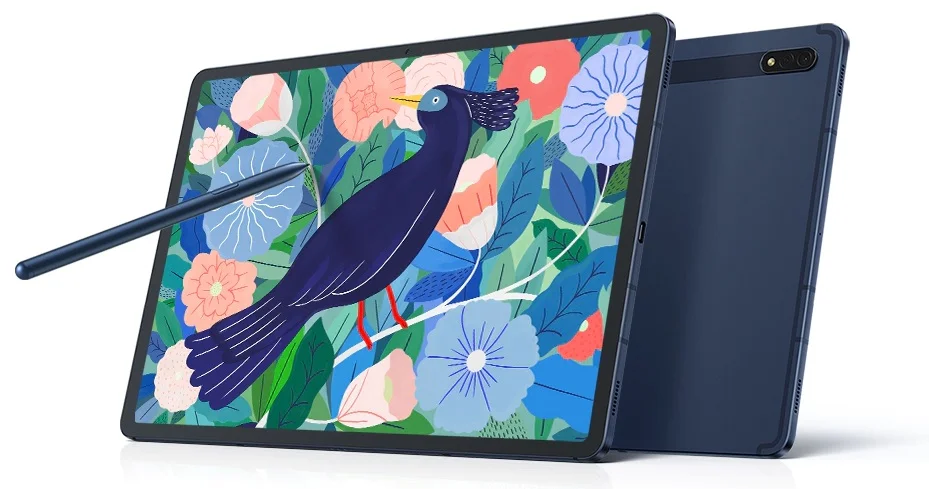 Pros
Android devices, not only tablets, are famous for their diversity. That is, Android tablets are suitable for a variety of purposes, both for gaming and for work, as well as just for the basic needs of scrolling through the Internet. There are also ideal tablets for children, where they will be comfortable using the interface, developing, and spending time while their parents are busy.
What's more, Android tablets are affordable for all wallets. The price range is wide enough and even with a minimum budget, you can pick up a good model. Android's prices top out around the middle tier of Apple's lineup. So, in many ways, this is the sweet spot in terms of sheer selection.
And of course, do not forget that the Android system is always friendly to users – that is, it allows you to customize your workspace according to your tastes and tastes, starting from the themes and appearance of the interface, ending with different applications and addons.
Cons
Since thousands of new apps and programs are added to Play Store every day, quality filters may not keep track of mediocre quality apps and even the occasional bit of malware. This does not mean that every application you want to install is malicious, if you use popular applications, you do not have to worry about it.
Do not forget that Android tablets aren't produced under the same brand name, they're different manufacturers using the same OS. Therefore, the quality may be different for tablets in the same price range. It is worth paying attention to the comments and reviews of a particular model when buying it.
And although Android allows you to experiment both for the average user and for a fluent programmer with different kinds of applications and programs, Android is still not the strongest and highest quality OS.
Pros and Cons of iPads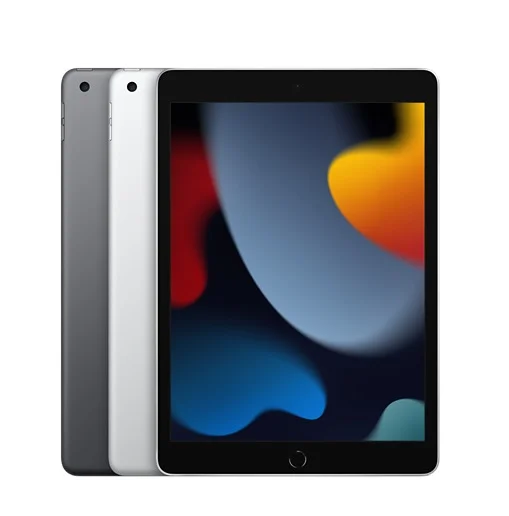 Pros
The first thing to note is the high quality of productivity of each model (even the budget one). Speed and smoothness are what iOS is famous for. No freezes over time, competent limitation of applications and their work, and nothing unnecessary and everything you need at your fingertips.
In addition, iTunes checks every app and program, so all programs are safe.
If you're a designer or work as a content creator, the iPad is the ideal device for your purposes. From the famous Procreate to the graphics apps, everything fits in seamlessly with your other Apple devices.
The performance of iOS also showed itself well during gaming sessions. Mobile gaming on the iPad is a great experiment.
Cons
The first thing that catches your eye is the price. Yes, iOS devices aren't cheap, but for the appropriate price, you can get a really high-quality product. However, recently some older iPad models have started to drop in price.
It should also be noted that iPad as well as other Apple products aren't designed for customization and don't provide the same freedom of experimentation with the software as on Android.
The last thing that might make you think about when buying an iPad is the storage limit. You cannot expand the storage on your iPad using a microSD card. While you can use USB drives, this means carrying around another device and cord to keep things working smoothly.
In the end, the choice is yours. Once again, you must decide on your goal and budget and only then look at the reviews of popular models in this category. If you still find it difficult to understand exactly what you need for yourself – you can consult with experts in the store in person or by phone.