Instagram has quite successful messenger functions. In Instagram, this function is called Direct Messages. It has built-in features, such as sending secret messages and photos that will not be available over time, and various other features, such as video calls.

Like many messengers, Instagram has a way to see if a user has seen your message or not. For this purpose, the app implements the Seen inscription at the bottom right side of your correspondence. It's displayed next to your message and shows when the user has read it. Your friend sees this message next to the messages you've read also. Many users wonder if it is possible to read a message without your conversation partner knowing about it.
Is there a way to turn off read receipts on Instagram
If you don't want the other participant in the conversation to know that you have already read the message, there is no official way to do this on Instagram. That's Instagram's policy on what you do within their social network. I can tell you that Instagram is pretty open and shows other users most of your actions.
For example, in addition to being able to see that you read the message, it will also display information that you viewed their posts, like their post, or even view the media file they sent you. In addition to all of this, Instagram can even notify you if another user took a screenshot during the conversation.
At the moment, any time you open a conversation, your conversation partner will be informed that the message has been read. This is done so that people can know whether you received their message or not. However, a few loopholes allow you to view the message without being notified. For example, you can Restrict an account of a user whose messages you want to read.
How to restrict an account on Instagram
This may seem like a strange solution, but it works. If you restrict an account, your correspondence with this user will get to you in the list of Requests. In this case, you can read the message, and the user won't know about it until you permit it to correspond.
It's pretty easy to do. To do this, you need to:
Open the Instagram app.
Go to the profile of the user you want to restrict.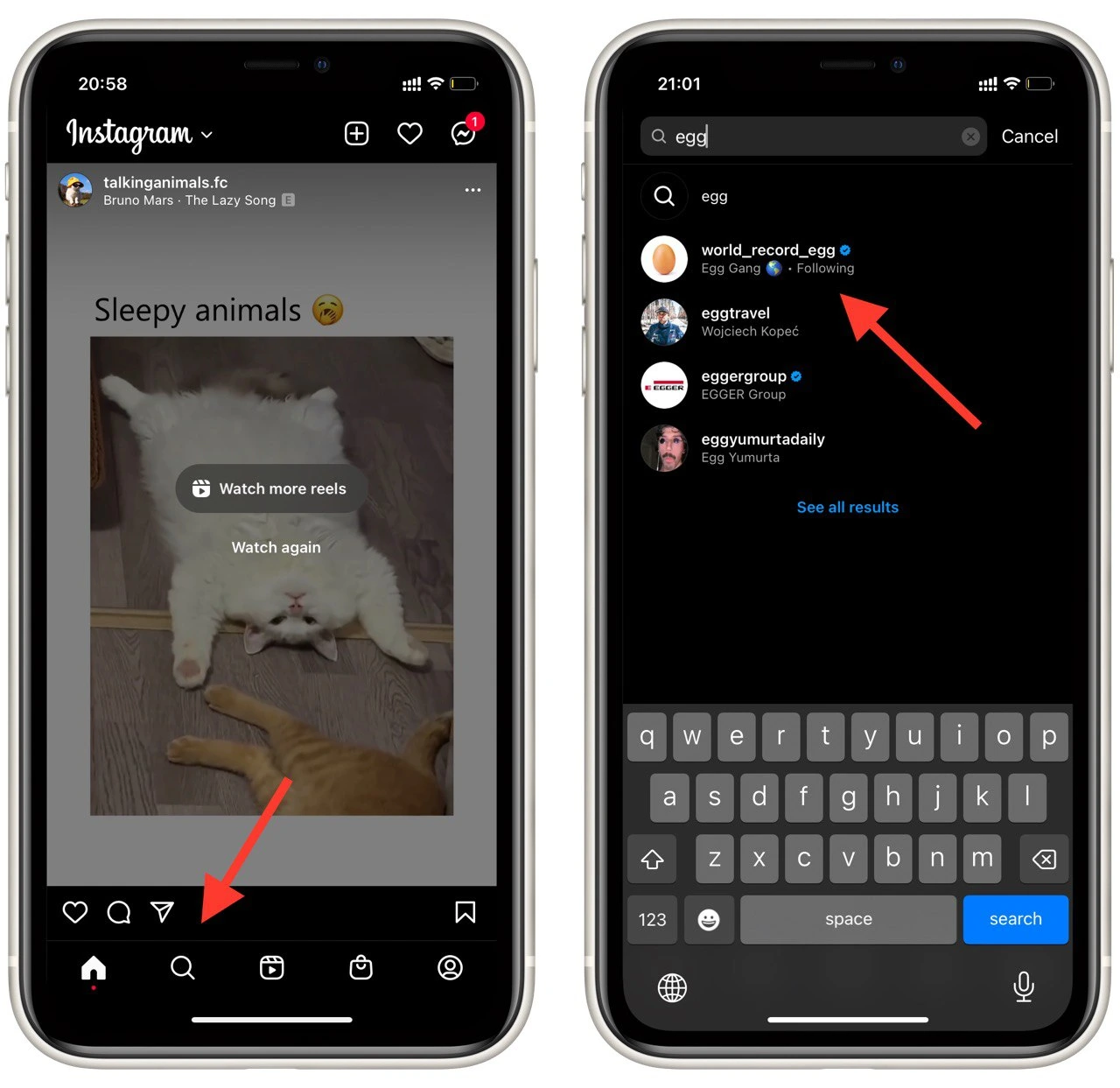 Then you need to click on the three horizontal dots in the upper right corner of the screen.
Here you need to choose the upper option Restrict.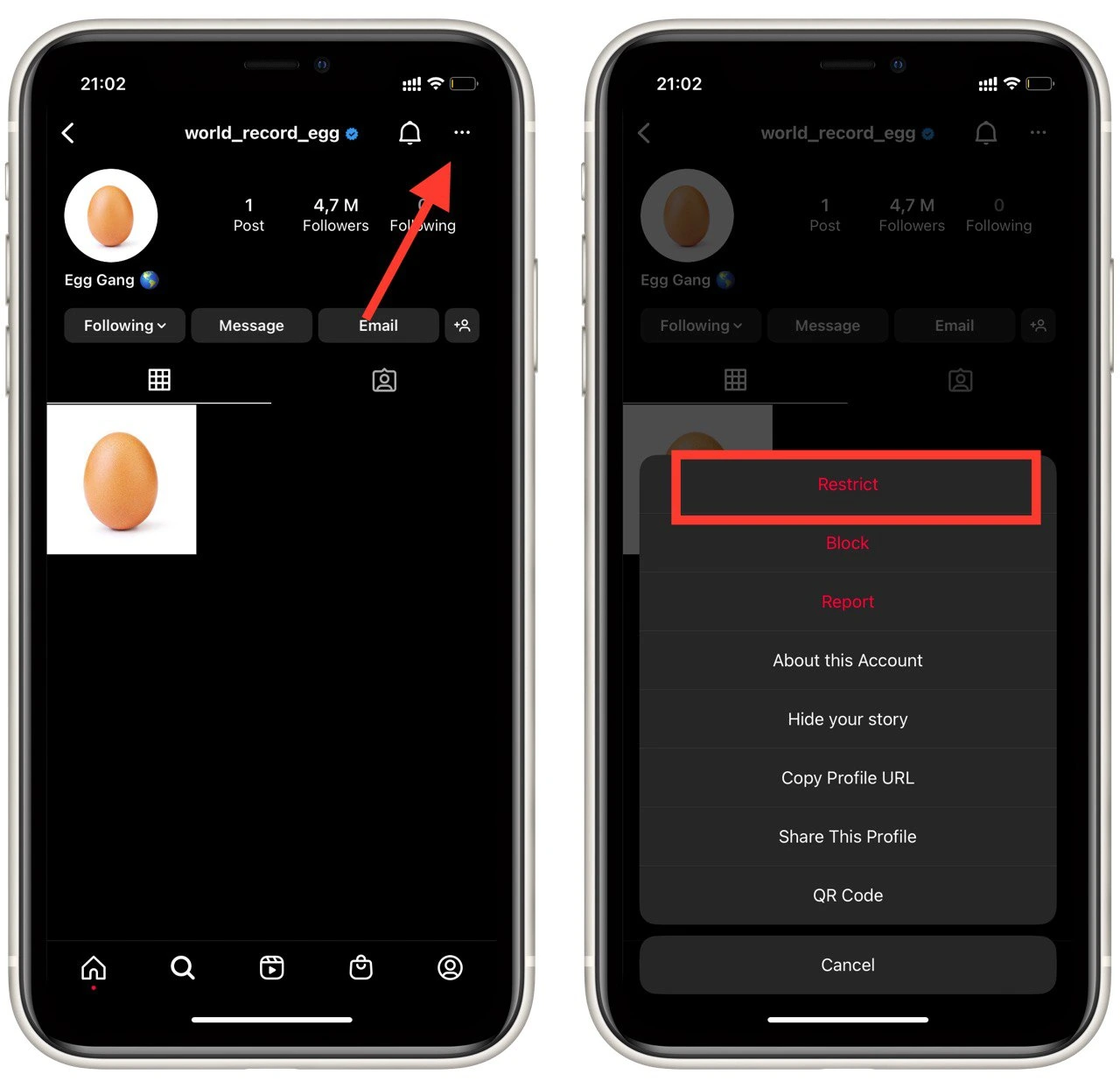 Then you will get a notification that the user's account is Restricted.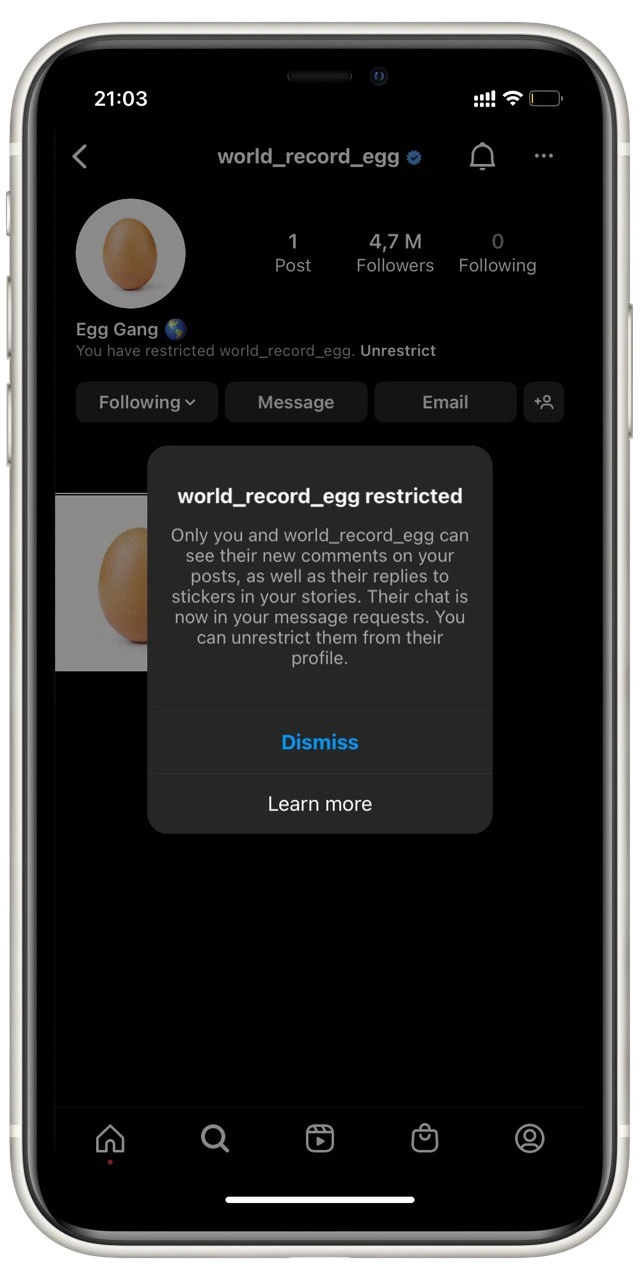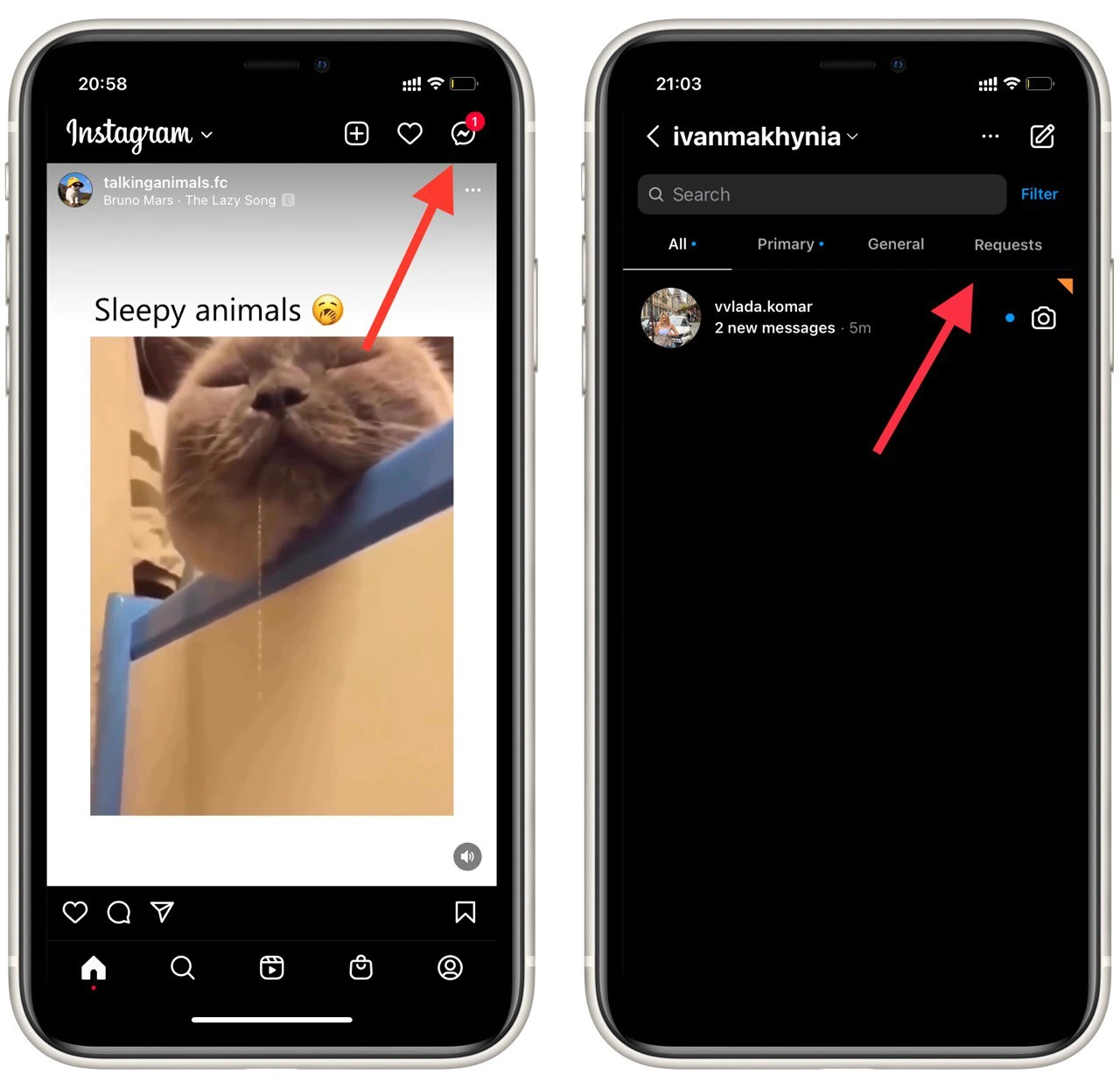 This restriction means only you and this person can read each other's comments and messages. If you want to view messages one time without notification, don't forget to remove the restriction afterward. Note that the other user will not be notified that you have restricted his or her account. The only way to find out will be if the other user tries to write to you.
How to remove account restrictions on Instagram
If the account restriction was only needed for the message focus and you didn't find anything there to continue blocking, you can literally take a second to remove the restrictions from the account. It's pretty easy to do. Go to the proper account and click the white button Unrestrict in the profile info.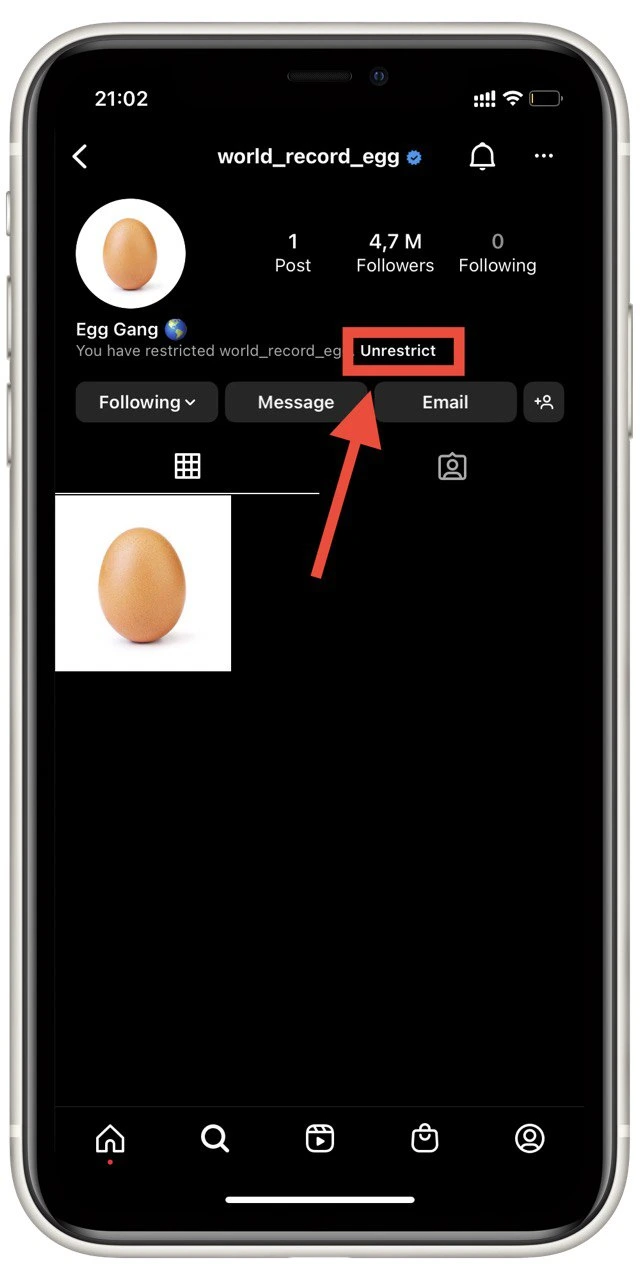 There are no limits on Restrict accounts. This means that you can limit as many accounts as you want at the same time and remove the limits whenever you want. This is actually a handy feature if you don't want anyone to know that you are communicating with that user. I won't ask why, but if you want it, use it.
What other ways are there to view a message without marking it
If you don't want to risk limiting your account and are afraid of another user discovering it, I can highlight at least 2 other ways that will allow you to see the messages you receive without notification. They are a bit unconventional, but your request is not quite usual either. There are other loopholes you can use to view messages incognito:
Turning off the Internet
The thing is, for another user to get a read notification, Instagram will need to send information from your smartphone to the internet that you've read the message. If you don't let it do that, you'll go unnoticed. This is a straightforward and working method. To do this, you will need to:
Open the Instagram app.
Go to the Direct Messages tab.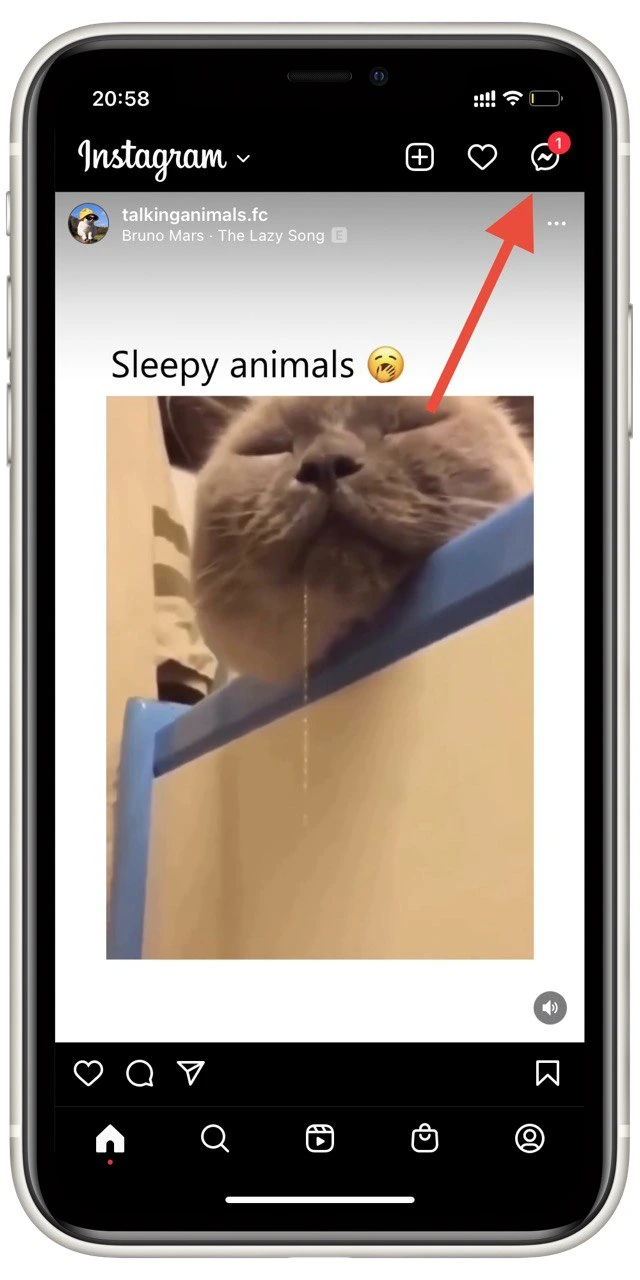 Then refresh the tab and make sure the message you want is listed.
After that, turn off the Internet on your device. Make sure you disconnect both your mobile Internet and your Wi-Fi connection.
Now you can open the message that was cached in Instagram.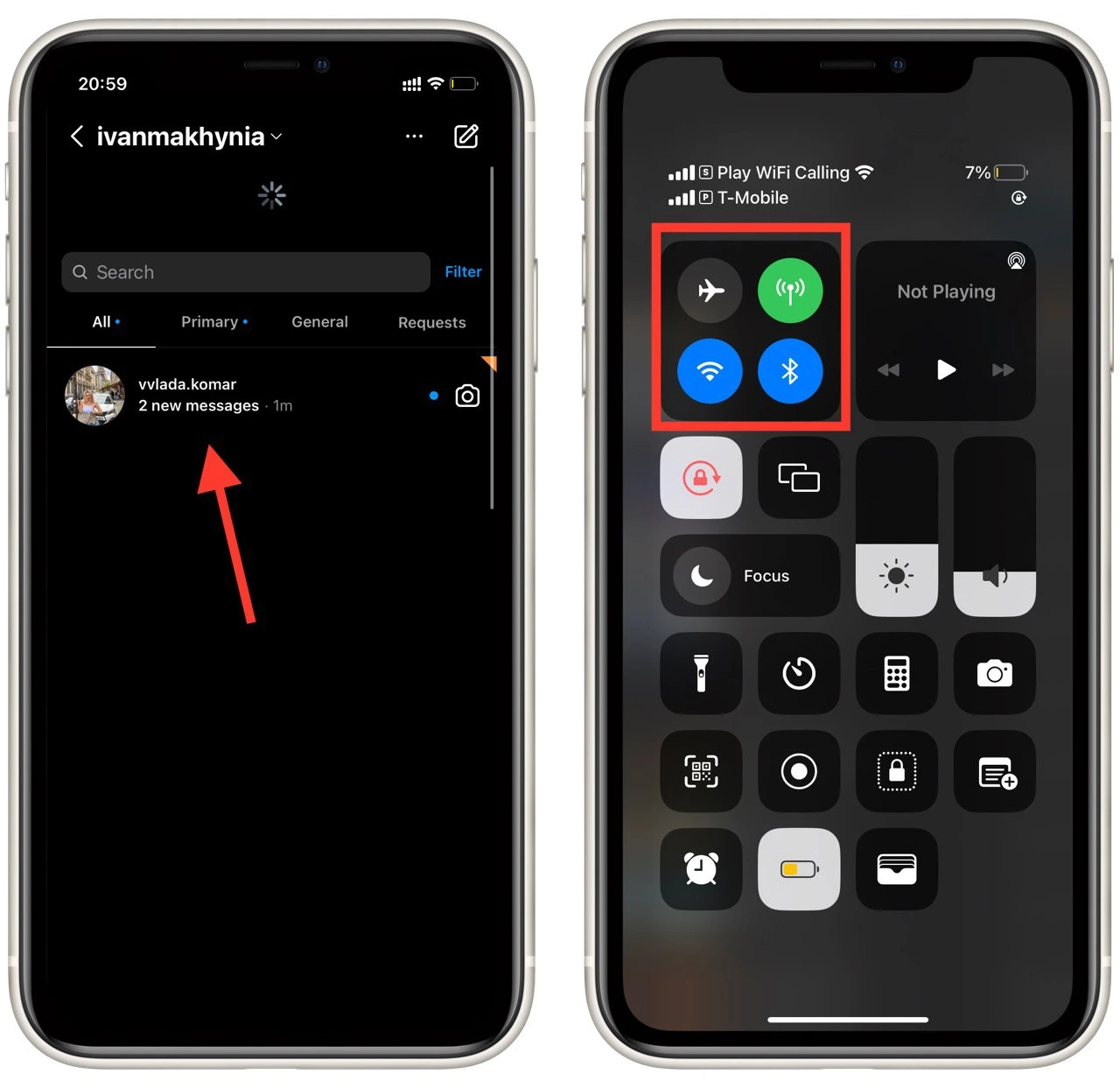 After reading it, you should log out of your account and log back in after you connect to the Internet.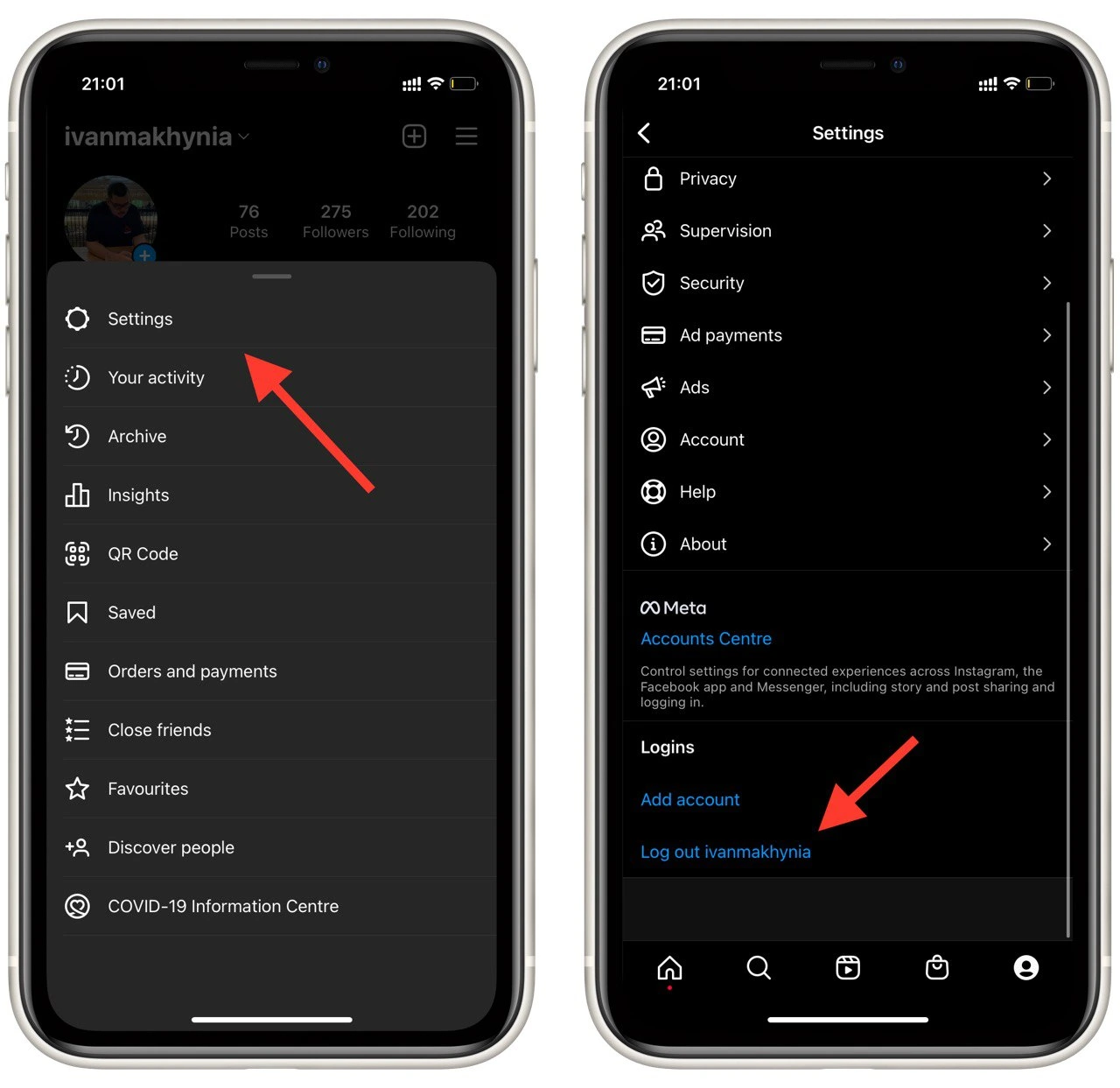 I want to point out that you will definitely need to log out of your account after you read the message. Instagram, like any application, records data about your actions in what is known as temporary data. If you connect to the Internet before you leave your account Instagram will send the information that you read the message to another user.
Read the message using notifications
The easiest and most obvious way is to read the message in a preview notification that Instagram sends you when someone posts to you. This works well with short messages but will not be relevant if the message you sent is long.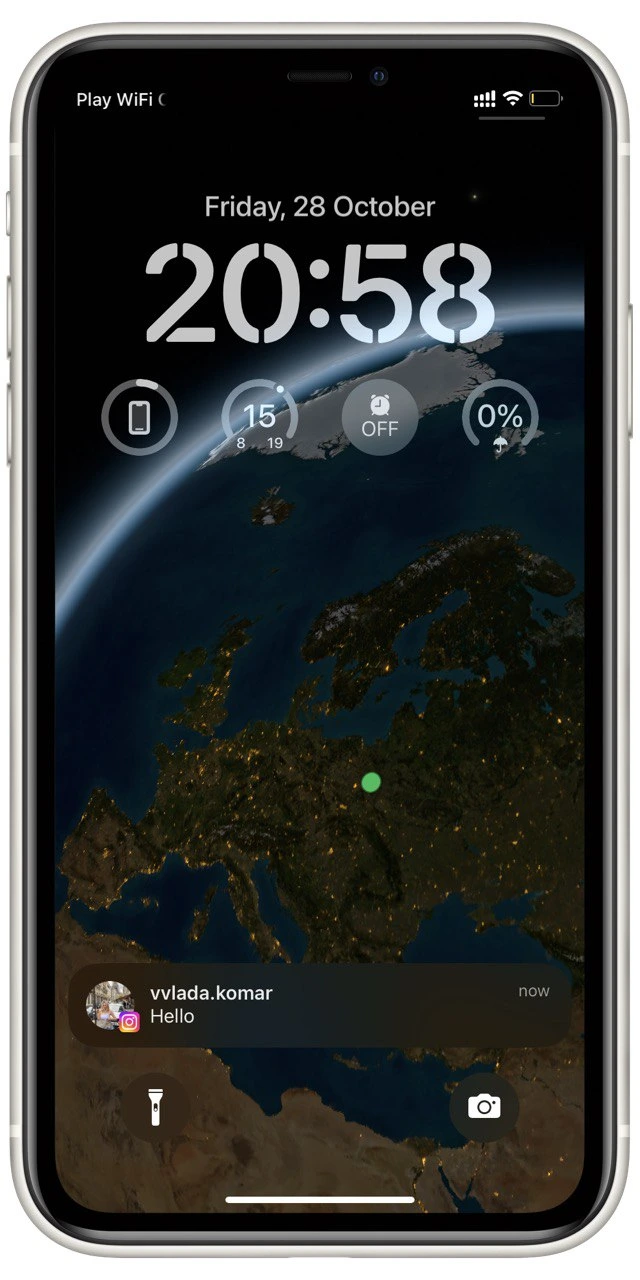 In fact, this may not always work correctly depending on your notification settings and system. For example, you can prevent Instagram from sending many notifications. In this case, you can only see the most recent message sent to you in the notification center.