Samsung TVs don't cease to delight their users with new features. This time it's the Multiview function on Samsung Smart TVs. On a Samsung TV, you can watch several channels at the same time. To do this, it's necessary to use the multilink function on the Samsung TV. If a person hears about it for the first time, is likely to immediately wonder why anyone would need it.
Other people will think that it's a cool way to do several things at the same time and save time. However, if we look at what it's for, users who use the Split Screen function will answer with confidence that it's convenient and necessary. So to find out if this feature is necessary for you, you should try it out. To know if you will be comfortable using a Split Screen on Samsung Smart TV.
What is Multitasking on Samsung Smart TV
Samsung Split Screen is a feature that allows you to watch multiple things streaming at the same time. In fact, with this feature, you can split the TV screen and watch content from different sources. For example, it looks like you can watch simultaneously from sources such as your smartphone, game console, app, TV tuner, live streaming, and others. This feature can be useful when watching multiple events or mirroring your phone so you don't get distracted.
People who regularly use this feature find that they get the most out of their TV because of it. Also, if you're still looking for your future smart TV, it will be useful to learn about the characteristics of popular models such as Samsung QN85B vs QN90B vs QN95B. To understand which smart TV is the most suitable for you. In order to be able to use the versatility of smart TV in the future.
Read also:
How to install the ESPN app on Samsung Smart TV
How to connect Samsung Soundbar to Samsung TV
How to log out of Hulu on Samsung TV
How to set up a Split Screen on a Samsung Smart TV
Samsung Smart TV users will all confirm that setting up this feature on your TV isn't as difficult as it may seem. You only need to take a couple of steps on your TV using the remote control. Before you do that, you will need to know some technical issues. Many people wonder what the maximum number of screens they can connect to their TV is before connecting. With Samsung TV's split-screen feature, you can watch on no more than two screens.
This allows you to watch two channels or programs at the same time. More than two screens are currently not available for viewing. Especially if this function were available, it would hardly be convenient. Also, when people first connect Multitasking on TV, they're worried that they need a mobile phone only Samsung, but this is far from it. You don't have to have a Samsung mobile device to stream or mirror on your Samsung TV.
You can use many different types of mobile devices for streaming, including Samsung devices, Android mobile devices, iPhones, and others. In general, if you're just researching this issue before buying any smart TV, you should research all smart TV options on the official website to be sure before you buy and know which model supports a Split Screen.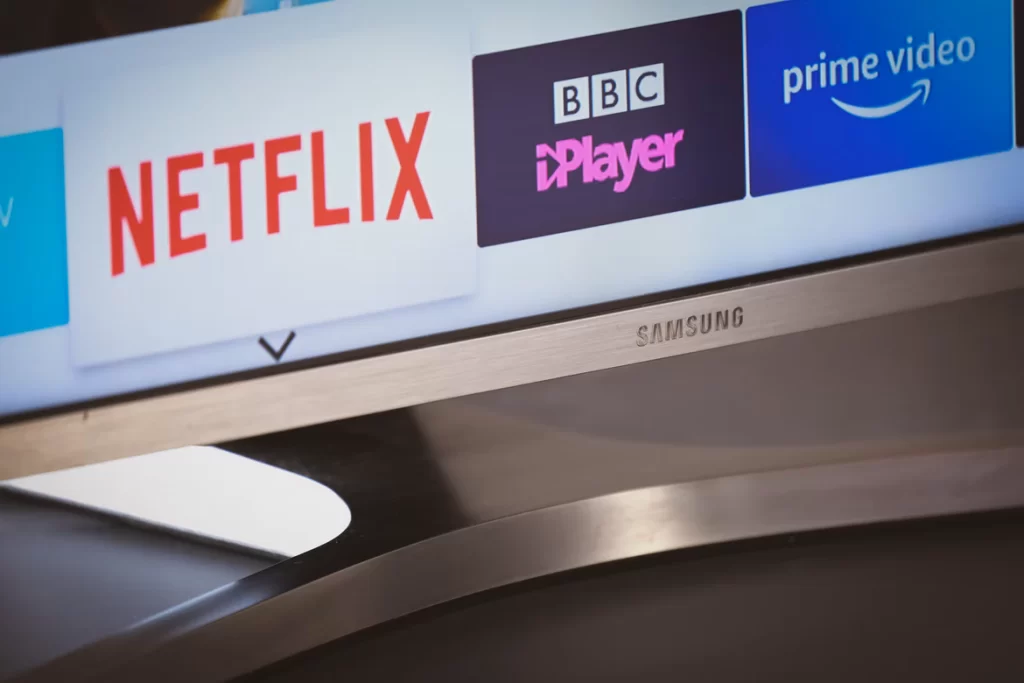 What steps to take to set up a Split Screen on a Samsung Smart TV
If you're doing this for the first time, following these steps will quickly get you up and running with this feature, that you need:
The first step to setting up a Split Screen on Samsung Smart TV is to select Home on your TV remote and press the Multiview button.
Next, you need to choose the Source of the content.
When you select an external device, you need to go to the Source menu and scroll to the Connection Guide. After selecting the device.
Then you will have a Split Screen and you will see the selected content on one screen.
Now you need to set up the second screen.
You need to click and select the second Source to set up the second screen on the Menu.
After these steps, you can adjust the size of the windows on the TV according to our preferences.
Which Devices Are Compatible with Samsung Multiview TV
Multiple devices can stream to your TV to watch multiple shows and programs at the same time. The most important thing you need to know about what devices are compatible with Samsung Multiview TV is that you don't need to have a Samsung phone in order to make the second screen a broadcast of your mobile.
In general, you can stream shows and channels from your phone and computer devices. These devices include smartphones, computers, tablets, as well as services such as Samsung TV Plus and other TV apps. You can even connect devices to the TV via HDMI port and cable, as well as connect via USB devices.
How do you fix a Split Screen on a Samsung Smart TV
If you suddenly tried to configure a Split Screen on Samsung Smart TV, but unfortunately nothing worked, you need to understand this issue a little bit. Your further actions will depend entirely on what kind of problem has arisen. The most common case that many people encounter is a lack of signal as if you don't connect anything.
If it's an HDMI port and cable or USB device. Check to see if the TV cords are securely connected. If they work fine, check compatibility, try replacing the cables, and see if that helps. Try connecting these devices to another TV or computer to see what the problem is. By following these simple steps, you will narrow down the possible causes of Split Screen breakdowns.
In case you have a problem with sound playback, you should learn how to solve sound problems in Samsung TV Multi View. The best way to solve the problem is to apply to the service center, so you don't make it worse, and specialists will help you quickly and accurately.
Read also:
What are good 70-inch TVs you can buy
How to turn off ads on Samsung TV
Samsung QN85B vs QN90B vs QN95B comparison
Why might need to turn off the Split Screen on Samsung Smart TV
n fact, the reasons to turn off Multitasking on Samsung Smart TV are very individual. Every Samsung Smart TV user can have a completely different opinion about this function. However, nevertheless, the most common reason for many people is discomfort. Some people say that two screens are very distracting for them and they can't focus on any one screen. This reason makes sense.
Also a common reason is that they only have one HDMI source at the same time. Since the Multi View feature on the Samsung Smart TV doesn't mean that you can safely connect two HDMI cables to input two images from different devices. However, if you decide to turn off Multi View on Samsung Smart TV you can learn how to do it and more information about it in the post.
In today's world, it's expected that your TV can generate features such as Multiview. As today's TV sets that the market presents to us surprise every user. This time, the creators decided to impress their customers with the ability to watch a TV program and on the second part of the screen to flip through the Instagram feed or watch another program. Your Samsung Smart Tv allows you to watch two programs at the same time thanks to the Multiview function.
You can easily mirror your phone with Tap view and use your phone while enjoying your favorite sports or TV show. Also if you have realized how much you can benefit from this function you can learn more about the Split Screen function and how to use Multi View on Samsung Smart TV. Since it's likely to make life easier for many and help you enjoy watching on your smart TV even more.