Sharing your favorite Spotify playlist with your friends and family is a great way to introduce them to new music or to show off your excellent taste. Fortunately, Spotify makes it easy to share playlists with others.
You can share a playlist via social media, email, or by copying the link and sending it to someone directly. You can do this both using your smartphone or PC.
So let's take a closer look at how to share a Spotify playlist, customize your sharing options, and collaborate on a playlist with others.
How to share a playlist on Spotify mobile app
If you want to share your Spotify playlist using the app on your iPhone or Android, you can follow these steps:
First, open Spotify and go to the playlist you want to share.
After that, tap on the tree dots button.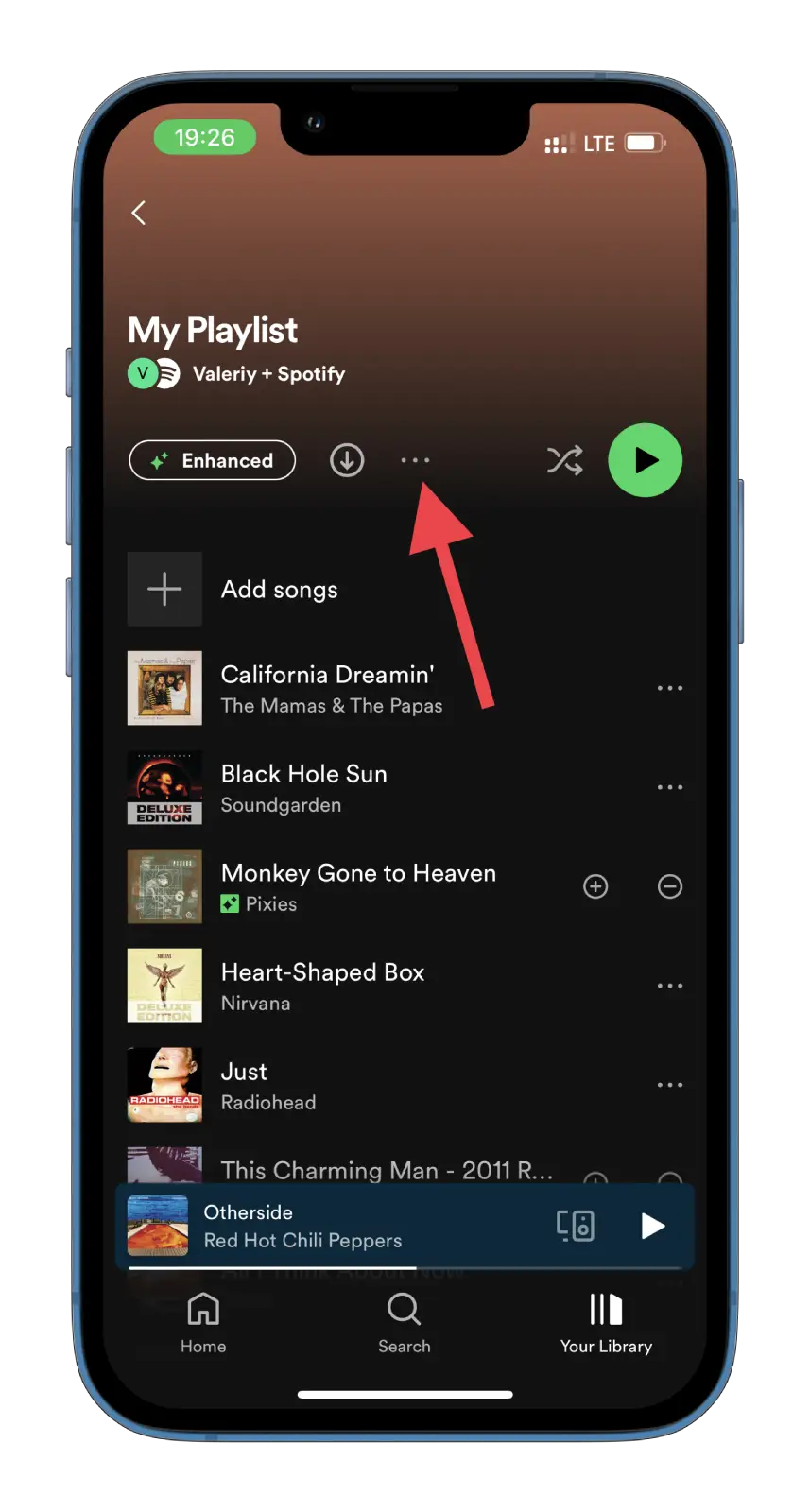 Next, scroll down and select the Share option.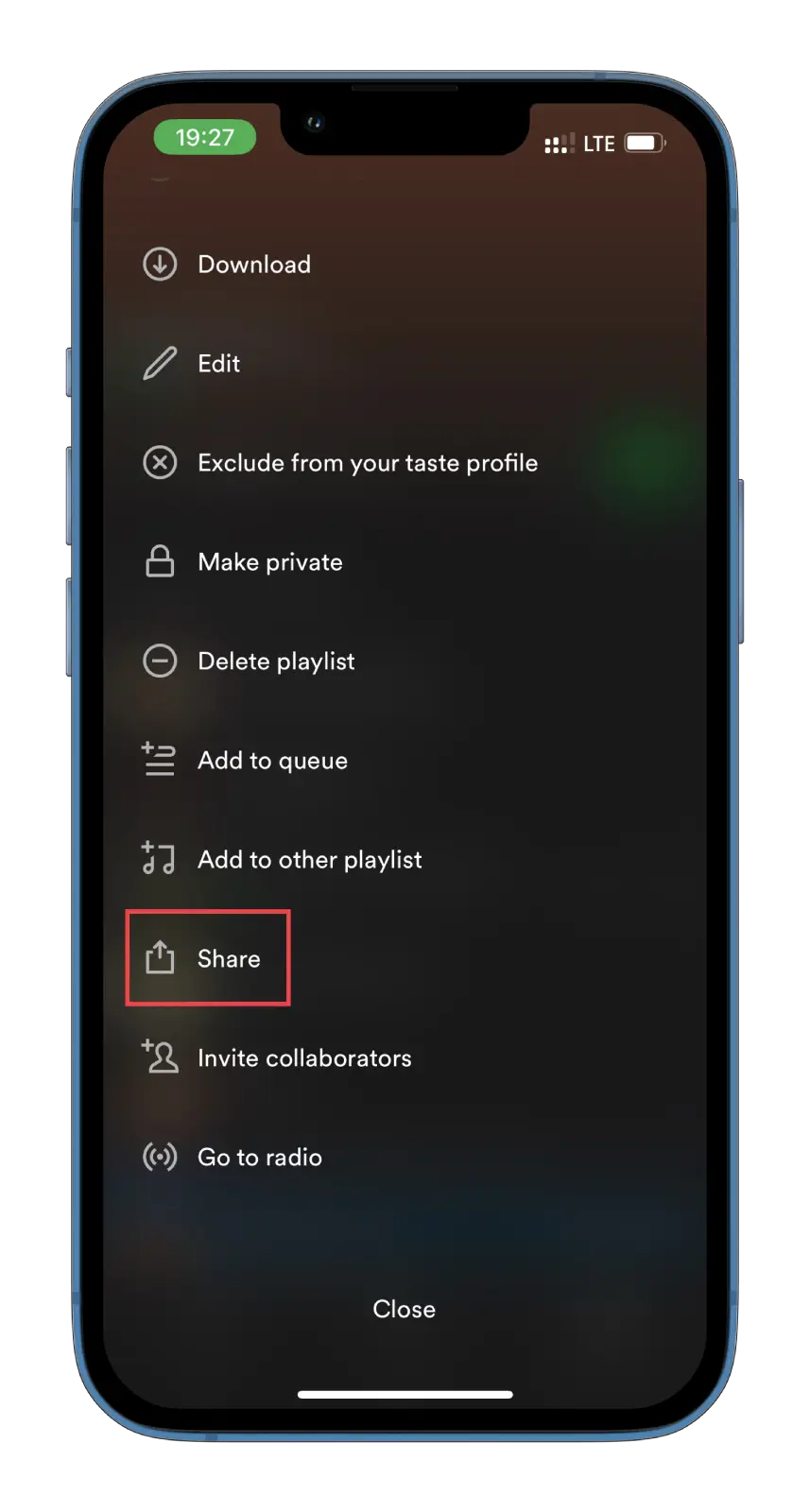 A menu will appear with several options for sharing your playlist. You can share it directly with a friend or group of friends on Spotify, share it on social media, copy the playlist link to share via text or email, or even embed the playlist on a website.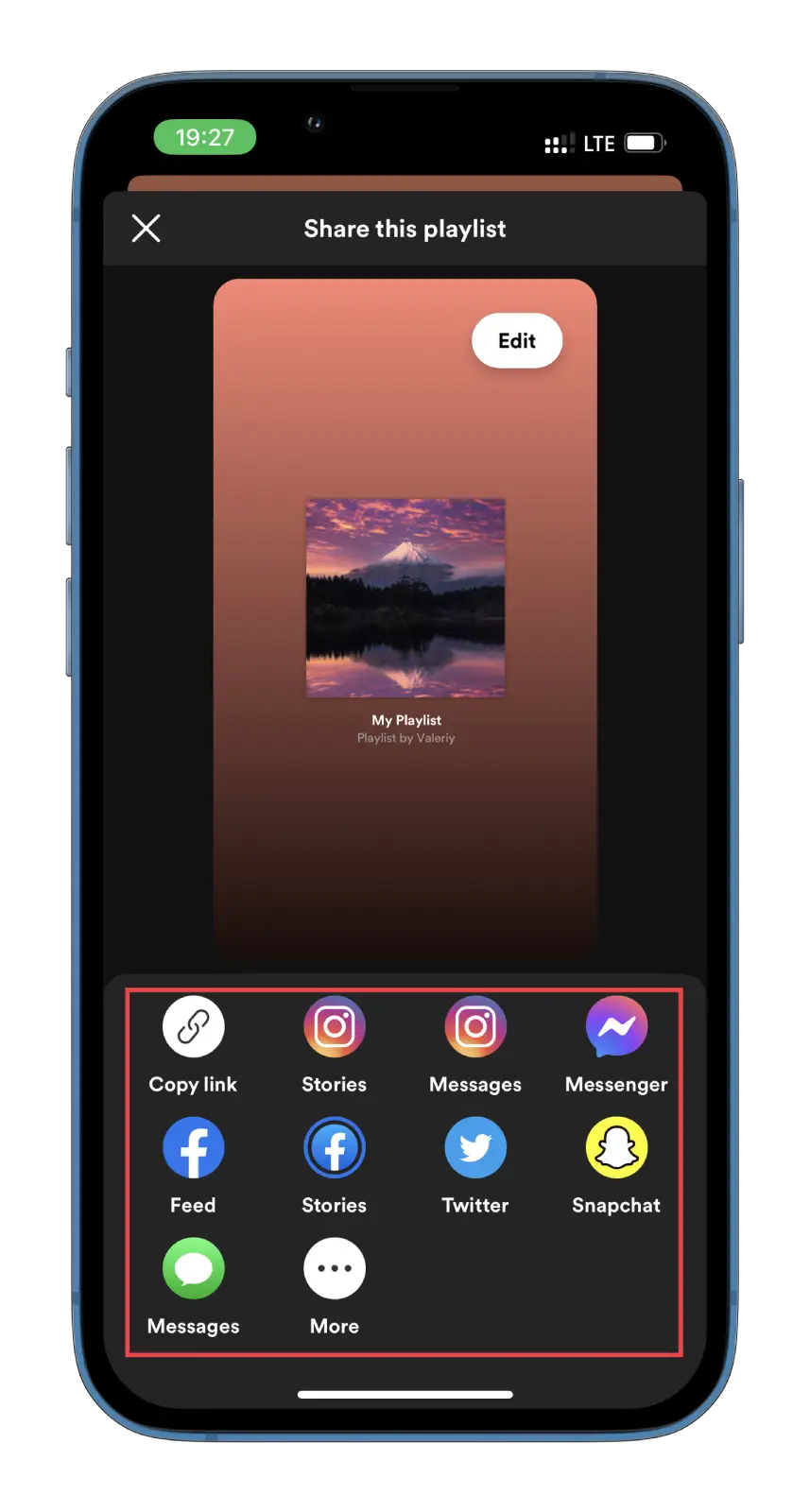 If you choose to share the playlist on social media, select the platform on which you want to share it and follow the prompts to post the link.
If you want to share the playlist link directly with someone, copy the link and send it via text or email. They can click the link and listen to the playlist on their Spotify account.
By the way, you can also edit the appearance of the playlist cover and background for your Instagram Story, for example. Once you're ready, post or send a message. You can also copy a playlist link to share it with others.
How to share a playlist on Spotify Web or PC
As mentioned above, one way to share a playlist via Spotify Web or PC is by copying the link. So here's where to find this option:
First, open Spotify and go to the playlist you want to share.
Then click on the three dots icon.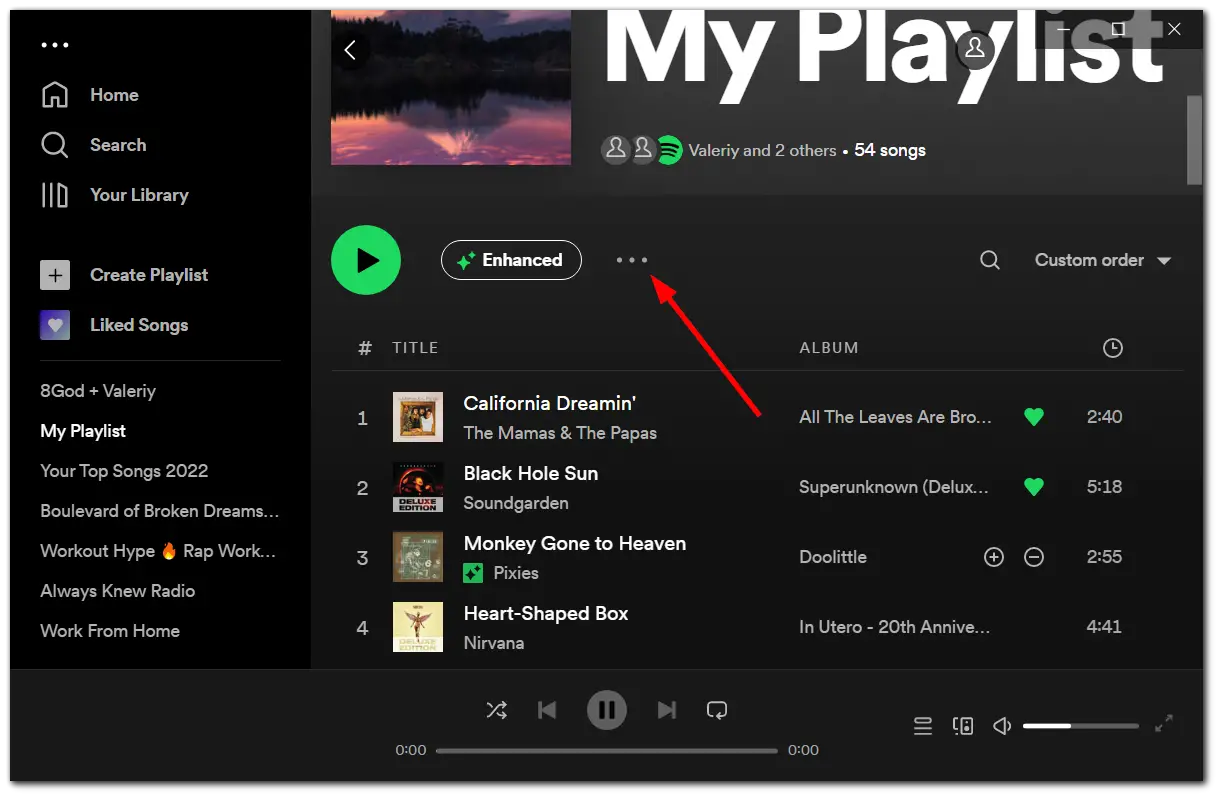 Next, hover over Share and select Copy link to playlist.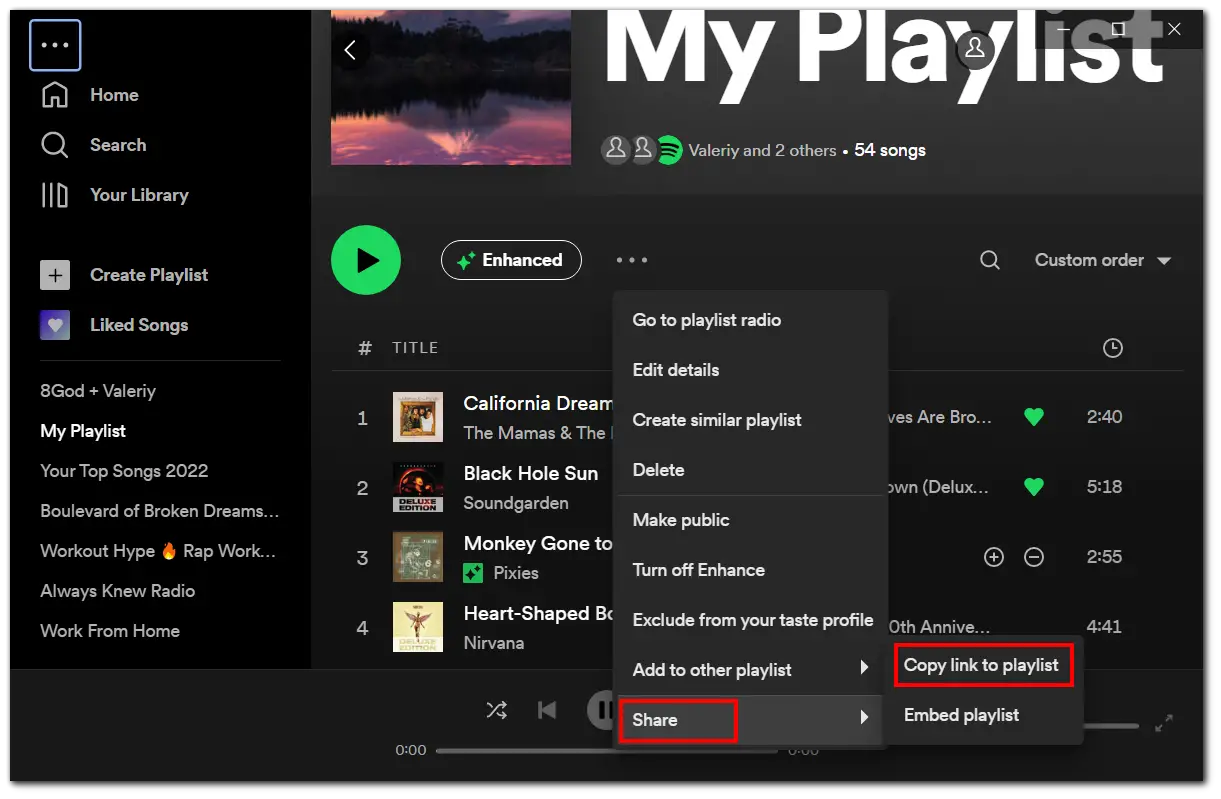 Finally, you can paste it wherever you want and share it with friends.
As you can see, sharing a playlist on Spotify is a simple process that can help you connect with friends and family over your favorite music. But let's also figure out a few extra things.
What is the Embed option on Spotify?
You may have noticed that the Share menu also has the Embed playlist feature. It refers to inserting or integrating a Spotify playlist into a website or other online platform.
When you embed a playlist, Spotify will generate a code you can copy and paste into your website's HTML code or content management system (CMS). This will allow visitors to your website to listen to the playlist directly from your site without navigating to Spotify separately.
The Embed option can be helpful for bloggers, podcasters, and other content creators who want to incorporate music into their online content. By embedding a playlist, you can enhance the user experience for your audience and make it easier for them to listen to the music you're discussing or recommending.
To embed a playlist on Spotify, click the Embed playlist option when sharing the playlist and follow the prompts to customize the code. For example, you can adjust the player's size and select a light or dark theme to match your website's design.
What is a Collaborative playlist on Spotify?
Collaborative are playlists on Spotify that multiple users can contribute to and edit. But first, you need to create it (follow this link to learn how). Then, you can allow other Spotify users to add, remove, and rearrange songs on the playlist in real-time. Collaborative playlists are also great for creating a shared music experience with friends, family, or fans.
Collaborative playlists can be a fun way to discover new music. They can also be helpful for collaborative projects, such as creating a playlist for a party, event, or podcast. So if you want to create a shared music experience, try a Сollaborative playlist on Spotify.