If you're wondering which countries Hulu is available in, it's primarily an American platform. Hulu has tailored its content for the US audience, but it's also officially present in certain regions in Japan. For international viewers, accessing Hulu can be quite challenging due to geo-restrictions set by the platform.
Given its popularity, many global users often seek ways to watch Hulu from outside the official regions. Some use VPNs and other technological workarounds to bypass these restrictions, while others wait for the platform's international expansion. It's essential to know the intricacies of Hulu's availability, its expansion plans, and the potential challenges or violations involved in accessing it from non-supported countries.
Let's dive deeper into the geographical reach of Hulu and the nuances associated with its accessibility.
What countries does Hulu work in
Hulu has primarily catered to audiences in the United States. Its services have been tailored for residents across the contiguous United States and in regions like Hawaii, Alaska, Puerto Rico, Guam, US military bases abroad, and the US Virgin Islands. However, Hulu customers outside the continental US may experience connectivity problems. Hulu support has stated that if this is the case, customers can contact customer support, and they will be able to help resolve regional limitations.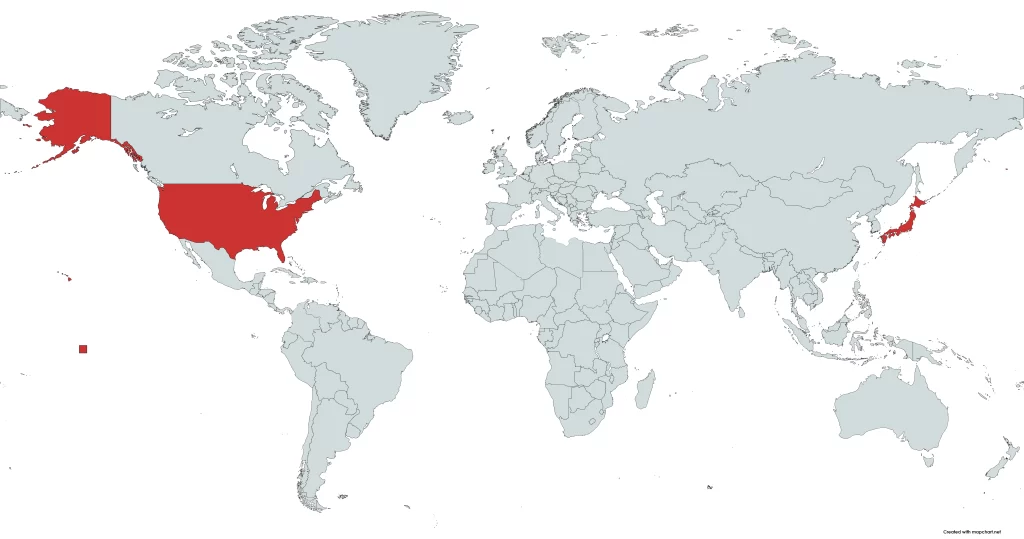 Hulu's reach isn't just confined to the US. In a strategic move to tap into the Asian market, Hulu also extended its services to Japan. Although it began with limited availability in select areas, Hulu in Japan has slowly been expanding its content offerings to cater to the diverse tastes of Japanese viewers. This venture signifies Hulu's potential interest in exploring markets beyond its American stronghold. However, it's worth keeping in mind that Hulu has been available in Japan for a few years now, and there's no word yet on future expansion plans.
How to watch Hulu outside the US
Hulu's geo-restrictions mean that its content is primarily limited to US residents. This means that potential subscribers from other countries simply cannot open Hulu. Usually, you will get an error message if you try to open Hulu from abroad, even from countries close to the US, such as Mexico.
A widely adopted solution is the use of a Virtual Private Network (VPN). A VPN masks your actual location by routing your internet traffic through servers in specific locations – in this case, the US. By selecting a reliable and robust VPN service known for bypassing streaming platform restrictions, users can create an impression that they are accessing the internet from within the US, even if they are halfway across the world. It's essential to opt for VPNs that have strong US server coverage and are known for high-speed streaming capabilities.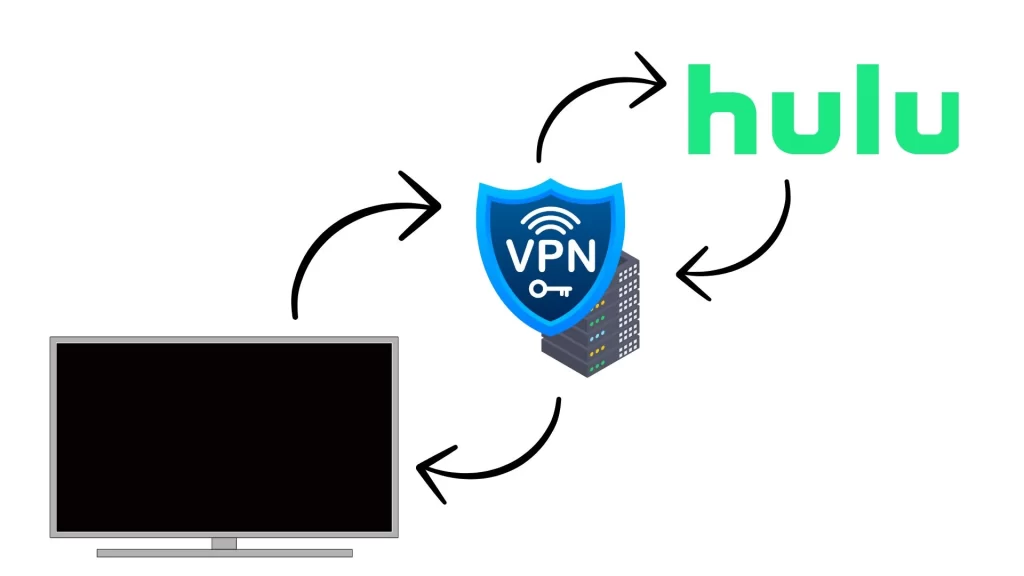 It is mainly about paid VPNs, as Hulu and the service block access to content, which determines many free VPNs. In addition, the speed of the VPN is also important, as you cannot watch Hulu without freezes on a weak connection. After setting up a VPN, one needs to connect to a US server. Upon doing so, navigating to Hulu's website or using its app will grant access to its content library.
However, it's essential to be aware of potential challenges. Hulu actively tries to identify and block VPN traffic, so not all VPNs work consistently. It's a game of cat and mouse, where VPN providers constantly tweak their services to evade detection. Users need to be prepared for occasional disruptions and may have to switch servers or occasionally look for newer VPN providers that can bypass Hulu's barriers.
What VPNs can you use to watch Hulu outside of the US?
Accessing Hulu from outside the US using a VPN can be challenging since Hulu actively tries blocking VPN servers. However, some VPN providers are known for their ability to bypass such restrictions more consistently than others.
When choosing a VPN for Hulu, looking for services that offer a money-back guarantee or a trial period is essential. This way, if you find out the VPN doesn't work with Hulu, you can get a refund. Furthermore, since the VPN landscape constantly evolves with streaming platforms updating their blocking measures, it's a good idea to stay updated with user reviews and VPN providers' announcements to ensure streaming availability.
Does using a VPN violate Hulu's terms of use?
Yes, utilizing a VPN to bypass Hulu's geographical restrictions directly violates Hulu's terms of use. Hulu's terms explicitly state that their service is designated for use within the United States and its territories. Their agreement also underscores that they employ technology to verify users' geographic locations. Using tools or mechanisms, like VPNs or proxy servers, to obfuscate one's location infringes upon these terms.
According to Hulu's Terms of Use: "Location Access. Content may be limited to distribution in certain geographic locations. For that reason, we may use different technologies and methods to verify your geographic location. For example, you may be required to enable location access on your Compatible Device in order to access certain Services or to watch select Content made available through certain Services."
If Hulu identifies that a user is employing a VPN or similar technology, they reserve the right to suspend or terminate access to their service. This stringent stance is largely attributed to content licensing agreements, which often bind streaming platforms to specific geographic regions. Therefore, Hulu is contractually obligated to uphold these regional restrictions.
What languages does Hulu support?
On Hulu, users might find that the platform doesn't offer the same flexibility as other streaming services like Netflix when it comes to altering the audio language. Viewers will notice an "Audio" option by accessing the player's gear icon. Surprisingly, upon clicking, most content will only present an English audio track.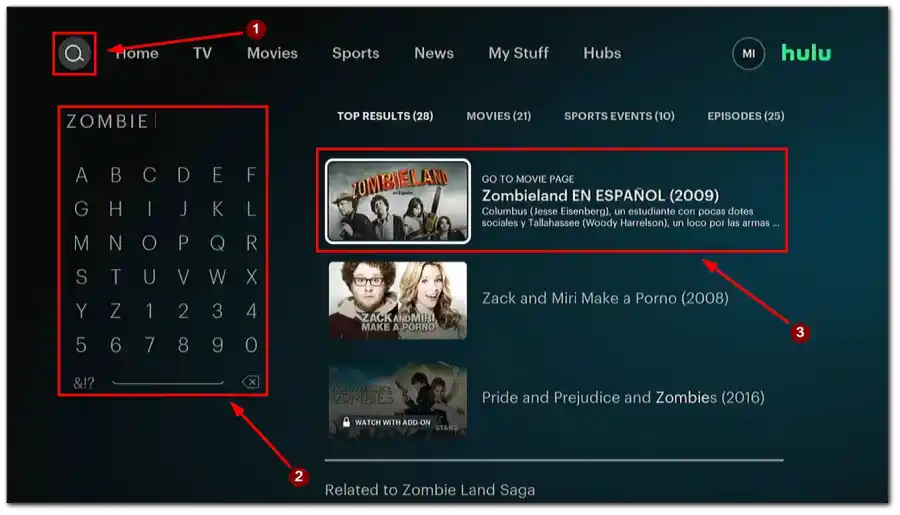 That said, Hulu does offer content in other languages, though they are curated differently. Rather than being an alternative audio track, they are listed separately from the primary English content. These listings can be identified with their "Title (Language)" format. While these alternative language versions are limited, they exist, particularly given Hulu's presence in Japan. Notably, Hulu has a plethora of Anime series. These Anime shows often come in both Japanese and English dubbed versions. Viewers wanting to switch between them simply need to select an episode labeled "Dub" to access the English version.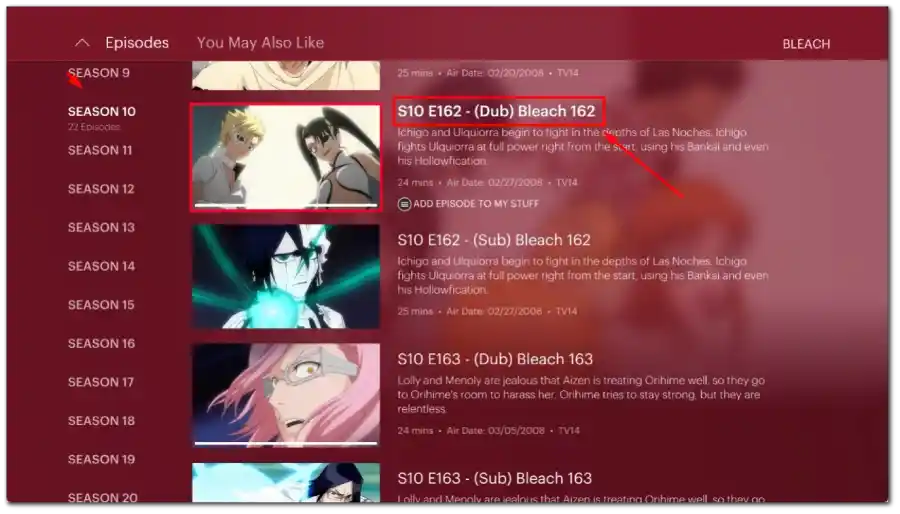 As for subtitles, Hulu has made the process relatively hassle-free. Viewers can modify subtitle preferences directly within the player interface while enjoying their chosen content. This allows them to toggle subtitles on or off and potentially switch between available subtitle languages.
Can I pay for a Hulu subscription with a non-US card?
It's impossible to directly pay for a Hulu subscription using a non-US card due to regional and licensing constraints. However, international users have found alternative payment methods to access the platform. Specifically, Hulu accepts payments via PayPal, which can be linked to non-US bank accounts. Hulu gift cards from various online retailers offer another viable payment option for those outside the US.