One of the common problems on Hulu is the "Hulu couldn't log you in" error. There are many reasons why you may encounter this warning. Some of them are simple, such as accidentally using the wrong email address and password or exceeding the maximum number of devices logged in simultaneously. Others may be caused by technical issues, such as problems with Hulu's servers or a dropped internet connection.
To resolve this error, there are a number of solutions to explore. Some of them are quick, such as double-checking the email address you provided, ensuring you haven't exceeded the number of devices streaming simultaneously, or checking to see if your subscription has expired. There is also a technical side of the issue: You need to clear your browser cache and cookies and, in some cases, even reset your password. In case of persistent problems, you can contact Hulu support.
Why you may see the "Hulu couldn't log you in" error
The problem with an unidentified email is most often due to user error. However, several other reasons can cause it. Let's take a look at the most common ones:
Email not verified: When you first sign up with Hulu, you are prompted to verify your email. If you skip this step or don't click the verification link sent to your email, Hulu won't recognize the email as legitimate.
Incorrect email address or password: You may encounter this error if you mistakenly entered an invalid email address during registration. The email address may be invalid due to typos or if it does not exist. You may also have entered the wrong password when you wanted to log in. Double-check the login information you enter.
Deleting an account: If you have previously deleted the Hulu account associated with this email address, this error may occur when you try to use it again. You cannot reactivate your account. You will need to create a new one.
Hulu-side technical issues: Sometimes, technical issues on Hulu's end may prevent you from verifying your email address for log-in. For example, their servers may be down temporarily.
Cookies and cache problems: Cookies and cache accumulated in your browser sometimes result in outdated or corrupted data, which may prevent your email from being successfully verified.
Internet Problems: If your internet connection is interrupted, you may experience data loss while submitting your Hulu login request. In this case, the system may not recognize your email or password and prevent you from logging into your account.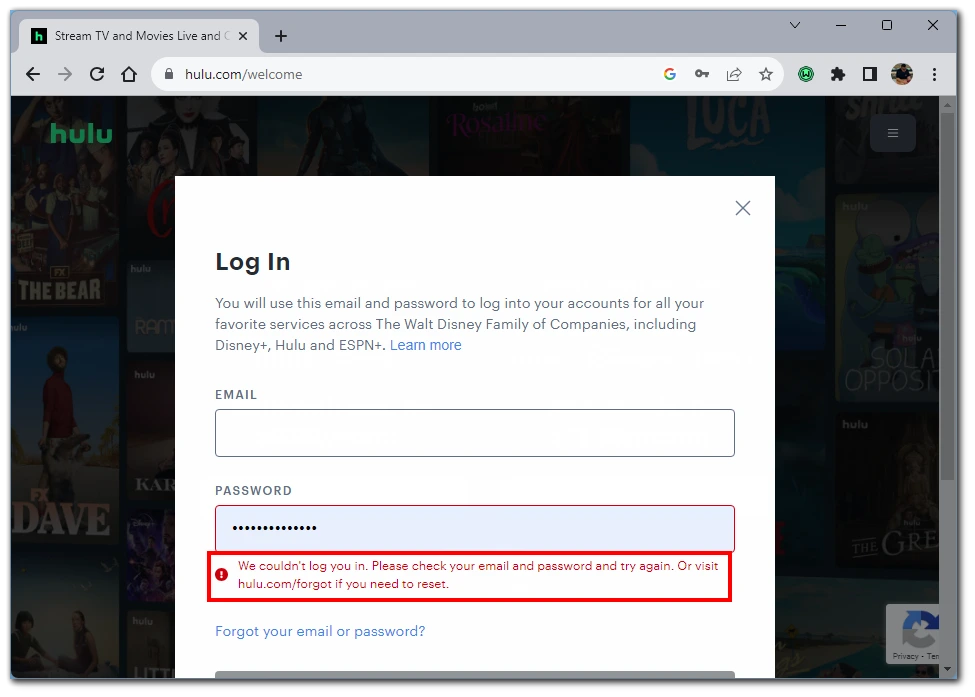 This problem is usually not difficult to fix. If you are convinced you don't fit any of these causes, we can move on to the universal fixes that will solve this problem.
What to do to fix "Hulu couldn't log you in" error
Now, let's proceed to cure the "Hulu couldn't log you in" error. Below, you will find a list of potential solutions to this problem. Start moving from top to bottom and try them one by one until you find one that works for you.
Ensure the correct email address and password
It's essential to begin with the basics. An error as simple as mistyping your email address or using a wrong email can lead to a login error. Take a moment to double-check the email you're inputting. Ensure there are no typos and that it corresponds with the email you used during the Hulu signup process.
Also, check that you are entering the correct password. Pay attention to the layout of your keyboard and check if Caps Lock is enabled. If you cannot remember your Password, you can reset it. Resetting passwords is a time-tested solution for a myriad of login-related issues. Head to Hulu's official website and go to the "Log In" page. Select the "Forgot your email or password?" option and follow the on-screen instructions. A fresh password might be the simple solution you're looking for.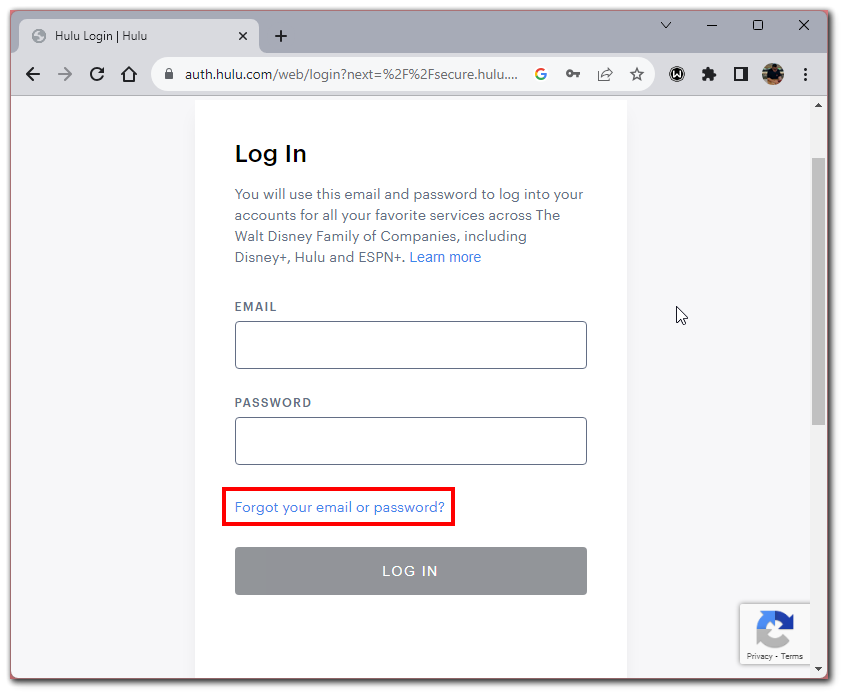 Remember that when you reset your password, Hulu will automatically log you out of all devices where you have logged in. You will also need to access your email account, as you will receive an email with a link to reset your password.
Look for emails from Hulu
Occasionally, Hulu may send notifications related to account activity or verification. These emails may explain the issue at hand. Go to your Inbox and be sure to look through your Spam and Junk folders. In particular, look for emails related to verification, suspicious activity, or other alerts that may be related to the error that occurred. Also, ensure you receive a verification email after registering and confirm your email address.
Check the Hulu server status
Sometimes, the fault lies with the user and Hulu's servers. Websites like DownDetector offer real-time insights on potential outages or technical glitches affecting Hulu. If many users simultaneously report similar problems.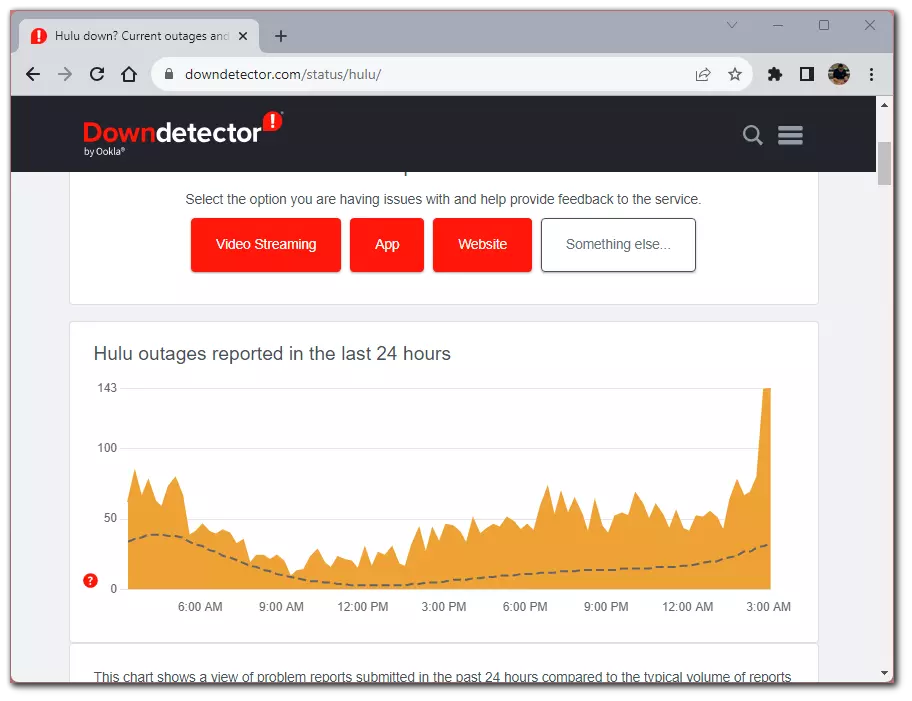 Also, check the company's official social networks. If they have a problem that will take a long time to fix or if technical work has been scheduled, you'll find a notification about it there. In the case of Hulu's problems, you can only wait for Hulu's engineers to fix them.
Look for error codes
In some instances, Hulu might accompany the login error message with specific error codes. These codes aren't merely random combinations; they can be instrumental in pinpointing the root of the problem. If you come across any such code, a quick online search can often provide tailored solutions. For example, error code p-dev320 indicates problems with the connection between servers and your device. You can read how to fix it here.
Clear cache and cookies
Cached data can become a nuisance when it becomes outdated or corrupted. If you access Hulu through your browser, go to settings and clear your browsing data. To do this, you'll need to:
Click on the three dots button at the top right of your browser.
Go to browser Settings.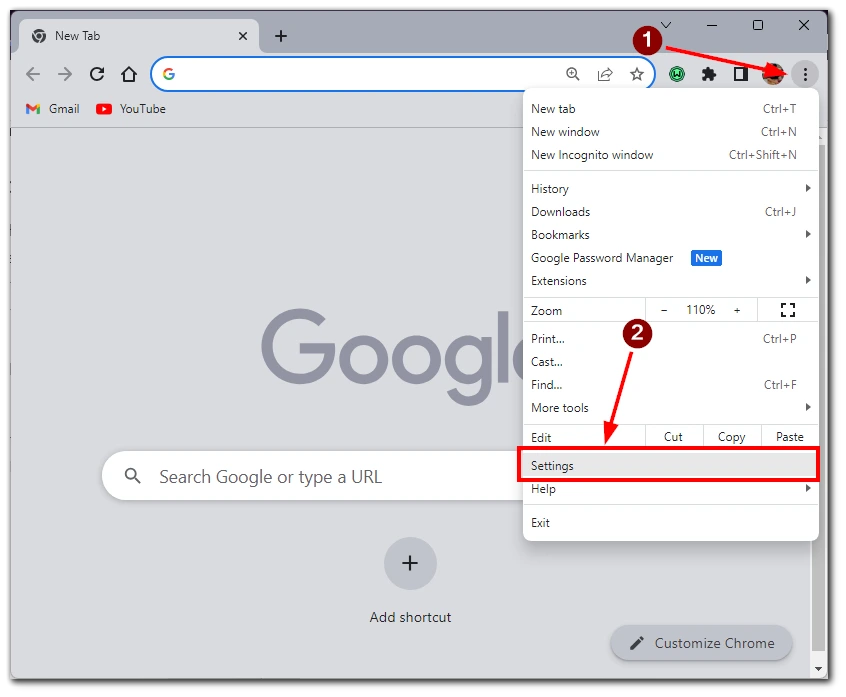 Select the Privacy and Security tab.
Click the Clear browsing data button.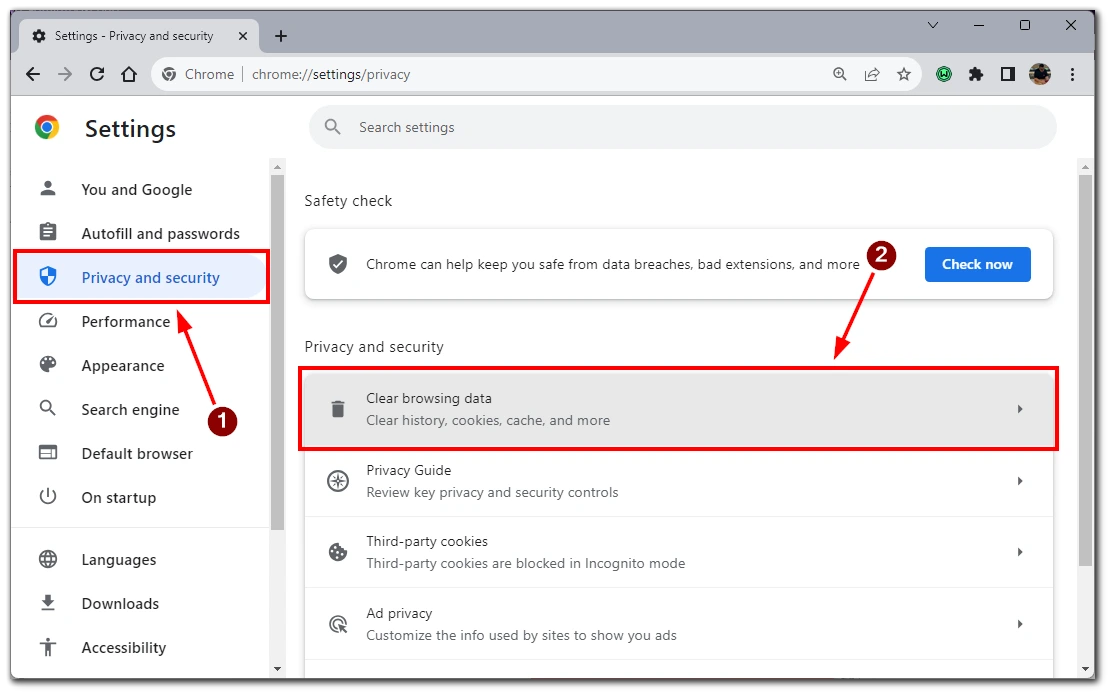 Check Cookies and other site data.
Click the Clear data button to finish deleting temporary data.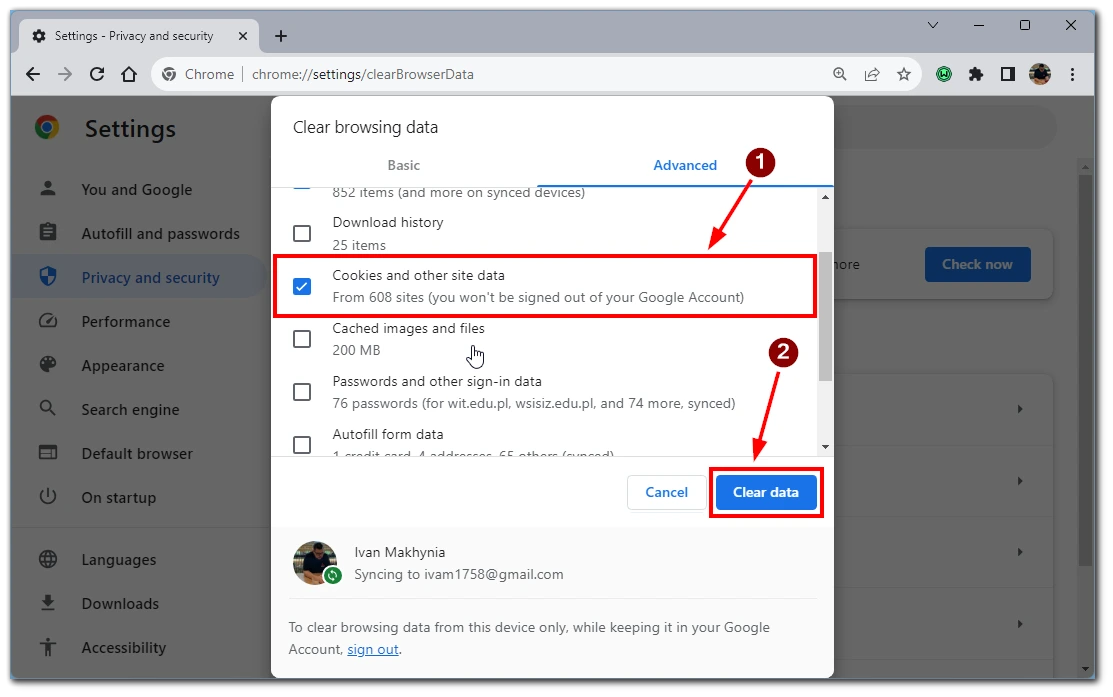 Note that this problem occurs most often when you try to log in using the browser on your computer. However, if you encounter it on a mobile app or streaming device, you can read how to clear your cache here.
Contact Hulu support
Lastly, if all else fails, it might be time to bring in the experts. Hulu's customer support is equipped to handle such concerns. With their guidance and potential account resets, you can be back to binge-watching in no time.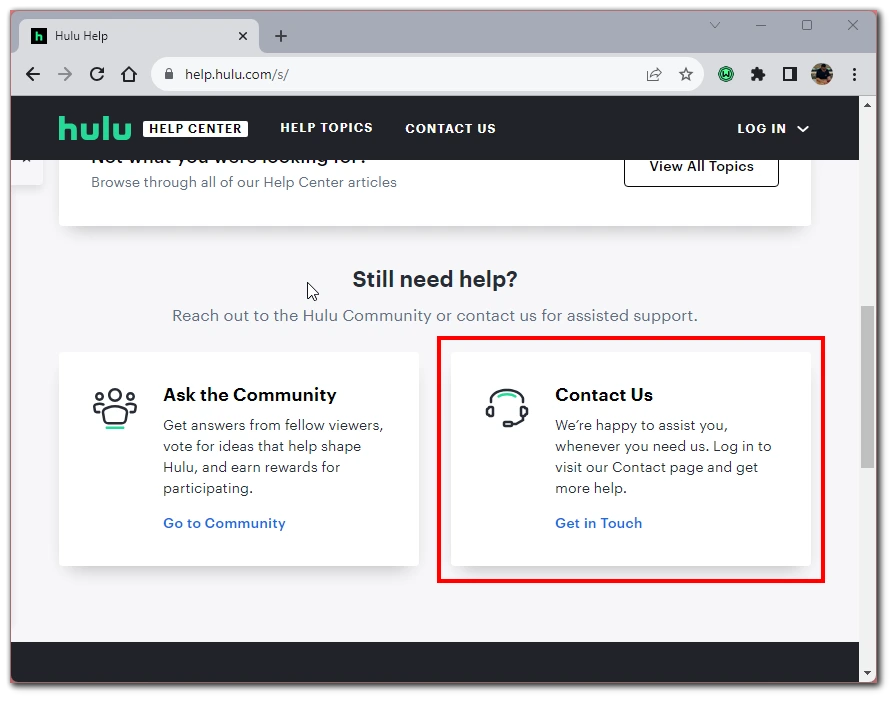 You can contact them at this link. Be prepared to provide them with all your account information, including some details regarding your subscription fees. This may be necessary to identify you as the account's real owner.
Can you use the email from the deleted Hulu account again?
It is technically possible to use the same e-mail after deleting an account. However, it is important to distinguish between deleting an account and deactivating it. Deactivation essentially suspends the account, keeping all data intact, while deletion involves completely removing account data.
It's also worth noting that after deleting your account, your email may temporarily remain in the Hulu system. For this reason, creating a new account may not be available. To resolve this, you will need to contact Hulu support, who will be able to remove the email from the system manually.