You can connect a Vizio TV to Wi-Fi without a remote control by resetting your TV and using a standard USB keyboard. Since buttons on a Vizio TV have limited functionality, you can't use them to connect to Wi-Fi directly.
Instead, use them to reset your TV and then plug a keyboard into a free USB port. Select the desired Wi-Fi access point and enter the password using arrow keys and the Enter button.
How to connect Vizio TV to Wi-Fi without a remote using a USB keyboard
You can connect to Wi-Fi on Vizio TV without a remote control by performing a reset with buttons on the body and connecting a USB keyboard to select your preferred Wi-Fi access point. To do this, you need to:
Plug in and power on your Vizio TV. The standby light should signal the TV is receiving power.
Reset your Vizio TV to factory settings. Press and hold both the "Volume Down" and "Input" buttons for 5 seconds. They are most often located on the Visio TV's right back side but may also be on some models' bottom.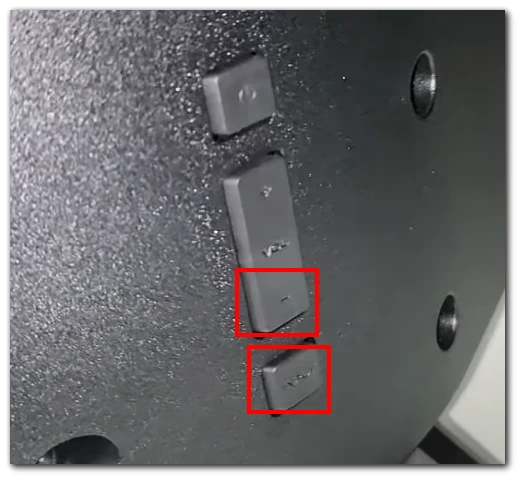 Once a prompt appears, press and hold the "Input" button for another 10 seconds until TV restarts.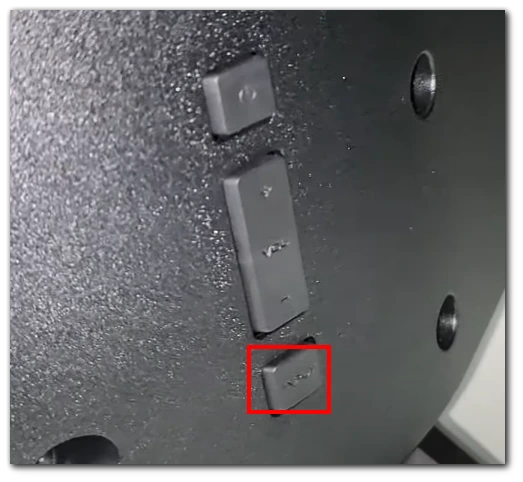 Check your TV for a free USB port and connect a USB keyboard to the TV's USB port.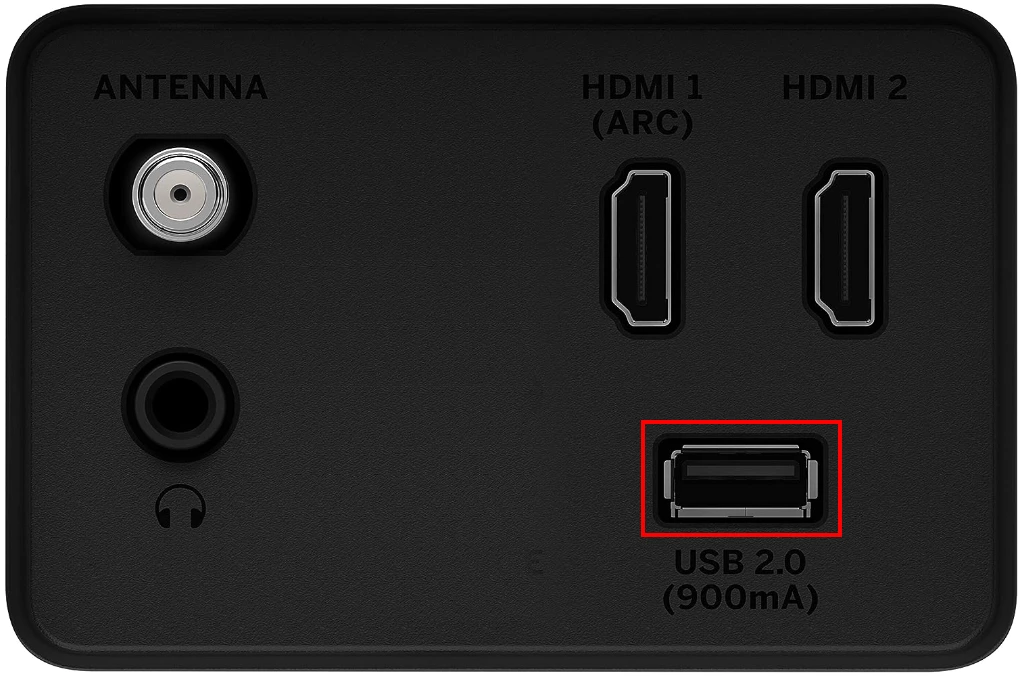 Use the arrow keys on keyboard to navigate and "Enter" key to select.
Follow the on-screen prompts and select language.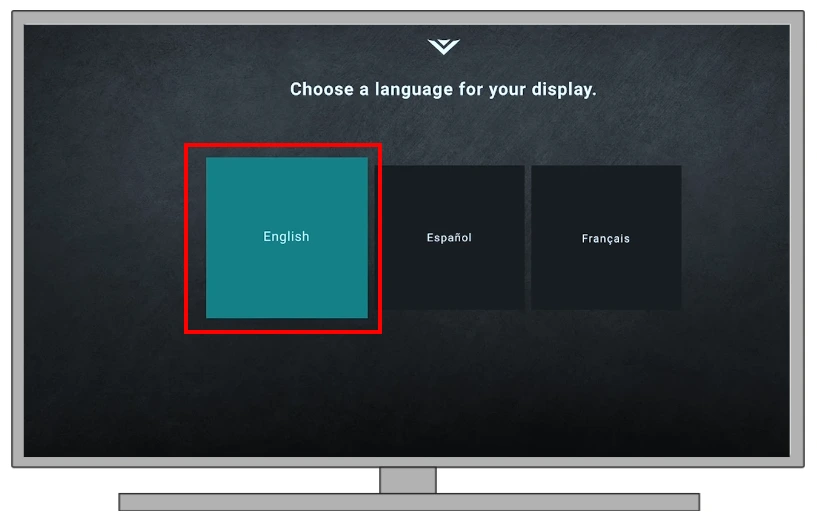 After that, you will asked to connect to a Wi-Fi network. Select your Wi-Fi network using the keyboard.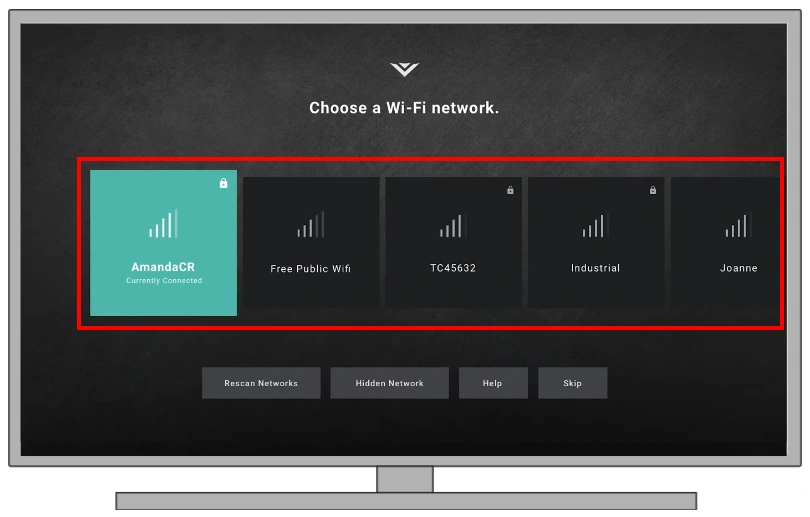 Enter your Wi-Fi password when prompted.
Confirm the TV is connected to Wi-Fi network.
Keep in mind that performing a Reset will restore your Vizio TV to its factory settings, erasing all app data and settings you've logged into. This means you must log in to all your accounts and set up your TV from scratch.
Can you connect Vizio TV to Wi-Fi using on-body buttons?
For those who might be wondering if physical buttons on the Vizio TV can assist in connecting to Wi-Fi, the answer is not directly. The on-body buttons can help you navigate basic functions like changing the channel, adjusting the volume, or turning TV on/off. However, they're not intricate enough for detailed setups like Wi-Fi connections.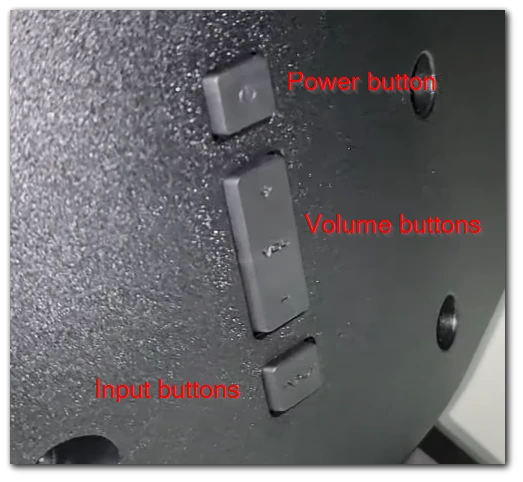 The thing is that Visio TVs usually have 3 buttons on side. The middle is responsible for volume control, top is for Power, and bottom button is used to switch Inputs. Because of their limited functionality, You cannot use these buttons to connect your Vizio TV to Wi-Fi.
What other ways to connect Vizio TV to Wi-Fi without a remote
There are other ways you can connect to Wi-Fi without a remote, but they may be complicated and require you to purchase additional devices.
Ethernet cable
If you just need to connect your Vizio TV to the internet, you can connect it to a router or modem using an Ethernet cable. Of course, in this case, you will have to take care of cable management, and it is unlikely that you will be able to do this if your Vizio TV is fixed tightly to the wall, but it is still a workable method.
Not all Vizio TVs have an Ethernet port, so you should first check if this port is available on your specific Vizio TV. Find the Ethernet port on your Vizio TV back and plug one cable end into it, the other end into a free slot on your router. Vizio TV should automatically connect to the internet after that. Please note that you cannot use the Vizio TV mobile application in this case, as it works over Wi-Fi.
VIZIO SmartCast Mobile App
If your TV is already connected to Wi-Fi and you just want to change the access point, you can do it with the VIZIO SmartCast Mobile application. You only need to download the app to your smartphone (AppStore of Google Play) and connect to your TV's Wi-Fi network.