Just like the music in Stories, Instagram launched the short video format Reels in the USA and other 50 countries. It's a rough counterpart to TikTok, however, based on Instagram. If you don't have Reels in your app, try updating or reinstalling it.
What is Instagram Reels and why it's so popular
In June 2021, Instagram launched its long-awaited short video format, Reels. In this way, the social network is trying to compete with TikTok, and at the same time keep users within the app even longer.
Reels in Instagram is an analog of the short video feed from TikTok. They're added to the social network for the entertainment of users. However, you can use them to promote your brand. While the feature is new, users have a chance to quickly get to the top and get views. Technically, Instagram Reels are short videos up to 15, 30, or 60 seconds long, where you can add your own music, etc.
In general, Reels is similar to TikTok in everything – you can "swipe" the video feed endlessly, and the selection of clips is formed according to the user's interests. Effects, editing options, and filters are the same as in TikTok, but there are fewer functions, although this is probably only a matter of time.
Under each video, the song playing in the video is indicated, and users specify hashtags with keywords.
Anyway, here's more about the Instagram Reels feature and how it works.
Where to find Instagram Reels
If you want to open the Instagram Reels mode, you can just tap on the video from your feed. Instagram will open it in the Reels mode.
Moreover, under the Search tab, where Instagram offers a variety of content, you'll see a Reels panel with a distinctive icon in the middle of regular photos and videos. Tapping on it will open a feed of short clips in which videos are selected by Instagram's algorithm.
In order to navigate, simply swipe up and down to move between videos. You can also like any video, write a comment, or repost it to Direct or Stories. In addition, the Reels section will appear in the user's profile if at least one short video is published.
Note: In case you subscribe to a person via Reels, you'll see not only his short videos but also posts and stories.
Thanks to its wide and simple toolkit of video editing, people can now create thousands of creative videos that are fun to watch and easy to do yourself.
How to create your own Instagram Reels
It's clear that once you know about a new Instagram feature, you want to try new possibilities at once. Especially if it doesn't take you much time and is easy enough to learn. Here's a little guide on how to do it:
Open the Instagram app on your mobile device and go to your profile page.
After that, tap on the "+" icon in the upper right corner of the screen.
On the bar that appears, select "Reel".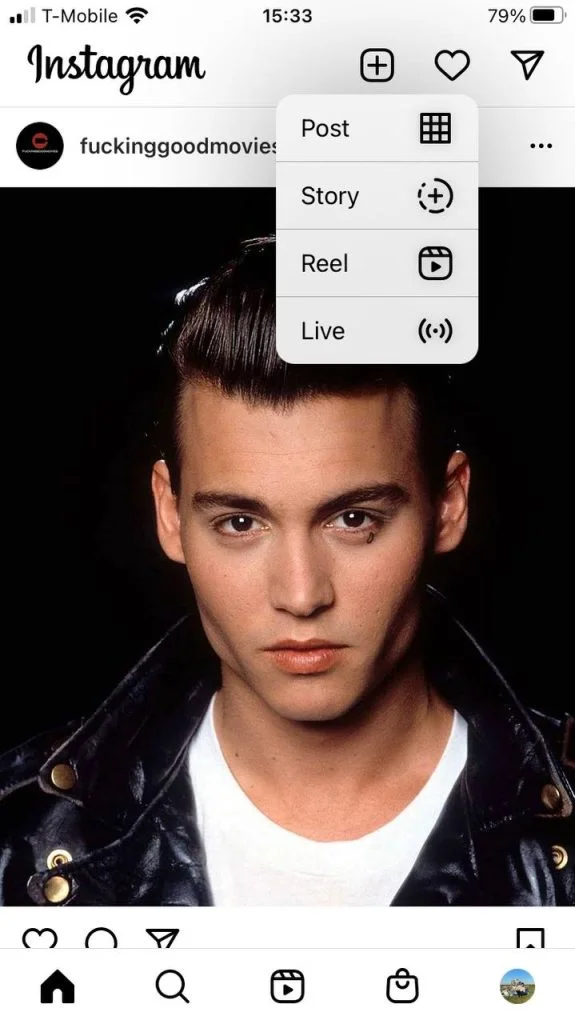 Then, there are several options for creating a clip, adding a previously created video, and uploading several photos from which the clip will be generated. More details about creating a video with the Reels camera are below.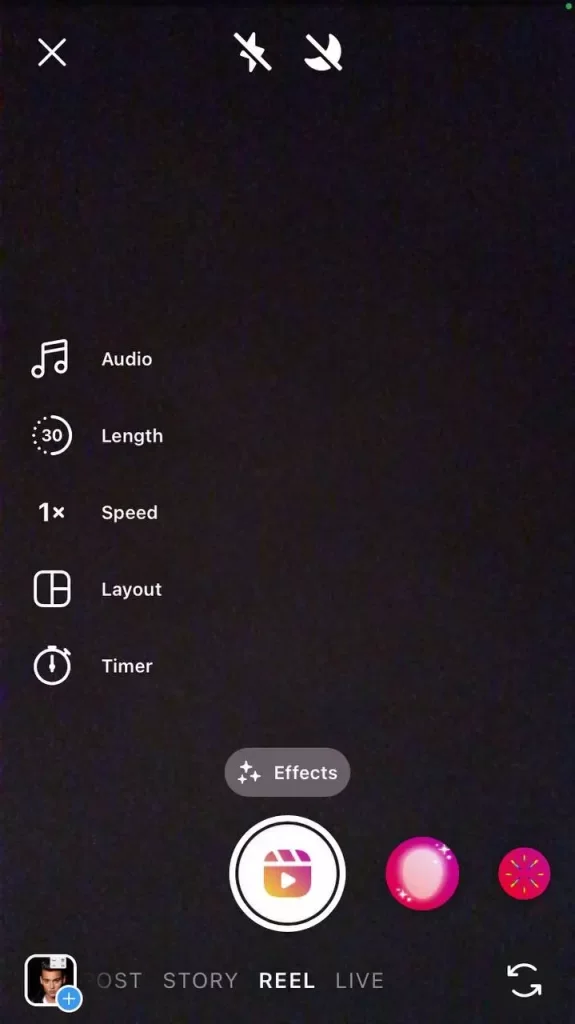 Audio: Search for a song from the Instagram music library. You can also use your own original audio by simply recording a Reel with it. When you share a Reel with original audio, your audio will be attributed to you, and if you have a public account, people can create Reels with your audio by selecting "Use Audio" from your Reel.
AR Effects: Select one of the many effects in our effect gallery, created both by Instagram and creators all over the world, to record multiple clips with different effects.
Timer: Set the timer to record any of your clips hands-free. Once you press record, you'll see a 3-2-1 countdown, before recording begins for the amount of time you selected.
Align: Line up objects from your previous clip before recording your next to help create seamless transitions for moments like outfit changes or adding new friends to your Reel.
Speed: Choose to speed up or slow down part of the video or audio you selected. This can help you stay on a beat or make slow-motion videos.
On the screen where you created the clip, at the bottom right, tap "Preview". Here you can let your creativity run wild and play with video editing tools. You can even add a voiceover by tapping on the microphone icon.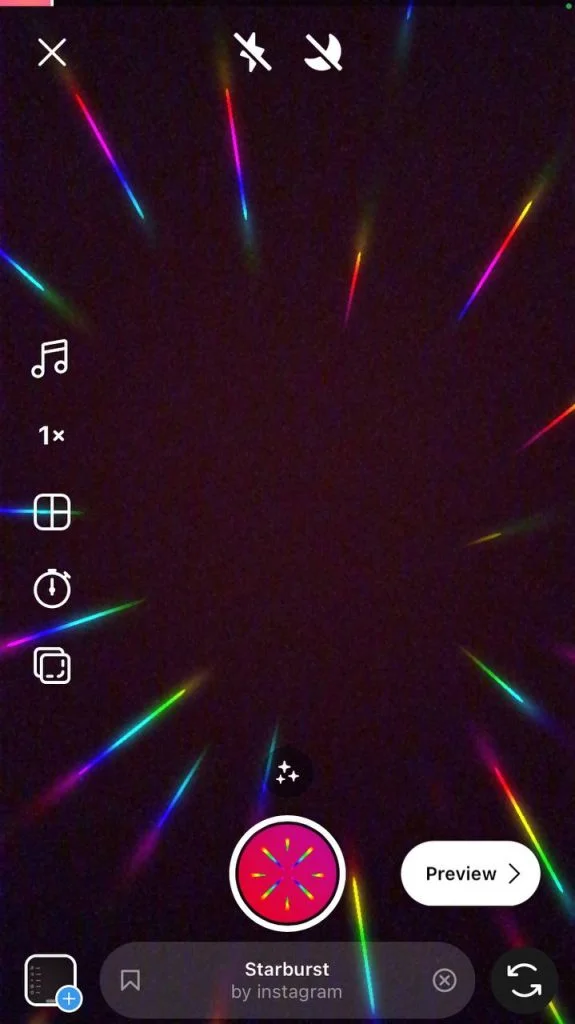 Tap "Share". Add a description to the video, its cover, and exactly how the publication should go (whether or not your friends and subscribers would see it), customize the cover in the feed itself, and even tag people.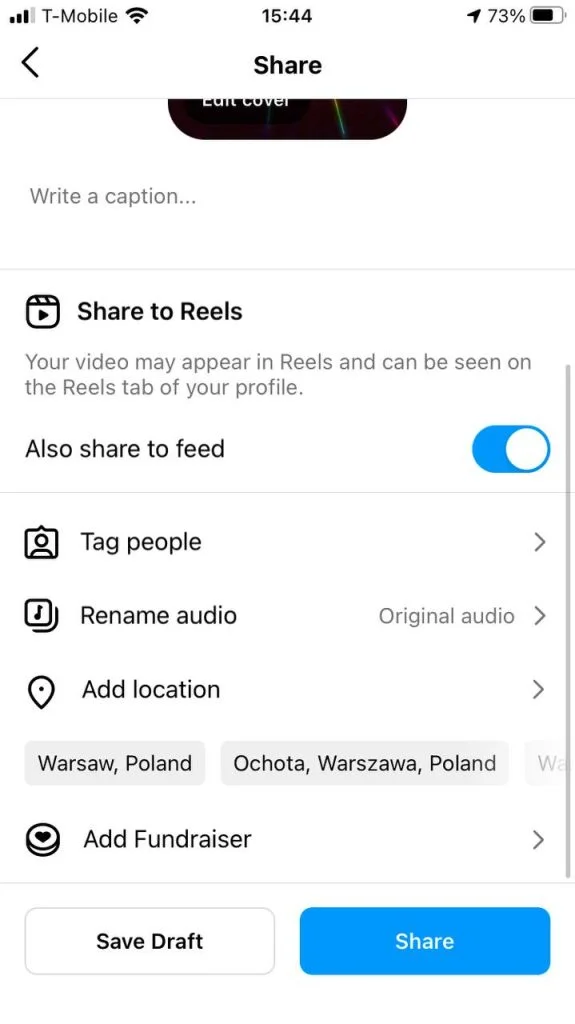 Is Instagram Reels suitable for business
It has long been known that social media platforms are a great opportunity for marketing purposes. If you decide on the audience and work on your video, you may not only draw people's attention to your product but also create a viral meme or a challenge. Here are some tips on how to use Reels for marketing purposes:
Create content that's authentic and resonating to your audience.
Share educational content.
Show off your products and services.
Instagram Reels is a new community tool with which you can increase your reach by several times and take your page to the top without spending a marketing budget, but by using your creative skills to the maximum.
How does the Reels algorithm work
Instagram denies the existence of any algorithm that affects the promotion of posts, accounts, and Reels. In other words, at this point, it cannot be said that there's a clear system that can be hacked to get hundreds of likes.
The feeds of posts and interests are formed depending on the interests and behavior of a particular user, taking into account several factors.
User activity
The social network studies your interests and the way you interact with certain content. For example, how many kitty videos you watch, which ones you like, which content authors you subscribe to, and how much time you spend on their accounts after you subscribe.
Based on that, Instagram gathers you a feed of relevant content (volume and recent) and Reels in a separate tab. Keep in mind, though, that video Reels are for entertainment, so entertainment content will be favored in any case when compiling selections.
Technical information about the video clip
Duration, quality (resolution and frame rate), audio track, description, tags. This means that the social network should understand as well as possible what the file is about, what it's about, and to whom it can be recommended.
Information about the author of the video
The activity in the social network, the number of user responses, and the number of subscribers are taken into account. In addition, much attention is paid to the subject of the content. So, a video about knitting will get into the interesting more often than content on complex social topics (even if it doesn't violate community rules). Instagram doesn't focus on promoting stars, so it shows relevant content and small authors.
Now you know a little more about the new features of Instagram and how to use them, so you can promote your business or gather the right audience for a project.