To terminate your Paramount Plus subscription, you can either do it through your Roku device or the Roku website. On your Roku device: Navigate to the Paramount Plus app > Press the star button > Manage Subscription > Cancel Subscription.
Alternatively, if you wish to do this online: Access your account on the Roku website > Manage Your Subscriptions > Unsubscribe from Paramount Plus.
However, the process is slightly different if your subscription initiation was directly through the Paramount Plus website and not via a Roku device. You'll need to: Log in to your Paramount Plus account > Account > Cancel Subscription > Confirm your decision to complete the cancellation process.
Cancel Paramaunt Plus on a Roku Device
To disable Paramount Plus on your Roku device, you will need to use subscription management on your Roku to do this you will need to:
Power up that Roku of yours and navigate to the Home screen with your remote.
Look out for the Paramount Plus channel icon.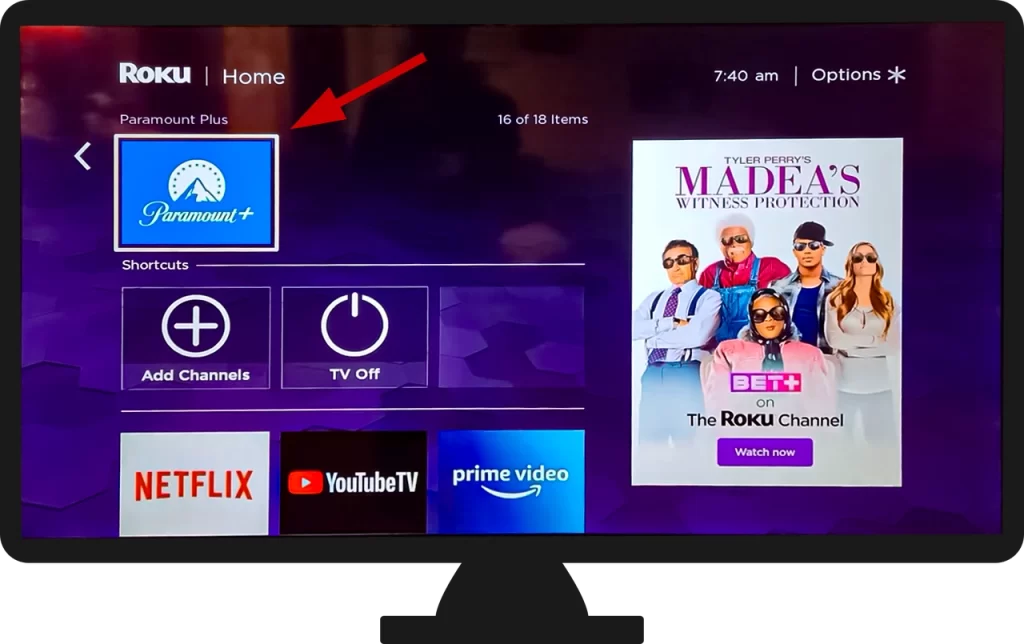 Hit the Star (*) button on the remote.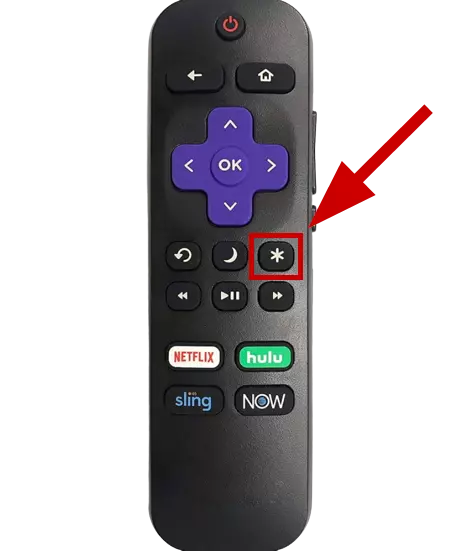 Dive into the Manage Subscriptions menu.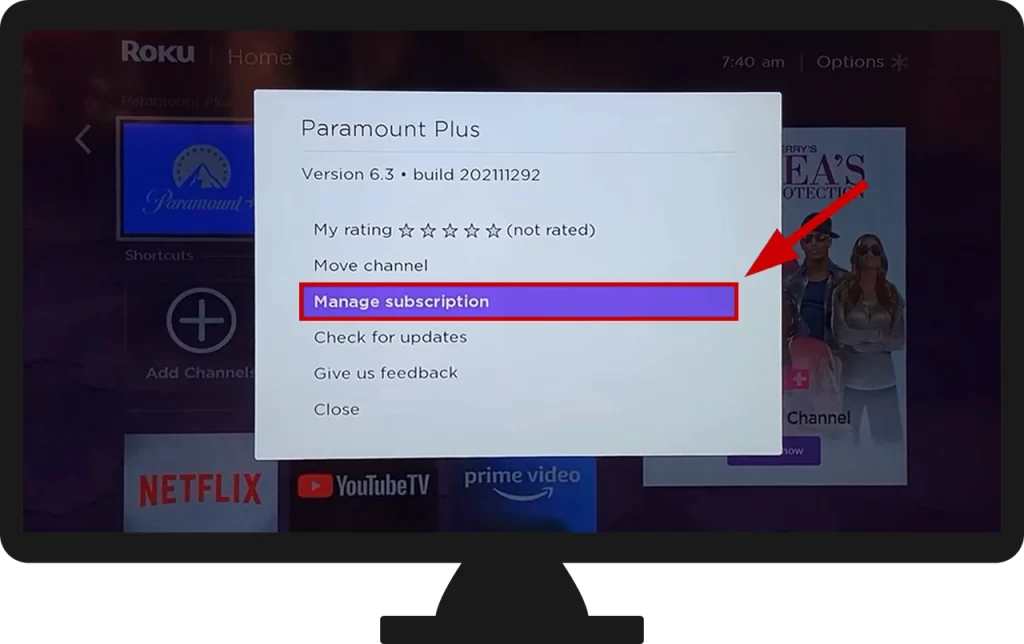 It's decision time: click on Cancel Subscription.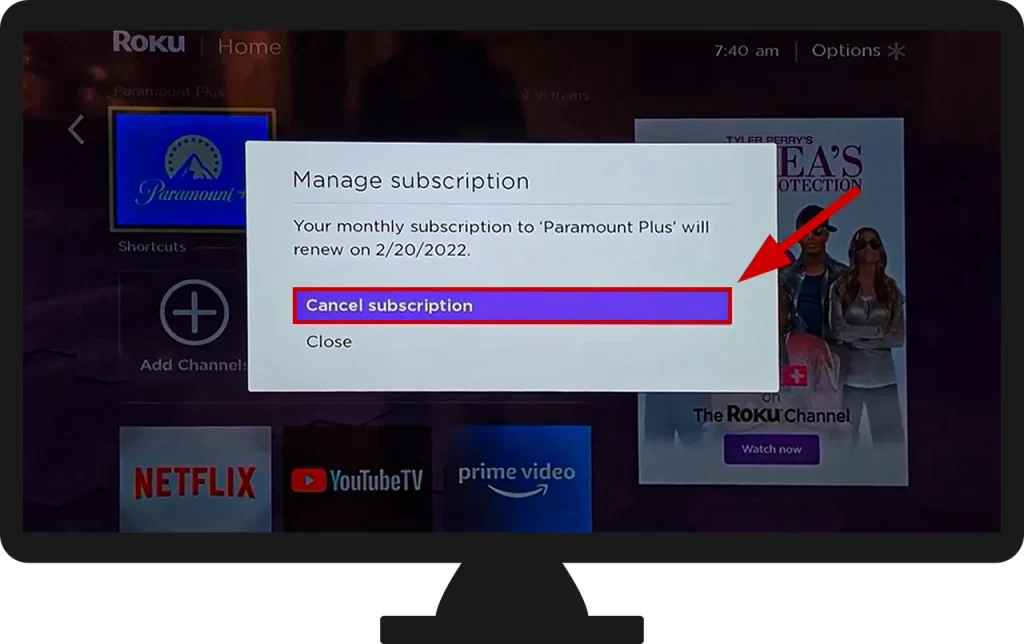 They'll ask if you're sure. If you're nodding, confirm your choice.
Cancel Paramount Plus via Roku Website
To cancel Paramount Plus using Roku Website you need to:
Open a web browser – whether it's on your PC, laptop, or even that Smartphone you're likely reading this on.
Direct to the my.roku.com.
Enter your e-mail and password and press Sign in button.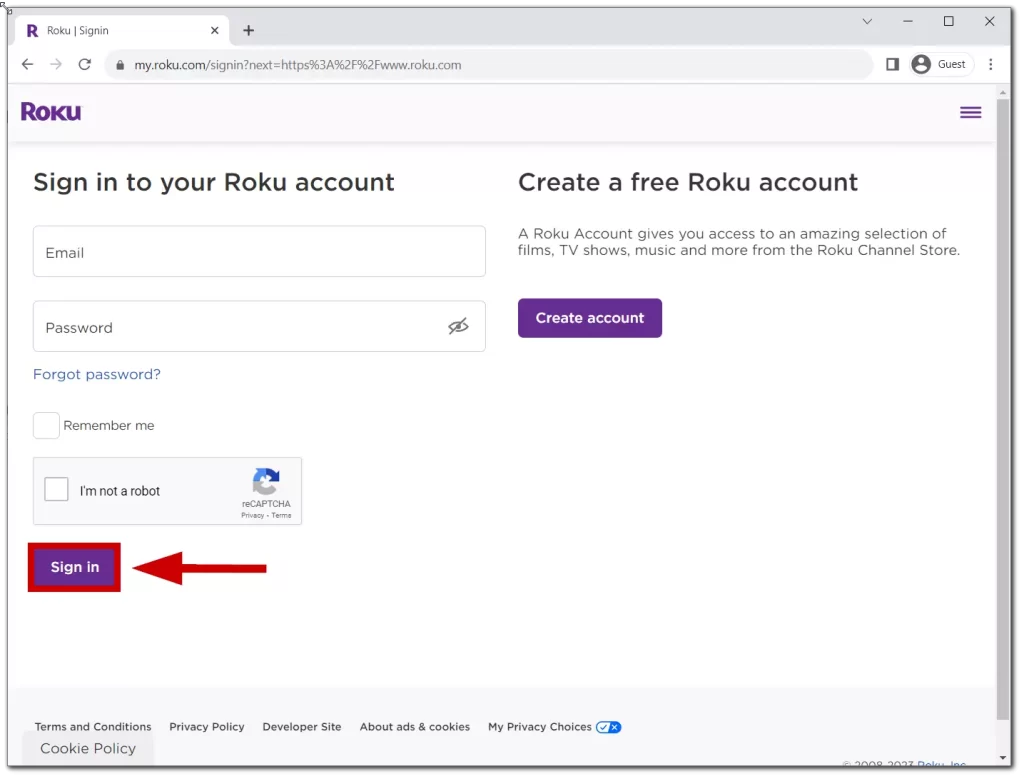 On the home page at the bottom, you will find the Manage your subscriptions. Click on it.
Among your subscriptions, find Paramount Plus and click Unsubscribe button.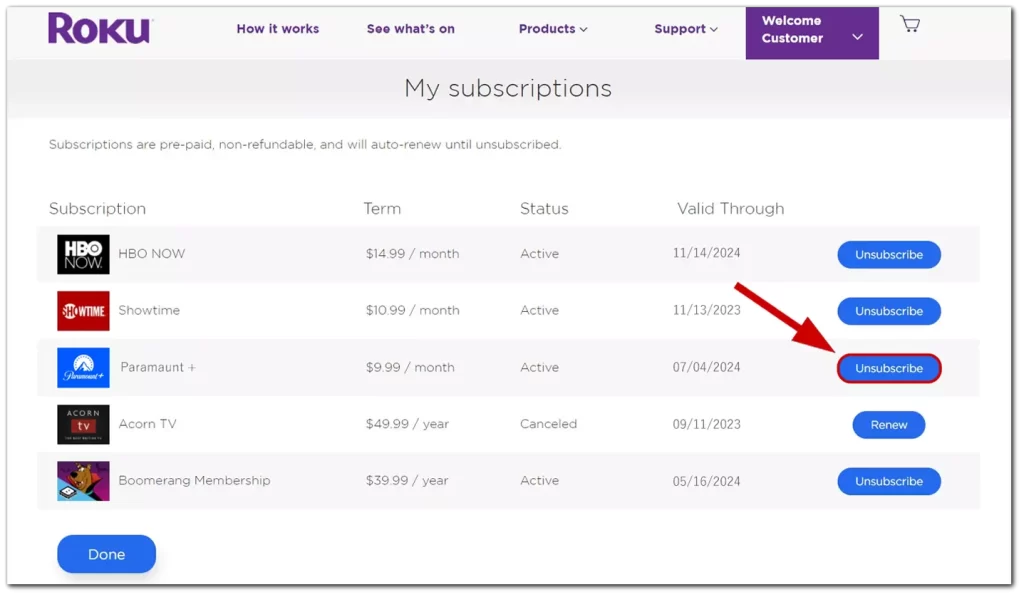 They'll ask, "Are you sure?" click "Yes, Cancel"
Paramount Plus subscription is now canceled.
Cancel Paramount Plus membership

If you obtained a subscription via the Paramount Plus website, you'll be able to cancel it using the same website:
Open a web browser – whether it's on your PC, laptop, or even that smartphone you're likely reading this on.
Direct yourself to the Paramount Plus official site.
In the top right corner, find Sign in.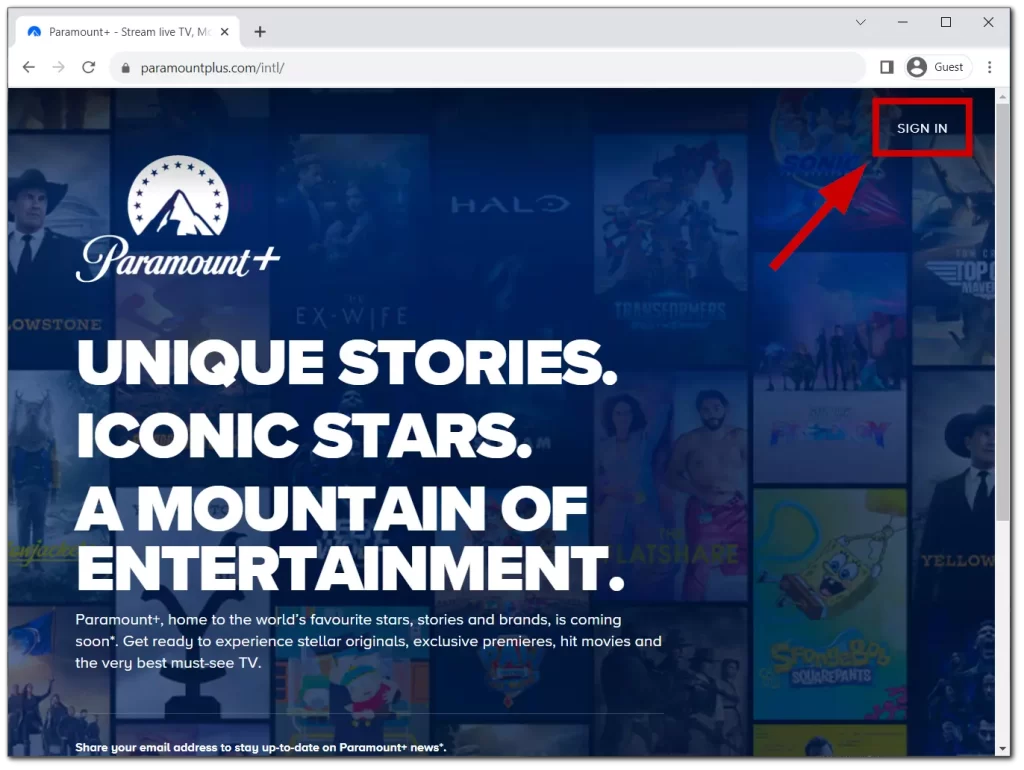 Now, here's where it gets slightly sneaky. Hover over your account name in the top-right corner. A drop-down will appear. Click Account.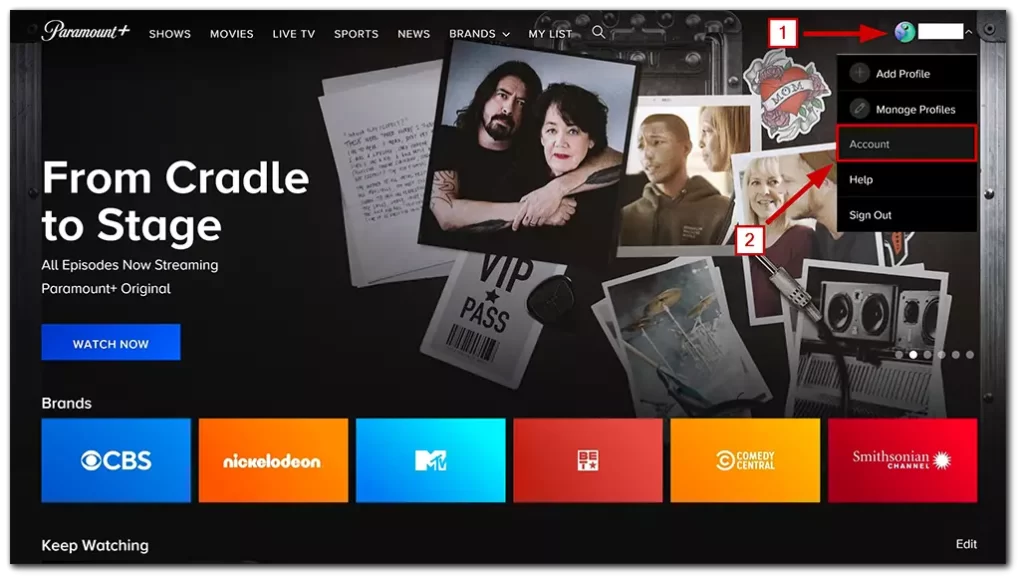 Navigate to the Subscription and spot a Cancel Subscription link. Click it.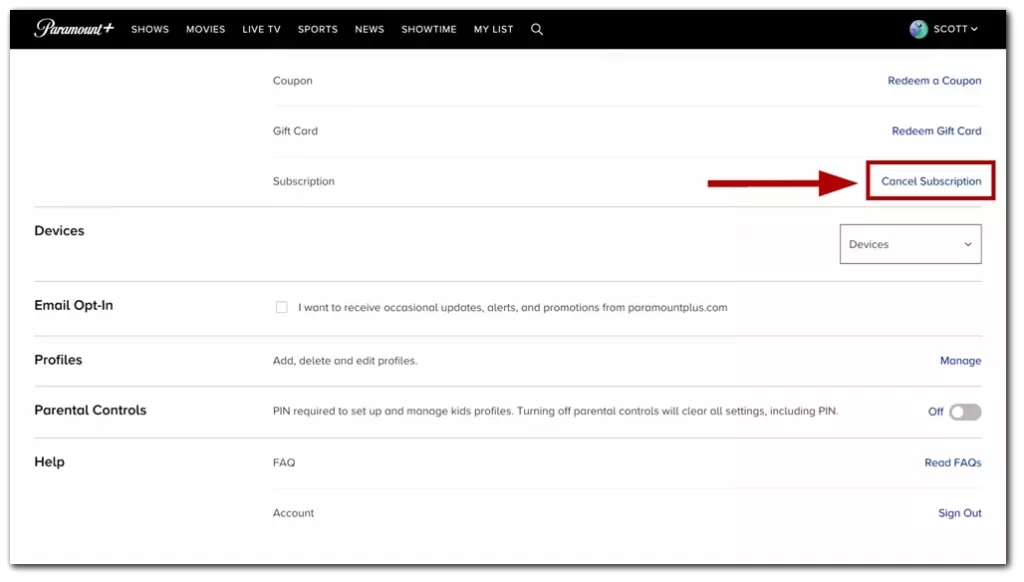 Click Continue to cancel.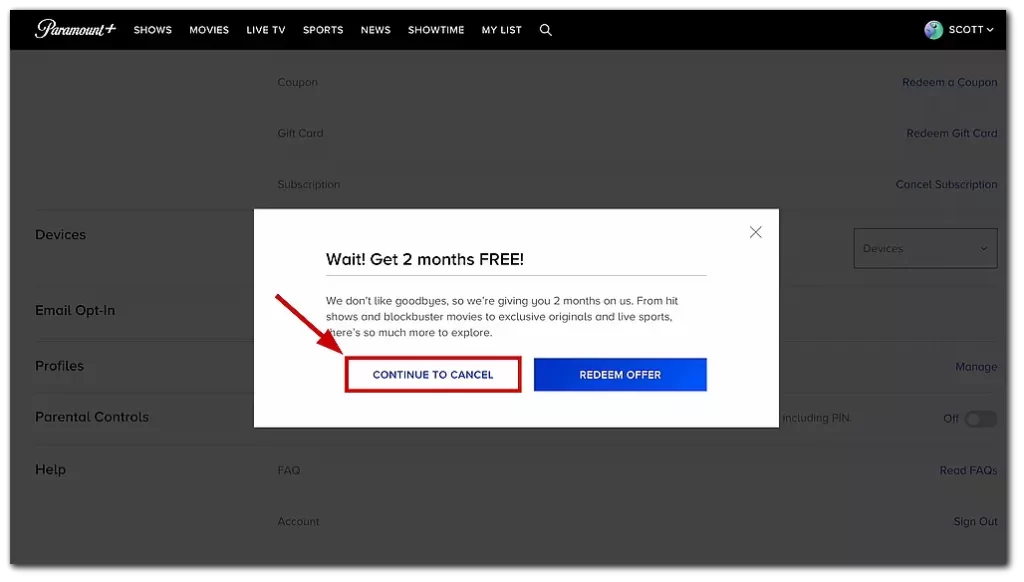 Reminder: If you subscribed to Paramount through the website, cancel your account online. If you subscribed through Roku, cancel on your Roku device.
The Paramount Plus app doesn't let you stop your plan right there in the app like others do. If you got Paramount Plus through Roku, you'll need to use this to say goodbye to your plan. It's frustrating that I can only cancel my Paramount subscription via the Roku device or their website.
I can't cancel Paramount Plus on Roku
Platform Check: If your Paramount Plus subscription is linked through another platform (e.g., Apple TV or Fire TV), ensure to cancel from that platform.
Restart Device: Turn off your Roku device, wait for a few moments, and then turn it back on.
System Update: Ensure your Roku device's software is updated to the latest version.
Wi-Fi Reset:

Wait for a few minutes.
Reconnect it.

Customer Support: If the issue persists after trying the above steps, contact Roku's customer support for specialized assistance. They may provide specific guidance tailored to your device or account.