The thing is that you can't just disconnect from Wi-Fi on your Roku TV like you can do on your smartphone. To do this, you need to make your TV forget the network entirely. However, you can do this by resetting the network settings.
Although this process is a bit weird, it is the only way to disconnect your Roku TV from Wi-Fi. Let's take a quick look at how to do this.
You need to open "Settings," go to "System," and select "Advanced system settings." From there, navigate to "Network connection reset" and click "Reset connection." After that, your Roku TV should restart and you will see on the Home screen that it's not connected to any network.
If you need a more detailed guide, you can check it out below.
How to forget a Wi-Fi network on Roku TV
If you want to disconnect your Roku TV from a Wi-Fi network, you can follow these steps:
Press the Home button on your Roku TV remote control and go to Settings.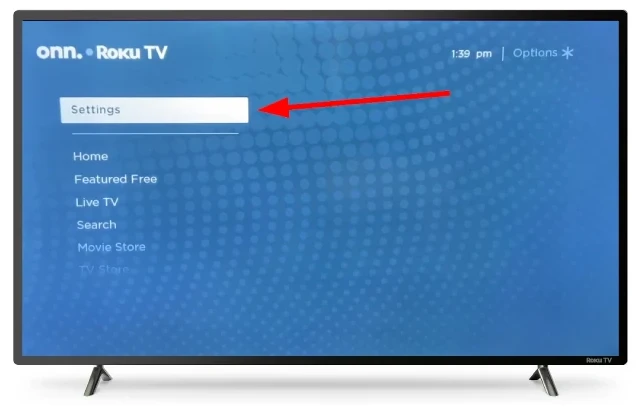 Afterward, navigate to System, scroll down, and select Advanced system settings.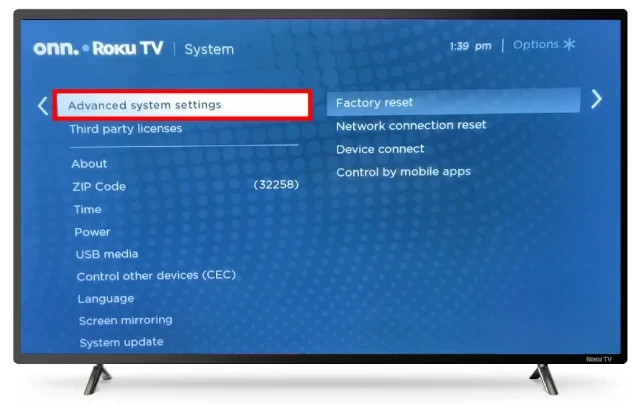 Next, select Network connection reset.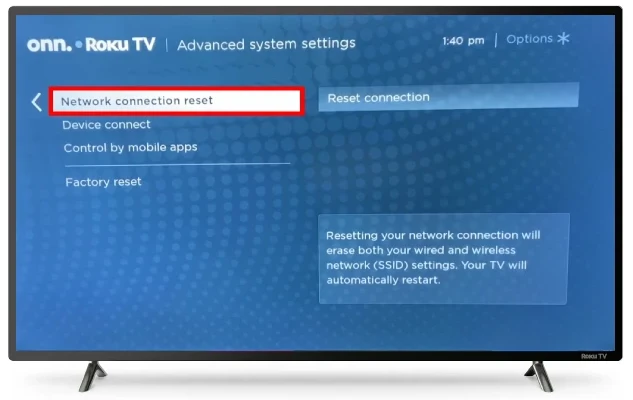 Finally, choose the Reset connection option and press the OK button on your Roku remote control.
Once you have completed these steps, your Roku TV will reboot. After that, you should see "Not connected" in the upper right corner of the screen.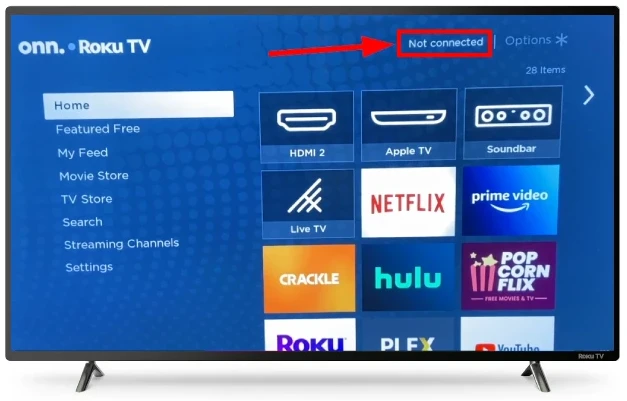 Remember that network-dependent features become inaccessible when you're not connected. For instance, apps like YouTube and features like Apple AirPlay or Chromecast integrated into your TV won't function. However, if you utilize a separate streaming box, it will continue to operate smoothly as long as it remains connected to the internet.
How do I disconnect my Roku from Wi-Fi without a remote?
If something is wrong with your Roku remote, you can disconnect your Roku TV from Wi-Fi even without it. For this, you need to use the Roku mobile app.
If you have the Roku mobile app installed on your smartphone, you can use it as a virtual remote. Make sure your phone is connected to the same Wi-Fi network as your Roku device.
Open the Roku app, and if your Roku device is still connected to the network, you should be able to control it through the app. Navigate to the Settings menu on the app and find the Network section. From there, you can select your Wi-Fi network and choose to forget it, effectively disconnecting the Roku from Wi-Fi.
Do Roku TVs work without the internet?
Roku TVs are designed to work best when connected to the internet, as they rely on internet connectivity to stream content from various online services. However, Roku TVs can still function as regular televisions without an internet connection.
You can connect other devices, such as cable/satellite boxes, DVD/Blu-ray players, or gaming consoles, to the TV's HDMI ports and use them to watch broadcast television or play media from those devices. Additionally, Roku TVs usually have built-in tuners that allow you to watch over-the-air broadcast channels using an antenna, independent of internet connectivity.
So, while you may not have access to the streaming features and online content without an internet connection, you can still use a Roku TV for traditional viewing.