Roku offers users various channels and services to stream and watch their favorite content. Some of these channels require a paid subscription to access their content, and it can be easy to forget which subscriptions you have subscribed to. Managing Roku subscriptions is an important step in tracking spending and ensuring that you only pay for the services you use.
This guide will walk you through managing your Roku subscriptions, including viewing active subscriptions and canceling unnecessary subscriptions, using Roku Remote or the browser on any device. With these tips, you can streamline your Roku subscriptions and avoid unnecessary spending on your bill.
Does Roku require a subscription?
The Roku does not require a subscription, and there is no monthly fee.
Once you purchase the Roku device, you can access various free channels, such as YouTube, PBS, and the Roku Channel, at no additional cost.
However, some channels on the Roku platform require a subscription to access their content. Examples of these channels include Netflix, Hulu, Amazon Prime Video, HBO Max, and Disney Plus. To access the content of these channels, a separate subscription is required.
In addition to subscription services, the Roku platform has free and paid channels that offer premium content, such as sports events, live news, and movies. For example, you can access sports content on channels such as ESPN, NBA, and NHL or live news on channels such as ABC News Live and Reuters TV.
At the same time, it should not be confused with the Roku Smart Home Subscription. The Roku Smart Home Subscription is a service that allows you to monitor and control your smart home devices via your Roku TV or streaming device. That is, it has nothing to do with channel subscriptions. A Roku Smart Home subscription lets you use your Roku remote or voice commands to control compatible smart home devices such as lights, thermostats, and locks. You can also receive alerts and notifications to your Roku device when smart home devices, such as motion sensors or doorbells, are triggered.
How do I see all my Roku subscriptions?
Go to your ROKU account at roku.com. In the Account Management section, click or tap on "Manage Your Subscriptions". Once the "My Subscriptions" page loads, you'll see all your Roku Pay subscriptions. You'll also see your due dates and renewal dates, grouped under Current Subscriptions and Past Subscriptions. You can manage your subscriptions. Below I'll tell you how to do this step by step.
How to find paid subscriptions and cancel them on your Roku device?
Remote Roku is pretty easy to use, so to find paid subscriptions and cancel them, you need to follow these steps:
The first step is to press the Home button on your Roku remote.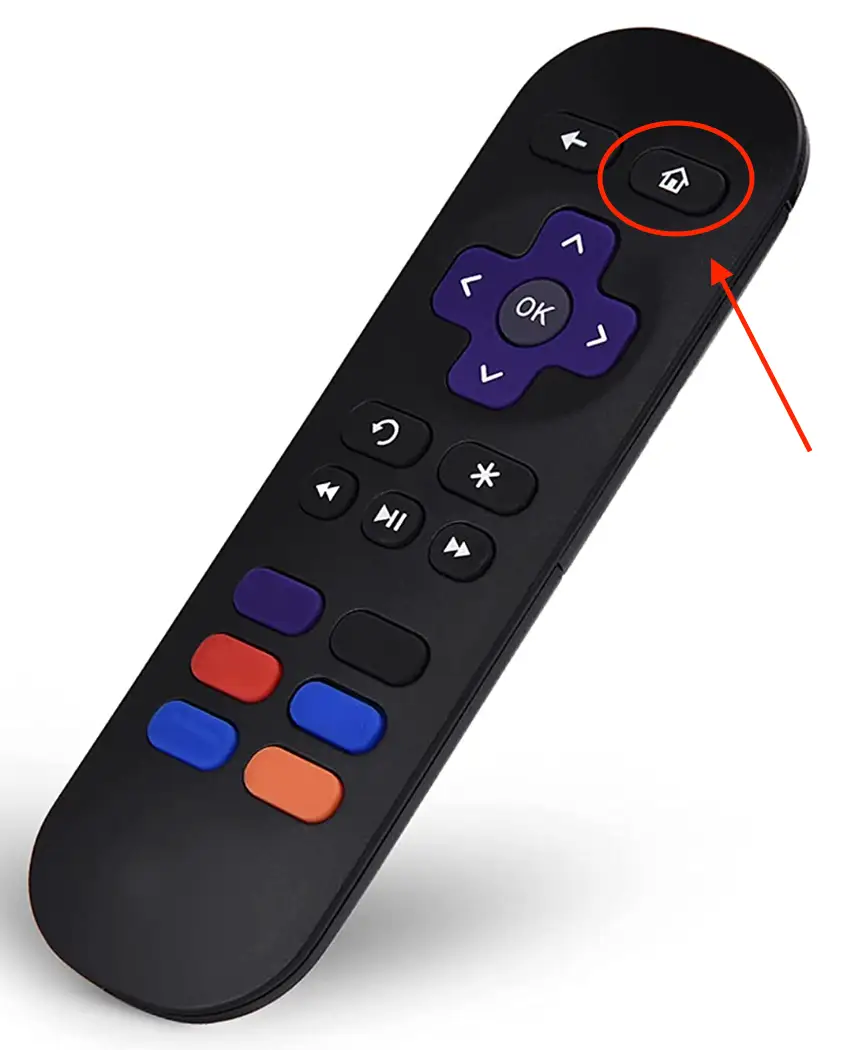 Then you need to highlight the channel you want to cancel.
Next, press the Star icon on the remote.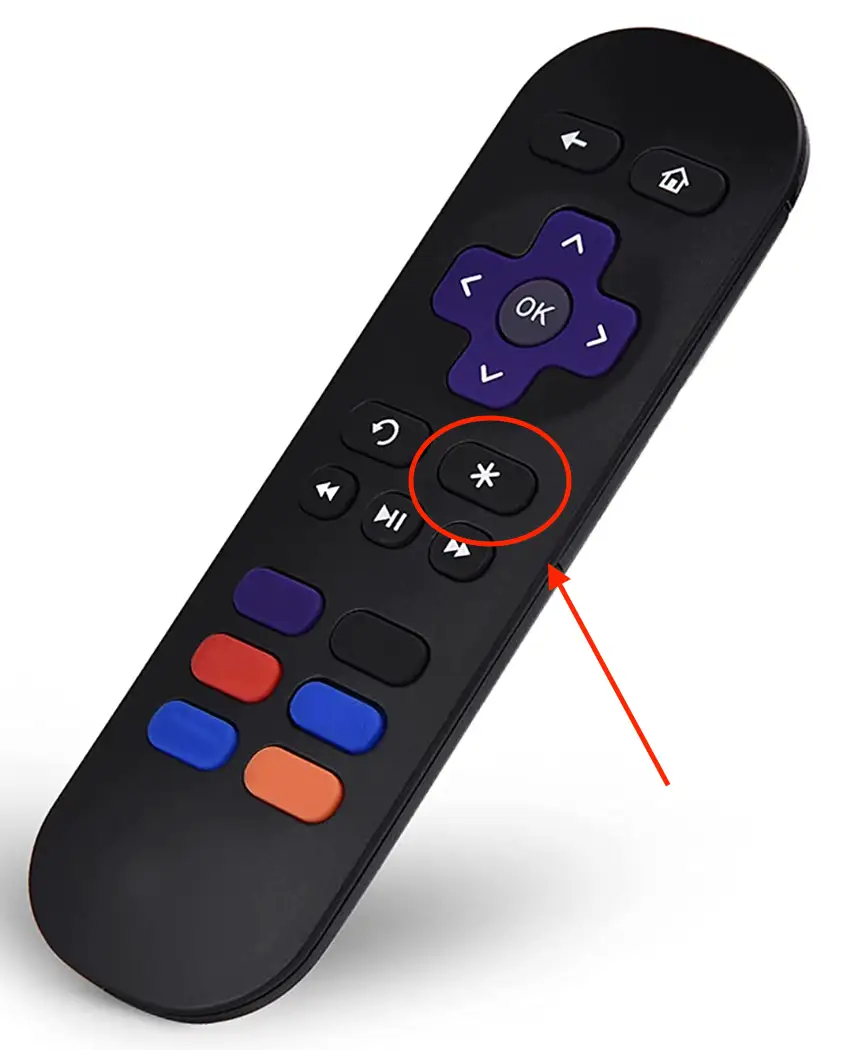 Then you will see a menu of options.
You need to press Manage Subscription.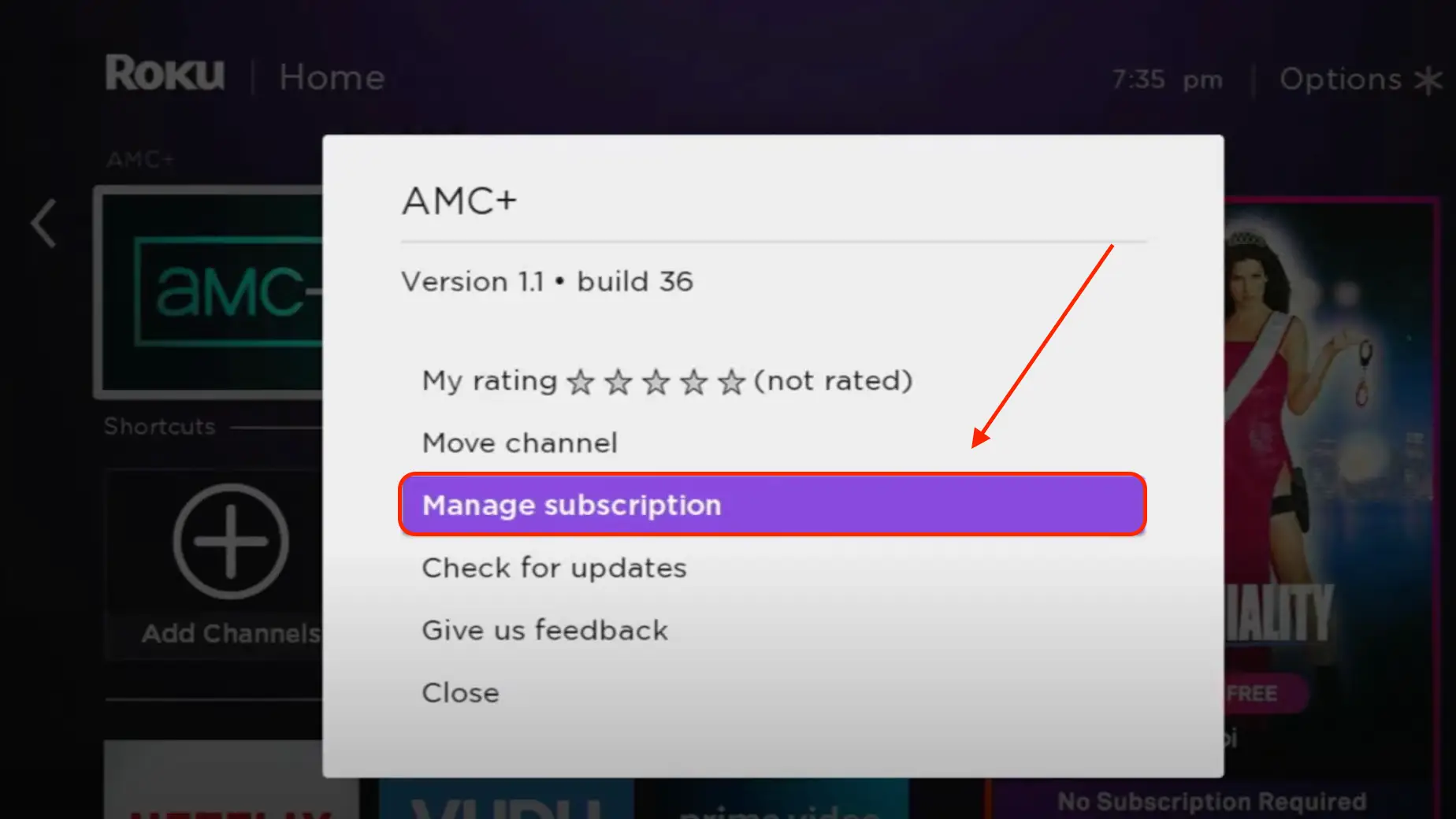 Then if you want to cancel it, click on Cancel subscription.
Confirm your actions.
In general, managing paid subscriptions on your Roku device is very easy. For more convenience, you can also manage subscriptions through the Roku website.
How to find paid subscriptions and cancel them on the Roku website?
This method is suitable for those who do not want to deal with the remote Roku, as it may be easier in a browser. These steps will work for all devices, for PCs, smartphones or tablets. To find paid subscriptions and cancel them on the Roku website, follow these steps:
The first step is to log in to your Roku account in your browser.
Then select Manage your subscriptions in the new window.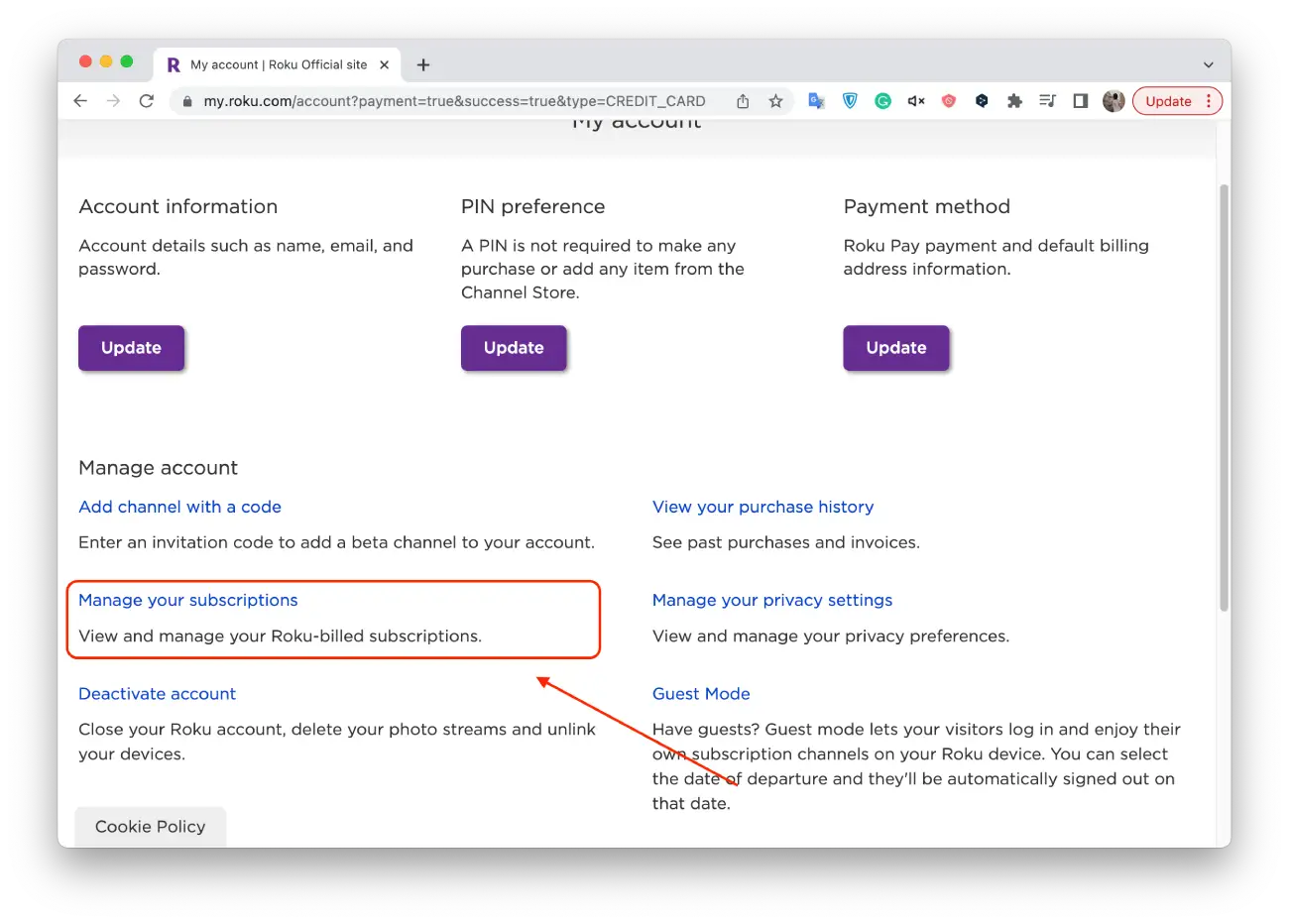 Next, the Active Subscriptions section will open, and you must select a channel.
Then click on Turn off auto-renew if you want to cancel it.
Give a reason to cancel and select Continue to cancel.
This way, you can check the list of paid channels and cancel some of them at the same time.
What is free on Roku?
Roku offers a wide range of free content that can be accessed at no additional cost. Here are some examples of free content on Roku:
Roku Channel. The Roku Channel is a free streaming service offering a variety of TV shows, movies, and other content. It includes a combination of ad-supported content and premium content that can be accessed for free.
Free Channels. Free channels offer a variety of content, including movies, TV shows, news, and documentaries. Examples of free channels on Roku include YouTube, PBS, Crackle, Pluto TV, and Tubi.
News Channels. Roku has several free news channels, such as ABC News Live, CBS News, NBC News, and Reuters TV.
Kids Channels. Many free kid's channels, such as PBS Kids, Cartoon Network, and Nick Jr, are available on Roku.
Music Channels. Examples of free music channels on Roku include Pandora, iHeartRadio, and TuneIn Radio.
A wide range of free content is available on Roku, including TV shows, movies, news, kids' content, and music. In the Roku Channel Store, you can find many free channels and services that you can use at no extra charge.