If you need to number slides in Google Slides, it's quite easy and fast. Moreover, the toolset of the application is wide enough and you can experiment with slides.
Is there a way to remove slides numbers in Google Slides
Adding page numbers to a document, whether it's a text file, a spreadsheet, or a slideshow, is a small change that can enhance the experience for both you as the creator and your audience. So if you've been wanting to add page numbers to your Google Slides presentation slides, you may be wondering if this option exists.
Google Slides is a great app to use when you need to create a slideshow or presentation for work or study. It's as easy to use as Powerpoint, and the fact that it automatically saves your presentations to Google Drive ensures that you can access them from anywhere with an Internet connection.
Sometimes your slideshows are very long or need to be printed out. In those situations, it can be difficult to remember where you're, or you may have trouble getting the presentation back in the correct order if the printed version somehow ends up in the wrong order. Fortunately, you can add slide numbers to solve these potential problems.
How to add a slide number to a page in Google Slides
This short guide will help you set up numbering in Google Slides. This method is considered the fastest and easiest.
Sign in to your Google Drive account and open the Google Slides file to which you want to add slide numbers.
Select the Insert tab at the top of the window.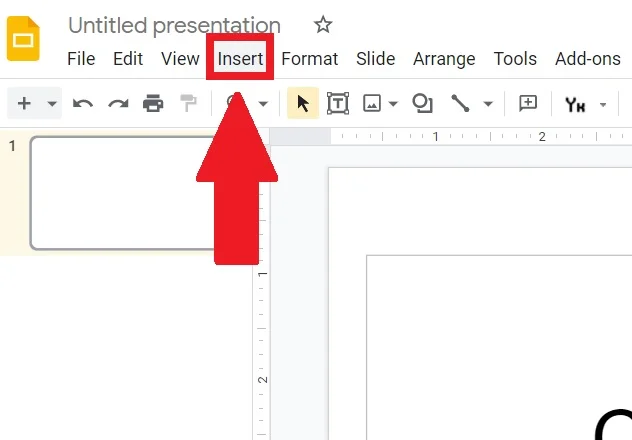 Click the Slide numbers option near the bottom of this menu.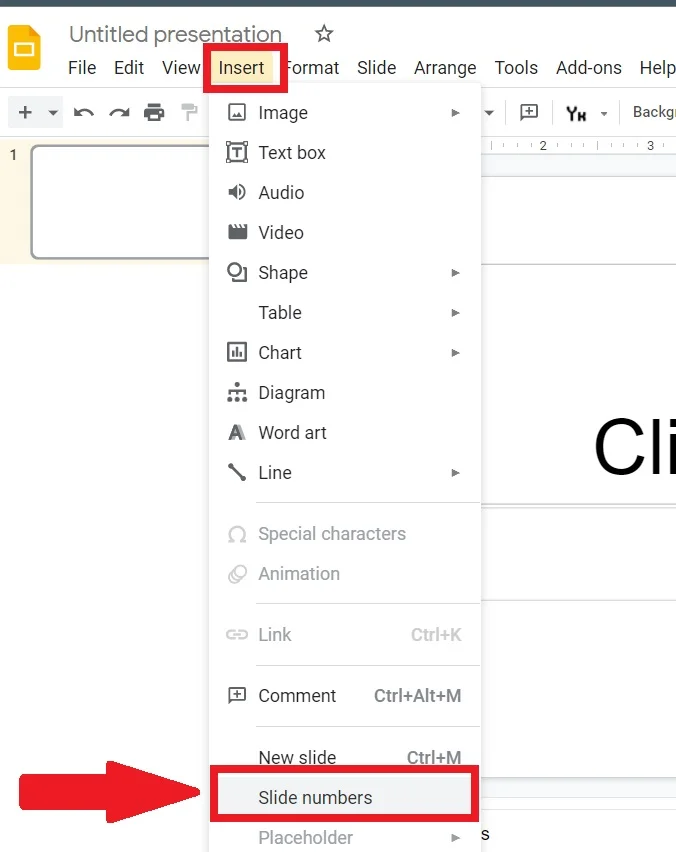 Select the circle to the left of On, then click the Apply button.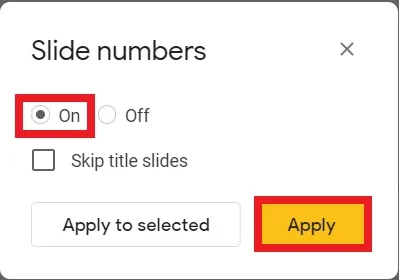 How to delete slide numbers in Google Slides
Although many of the other formatting options you add or apply to your presentation can be removed by simply clicking them again, these slide numbers work a little differently.
You'll need to go back to the slide numbers pop-up window and click Off, then click Apply to remove the numbers that were previously added to the slide show.
How to add a page number in Google Slides to each slide
Numbering slides in presentation software such as Microsoft Powerpoint and Google Slides will be helpful to you as a presenter and to your audience. It can be difficult to find a way to easily identify certain slides when your audience asks questions, or when you are editing or collaborating with others.
The slide numbers in Google Slides appear in the lower right corner of each slide.
You can skip a slide by right-clicking it and selecting the "Skip Slide" option. However, the slide numbering will not adapt to this change. So, for example, if you choose to skip the fourth slide in your presentation, the numbering will change from three to five in the printed or presented version of the slide show.
You can remove all slide numbers by going to Insert > Slide Numbers and selecting the Off option.
One of the options in the slide numbering window is to "Skip title slides". If you select this option, Google slides will not include page numbers on any slide that uses the title layout. You can change the layout of a slide by selecting the slide in the column on the left side of the window and then clicking the "Layout" button on the toolbar above the slide. Here you can choose any document layout you want, such as a section header, single-column text, main idea, and many others.
While other Google apps like Google Docs or Google Sheets give you more freedom when adding page numbers to your documents, such as placing them in different parts of the header or footer, Google Slides will only add the page number to the bottom right corner of the slide.
The "Apply to Selected" option in the page number menu is interesting because it lets you choose which slides to number. So if you want to add numbers to just a couple of slides, you can select them (by holding down the Ctrl key on your keyboard while clicking on each slide), then open the slide numbering window and click "Apply to Selected" instead of the "Apply" button.
Note, however, that this will have the same problem with missing slides that exist when you number the entire presentation.