When it comes to Chinese consumer electronics, there are a lot of myths. First, the Chinese government or state funds control all Chinese consumer electronics companies. The second one is that Chinese consumer electronics has worse quality compared to South Korean or American brands.
When it comes to TVs, many people deciding what TV to buy pay attention to TCL TVs; in 2021, the company held a 13% market share in the US, making it one of the most popular brands in the country. In 2022, the company sold 23.78 million TV units worldwide. The brand focuses on budget TV models; they're cheaper than models made by Samsung and LG. But there are also mid-end and even high-end offerings.
The Statista gives the highest number for the year 2022: 36.6 million, but that was the forecast. Here are the TV sales for 2018-2022, according to TCL:
| Year | TCL TVs sold worldwide | Source |
| --- | --- | --- |
| 2022 | 23.78 million | TCL |
| 2021 | 23.58 million | TCL |
| 2020 | 23.93 million | TCL |
| 2019 | 32 million | TCL |
| 2018 | 28.61 million | TCL |
Who makes TCL TV?
TCL has come a long way when it comes to its business structure, and you are probably not interested in the whole company industry. You need to know that in 2019, TCL completed a handover of the company assets, dividing them between TCL Technology Group Co. (TCL Technology) and TCL Industrial Holdings (TCL Industrials). TCL Technology focuses on consumer electronics, including Smart TVs. TCL Industrials acts like an OEM manufacturer, supplying details and parts to other manufacturers.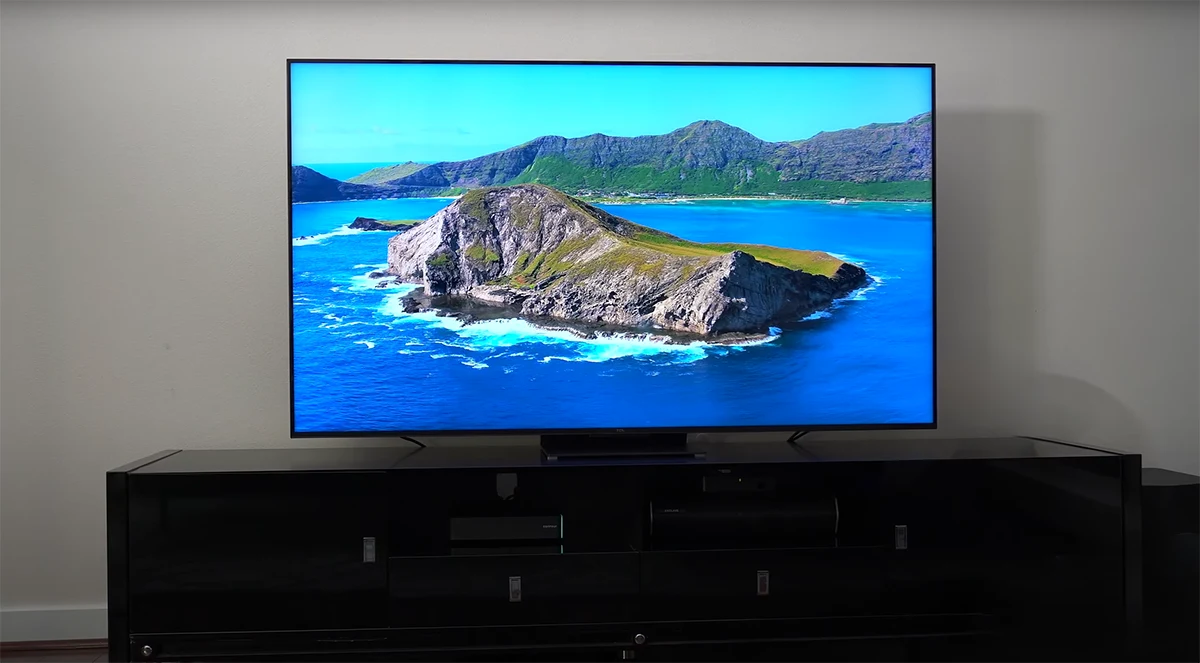 The company makes all parts and details for their TVs in their own factories, controlled by China Star Optoelectronics Technology (CSOT), the subsidiary of TCL Technology. In 2021, TCL acquired the Samsung display manufacturing plant in Suzhou, China, including the LCD-panel plant and some Samsung LCD-displays patents.
So, TCL TVs are made by TCL, a Chinese company, usually with their details and parts in their own factories. However, they may include details from other suppliers, Samsung, LG, and other manufacturers. The manufacturing plants are located all over the world, in all regions of our globe.
Where are TCL TVs made?
TCL TVs are made in Mexico for the US market. The panels for these TVs are made in a factory in Suzhou and Shenzen in China and assembled in factories across China, including TCL Wuhan Intelligent Industrial Park, which is currently under construction.
In total, TCL has 22 manufacturing bases and 28 R&D centers. The assembling factories are also located in China, India, Pakistan, Poland, Mexico, Australia, Brazil, and Egypt.
TCL factory in India
For the Indian market, TCL makes display panels in Tirupati, State of Andhra Pradesh. The factory was completed in 2021 and started operations. The factory's capacity is up to 8 million TVs from 22 to 55 inches and 30 million smartphones.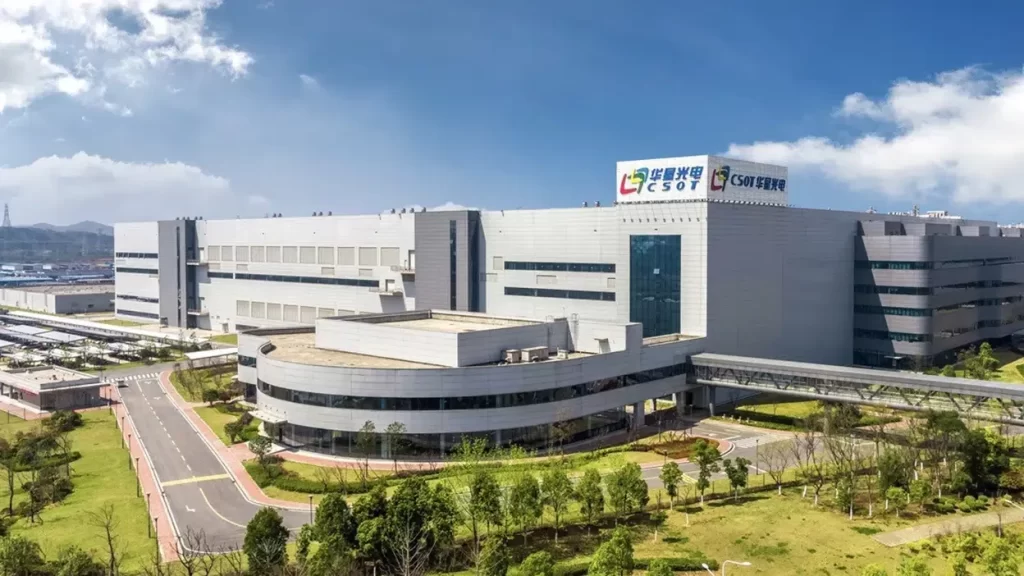 TCL factory in Mexico
TCL assembles TVs in Tijuana on the plant it acquired from Sanyo. the plant can make about 2 million TVs annually, and the TVs are sold in North American and Central American markets.
TCL factory in Poland
TCL TV factory in Poland (TCL Operations Poland Sp. OO) is located in Girardow. The plant manufactures TCL TVs as well as TVs for third-party brands on an outsourcing basis. According to my information, the production volume is divided almost 50/50 between TCL and other brands. In 2017, it was planned to increase the number of assembled TVs to 3 million units per year. But as of early 2022, the plant's capacity is about 2 million units annually; the TVs are supplied to the European market. The details and components are supplied from Chinese factories.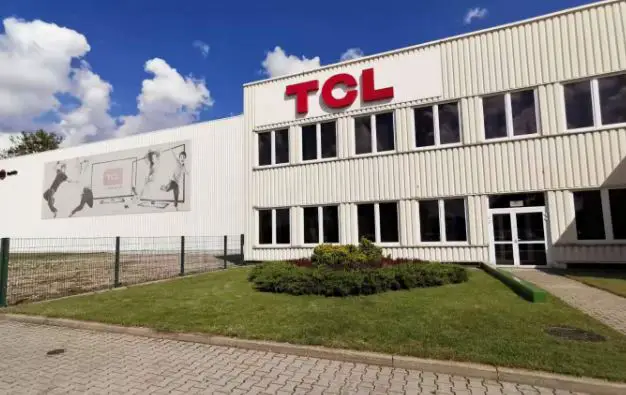 TCL factory in Brazil
In Brazil, TCL has joined vent SEMP TCL with Brazilian appliance manufacturer SEMP. It was established in 2016. Previously, SEMP was producing Toshiba TVs. The plant is located in Manaus, the State of Amazonas. The TVs from this factory are supplied on the South American market.
TCL factory in Egypt
A joint venture of TCL and Elaraby Group to assemble TCL TVs was established in Egypt in 2016. The TVs are supplied to African and Middle Eastern countries. TCL has modernized the Elaraby factories, and now about 1 million TV sets a year are assembled in Egypt.
TCL TV factory in Russia
There are no TCL TV assembling factories in Russia; some models are assembled under the outsourcing scheme by the "Telebalt T" company. The manufacturing base is located in Kaliningrad.
TCL TV factory in China
TCL TVs for the Chinese market are primarily assembled in the Shenzhen manufacturing plant. These TVs are supplied to the domestic market and Australia.
TCL TVs market niche
Both worldwide and in the US, TCL focuses on low-end, budget TVs, which usually operate on Android TV, Roku TV, Google TV, or Fire TV. They are quite popular for their relatively low price compared to what they offer. TCL isn't offering its own OS, using third-party solutions.
That's what makes them better compared to competitors like Vizio or Hisense: you get the TV with widespread OS, not the local OS that will likely not support many streaming services and other apps.
From a tech specs point of view, TCL TVs usually offer the things you would like to see in your TV: 4K resolution, a lot of screen sizes, and even QLED or mini LED TVs. Cheap TVs usually don't have sophisticated features, like a 120 Hz refresh rate, but they're quite enough for everyday watching.
However, when it comes to more expensive models, when the prices become closer to LG and Samsung, I can't answer why you should choose TCL over recognized brands. The possible answer is that they run Roku OS/Android TV/Google TV; for some customers, they may be preferable, as your TV wouldn't be outdated so quickly. As you know, LG and Samsung aren't updating their OS to a new version for previous-year TVs.
TCL brand
TCL makes not only TVs; the range of products includes cell phones, air conditioners, air cleaners, robot vacuum cleaners, headphones, and soundbars. TCL is a big company trying to occupy as much of the market as possible, producing a vast number of TV sets and other consumer electronics.
TCL technology stack
TCL isn't just manufacturing TVs and display panels (via its subsidiary CSOT) and selling them to other manufacturers. For example, the Samsung QNC990 (8K Neo QLED TV), available in China and South Korea, uses panels made by TCL.
So TCL isn't the kind of Chinese brand that makes TVs from third-party parts and sells them under its own brand; the company invests in new technology and research and development.
How good is a TCL Smart TV
That depends on your needs. If you're considering budget models, TCL TVs are one of the best offerings on the market. They may lack sophisticated features, like VRR or 120 Hz refresh rate, but they will probably fit the basic needs.
They're quite reliable in terms of their lifespan; there's no significant difference between the lifetime of TCL TV and any other brand, including Samsung or LG. Based on our experience, there's no difference between TCL and other TV brands.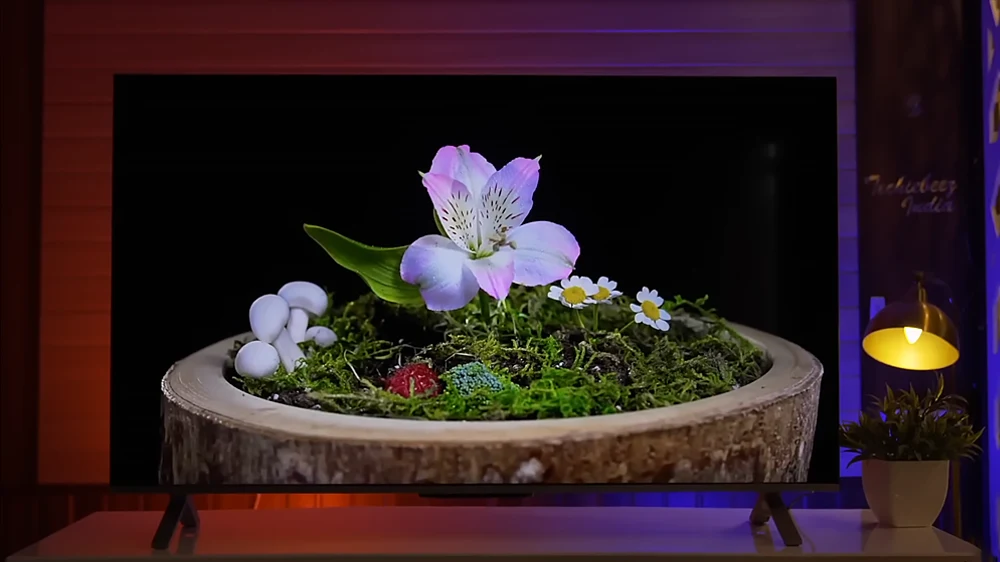 When it comes to the software side, we like that they're running Android TV/Roku TV and other third-party operating systems, which ensures that your TCL TV will get all important updates and will support a wide range of services.
Are TCL TVs safe?
That was worrying news back in 2020. The Acting Department of Homeland Security Secretary, Chad Wolf, announced that the agency is investigating whether the Chinese television manufacturer TCL had incorporated security-bypassing "backdoors" into its Android-powered TV sets. This concern arose from reports suggesting that TCL TVs had vulnerabilities that could expose users to cyber breaches and data theft. Additionally, it was found that TCL might be receiving support from the Chinese Communist Party (CCP) to compete in the global electronics market. There were also concerns about certain TCL TV sets sending user data to servers in China. However, TCL responded by stating that they had addressed the security vulnerabilities and that the characterizations from the speech were misleading and speculative.
In my opinion, that's not something extremely worrying. A lot of hype, but the reality isn't so bad. Everything looks like that was really a software mistake (when we're speaking about TCL TV vulnerabilities) and a simple, silly decision to send user data to Chinese servers.
There are three things to think about:
There were no reports about safety issues after 2020.
Company TVs operate on third-party software, so there are fewer ways for a company to control the software part at all.
Since the company cooperates with Google, Roku, or Amazon to use their OS, it needs to obey the standards to keep cooperating with them.
But that's up to you to consider, I don't want to advocate any opinion, that's what you need to consider when buying TCL TV. The question of safety always arise when we're speaking about Chinese brand, and TCL isn't the exception.
TCL vs Samsung: which one is better?
That depends on your budget. Samsung will probably be the better choice if you're ready to pay more. But if you're looking for a budget TV model with a good price/quality ratio, TCL is one of the brands I recommend. But that always depends on a particular model, so it's always the right way to compare exact models, not the brands. While some TCL TVs may be better than their Samsung or LG counterparts, others would be worse. So compare TV models, not TV brands.