The TV market is pretty crowded at the moment. Every day there are more and more manufacturers who produce different TVs. Some specialize in high-quality TVs like Sony, they are more expensive and offer their owners premium quality and fast performance. Other companies, on the contrary, focus on cheaper models and make affordable models for everyone Vizio TV is an example.
However, there are also companies like Samsung or LG that have different TV lines. With more modern advanced models, as well as ordinary TVs, which anyone can afford.
In any case, if you decide that you need exactly 70 inch TV, then many companies can provide you with such a device at different prices and with different parameters. It will be better to look at all of these TVs in more detail.
What 70inch TVs are up to date
There aren't really many 70-inch models offered compared to popular 65-inch or 75-inch TVs, but the best 70-inch TVs have many of the same features you'll find in more mainstream counterparts. Features like smart features for apps and streaming, as well as 4K resolution for crisp images and High Dynamic Range (HDR) for great contrast.
First, you need to decide – do you want a 70-inch TV? We recommend watching a 70-inch TV from a distance of 5.4 to 6.25 feet. This distance and larger screen size make them a great choice for the family room, living room, or home theater.
Typically, 70-inch TVs aren't that popular, and people are more likely to focus on the 65-inch versions, which have the same features and performance. When a manufacturer makes a great 65-inch TV, expect a similar 70-inch model to be just as good, so this review is based on experience with smaller TVs.
Since there aren't many 70-inch TVs on the market, your choices will be more limited if you choose this size over a 65- or 75-inch TV.
What 70inch Samsung TV you can find
There is a reason why Samsung is one of the largest and most popular TV manufacturers. They're distinguished by the high quality of their materials and the products they produce. In their lineup, there are both high-quality expensive TVs, which have high-end expensive matrices, and cheaper models, which are still equipped with quite powerful stuffing and they're still able to cope with any tasks that you may need from your TV.
If we're talking about Samsung TV, then we should pay attention to the 3 basic models which have 70-inch screens. These are more expensive Q60A and Q60B with matrices that are made using quantum dot technology. You can also be interested in Samsung TV TU7000 more budget model with a Crystal UHD screen.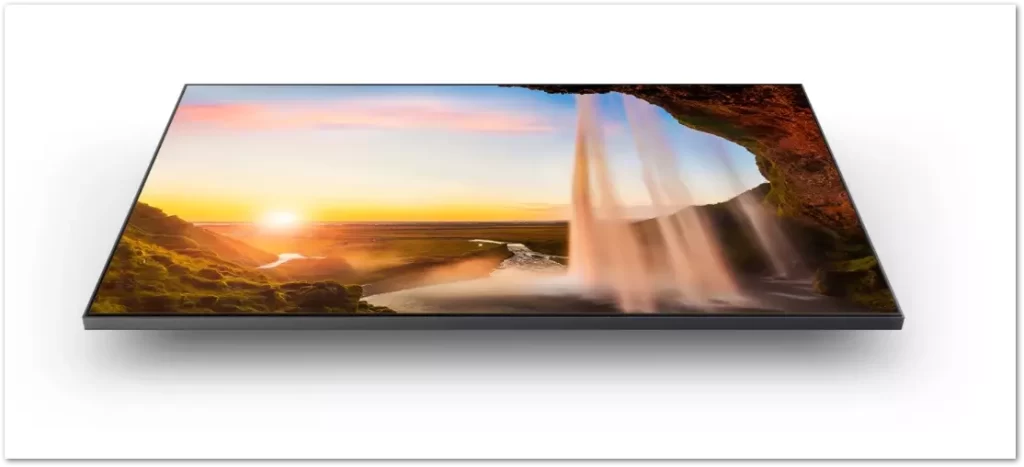 In more detail, the Q60A and Q60B are some of the latest TV models and they will be equipped with many of the most advanced features from Samsung. For example, they present quite a handy function Multi View. In addition, they provide one of the best images at the moment. The cost of such a TV will be in the range of 900$-1100$.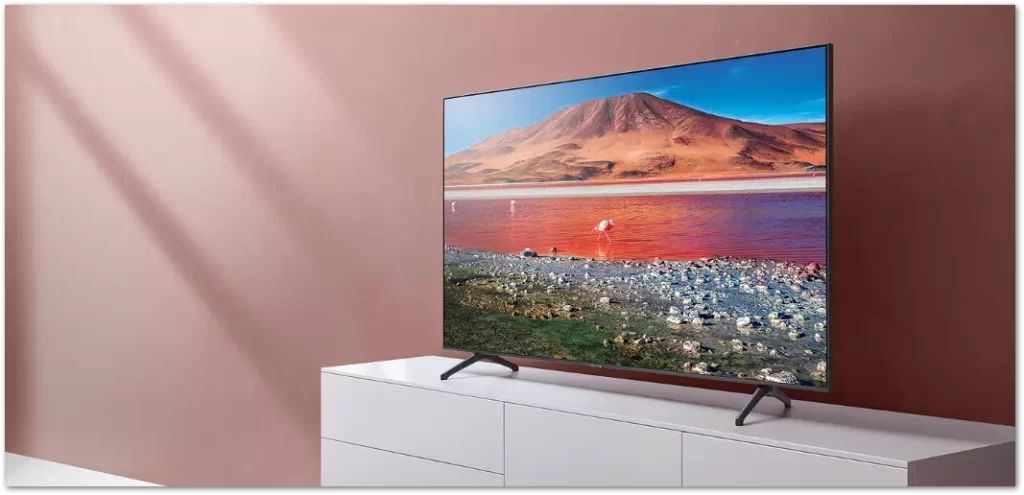 Regarding Samsung TU7000 Crystal UHD this TV will cost you $500-$600 and it's a more budget option. This TV has a 4K screen and is equipped with the Tizen operating system like all recent models of Samsung TV, so the picture in this TV will also be very good quality, but you should understand that by choosing a cheaper model, you get poorer quality display and fewer features.
What 70inch Vizio TV you can buy
If you're interested in more budget TV models, Vizio TV may be a good choice. This company has established itself as a producer of good TVs at a good price, which for a lower price provides its users with many features that are only available in premium TVs. For example, they have a system of Smart Cast, which allows you to install a variety of apps and services, it's very convenient and many users note its speed. In this case, you should pay attention to the VIZIO M-Series Quantum 70″ Class and VIZIO V-Series 70″.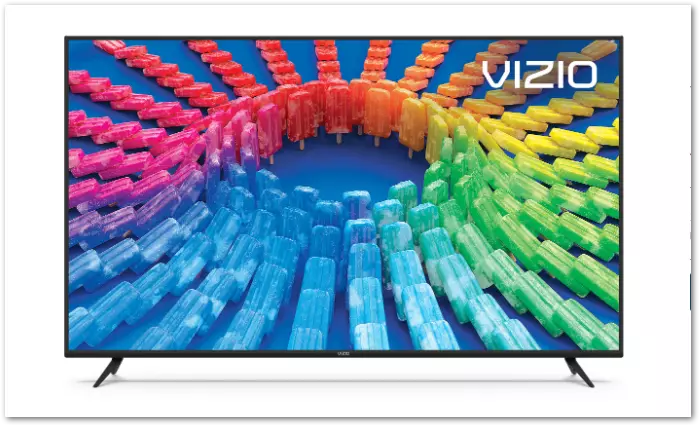 The VIZIO V-Series 70″ is a more budget-friendly version of the TV. It's available in two variations – regular and VIZIO V-Series 70″ Class. The difference between them is that Class version is a more simplified TV and will suit you better for normal tasks, while the standard VIZIO V-Series 70″ company positions TV which will suit gamers, because it has such features as FreeSync, besides the company declares that the input lag of such TV is less than 10ms at 60Hz in 4K, which is a pretty good result for gaming TV. The price of such a TV will be around $650-$750.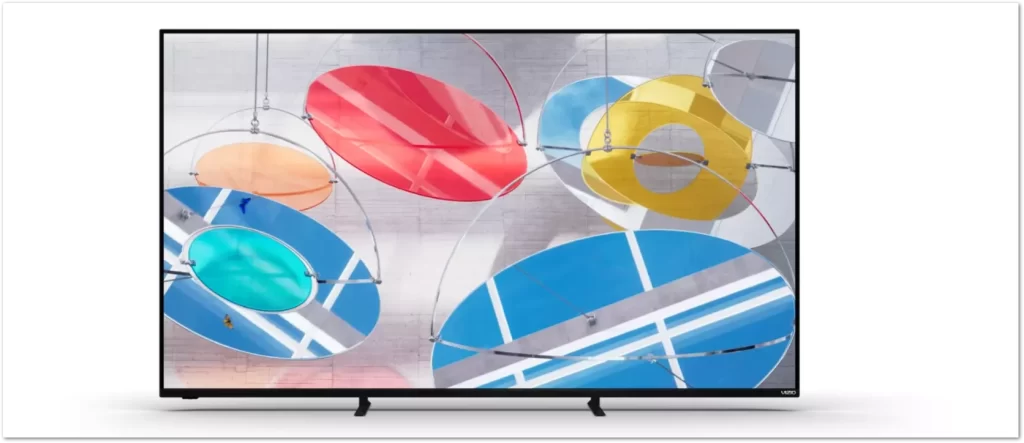 If you're interested in a more premium TV, you can pay attention to VIZIO M-Series Quantum 70″. This TV is one of the best in color reproduction among other VIZIO TVs. This TV as well as the previous model has different gamer technologies, along with this, it's also equipped with a high-quality matrix, which is very realistic and conveys colors, at the level of quantum screens. It will cost about $900.
Is there any 70inch LG TV
LG makes more expensive TVs, but in this case, you're paying for high-quality products. TVs from this company will last you for many years and stay relevant for a very long time. All of their TVs are made with the latest technology and have really cool screens and many premium features. The 3 models LG 70 Inch Class UQ9000 PUD series LED 4K UHD, LG UHD 70 Series 70 inch Class 4K Smart UHD TV, and LG 70 Inch Class NANO75 UQA series LED 4K UHD are all worth checking out.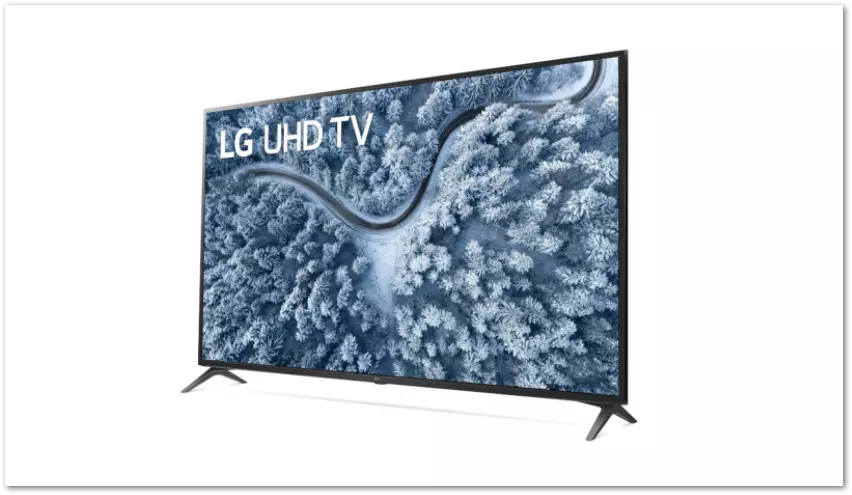 Such long names can be confusing when you first encounter them, but in fact, it's very simple. The LG UHD 70 Series 70 inch Class 4K Smart UHD TV is the cheapest in this segment. It will cost about $600. It has a 4K screen, a smart webOS system, and is a fairly easy-to-use device that isn't overloaded with unnecessary features, but it has a pretty good picture and excellent quality.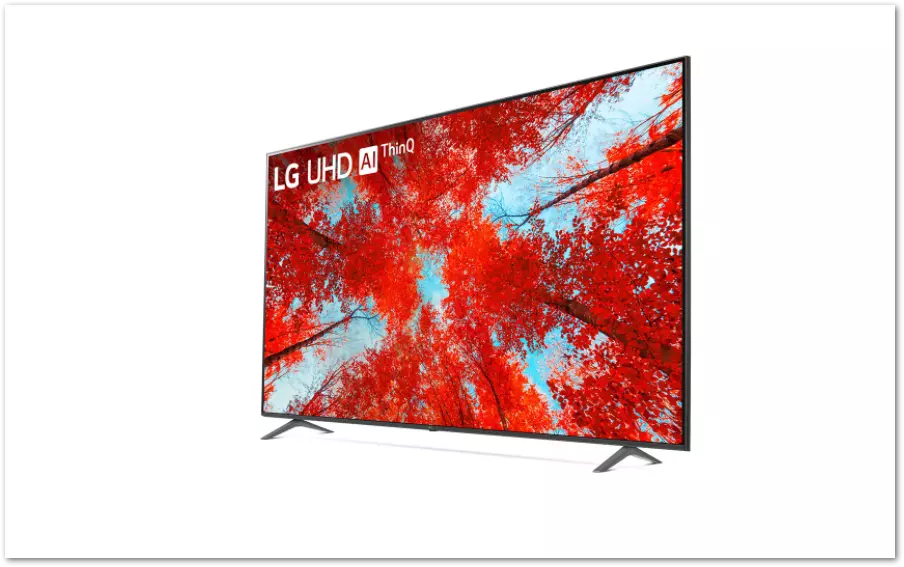 If you want something more interesting, you should pay attention to LG 70 Inch Class UQ9000 PUD series LED 4K UHD. It will cost about $800. However, for that money, you get a much better screen with a 120Hz refresh rate. In addition, this TV comes with a branded LG Magic Remote. It gives its users quite a few extra features, such as voice control. In addition, users often ask if they can connect two LG Magic remotes to their LG Smart TV.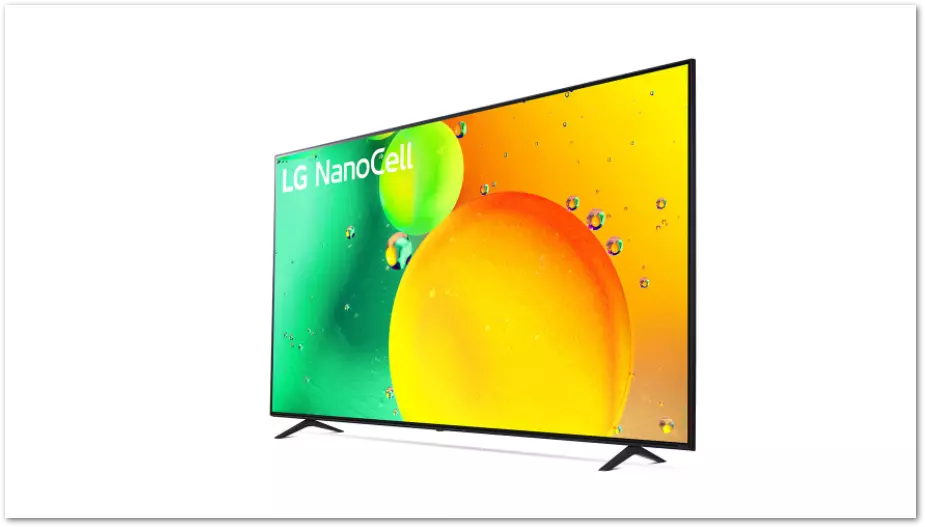 LG 70 Inch Class NANO75 UQA series LED 4K UHD is one of the best TV models LG has. It has a NanoCell Display which is capable of displaying over a billion colors as the manufacturer claims. Such a TV will cost you about 1000 dollars. It will be a great choice if you're interested in the best offerings on the market and are willing to shell out a little more money for it.
What other options are available
There are actually quite a few 70-inch TVs on the market. They're made by different companies in different price ranges. To find more options, you can simply go to any online appliance store, like BestBuy. There you can find different deals on the TVs described above and on TVs from other manufacturers.
The main thing is always to pay attention to customer reviews on these products. It's also better to choose a few options and compare their characteristics. so you can get the most accurate picture of what kind of TV you want to buy and what is important to you when choosing a TV.