Among the variety of different file formats, some users encounter RTF. This format is designed to store text documents. Consequently, the user has a question about how to open an RTF file on a PC or online.
What do you need to convert and open an RTF file
A file with an RTF extension is a Rich Text Format file. It differs from a plain text file in that it can contain formatting such as bold and italic, as well as different fonts, sizes, and images.
RTF files are useful because many programs support them. This means that you can create an RTF file in one program in a particular operating system, such as macOS, and then open that same RTF file in Windows or Linux, and it will look basically the same.
The easiest way to open an RTF file in Windows is to use WordPad since it's pre-installed. However, other word processors will also do the job just fine, such as LibreOffice, OpenOffice, Jarte, AbiWord, WPS Office, and SoftMaker FreeOffice.
So, here's how to convert and open an RTF file.
What is an RTF file
The RTF format was created jointly by Microsoft and Adobe in 1982 for the text editor Word. Then the companies went their separate ways and Microsoft alone became responsible for the development of the format. The PostScript language was created in 1985. The last update of the format specification was released in 2006.
The RTF format has meta-tagging support, so it's often used to save documents. There are quite a few documents or e-books saved in RTF format on the Internet. So the user has a question: how to open RTF format on a PC or open an RTF file online without using any software on a PC. You need a program that opens RTF or service on the Internet that can open RTF online.
Depending on what software opens RTF files, the user's options for further manipulation of the document's contents will vary. Some of the presented software supports editing an open RTF document, other programs that open RTF files can serve only for viewing.
To select an RTF file in the Explorer dialog box from the program window, use the keyboard shortcut "Ctrl + O" in addition to the necessary actions in the graphical interface of the app.
How to open an RTF document in WordPad
This app is built into the operating system and is specifically designed to work with RTF files because it's the main format of this program. Find WordPad in the Start menu, in the folder of standard programs. To open an RTF document in WordPad, you have to follow these steps:
Run the program on your PC.
Go to the "File" menu and click "Open" in the context menu.
In the Explorer dialog box, select the RTF file.
An RTF document will open in the WordPad window.
The contents of a document in WordPad aren't paginated and there's no reading mode. There are built-in options for editing an open file.
How to open RTF in Word
Many users have a popular office software package, Microsoft Office, which includes a word processor called Word. MS Word has no problem opening RTF files because the software is from the same developer.
Open an RTF file from the program interface or from the explorer context menu. If you check the "Always use this program to open .rtf files" box, the files in this format will be opened automatically in this text editor.
How to open an RTF file in LibreOffice
The free office suite LibreOffice has a Writer app that supports opening RTF files. Not only Windows but also other operating systems can be installed on your PC. In both cases, LibreOffice supports opening this text format. If you want to open an RTF file in LibreOffice, follow these steps:
In the LibreOffice main window, click the "Document Writer" button.
In the LibreOffice Writer window, from the "File" menu, click "Open".
Upload the file from your device.
If necessary, you can edit files with the ".rtf" extension in LibreOffice Writer.
How to open an RTF file in Google Docs
Google Drive cloud storage is available to all Google Mail (gmail.com) email users. The cloud has a Google Docs tool for working with text, tables, and presentations. To use the Google Docs features, follow these steps:
Open Google Drive in your browser.
Click on the "New" button.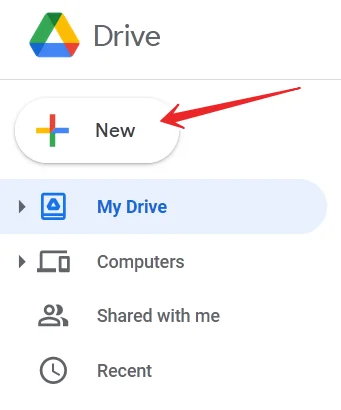 Then, select the "File upload" option.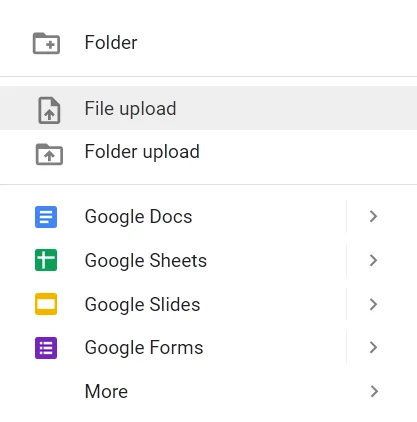 Right-click on the file, then choose "Open with" and then "Google Docs" from the context menu.
The RTF file will be opened in the Google Docs cloud service.
How to convert an RTF file
The fastest way to convert RTF files is to use an online RTF converter like FileZigZag. You can save RTF as a DOC, PDF, TXT, ODT, or HTML file. Another way to convert RTF to PDF online or to PNG, PCX, or PS is to use Zamzar.
What else is interesting about the RTF format
The RTF format was first used in 1987, but Microsoft stopped updating it in 2008. Some changes have been made to the format since then. This determines whether one document editor will display an RTF file in the same way as the other one that created it depending on which version of RTF is used.
For example, although you can insert an image into an RTF file, not all readers know how to display it because they are not all updated to the latest RTF specification.
RTF files were once used for Windows help files, but have since been replaced by Microsoft Compiled HTML help files that use the CHM file extension.
Because the RTF format is based on XML rather than binary, you can actually read the contents by opening the file in a text editor such as Notepad.
RTF files don't support macros, but that doesn't mean that RTF files are macro-safe. For example, an MS Word file containing macros can be renamed to have the RTF extension to make it look safe, but then when opened in MS Word, the macros can still work fine because it's not, in fact, an RTF file.