Since you are looking for how to watch Hulu on LG Smart TV, you already know that Hulu is a streaming service owned by the Walt Disney Company. There's no point in telling you about Hulu.
Hulu compatibility list for LG TVs
Hulu has developed an app for LG TVs to be released in 2017 or later. It is correct to say there is no link to the year the TV was developed; it depends on the operating system. Hulu works with LG TVs that have OS WebOS version 3.5 or later. You might ask why Hulu won't make an app for older TVs. It doesn't make sense; the number of TV owners who want to watch Hulu using the app on their TV is so small that the cost of developing and installing streaming servers will not pay off.
| | | |
| --- | --- | --- |
| webOS TV Version | Release Year of webOS TV | Hulu |
| webOS TV 22 | 2022 | Yes |
| webOS TV 6.0 | 2021 | Yes |
| webOS TV 5.0 | 2020 | Yes |
| webOS TV 4.5 | 2019 | Yes |
| webOS TV 4.0 | 2018 | Yes |
| webOS TV 3.5 | 2017 | Yes |
| webOS TV 3.0 | 2016 | No |
| webOS TV 2.x | 2015 | No |
| webOS TV 1.x | 2014 | No |
Here is a list of LG TV model numbers; knowing the model number of your TV, you can check if Hulu is installed on your TV.
LG TV model is compatible with Hulu
year (2022-2011)
support Hulu
Operating system version
LG TV models
2022
Yes
WebOS 22
2022: OLED A2, B2, G2, C2, Z2, R2; QNED (QNED***Q*)80, 85,90, 91, 95, 97, 99; Series Nano (Nano***Q*) 75, 80, 81, 85, 86, 88, 90, 91, 96, 99; UQ70**, UQ71** (only in some countries) UQ75**, UQ8***, UQ9***

2021
Yes
WebOS 6.0
2021: OLED A1, B1, G1, C1, Z1, R1; QNED 90, 91,95, 97, 99; Series Nano (Nano***P*) 75, 80, 81, 85, 86, 88, 90, 91, 96, 99; UP70**, UP71** (only in some countries) UP75**, UP76**, UP8***, UP9***
2020
Yes
WebOS 5.0
2020: CX, BX, GX, WX, ZX, Series Nano all models Nano 80, 81, 86, 90, 91, 95, 99, UN70**, UN71** (only in some countries), UN8***, UN9***
2019
Yes
WebOS 4.5
2019: OLED W9, E9, C9, B9
NanoCell Models: SM99, SM95, SM90, SM86, SM81
4K UHD Models : UM80, UM75, UM74, UM73, UM71, UM6970

2018
Yes
WebOS 4.0
2018: OLED: W8, E8, C8, B8, SK9500 NanoCell Models: SK9000, SK8070, SK8000 4K UHD Models: UK7700, UK6570, UK6500, UK6300
2017
No
WebOS 3.5
UJ7700, SJ8000, SJ8500, SJ850A, SJ9500, SJ8570, SJ857A OLED: B7, C7
2016
No
WebOS 3.0
UH655x, UH650x, UH635x, UH633x, UH630x, UH950x, UH850x, UH770x, G6, E6, C6, B6
2015
No
WebOS 2.0
UF77*, UF85*, UF95*, UG87x, EF98**, EG96**, EF95**, EG92**, UF94**, UF86**, UF83**, UF69**, UF68**, LF65**, LF64**, LF63**
2014
No
WebOS 1.0
LB63**, LB65**, LB67**, LB68**, LB69**, LB72**, LB73**, LB86**, LB87**
2013
No
NetCast
Europe - LM860V, LM960V,  EA9800, LA9700, LA9650, LM9600, LA8600
2013
No
NetCast
Europe - LA667V, LA667V, LA710V, LN655V, 27MT93V, PH670V, PH672V.
US - LA6950, LA6900, LA6205, LA6200, LN6150, LN5750, LN5700, LN5790, LN5710, LN5600, PH6700, PN5700
2013
No
NetCast
LA9700, LA9700, LA9650, LA9650
2012
No
NetCast
TM2792S, LM660S, LM660T, LM660T, LM670S, LM670T, LM760T, LM761S, LM761T, PM690S, PM970S, PM970T, LS5700
2011
No
NetCast
LV3700, LV5400, LW5700, LK530, LK550
Read Also:
How to find the WebOS version of LG TV
Settings menu > General > TV Information > webOS TV version
Settings menu > General > TV Information > About This TV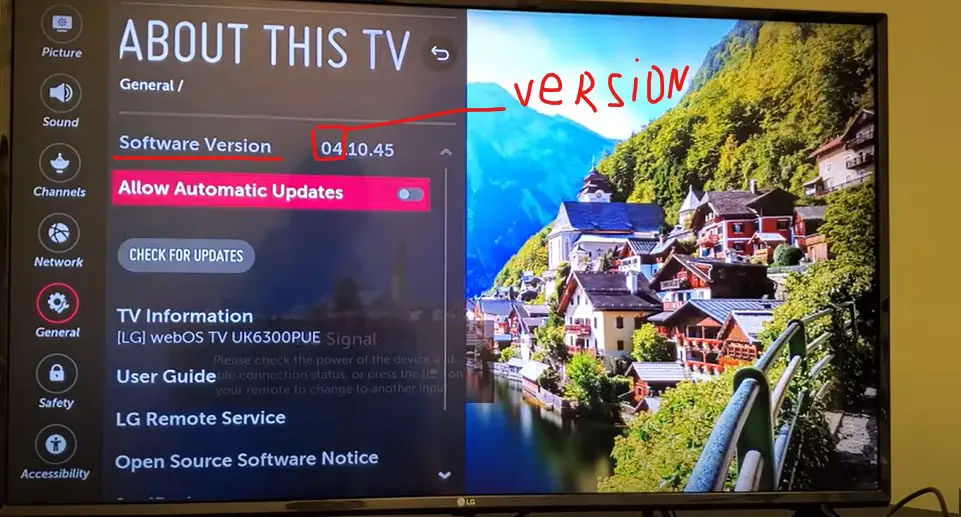 There is no Hulu app on my LG TV
Consider this situation: You want to find the Hulu app on your LG TV but can't find it. You've checked the TV model and operating system version, the app should be on your TV, but it's not.
If you have this situation, the first thing to do is to check which country is selected when you set up your TV. Hulu only works in the US and Puerto Rico. You may have selected a different country when you set up your TV so the app won't be available. Check the TV settings.
The Hulu app does not work on my TV. 
This is quite rare, but it does happen, and there could be several reasons:
If Hulu doesn't start, the problem may be with your TV; unplug it for a few minutes. Turn the TV back on and see if Hulu is working.
Suppose you get a message that Hulu has detected proxy usage or that the service is unavailable in that region. This may be related to your IP address; perhaps your IP address has been transferred from another region, and your IP address still needs to be updated.  
How to watch Hulu on an LG TV outside the US.
Some services change the IP, so the service perceives the user as a US resident, such as a VPN. There are even special services explicitly designed for Hulu. There are several ways around regional restrictions, but I won't go into details. Does Hulu restrict users from using a VPN? According to Hulu, yes, users are tracked by region. But it all depends on company policy; of course, the company sees, for example, several hundred users from the same IP connected to the servers. And what the reaction will depend on how Hulu decides whether to block or allow it to work via VPN. Of course, there are expensive VPN services that provide an exclusive IP. Of course, you can't install a VPN right into your TV, you can set up the VPN settings in your router, and it's elementary to use a VPN on your laptop. No one is stopping you from installing a VPN in your browser, connecting to Hulu, and connecting your laptop to the TV via HDMI.
How do I install Hulu on my LG TV?
Usually, the Hulu app can be found in the list of pre-installed services on your LG TV. But if the app is not there, you must install it from the app store.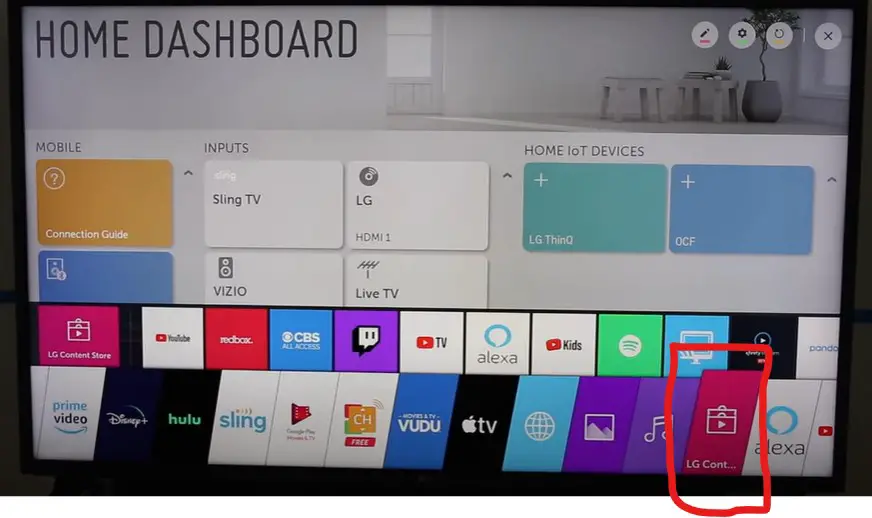 Open the app store on your TV and find the Hulu app; you can use the search bar. Install the app on your TV. Then you can sign in to your account and watch Hulu.