Apple products have always had their ecosystem and a bunch of unique apps only available on Apple devices, like iMessage. This is a very versatile and powerful messenger with many valuable tools, some of which are obvious.
For example, many people do not know that iMessage can write to you to leave notes or to try different new features. To do this, you need to create a group with yourself, but you must consider some things. Let's look at this feature in more detail.
How to create a chat with yourself in iMessage on iPhone
There is no official way to write to yourself in iMessage. However, you can use a little trick that you can use to create a chat with yourself. It involves creating a group chat with one participant: yourself. To do this, you need to:
In the Messages app, click on the new message button at the top right (it's marked with a square and a pen).
Enter your phone number, email, or contact information in the participants' box.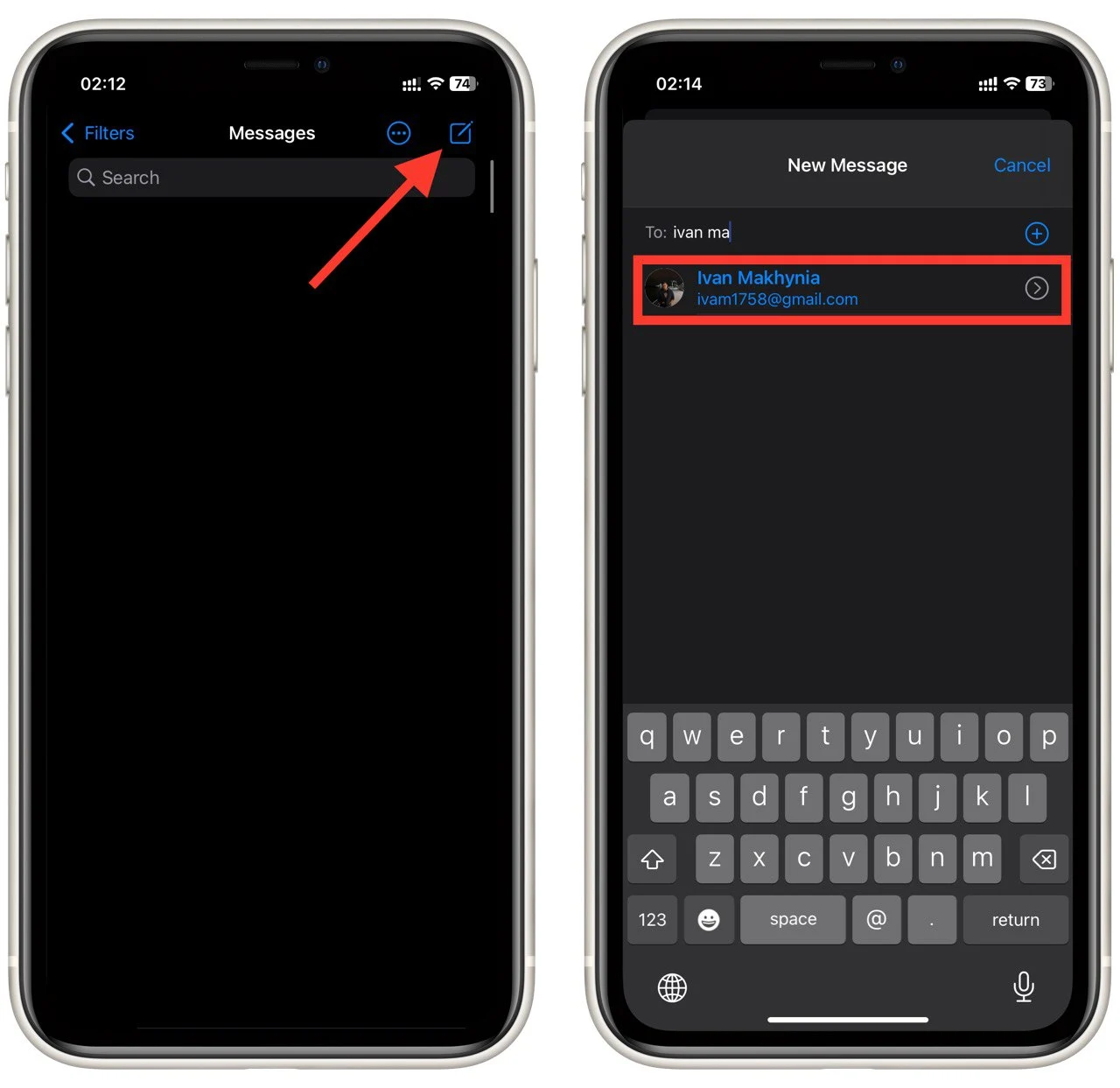 Then you have to write a message and send it as a standard message.
The exciting thing is that you can create many different groups with yourself and put other data in them. For example, you can create one group to put pictures in, another for text entries, or one for messages you want to save somewhere.
What does green or blue bubbles mean in iMessage
One of the things you should pay attention to is the color of the messages you send to chat. You may have noticed that they are either green or blue when you send messages. But not everyone knows the difference and how it can affect your wallet.
Blue messages are messages that are sent through the online Service andMessage. The fact is that there are two modes of messaging on the iPhone. You can send online messages tied to your account and ordinary paid SMS, marked in green.
As I said, green bubbles mean that your cellular operator sent this message. This is good old-fashioned texting. They are paid according to the rates of your operator. At the same time, the blue ones are completely free. You have to pay for an internet connection or a free hotspot.
Note in particular that while all the benefits of iMessage apply to blue messages, such as the ability to be notified when the user has read a message, to cancel a message, or to edit a sent message, in the case of green SMS, you will not be able to make changes once sent. Also, in SMS (or MMS), you will be limited to sending media files.
How to stop sharing messages with other Apple devices on iPhone
If you want to create a chat room with yourself where you can store various personal information, then agree it will be awful if your family or friends accidentally get access to these chats. This can happen because iMessage automatically sends messages to all your devices. And if, for example, you use the same tablet as your relative, there is a chance that they will see your messages. Of course, you can disable this feature quite easily. To do so:
In your iPhone settings, go to Messages.
Scroll down to the Text Message Forwarding button.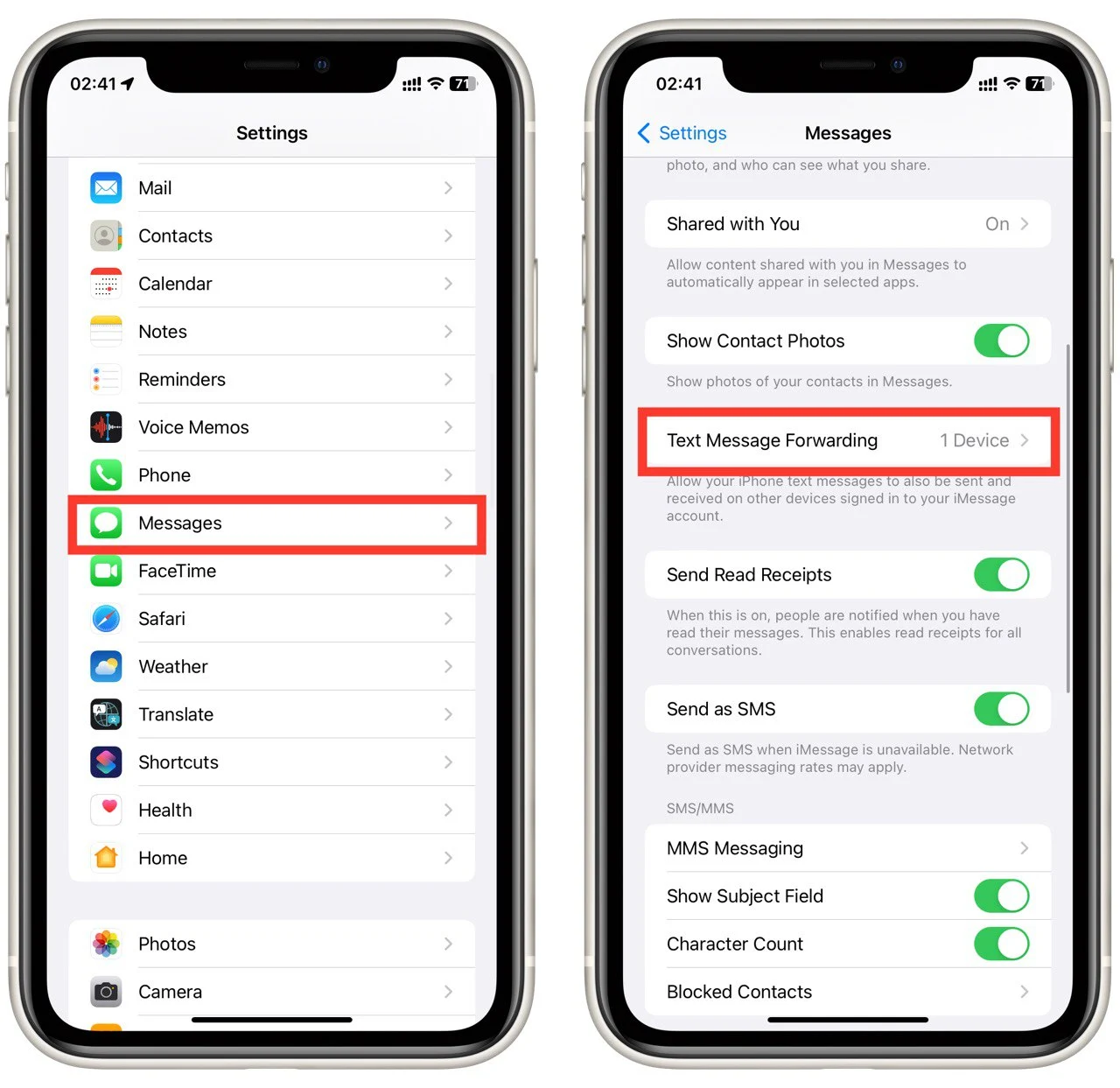 You can see all the devices attached to your Apple ID account in the following menu. Toggle the trigger next to the unwanted device so that it turns gray.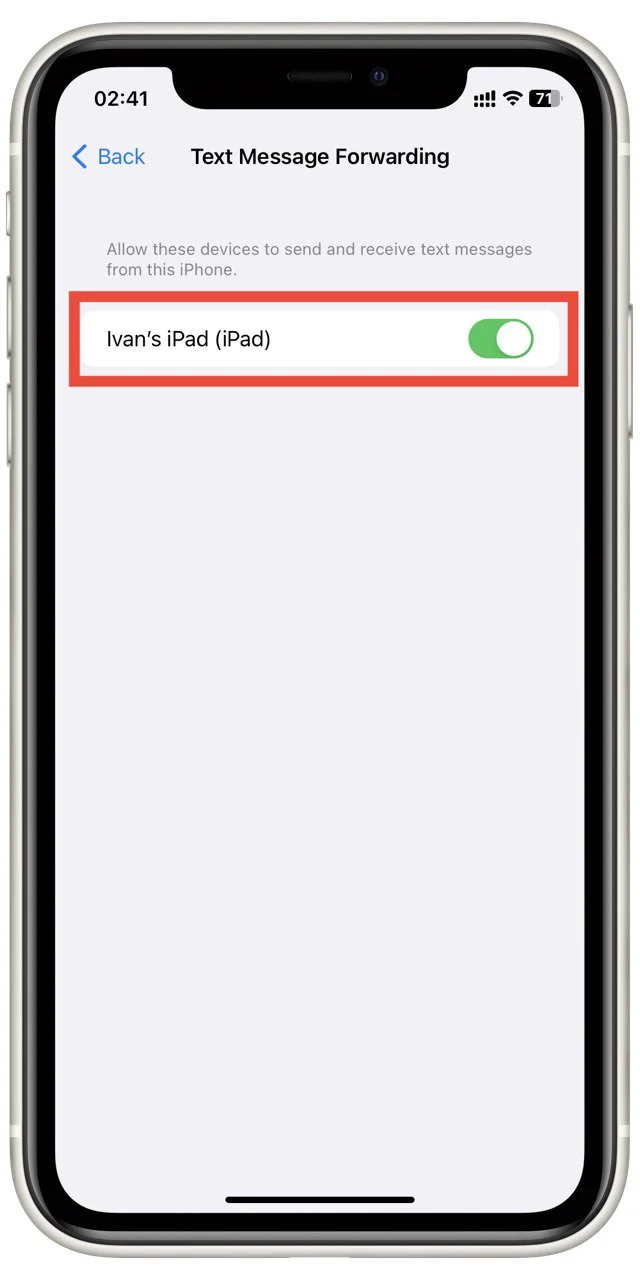 In addition, in this tab, you can enable or disable iMessage, configure SMS sending, enable or disable Read Receipts, and more. I suggest you take a closer look at this tab if you often use the default Messages app on your Apple devices.
How to delete messages or chat in iMessage
If you find that you have too many messages or that your chat room is no longer needed, you may need to delete specific messages or clear the chat room completely. It's easy to do this on your iPhone messages.
You need to tap on the chat or the message and hold down the tap. After that, you can select Delete from the drop-down menu. If you want to delete one message, you need to hold down on it and select More. After that, click on the trash can at the bottom left of the screen.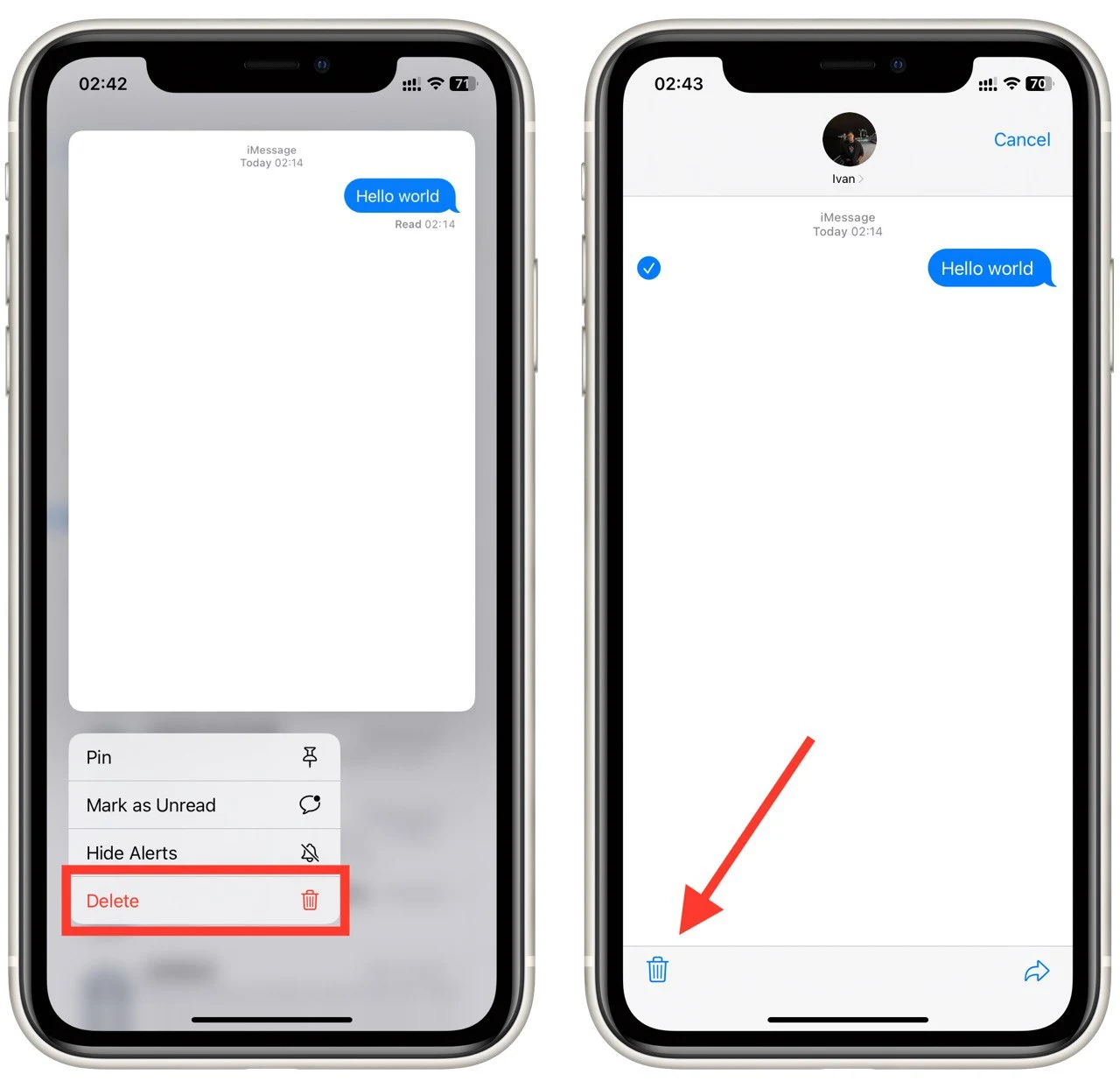 Remember that you can restore deleted messages or chats within 30 days after you delete them. You can do this using the Filters button on the main page andMessage. Once 30 days have passed since you deleted your messages will be permanently erased from your device.