With the rise of social media platforms and instant messaging apps, keeping your personal conversations private can be challenging. However, Facebook Messenger has a feature that may solve this problem. Previously it was Vanish Mode, but now it's only left on Instagram. And in Messenger, it was replaced by the disappearing messages feature.
Disappearing messages are a great way to send sensitive information you don't want to stay visible forever. This feature allows users to send messages that will automatically disappear after a specified period, giving you peace of mind that your conversations won't be accessed later.
Moreover, you should know that it works only in conjunction with end-to-end encrypted chat. Therefore, you need to create it first.
So let's take a look at what you should do.
How to set up disappearing messages in Messenger
As mentioned above, you need to start end-to-end encrypted chat first. So let's get started with it:
Open Messenger and sign in to your account if needed.
Then open the chat where you want to send disappearing messages.
Tap on your friend's name at the top.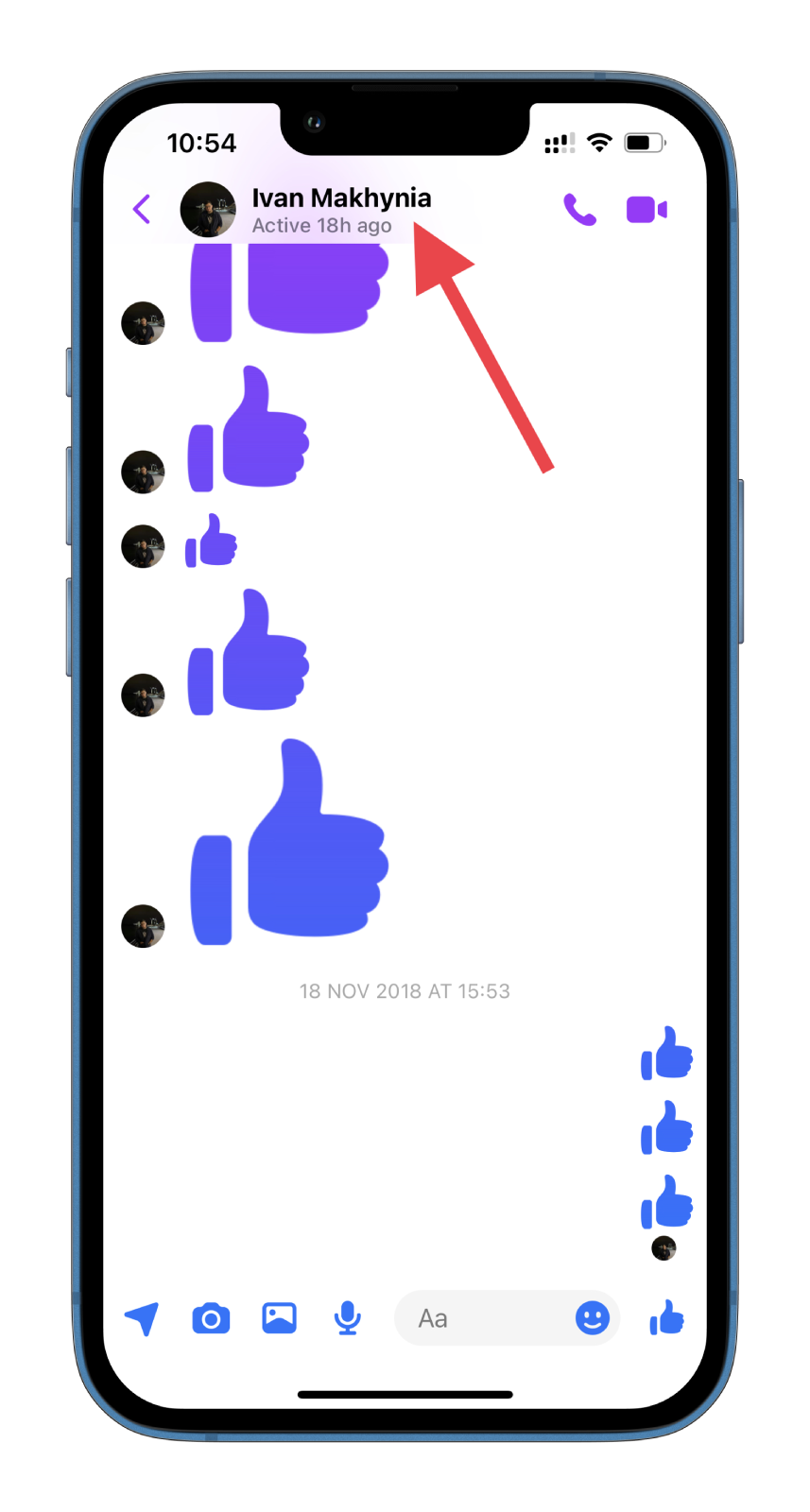 After that, select Go to secret conversation.
Now let's set up disappearing messages:
Type and send a simple text in the secret chat, then tap on your friend's name again.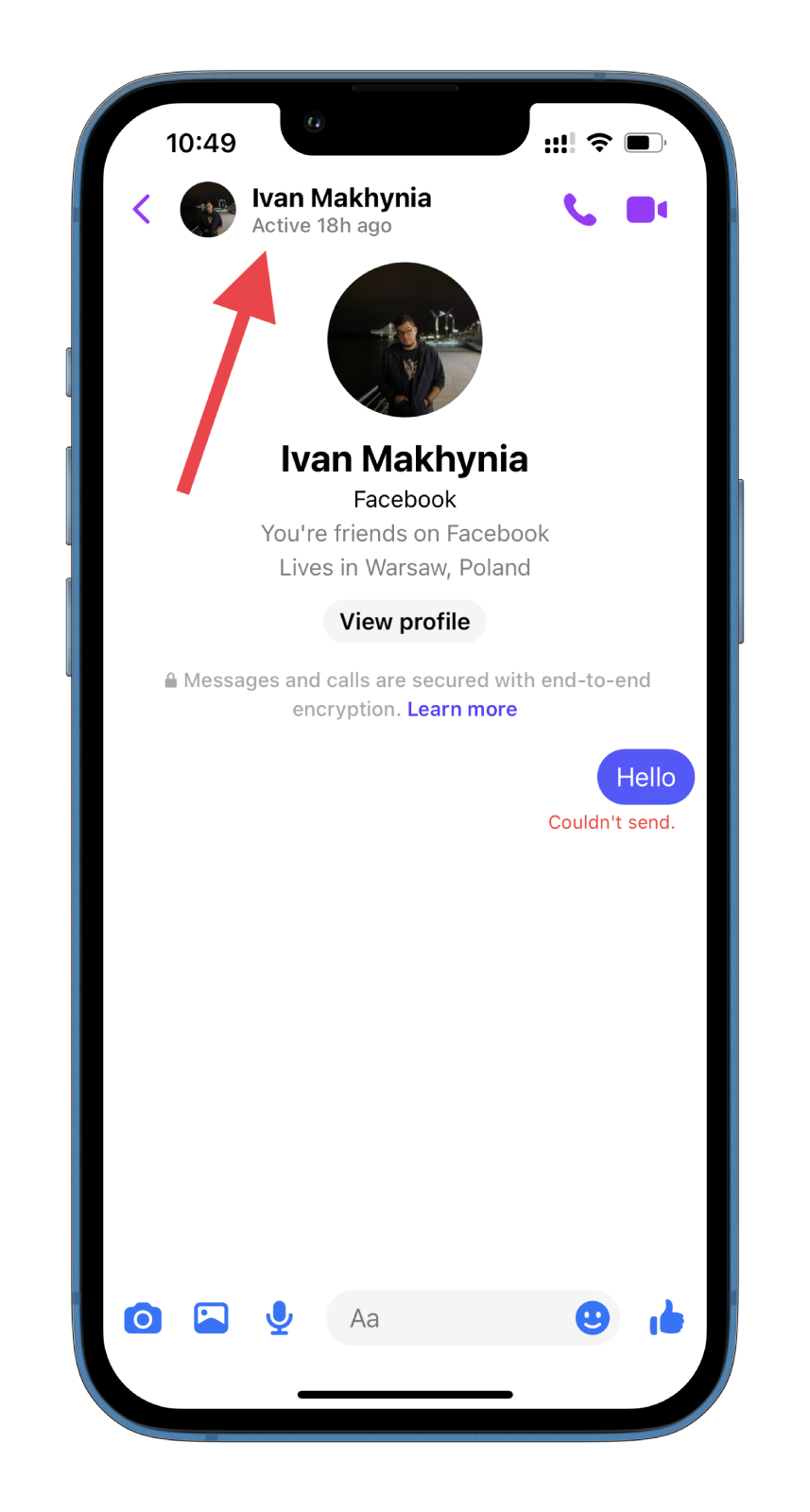 Go to Disappearing messages.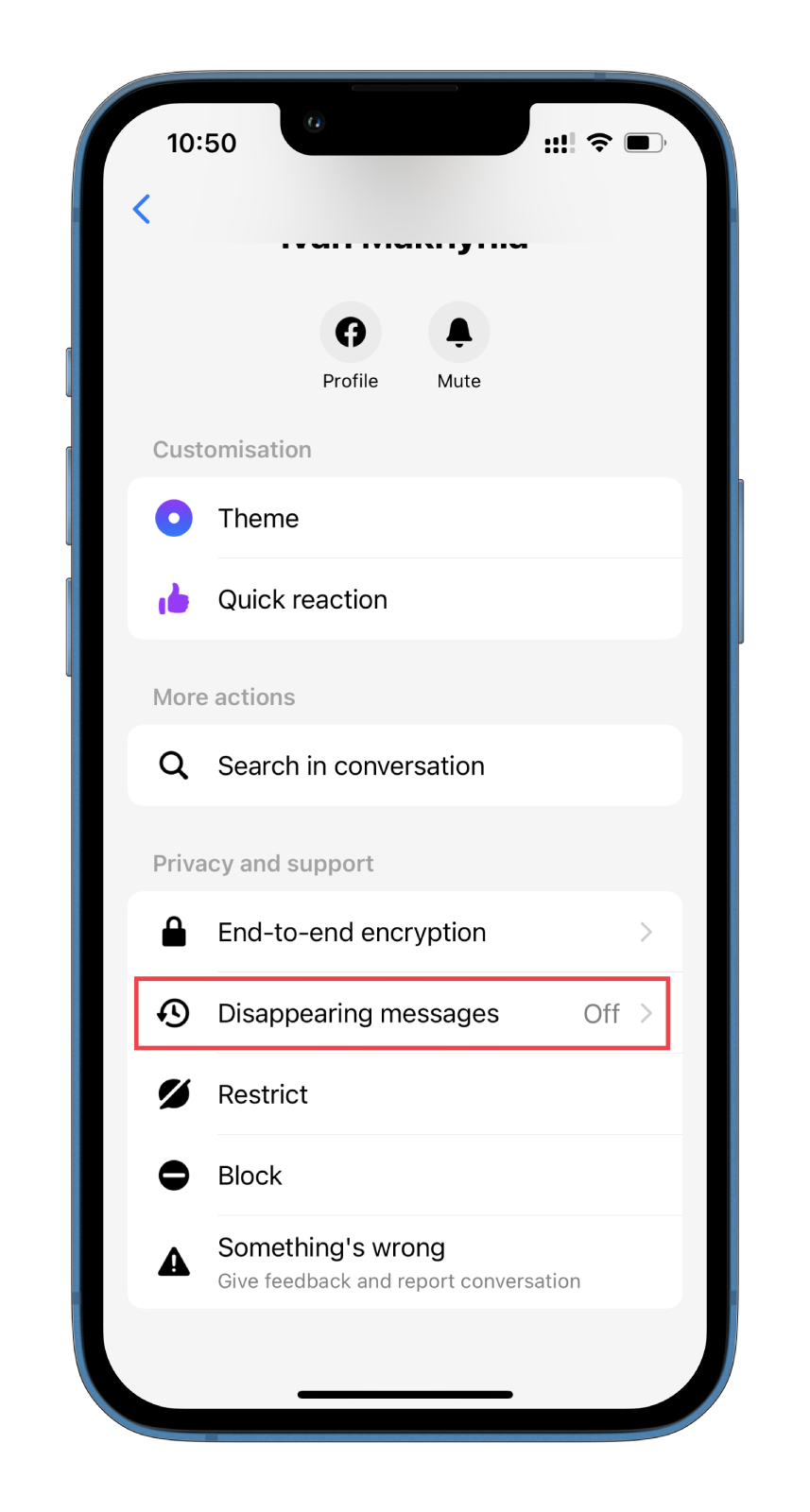 Finally, set the expiration time for the message.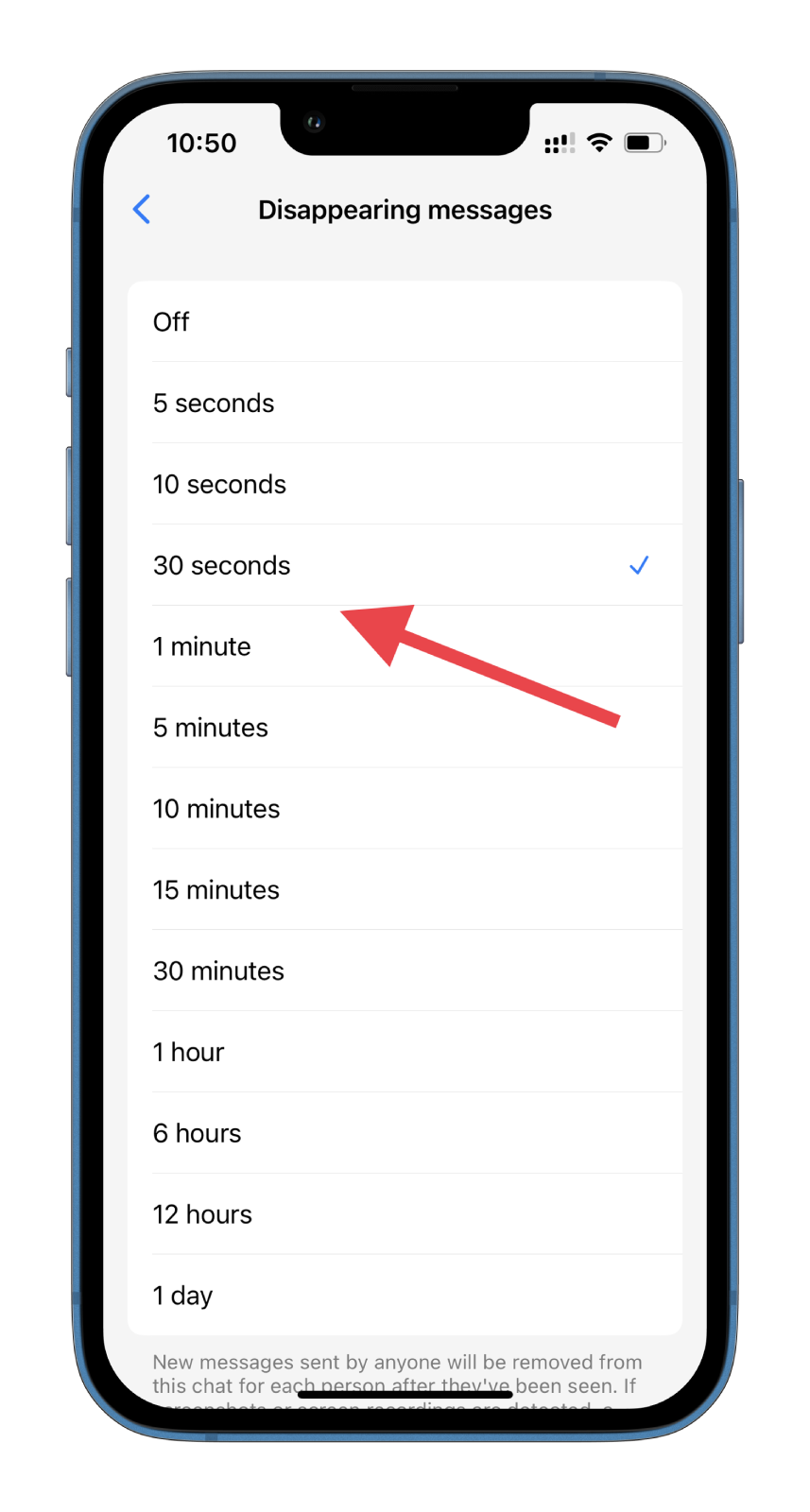 There are many options – from 5 seconds to 1 day. So you can choose what works best for you. Remember that your messages will disappear until one of you turns off the disappearing message setting or changes the timer setting.
When using disappearing messages, you should be careful to share them only with people you trust. This is because the recipient can take a screenshot or record the message's screen before it disappears, copy and save its contents, or take a picture with another device.
It's worth noting that Facebook will alert you and other chat participants if it detects someone has taken a screenshot or screen recording of your end-to-end encrypted chat. So it's important to remain vigilant and only send disappearing messages when you're sure the recipients won't abuse or save them.
What's more, you should know that this feature is unavailable on the Facebook website for some reason. Therefore, you can only use it through the Messenger app.
Why did Facebook remove Vanish Mode from Messenger?
Vanish Mode was introduced in late 2020 as a way for users to send disappearing messages that automatically vanished after being viewed by the recipient. According to Facebook, the decision to remove Vanish Mode was due to a lack of user adoption. The company reported that users didn't widely use the feature and received limited feedback on it.
Facebook also stated that they would be focusing on other messaging features, such as Watch Together and chat themes, that have seen more widespread adoption and user interest.
While Vanish Mode may no longer be available, Facebook users can still send disappearing messages by setting the expiration time in regular chats, as described above. This feature gives users more control over their messages' privacy and can help prevent sensitive information from being shared or saved beyond its intended lifespan.
In turn, Vanish Mode is still available on Instagram. So you can use it in DMs to send disappearing messages that will automatically vanish after the recipient views them and close the chat.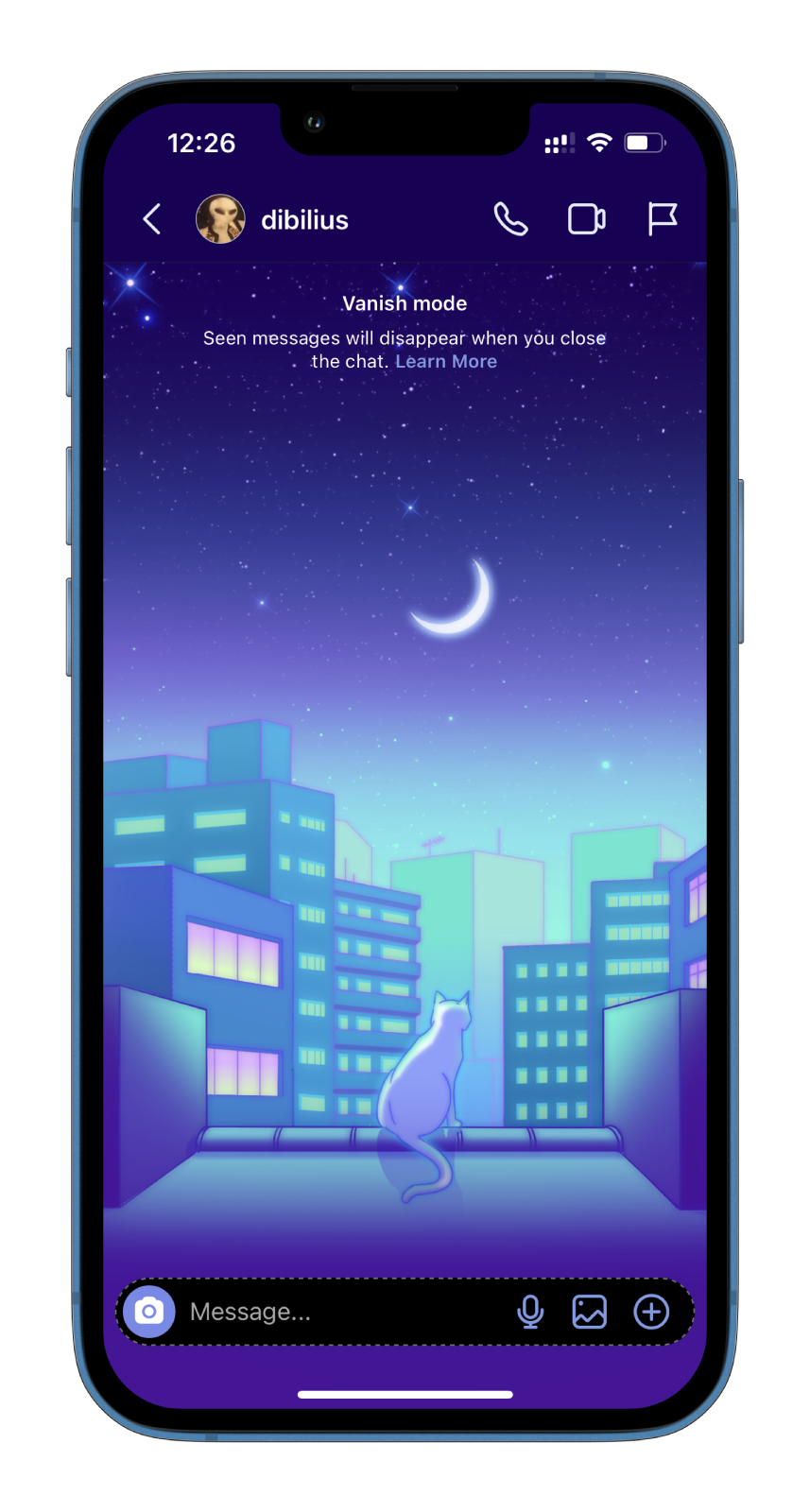 To use Vanish Mode on Instagram, open the chat with the person you want to talk to and swipe up on the screen. You can exit Vanish Mode anytime by swiping up on the screen again.