If you use Google Calendar on your Android device, or another calendar app that syncs with Google, from time to time you may receive spam invitations to events with questionable content that would be good to get rid of.
What do you need to remove Android Calendar events spam
Google has a long history of fighting spam, and to its credit, it does a pretty good job. As a result, Gmail is almost never used to receive newsletters that you haven't signed up for. Nevertheless, as the mechanisms for blocking spam have improved, the spammers themselves have learned new tricks. To get around the limitations of Gmail, they came up with the idea of using Google Calendar, which doesn't know how to block such mailings on its own.
Spam gets into the Calendar because of synchronization with Gmail, which allows you to send invitations to all sorts of events. Spammers take advantage of this and send out invitations instead of letters. As a result, spam goes straight to the Calendar, bypassing the mail service that could have blocked it. However, this doesn't mean that spam cannot be dealt with.
Well, if you want to remove Android Calendar events spam, here's how you can do this.
Where does Google Calendar spam come from
Many Android users, especially those who are used to scheduling their time, are familiar with the Calendar event planner feature. Like all standard apps in the Google operating system, Calendar is tied to the account that you use to sign in to the system. And this sometimes causes some very strange problems.
Although it's difficult to infect Android with viruses, spam, and completely unnecessary ads can appear in completely unexpected places. One of these places is exactly the Calendar, which may well fall under the malicious action of spambots. This leads to the event planner in Google Calendar being clogged with a huge amount of events with different promotions, special offers, and other garbage.
Even if there's a huge amount of spam in your event planner, don't panic and check your smartphone for viruses. There's almost a hundred percent chance that your device isn't infected. This is due to the peculiarities of the Gmail service, the accounts of which are subject to spam-bot attacks. In Google Calendar, which is tied to the Gmail address, it's possible to send event invitations to known addresses.
On the one hand, it's useful, but on the other hand, all sorts of online casinos and other scammers love to take databases of e-mail addresses and arrange mass mailings. Events are automatically entered into the calendar planner, and they're entered several times a day. This generates a lot of annoying reminders that pop up every couple of hours, if not every half hour.
How to block spam in the Google Calendar using PC
Getting rid of spam on your Android Calendar is easy enough. Unfortunately, to permanently remove it, one smartphone isn't enough. You'll need to sign in to the Google account to which your smartphone is tethered from your PC or laptop, and go to Calendar. Once you have done it, you can follow these steps:
First of all, on the Google Calendar page, you need to click on the gear in the upper right corner and select "Settings".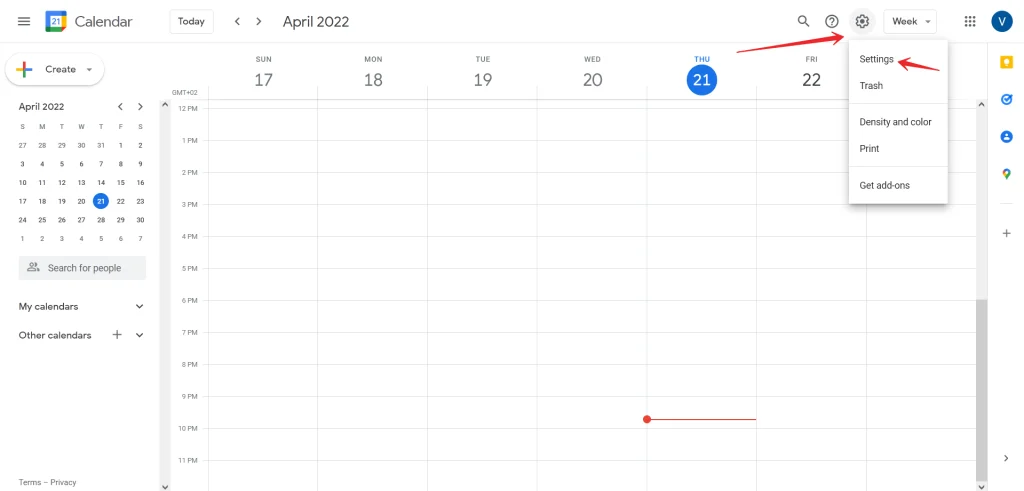 Then, go to the "Event settings" section and select the "When I respond to the invitation in email" option. Confirm by clicking "OK".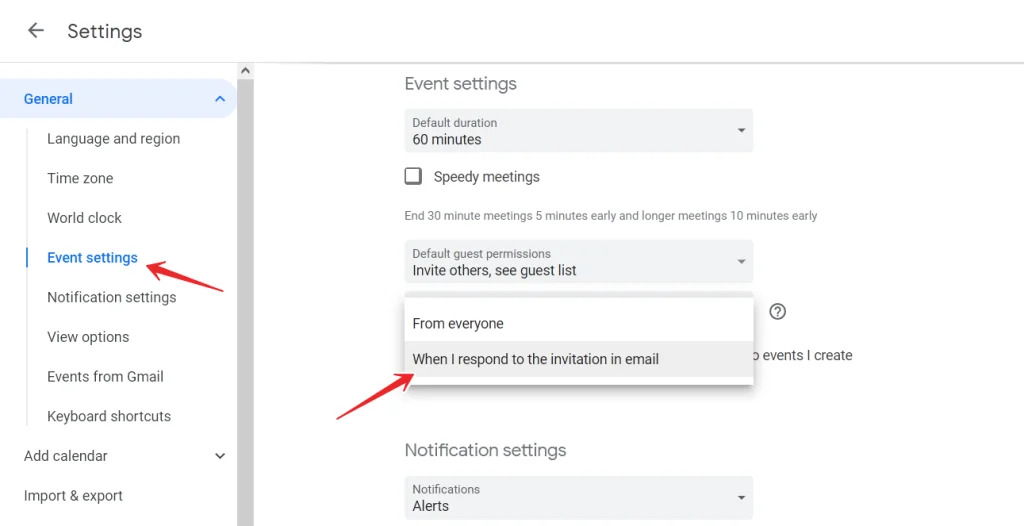 After that, go to the "Events from Gmail" section and uncheck the "Show events automatically created by Gmail in my calendar" parameter. You can also do this on your smartphone, in the settings of the Google Calendar app, but it won't get rid of email spam invitations.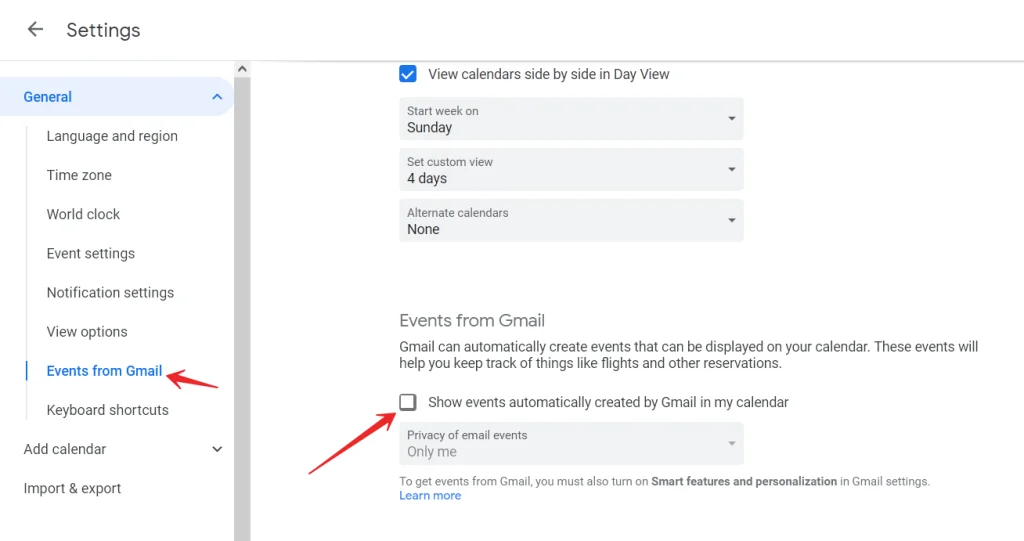 After this setting is done, spam notifications from the calendar will stop bothering you. However, it's important to remember that in this case, you won't receive any notifications from the calendar at all. This includes various useful reminder messages, such as confirmation of a hotel reservation or information about an upcoming flight.
How do spammers send ads through the calendar
Scammers working with "Calendar" are subtle. Before sending promotional emails, an event is created in the service. During the setup process, spammers specify the date and time of the event and add participants. In order to make you the recipient of the notification, the attacker only needs to know one thing: your email address.
It doesn't even matter if the invitation email can be filtered out by the spam filter. In any case, the event will be added to the "Calendar" and will notify you for a long time about the most important events, from the spammer's point of view, like winning a cash prize or drawing a state-of-the-art smartphone.
Not only that, but the notifications will also appear in other Google services: they're all closely linked, and spam, once it gets into your personal account space, will spread everywhere. Most spam emails are adverts or phishing emails that don't contain malicious code. However, if you click a link, you may end up on a web page spreading viruses. It won't be easy to leave it, let alone clean your hard drive.
Similar troubles are found in the "calendar" services from Apple and Microsoft. By getting hold of your email address, scammers can just as easily send ads through the app as they can spam Google Calendar.