Not everyone knows that iMessage is a sophisticated messenger with many different tools and features. For example, one of these features is the ability to play games with your friend right in the chat room.
One of the currently available games is the classic 20 Questions. To run it, you will need to install an "extension" for your iMessenger, which adds new features to your messenger. Let's take a closer look at how it works.
How to add games to iMessage
As I said above, to play games in iMessage, you must install additional software on your iPhone. You can install it from the App Store or chat in messenger. It's pretty easy to do; you need to do this:
In conversations, click on the AppStore button next to the camera button.
In the toolbar, click the App Store button again.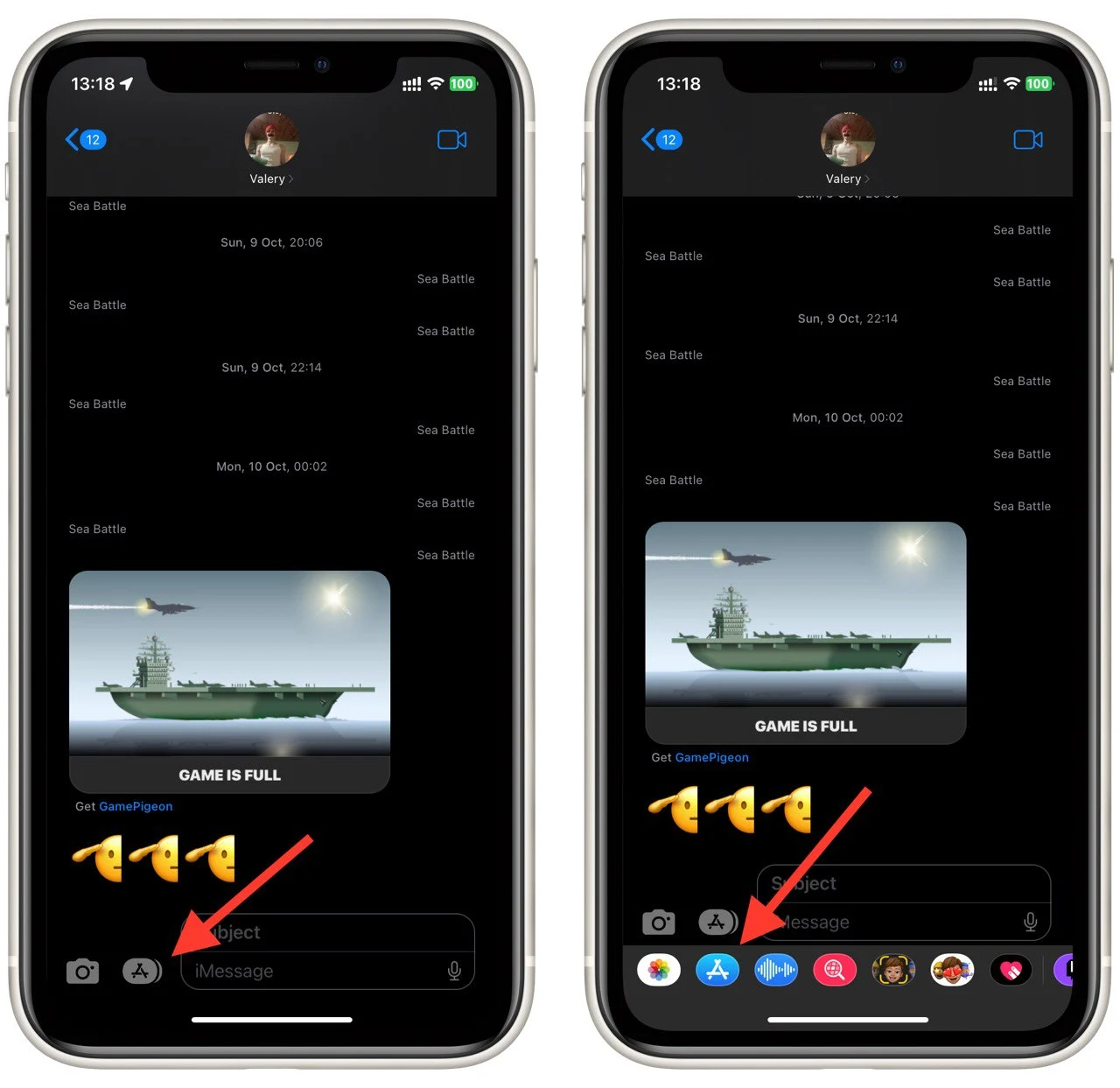 All add-ons for iMessenger will open in front of you. This is where you will need to find the GamePigeon app.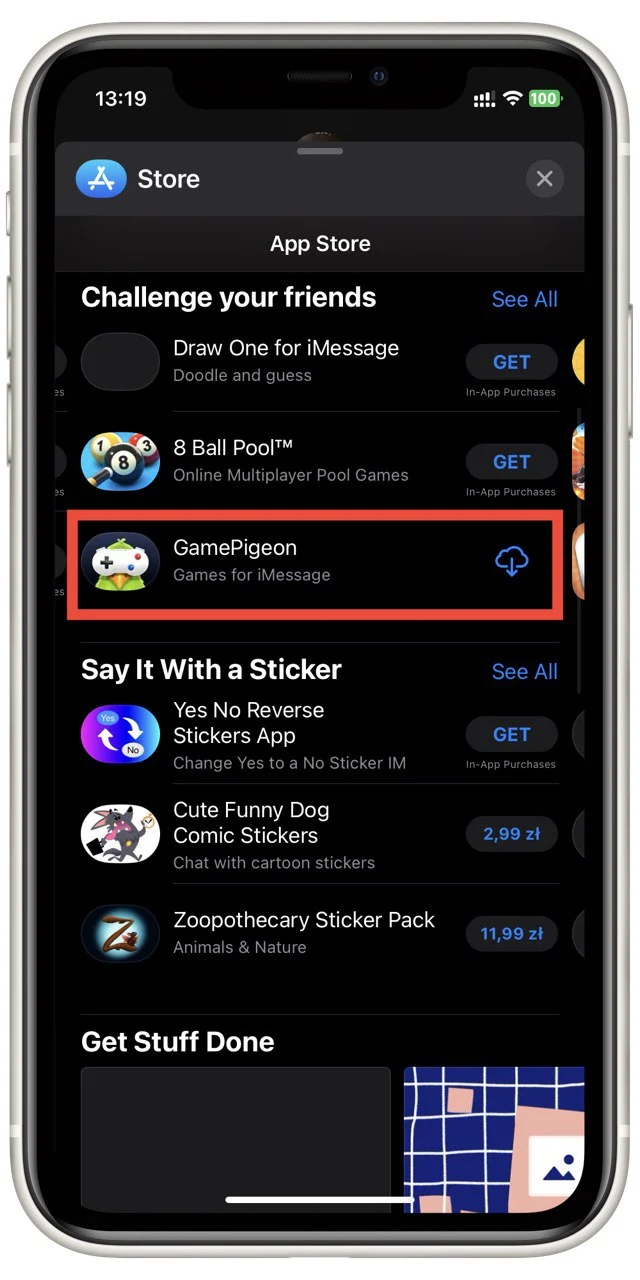 After that, you need to launch GamePigeon to play any game currently available in GamePigeon. Note that this program will not be available on your home screen. It can only be accessed via an iMessage. You will also need to use iMessage to uninstall it.
How to play 20 questions on iMessage using Game Pigeon
If you have already installed GamePigeon, you can run games using the toolbar menu in iMessage. Note that you can only challenge this game in dialogs with one participant. Group chats are not supported in this game. To challenge you to need:
Go to the desired dialogue and select GamePigeon from the tools menu.
You will see a list of all the games available in iMessage. Find 20 Questions here and click on it.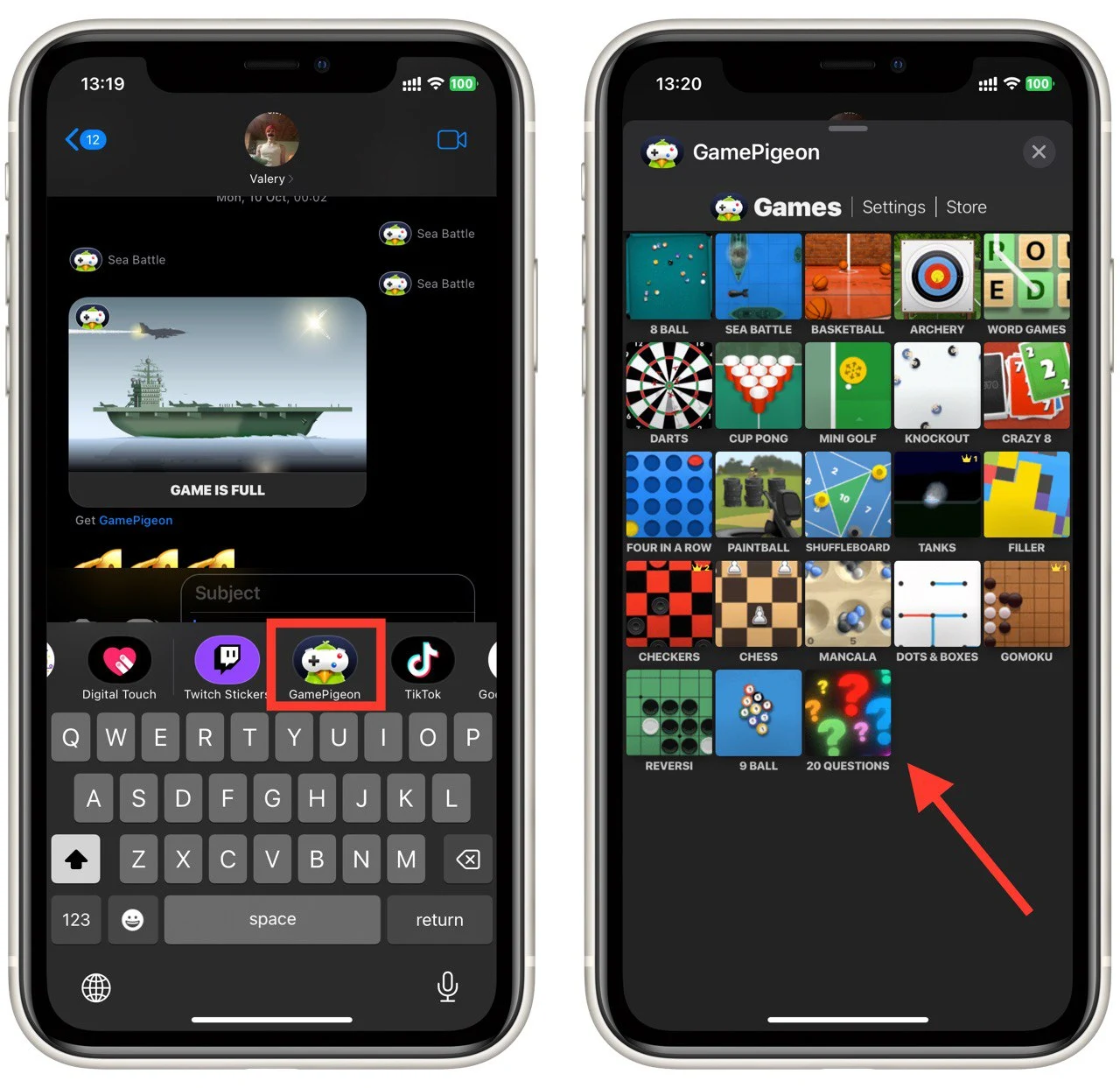 After that, enter your secret word and click send.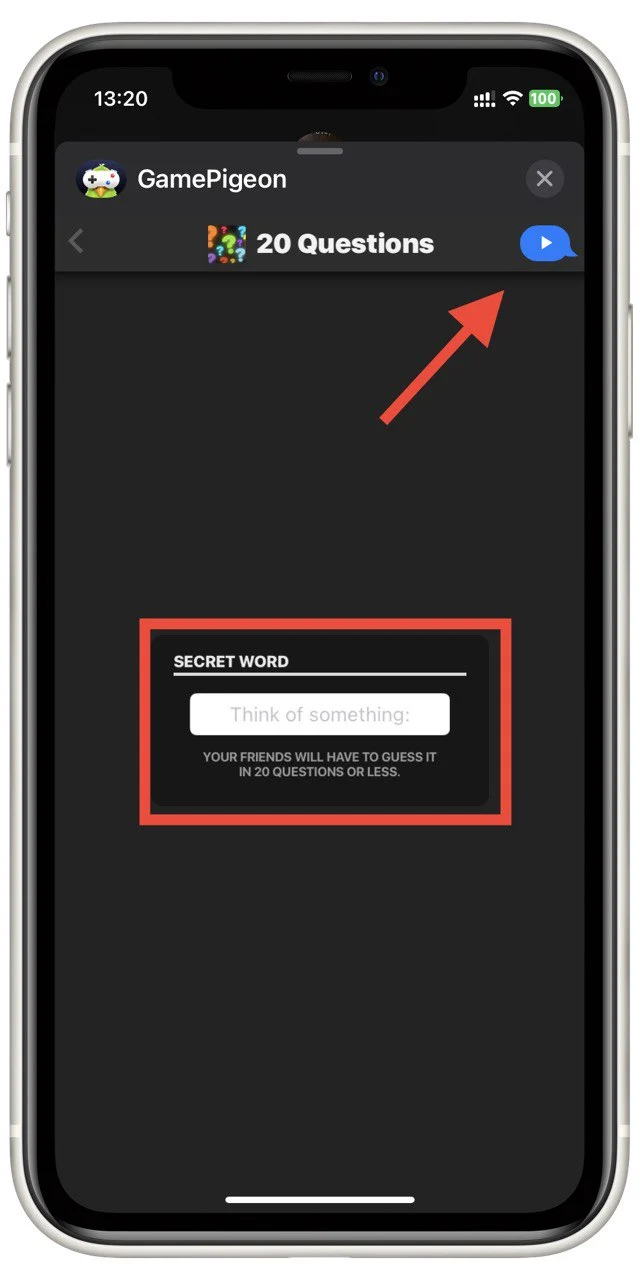 Done. You must wait until your friend accepts the challenge and joins you in the game. Note that your friend will also need to download GamePigeon for this. When you send a challenge, if your friend does not have the add-on, they will receive a link to download GamePigeon.
What are 20 questions rules?
The rules of the 20 questions are straightforward, a variation of a quiz. One player must guess a word or phrase, and the other guesses what it is. The second player has 20 tries to guess the word. Let's take a closer look at how this works.
The one who throws the challenge must come up with the word or phrase. It must be something tangible that can be guessed. Among other things, it must be a word that can be logically reached by asking questions. After that, your opponent will write his queries and send them to you, and you can answer yes or no.
If you are challenged, your actions are just as simple. It would be best if you asked questions in Yes or No. Note that the other player has no other option than Yes or No. You will have up to 20 questions. Try asking about a particular word if you have thought of it before. I might recommend asking as general a question as possible to cut off as many answers as possible.
You can play 20 questions even without different applications. You should be able to agree with your friend about who gets the word and who asks the questions. That's it. You're ready to play. Of course, it is not as convenient as the particular application, but you do not need to download anything.
What other games can you play in iMessage
GamePigeon offers you quite a few games. And many of them have good gameplay and interesting ideas. Below I will give you a complete list of all the games. In most of them, you will be able to play only one on 1, but there are also a few games for playing in the company in group chats. Full list of available games at the moment:
Sea Battle
Basketball
Archery
Word Games
Darts
Cup Pong
Mini Golf
Knockout
Crazy 8
Four in Row
Paintball
Shuffleboard
Tanks
Filler
Checkers
Chess
Mancala
Dots & Boxes
Reversi
9 Ball
20 Questions
As you can see, most of these games are different-party games. I can advise you to try the game eight balls and Sea Boy. I liked them the best.