If you encounter the error "Hulu can't verify your Email address," it means that when you register, Hulu can't verify your email, and you can't register using it. According to users who have experienced this problem, it may be due to regional restrictions. For example, in this case, a user from Ireland was unable to access Hulu and could not verify his email address because Hulu is only available in the US.
In another case, the user was suggested to remove the word Hulu from the name of their email address. They are also advised not to use special characters. To test it, I created an email with the word Hulu and a special sign "#". In my case, Hulu accepted the email and allowed me to continue registering. However, you should keep in mind that this can happen.
Among other reasons, your email address may be blocked for violating Hulu's terms of use. Also, the email will not be verified if it is a work or school email and your organization blocks Hulu services or if an account with that email address has already been created on Hulu.
In all cases, you should start by contacting Hulu support, as only they can find out why you cannot verify your email. However, be prepared that the only way out is to create a new email address.
What emails can't be verified on Hulu?
The "Hulu can't verify your email" error occurs when registering a new Hulu account. It appears under the email field after you have entered an invalid email that Hulu refuses to verify.
You can find out the exact reason why your email cannot be verified only by talking to Hulu support. However, after studying user error reports on dedicated forums and reading all the related articles in the Hulu Help Center, I have found some basic reasons why this can happen.
Non-U.S. registered email addresses: Hulu's verification system may not recognize it if you use a regional or not-so-regular email service. The fact is that Hulu has strict regional restrictions and is only available to US users. For this reason, you won't be able to sign up for Hulu using a non-global email address. For example, if you try to use an email registered in Germany with a German domain, Hulu may reject it.
Work or school email: There may be issues when verifying email provided by an employer or school. This may be due to firewalls, spam filters, or policies that block certain types of external email. In this case, the problem will be on your organization's side rather than Hulu's.
Email addresses previously blocked at Hulu: If an email address has previously been associated with fraudulent or suspicious activity on Hulu or other platforms, it may be blacklisted, leading to verification issues. This can also result in the use of VPNs to bypass Hulu's restrictions. If Hulu notices that you are using a VPN and outside of the US borders, the service may block your account and blacklist your email address so that you can no longer create new accounts.
Addresses that have already been registered in Hulu: According to Hulu's rules, you can only use one email address to create one account. So if you already have an account registered to your email, you can't use it to register another one.
I've also seen an opinion that emails with Hulu words in their name can be rejected. For example, if you use Hulu@tab-tv.com, the system will probably reject it. However, I did some tests, and in my case, Hulu accepted an address with the word Hulu in the name. So, this is most likely erroneous information.
What to do to fix Hulu can't verify your email
If Hulu does not verify your email, you do not have many options to fix it. One place to start is contacting Hulu support. Support staff can clarify unsupported email addresses and offer potential solutions tailored to your specific situation. In most cases, though, you'll simply be prompted to create a new email. You can contact Hulu's support team here.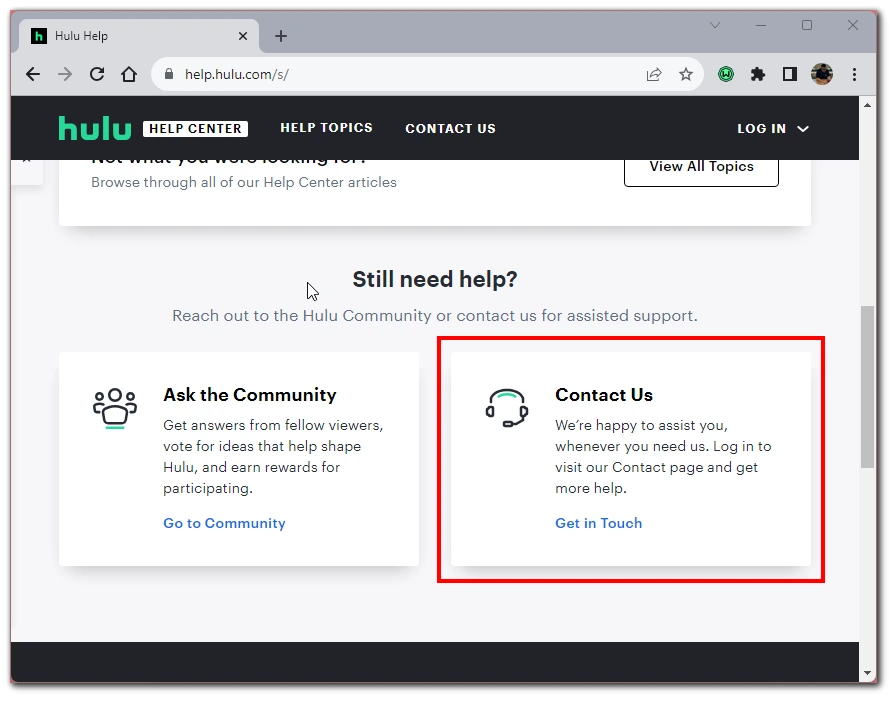 If you use work or school email, problems may arise due to your organization's existing security protocols or filters. In such cases, whitelisting Hulu from your organization may also help. If you ask your organization's IT department to whitelist Hulu email addresses or domains, Hulu may be able to send you a confirmation email.
However, the easiest solution is sometimes using an alternative email option. If Hulu doesn't recognize or accept your current email provider, switch to a more widely accepted one. Well-known services like Gmail, Yahoo, and Outlook are widely recognized, making them ideal for platforms like Hulu. And if you use an email like Gmail even from another country, it won't cause any problems when you sign up.
What to do if your email in Hulu blacklist
If you are sure that your email address is blacklisted, you have even fewer options. In this case, you should definitely contact Hulu support. They will be able to check why you have been blacklisted and may be able to get you out of the blacklist. This will work if you believe you didn't break the rules and got blacklisted by accident.
However, if you have actually violated Hulu's terms of use or have been exploiting some features. For example, trying to use the same address to get a trial period twice or using Hulu with a VPN from an unsupported region. In this case, Hulu support will most likely refuse to remove you from the blacklist, and you will have to create a new email address to start from scratch. Please note that your credit card may also be blacklisted.
What are Hulu-supported email services?
Hulu does not provide a list of supported emails. Since there are hundreds of thousands of them, you can probably register on Hulu using any email address with a ".com" domain. Below, I will give you an example of the 4 most popular email services that I have tested for Hulu verification. If you have problems with your existing email address, just choose one of them, create a new one in a few minutes, and verify with Hulu.
Gmail (Google Mail)
Gmail service developed by Google. It is the most popular email service on the planet. You can create an account with it in a few minutes and start creating a new Hulu account.
Outlook (previously Hotmail)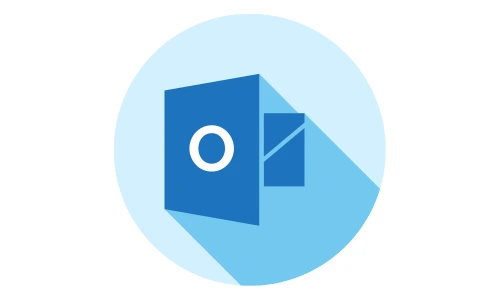 Outlook is an email service that belongs to Microsoft. It is most often used in a cooperative environment as one of the elements of Microsoft Office. However, you can also use it for personal purposes, such as creating a Hulu account.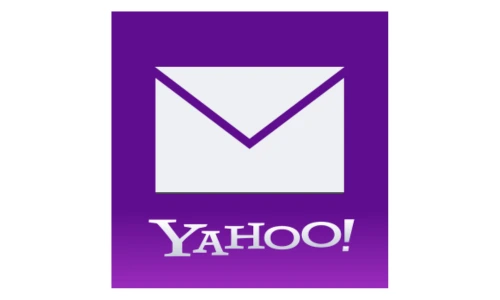 Yahoo used to be one of the most popular email services in the world. However, its popularity has declined considerably, but all major services, including Hulu, still use it.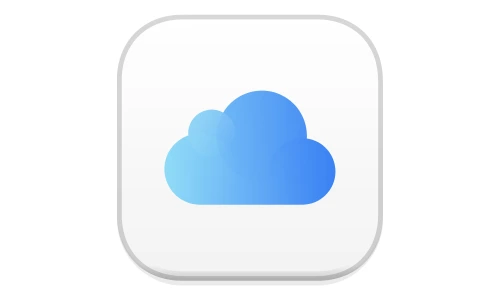 Apple's proprietary email service, iCloud Mail, integrates seamlessly with iOS, macOS, and other Apple products. However, you can also log in to iCloud.com from any device with a browser and create an account.
Once again, there is no exact list of services that Hulu supports. As most existing emails will be supported. Above are the 4 most popular services that I have tested, and they are guaranteed to give you access to create an account with Hulu.