Do you have a StockX account you no longer use? If you answered yes, you might wonder how to delete it. Fortunately, it's not that hard to do.
StockX is a popular online marketplace for buying and selling sneakers, streetwear, watches, and designer handbags. This online platform has a user-friendly website and even two-step verification. Nevertheless, the account deletion process is not significantly optimized.
In a nutshell, to delete your StockX account, you need to submit a request through the Trust Center web page. Then you should receive a response about the account's successful deactivation on your email.
So, let's look at the whole process in detail, step by step.
How to deactivate your StockX account
Before proceeding, it's important to note that deleting your StockX account is permanent. Once your account is deleted, you cannot reactivate it or retrieve your transaction history or account data.
So if you're ready, follow these steps:
Open a web browser and go to the Trust Center web page.
Click Submit Request.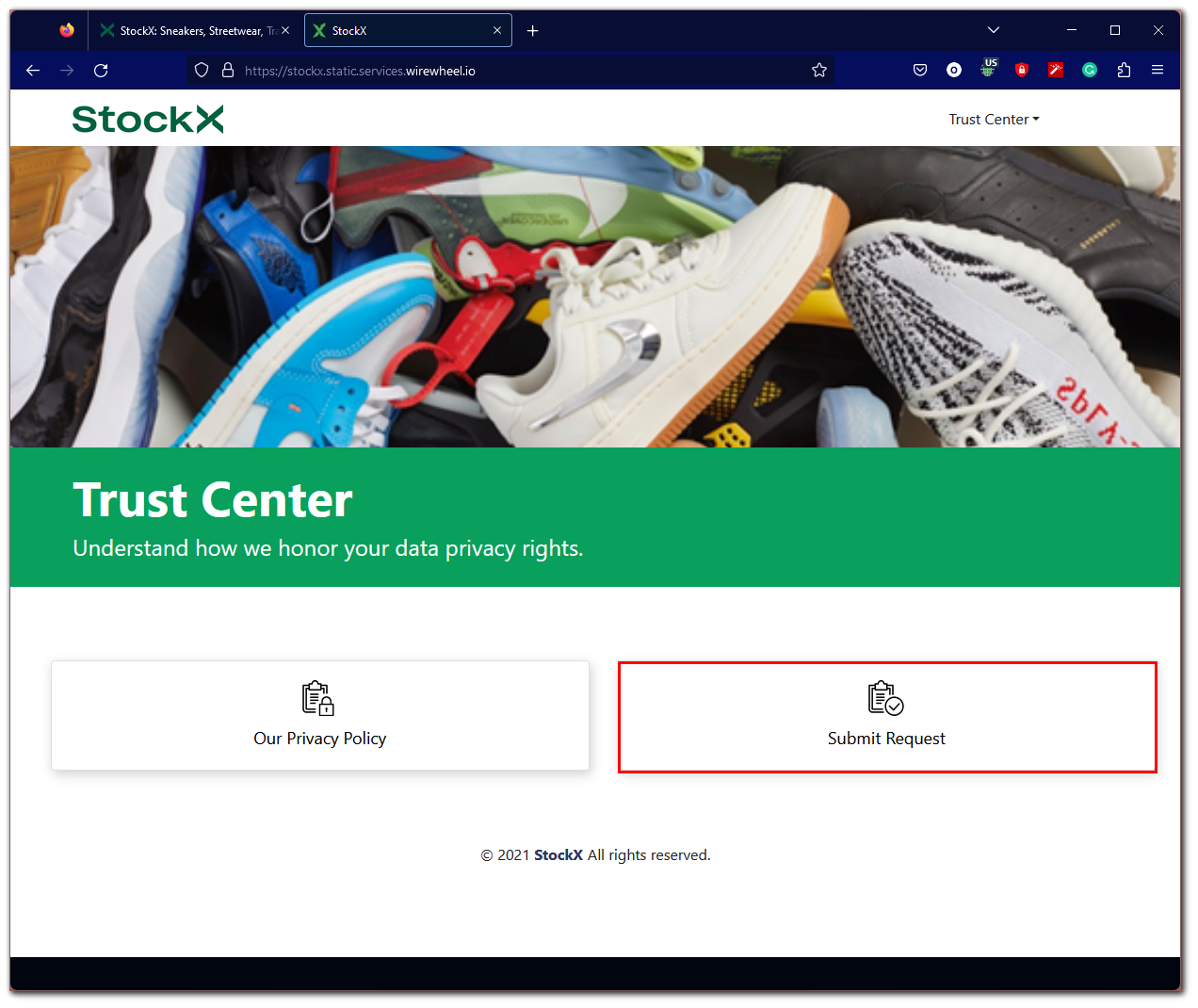 Then select Myself and click Delete.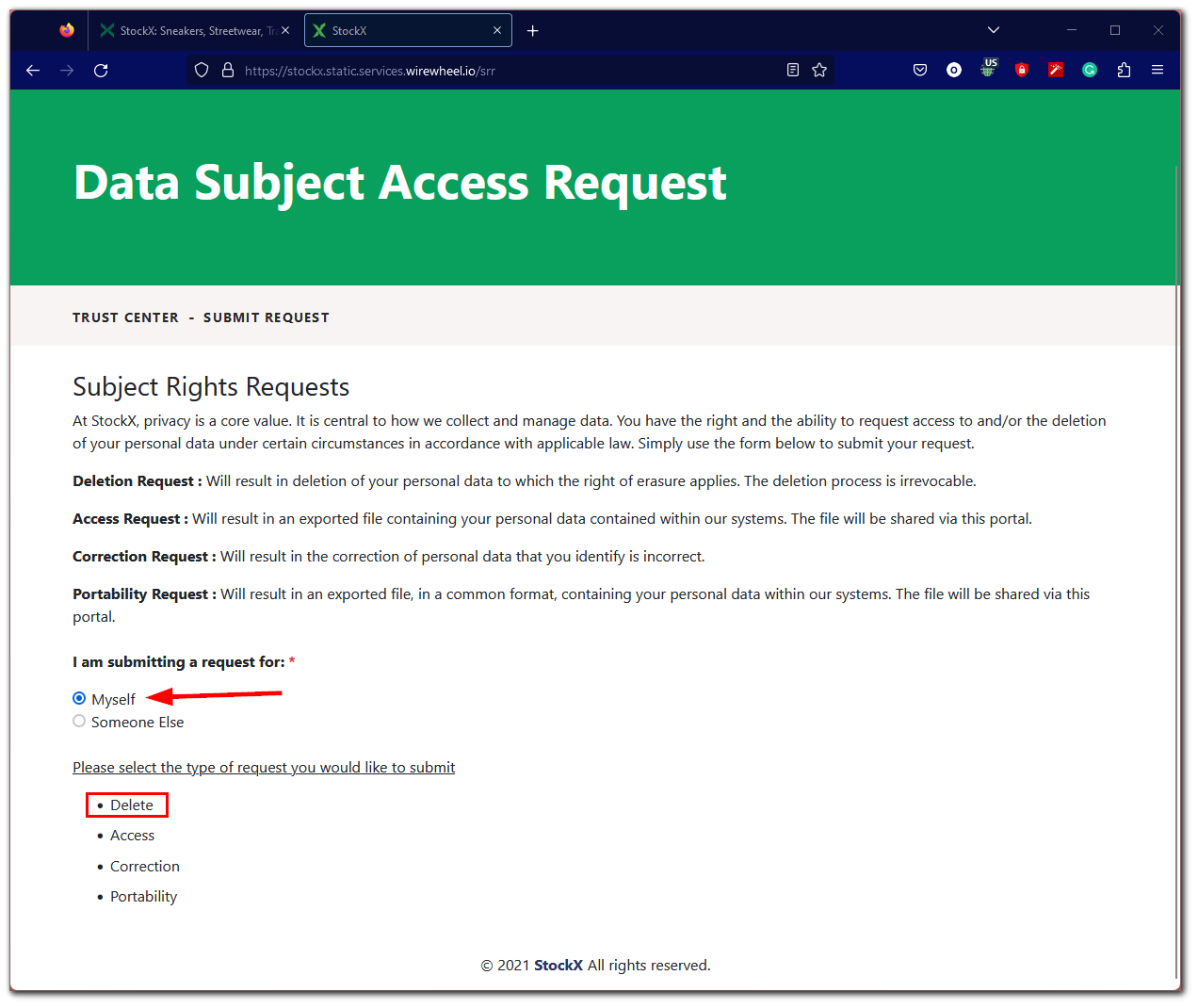 Afterward, you will be asked to provide your email, name, and StockX username.
Finally, click Submit.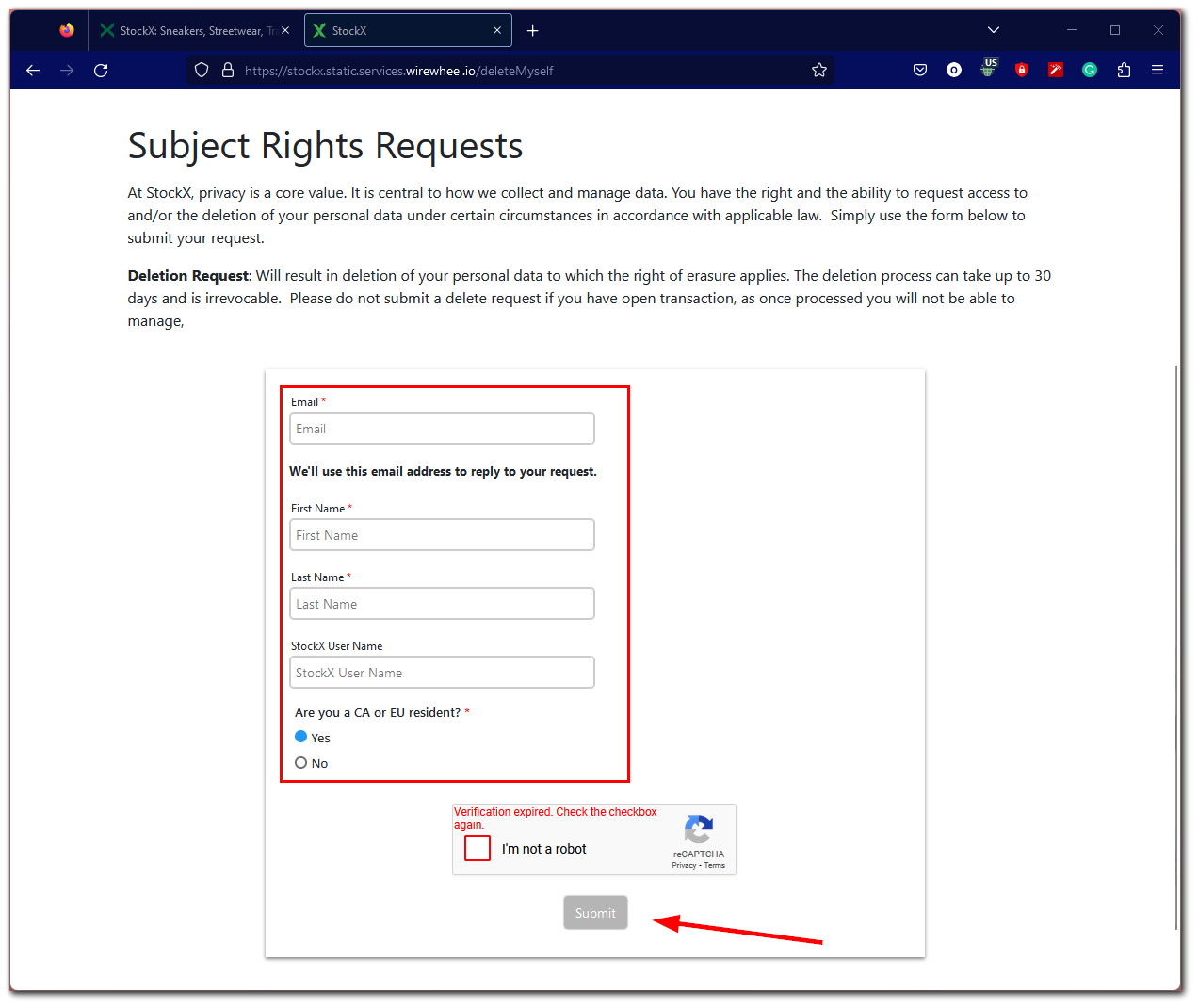 You will then receive a confirmation email from StockX confirming that your account has been deleted.
How to remove a credit card from StockX
If you don't want to delete your StockX account but want to remove your billing information, you can do the following:
Open a web browser and go to the StockX Help Center web page.
Scroll down and click Contact Us.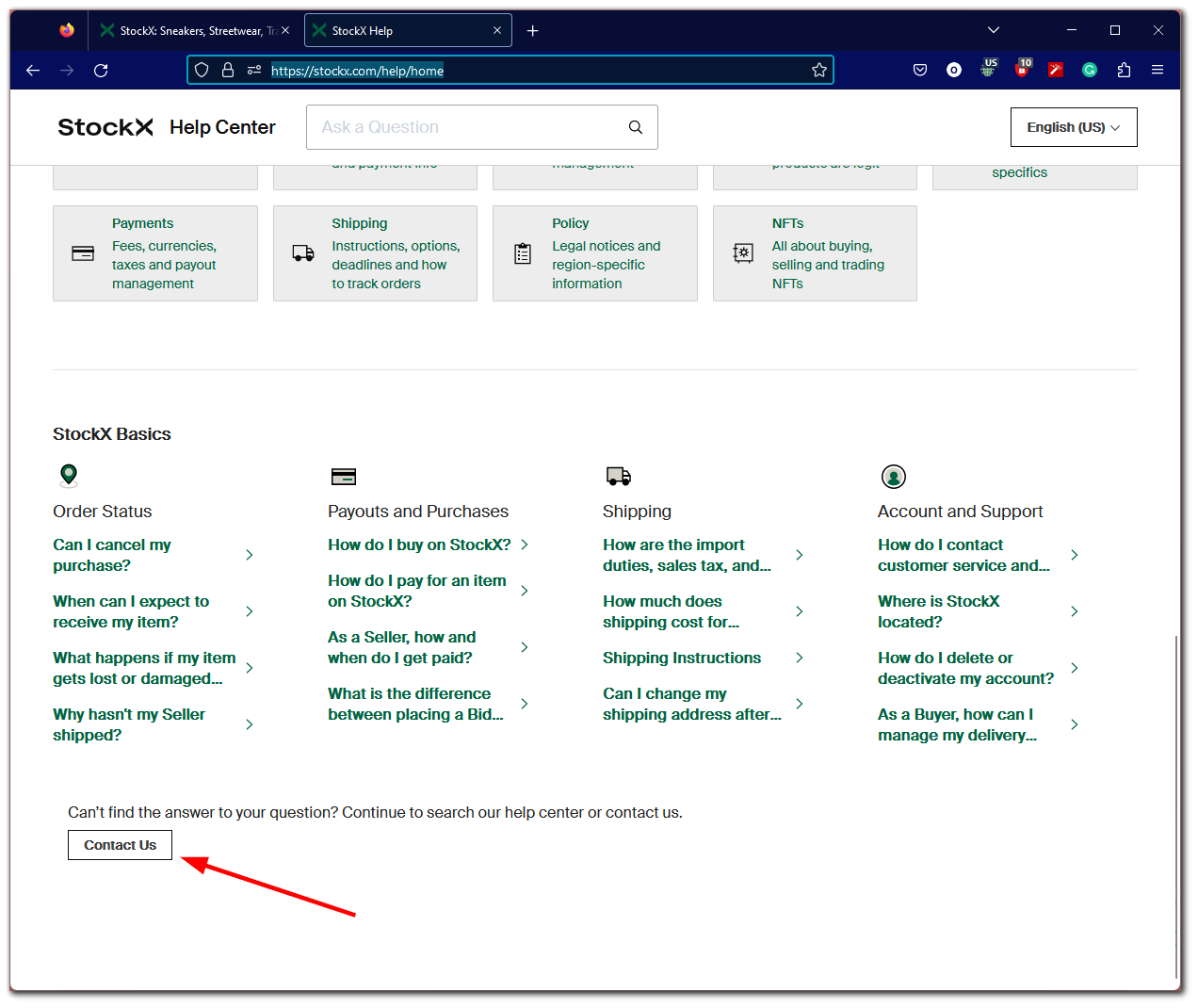 Now, in the pop up chat request "Delete Billing".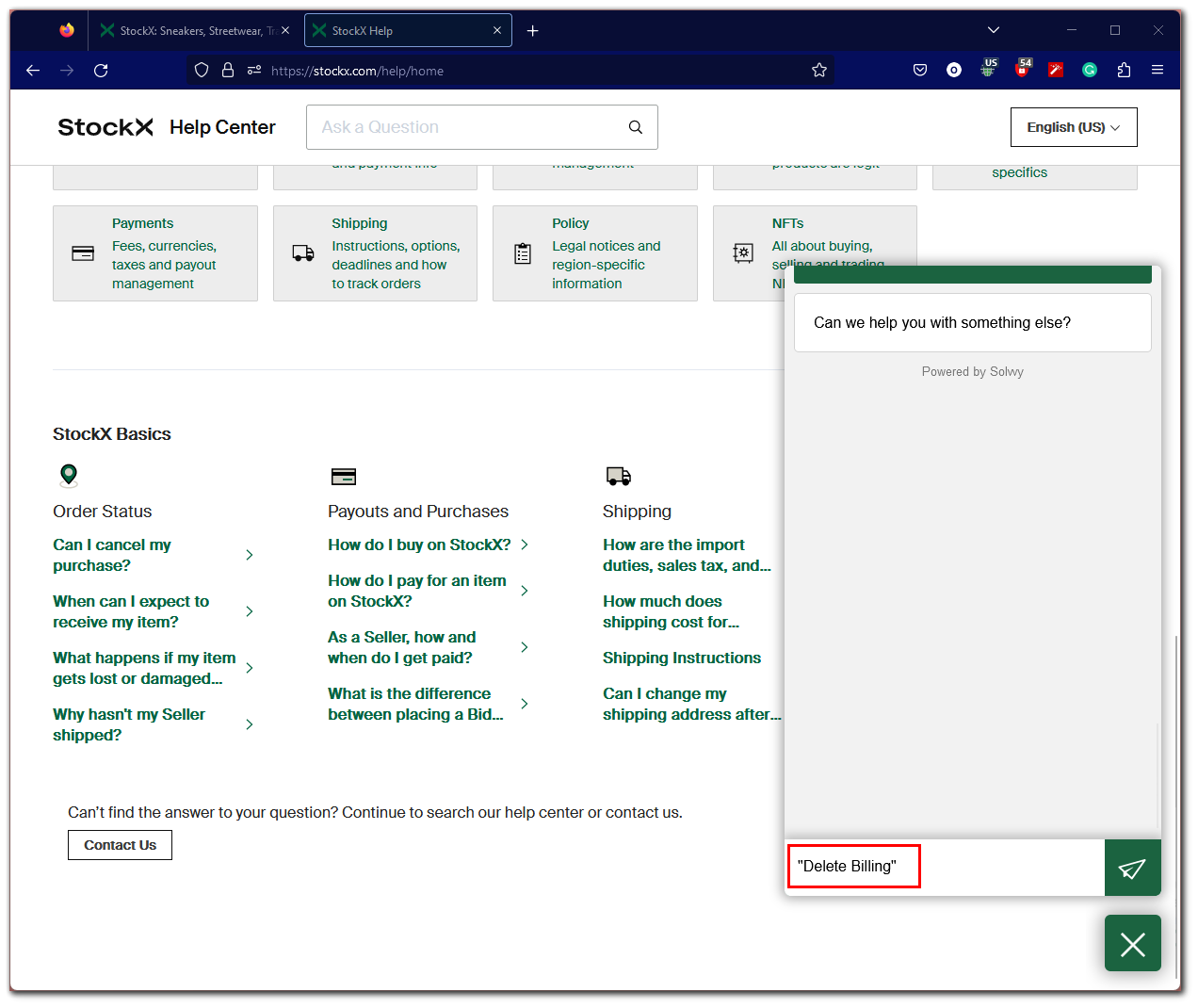 After that, click Select under Delete Billing Information.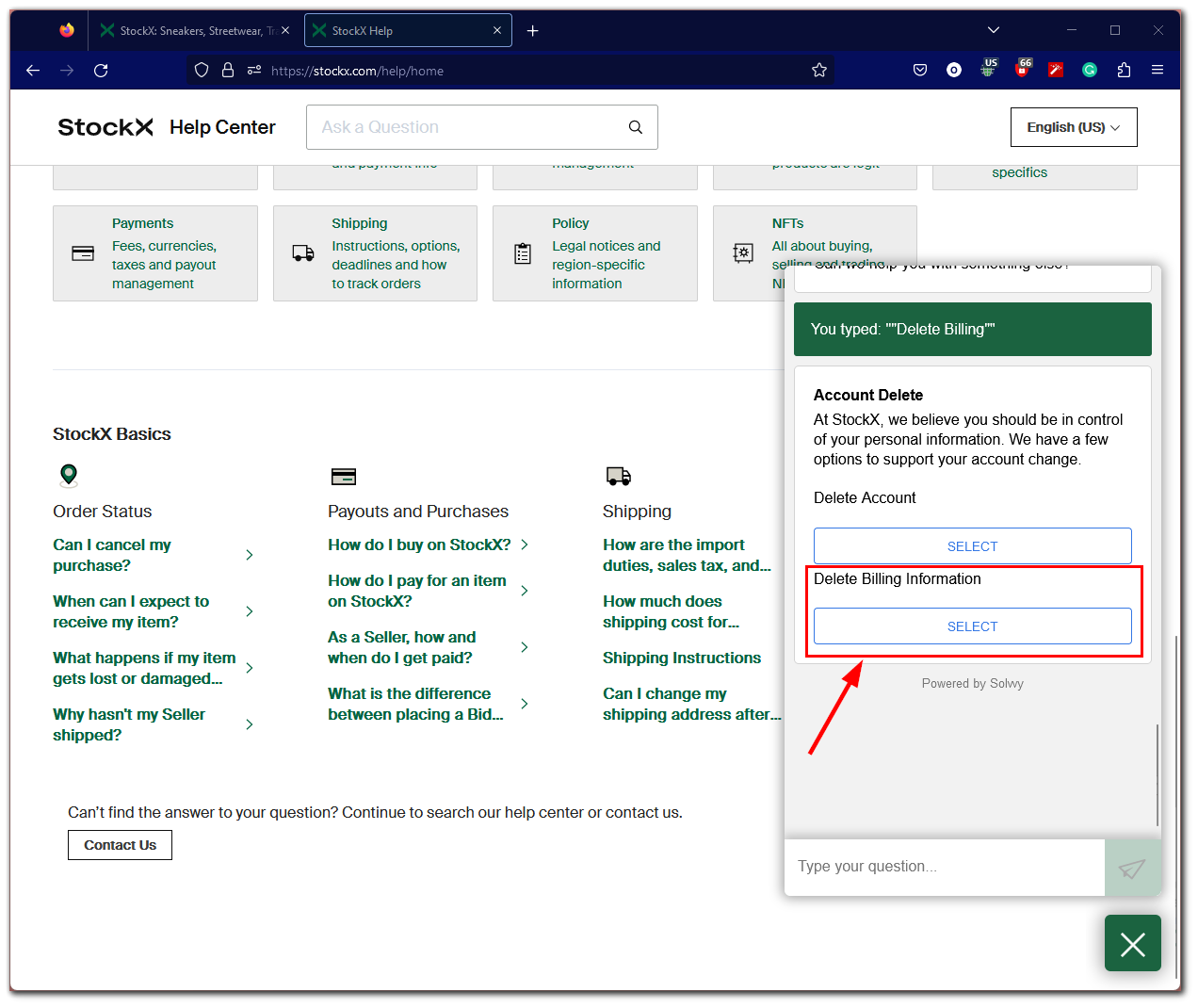 Click Contact Support.
Next, give all the information you are asked for and click Submit.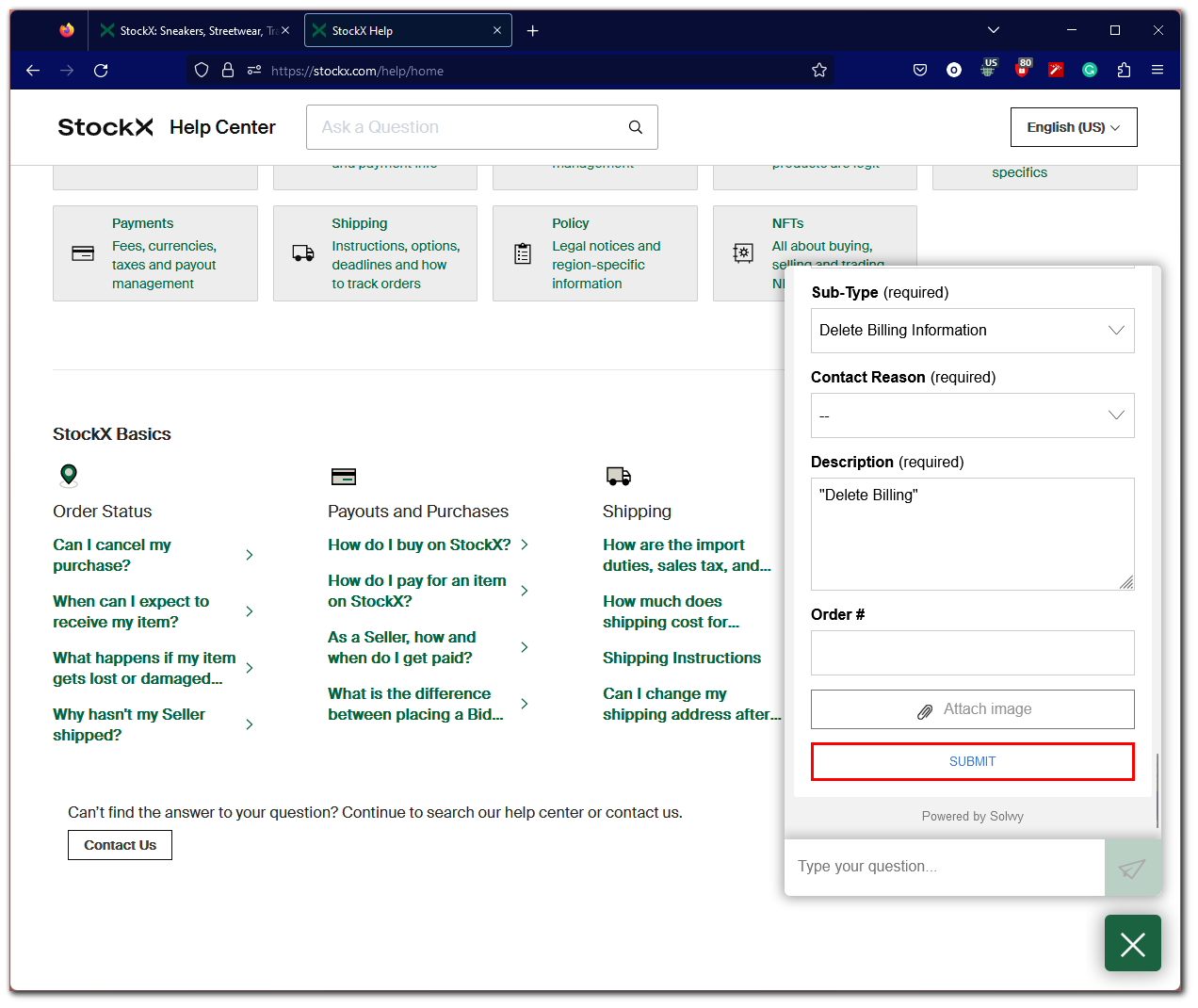 The StockX team will delete your billing and shipping address, as well as any existing credit cards. You can view and check this information in your account settings.
Why is your StockX account on hold?
If your StockX account is on hold, it means that your account has been temporarily suspended or restricted from certain actions on the platform. This can happen for a variety of reasons, but typically, it's due to a violation of StockX's terms of service or community guidelines.
Some common reasons for a hold on a StockX account include:
Suspicious activity: If StockX detects any suspicious activity on your account, such as unusual buying or selling patterns or multiple failed authentication attempts, they may put your account on hold to investigate further.
Failure to comply with verification requests: StockX requires certain verification processes, such as identity verification and payment verification, to ensure the security of their platform. If you fail to comply with these requests, your account may be put on hold until you do.
Disputes or cancellations: If you have a history of disputes or cancellations on the platform, StockX may put your account on hold to review your transaction history and determine if any further action is necessary.
If your account is on hold, you can contact StockX customer support for more information about the specific reason for the hold and steps to resolve it.