In today's world, where information is easier to get than a coffee, it's very important to keep it as private as possible. Photos can also have your private information, even if it's a close-up photo of a flower.
Is it possible to remove location data from your photos
Photos are often the material that can harm your privacy. Even if you take a picture of a stray dog or food in a city you've never been to before, the perpetrators will know where and when you took the picture. Since the photo carries not only visual information but also metadata (date, place, and other information of the photo/video), you should always be careful when posting content.
By the way, when you use the camera on your device, it's often the app itself that records your location when taking photos/video pictures. However, this happens if you initially when using the camera for the first time, allowed access to geolocation. You can manually disable it at any time.
In fact, everything isn't so bad. Many trusted social networks erase your personal data in the photo. However, not all of them. So, to be on the safe side, you can do it manually.
What about getting rid of location data from your Android
The main thing you need to know is that EXIF data is something you have to remove. It's this type of data that you should look for when deleting information. To do that, just go to the photo gallery and use this tutorial to remove all personal information:
Inside the Photos app, select the image you want to delete the location data of.
Tap on the three dots in the upper right corner.
Scroll down and tap on the three dots next to the location data.
Tap Remove.
If you remove the metadata in this way, the name of the device, the date, and the place where the picture was taken will be deleted. Now you can easily upload the photo to your social networks or website.
To be honest, this method may not always be available on all Android models. However, don't worry, there are still options to remove geolocation from your picture.
Open Photo app and select the image you need.
Click on three vertical dots.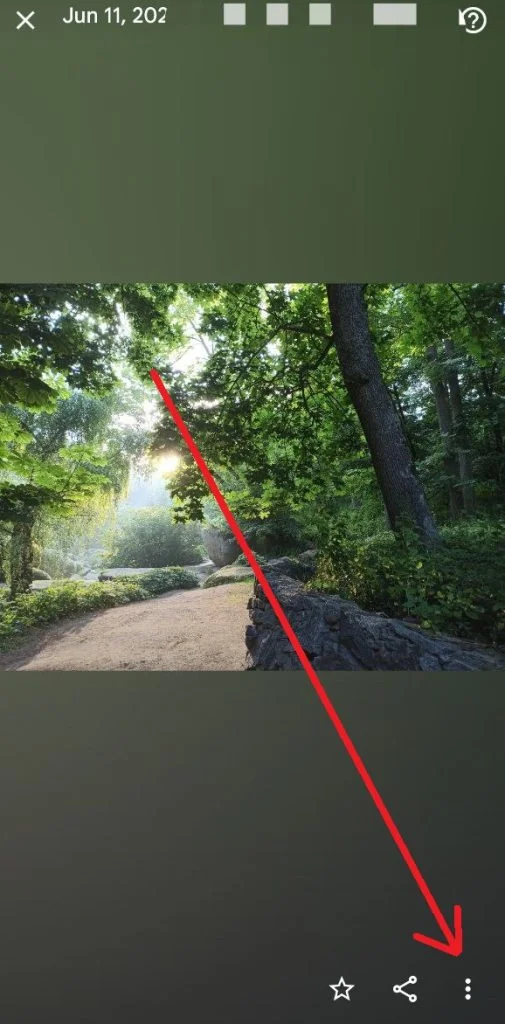 Select Details.
You'll see the window with image info and location. Tap on Location.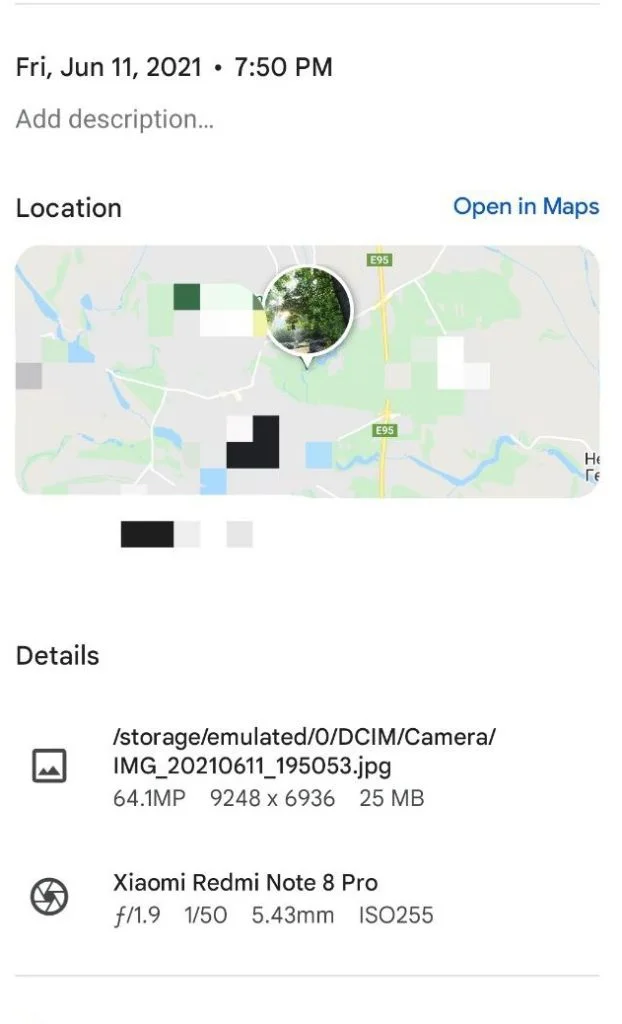 And simply turn off the Location slider.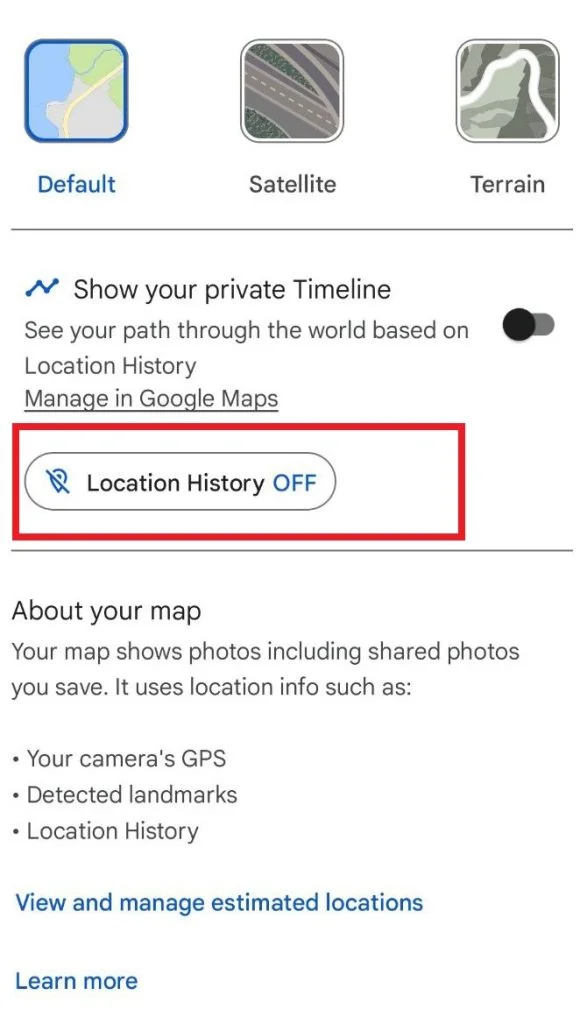 How to prevent location tagging via Android Settings
Also, you can initially disable the Camera's access to your geolocation altogether. This method will allow you to prevent the Camera from marking the data immediately after taking the picture.
Go to Settings.
Scroll down to Apps and select your Camera app.
Tap on Permissions.
Disable location access by toggling off Your Location.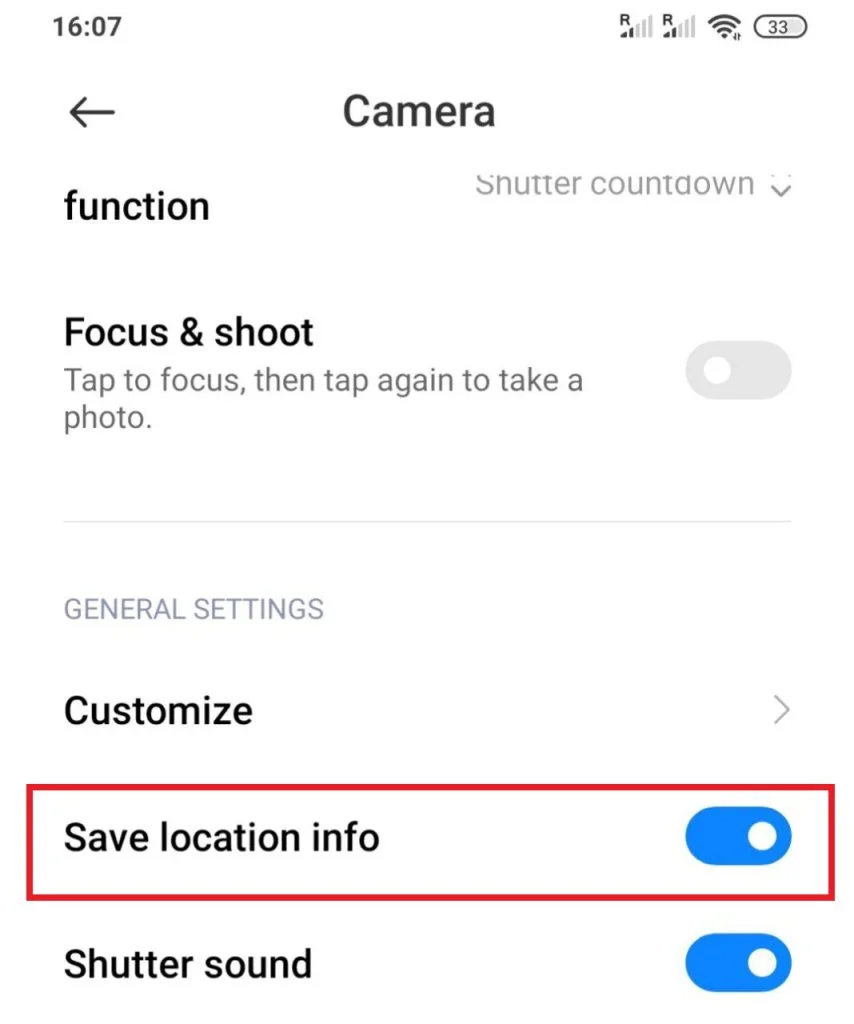 Is there an option to remove location data via PC or laptop (Windows 10)
You have probably transferred files from your smartphone or tablet to your PC or laptop more than once. Since photos can also retain metadata when they're transferred to another device (in this case a PC or laptop), Windows gives you the ability to erase geolocation details directly from your computer. It's actually very easy to do this.
Right-click the photo you want to edit.
Click on Properties at the bottom of the list.
Select the Details tab from the Properties window.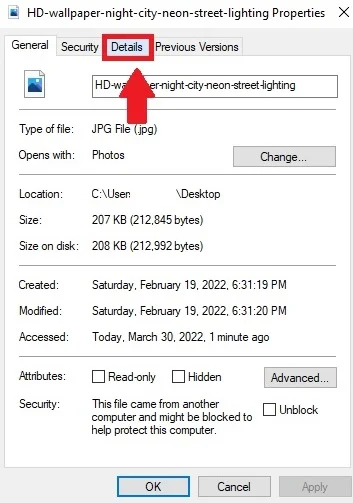 Click on Remove Properties and Personal Information.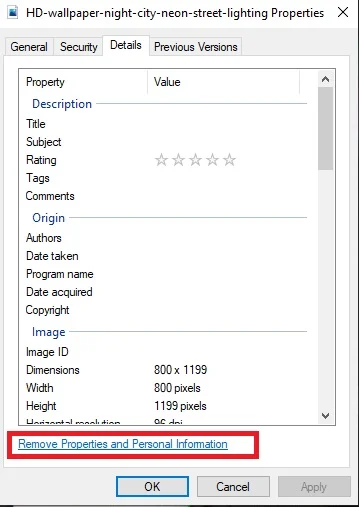 In the Remove Properties window, select the option Remove the following properties from this file.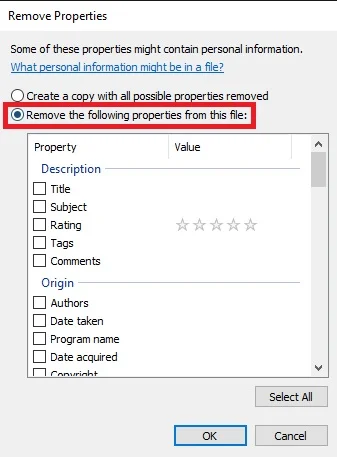 Scroll down and check the Latitude and Longitude options under GPS section.
Click OK.
Not only geolocation but also other detailed information about the image can be removed by this method. So if it's important for you to save the date of the photo, save the screenshot with the information, etc.
How about additional apps removing location data in photo
Well, if you want to manually erase metadata from many photos, there are online services, and Ver EXIF is one of the free ones. All you have to do is upload a file, clear it with a click of a button, and upload it again.
Click Browse… under Upload a picture.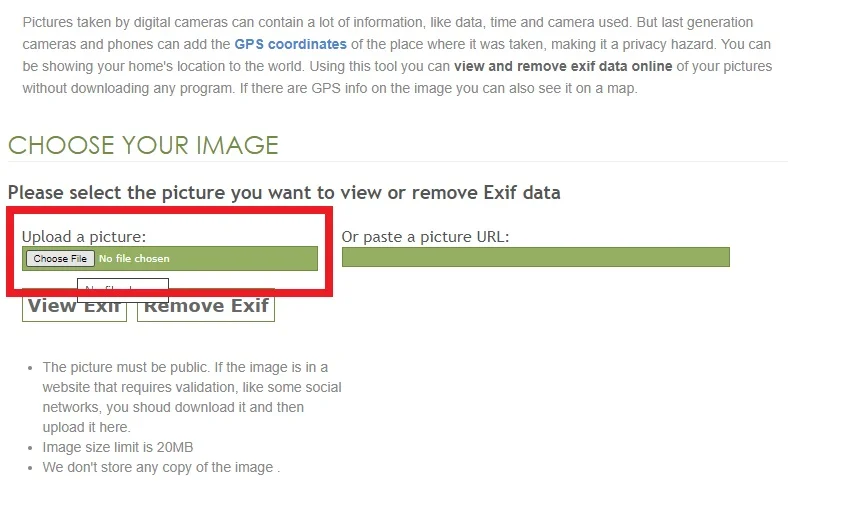 Click on Remove EXIF and an automatic download of your new image file will start.
This app will also allow you to view more information about the picture:
Click View EXIF to see the EXIF data stored in your image file.
Click on Remove EXIF and an automatic download of your new image file will start.
Now you know more about how to keep your privacy when uploading photos from a trip or how to get coffee at home. Don't forget about cybersecurity and keep your privacy at every opportunity.