Outlook is one of the most popular email services at the moment. Moreover, it has all the features for a comfortable working environment.
How to delay an email in Outlook
If you often work with email, you have probably encountered Microsoft Outlook at least once. This service is ideal for correspondence and other tasks that download and send mail. In this app, you can't only create and customize emails to your liking, but you can also postpone their sending.
That is, you have written a letter but realized that you need to send it a little later. What if you can't send it at a certain time in the future? Then you just set a date for sending the letter in Outlook in advance and the program sends the letter to the recipient at the specified time. It's very convenient and saves time – you can set your own schedule this way.
Is it possible to send an email at certain time via Outlook
Since you're going to send a letter at the appointed time and day, it's worth taking advantage of the chance that Outlook has. Here's a short guide on how to do it:
Launch Outlook and under the home tab, click New email. For shortcut key, press (Ctrl + N) to open New Email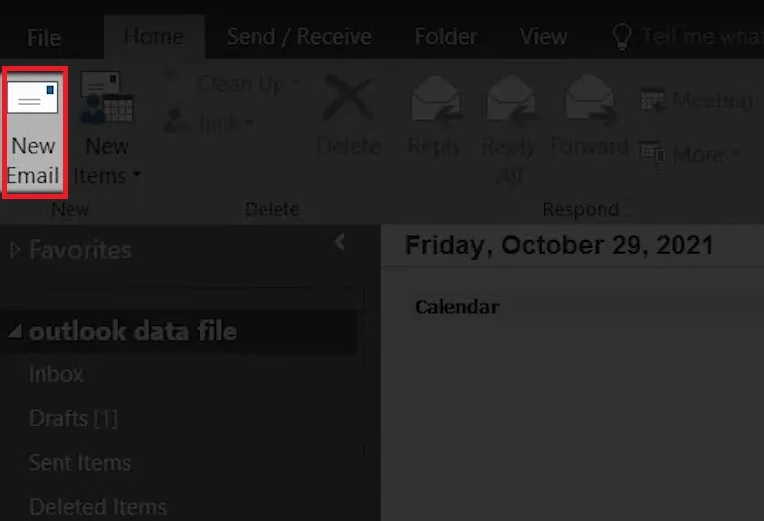 After clicking new email button, a new window will popup. Click the Options tab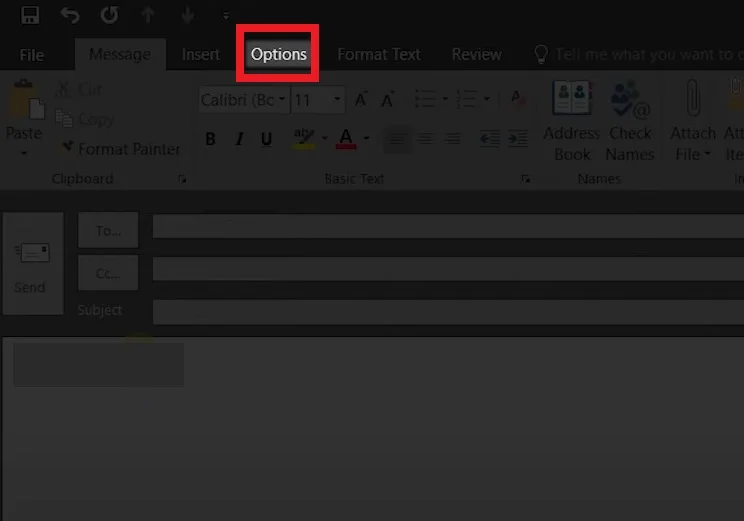 Under the Options tab, Click Delay Delivery in the More Options group. You can also do by selecting the More Options arrow on right side of the options menu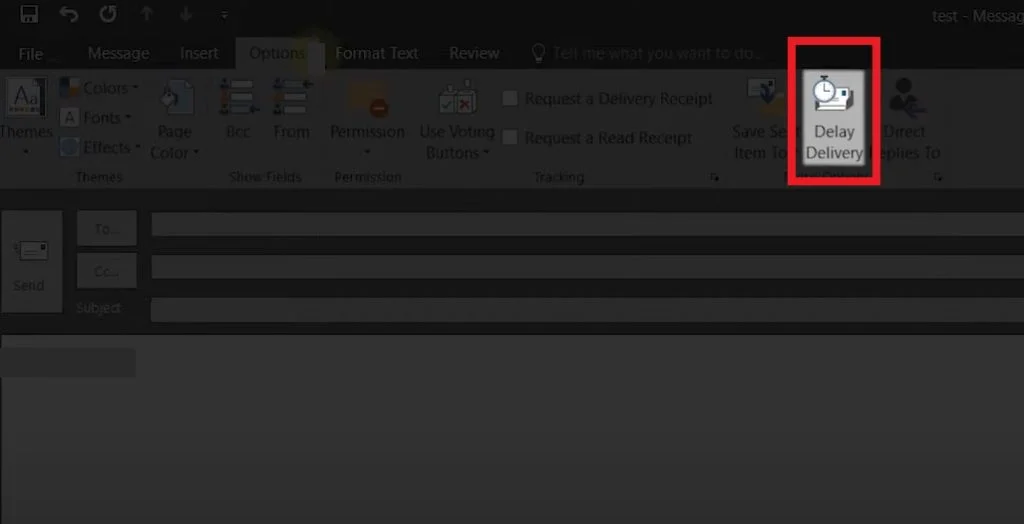 After clicking Delay Delivery, a new window (properties) will open. Select the Do not deliver before check box and then select date and time that you want. Close the properties window, once you complete the settings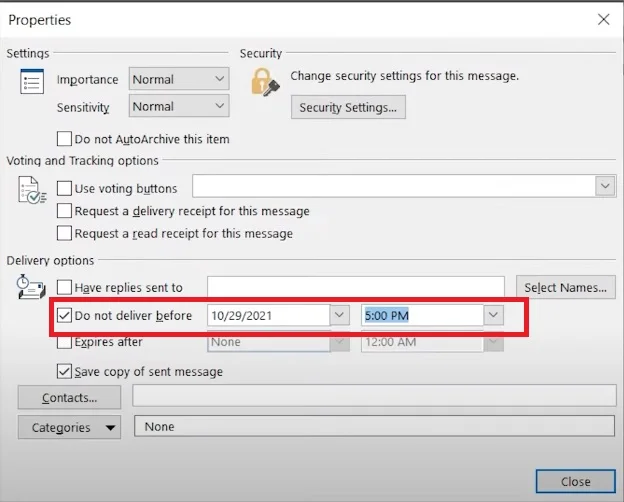 Once you're done writing your email, click Send button
So now you can customize your own work and the process of sending emails. This will also significantly increase the chances of successfully getting your email on time. There are situations when you don't have access to a device from which you can send a letter at a certain time.
Also, note that if the message may not be delivered at the delay time when you enable the "Do not deliver before" option. This may happen due to Outlook is running in cached exchange mode or maybe Outlook isn't running at the scheduled time.
How to delay sending multiple emails at once
What if you need to send several letters on a given day? No problem – Outlook will take care of such a task.
Open Microsoft Outlook and click File tab
After clicking File tab, click Manage Rules and Alerts under account information
A new window will open after clicking Manage Rules and Alerts. Click on New Rule
After clicking New Rule, a new window (Rules Wizard) will open. Under the rules wizard section, you have lots of rules to Schedule an Email in Outlook like

First, select template – Click Apply rule on messages I send, and then click next
Then, select conditions – Click next to apply this condition to every message you send
Next, select actions – Select the defer delivery by a number of minutes check box
Select exceptions – Select exceptions if necessary
Finish rule setup – Specify a name for this rule and then click finish
However, you can only delay the delivery up to 120 minutes in this case, so this isn't exactly the result you were most likely looking for. Nevertheless, this option may also be useful. In case you decide to delete the rule, select the applied rule and then click Delete.
How to insert an image in email body via Outlook
If you need to add an image to the email instead of attaching it to it, there is an option in Outlook. Here's how you can do it:
Click on New Email icon to start a new email
Click on Insert
Click on the body of the email message to activate the icons under the Insert tab
Click on Pictures
Browse for a file and click on Insert
As you can see, everything is quite simple and straightforward. It's very important to know how to schedule an email because there are situations where the recipient needs to send an email only at a certain moment and this option saves the day.