Stim is a virtual paradise for any gamer because on its expanses you can find game genres that will suit absolutely every gamer. However, there are reasons why you want to interrupt, block your existence in Steam or delete your account completely.
What do you need to delete a Steam account
Steam is a huge playground where every gamer can find a game to their liking, join a group with other gamers and even create their own community. It's a store, a cloud service, and a social network at the same time, which for many years has been known for its frequent events and discounts on game products. Its stable service and user-friendly interface have won the hearts of thousands of gamers.
Steam has always attracted players from all over the world with its huge library of games and, more importantly, the extremely popular Steam Summer Sale, which lowers prices on almost all games. However, you may be someone who wants to quit gaming and is considering deleting your Steam account permanently.
Alternatively, maybe you have become privacy-conscious and don't want the company to have access to your data. Well, whatever the reason, deleting your Steam account is possible, but there are some things to consider before doing so.
So, here's how to delete your Steam account in a few easy steps.
Is it possible to deactivate your Steam account instead
Well, unfortunately, you can't disable your Steam account. Steam doesn't offer ways to deactivate your account. Deleting your Steam account is a one-way and permanent solution.
So don't rush, if you're in doubt, you can just log out of your account for now while you think about your decision. Alternatively, you can log out of your account and leave it inactive until you make a decision.
How to view all your Steam personal information
Steam collects information about its users within reason – what purchases were made, subscription history, account details, phone number, etc. You can log in to Steam via browser and visit this link to learn more. However, if you're not sure your data is safe, you can read on to learn how to delete your account permanently.
How to delete a Steam account permanently
If you do decide to delete your Steam account permanently, then you should ask Steam Support to delete your account. First of all, they will ask you to provide comprehensive proof of ownership before complying with the request.
However, before you delete you should understand that all your progress and games will be deleted. Still, Steam gives you the chance to put everything back in place within 30 days, if you suddenly change your mind. So, please think twice before deleting your account completely.
Here's how to do it:
Log in to your Steam account and click on your profile name on the top right corner of the screen.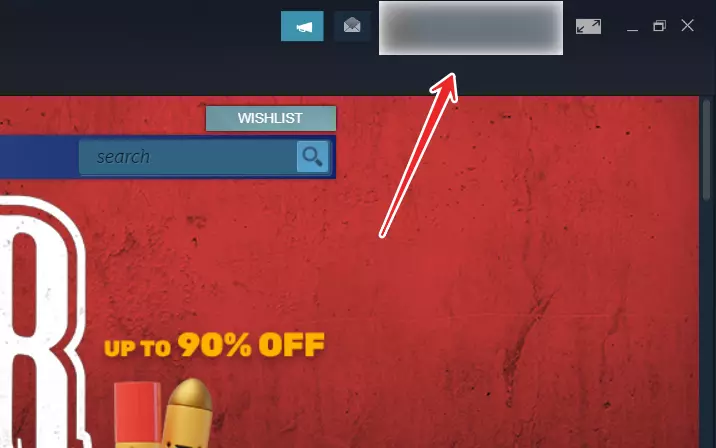 A dropdown menu will then open up. Select the "Account details" option from there.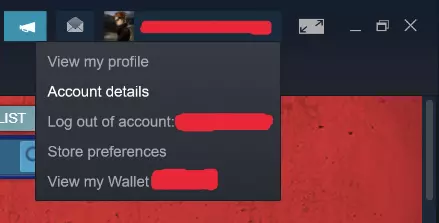 Your account details will now show up on the screen. Next up, scroll to the bottom and click on the "Delete my Steam account" option.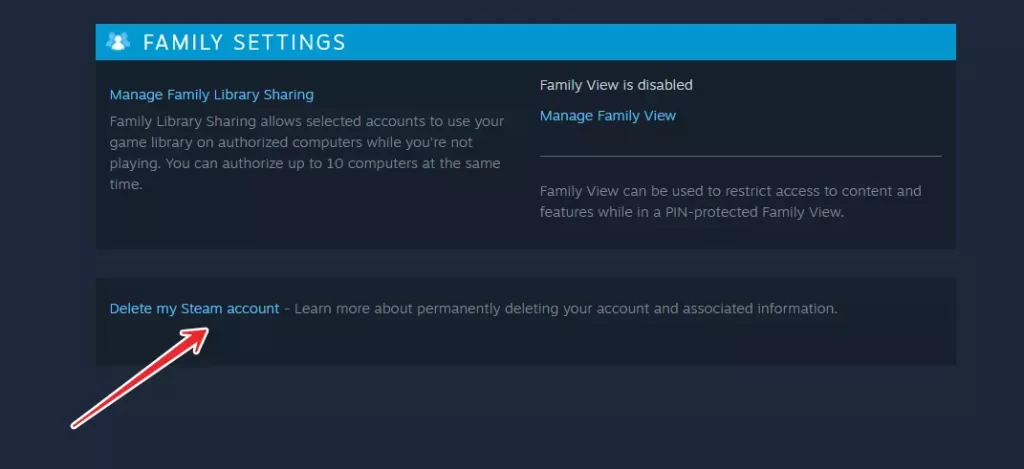 Steam will now show you the entire deletion process that you need to follow, along with a few FAQs you can choose to read if you want to. Once you're sure about your decision, click on the "Proceed to account deletion" option.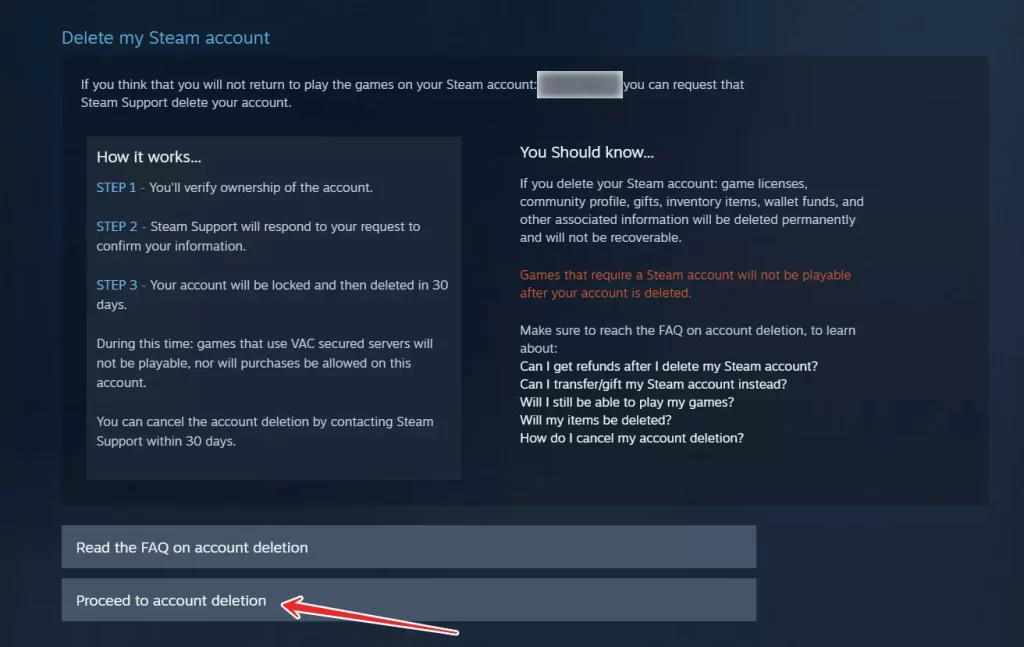 You will now see a form that you need to fill out so that Steam can verify that you actually own the account. Steam might ask for more information than what you see below or maybe less. Fill out the form in its entirety and press the "Send" button.
Once done, Steam will create a support ticket and take you to the screen you see below. Now, any reply you get from Steam support will be shown here, along with any updates on your account deletion progress. You can also send additional messages by clicking the "Update my help request" button at the bottom left.
Your Steam account is now locked and in line for inspection by a support executive. They will address your query, and you will get a notice you need to acknowledge to complete the account deletion process. As stated before, you will have 30 days to revert your decision, after which Valve will wipe all your data from its servers.
Can someone else delete my account
Because deleted accounts cannot be restored, Steam support will require exhaustive proof of ownership of the account being deleted. After that, Steam support will restrict the account for 30 days and queue it for deletion.
If someone has all of your information, they can easily delete your account, so make sure you never share your account information with any third party.
What happens after deleting a Steam account
Once Steam support has deleted an account, neither the account nor any associated information can be restored in any way. Your Steam Wallet and the funds in it will also no longer be available once your account is deleted.
Deleting your account won't give you the right to refund purchases made on your account. Before deleting your account, you may apply for a refund on purchases that are refundable under the Steam refund policy.
It's worth knowing that the username cannot be reused. Even if the account has been deactivated, the unique information remains inaccessible. The good news is that you can still use the same aliases, email addresses, and payment methods, and reinstall Steam.
And that's all on how to delete your Steam account permanently. Good luck!