Notifications are quite useful as they show missed calls, messages, and other important info right on your iPhone's lock screen. But over time, these messages can accumulate and become bothersome. The good thing is that you can quickly remove them from the screen or even disable them completely if you want.
To delete a specific message from your home screen, just tap on the message you want to remove, then swipe left and tap the clear button. If you want to delete all messages at once from your iPhone screen, here's what you do: Go to the top of the first message. You'll spot a cross on the top right – click on it, and then click Clear.
How to clean up your iPhone's lock screen notifications
Removing a notification is simpler than it might appear.
Swipe your finger from right to left on the notification you want to clear. This action should reveal additional options related to the notification. Click on the Clear button to delete the notification.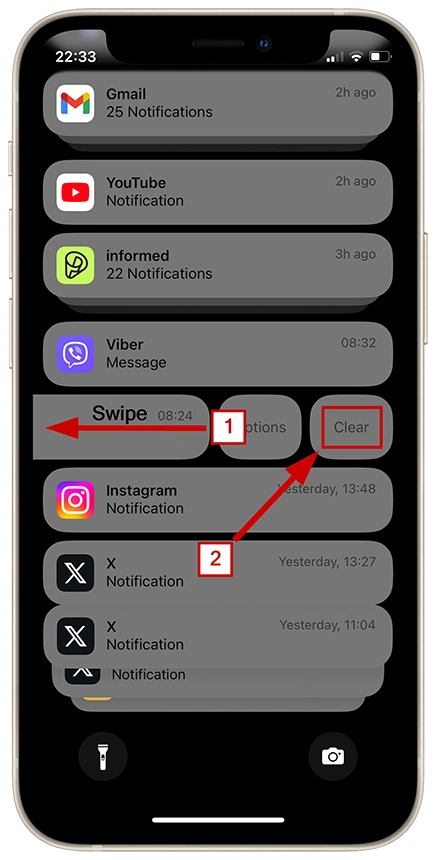 You can swipe even further to remove the notice quickly.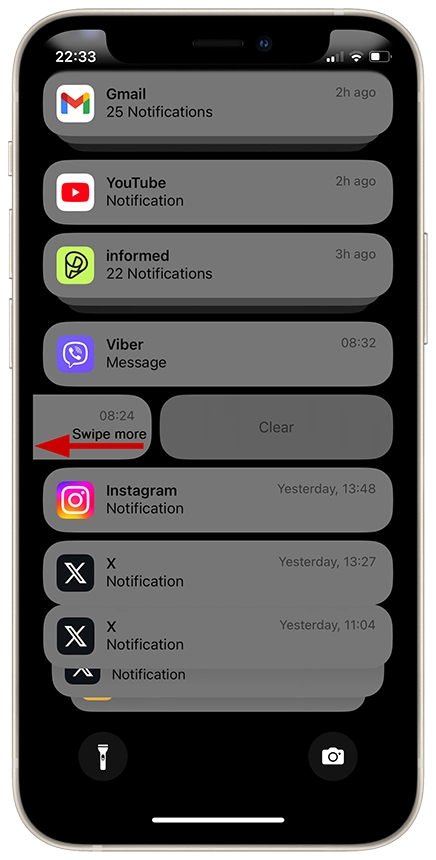 How to clear all iPhone notifications
You can instantly delete all notifications on your iPhone in just two clicks. All you need to do is:
Find a little 'X' mark above the last message on the right side.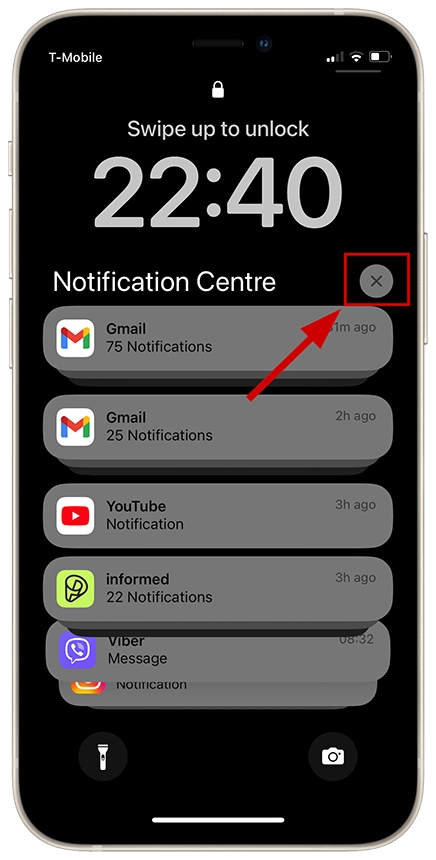 Click on the Clear button.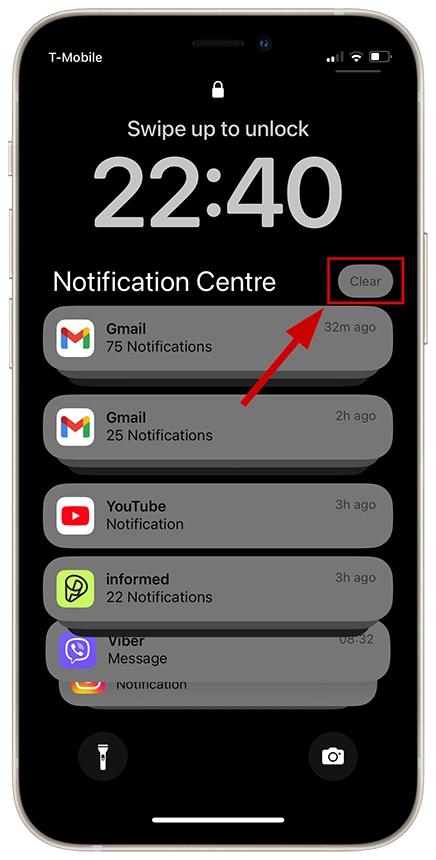 After tapping the Clear button, all notifications will disappear from the Notification Center.
How to delete a group of notifications
Sometimes, you might see a bunch of notifications together, maybe 5 or 6 of them. You have two choices: either close all of them together as a group or close them one by one, just one notification at a time. Let's look closer:
To clear the entire group of notifications, you need to swipe to the left and click on the clear all button.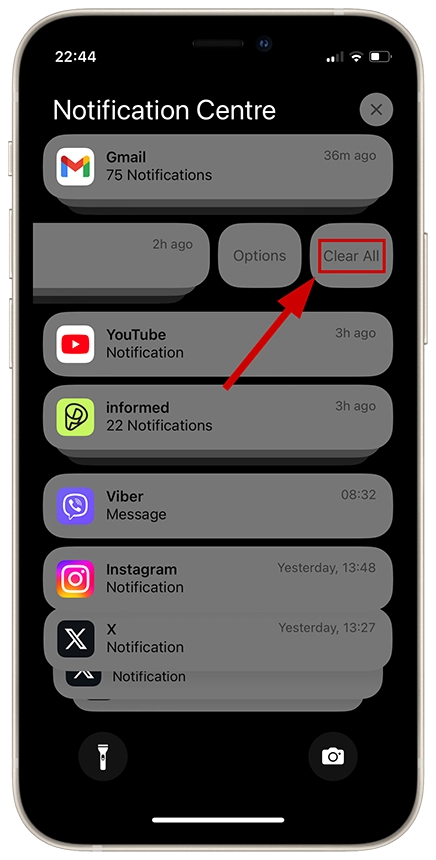 If you just want to remove a single message from a group, you should tap on the group of messages, and the whole list will show up.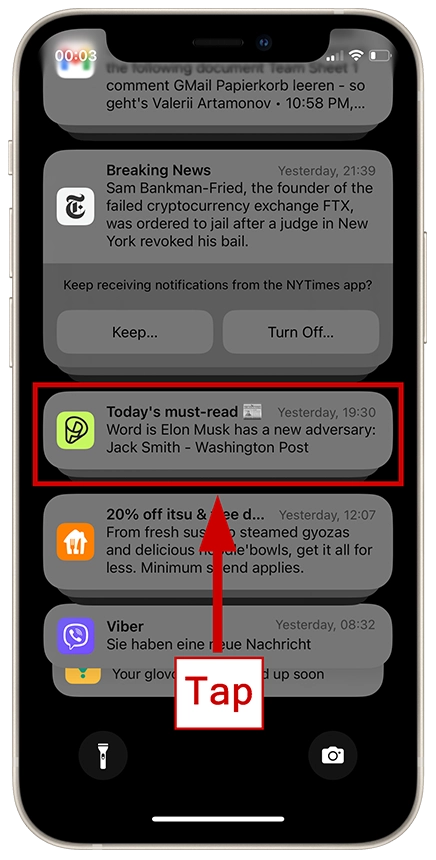 Swipe left on the message you want to get rid of, and then press the Clear button.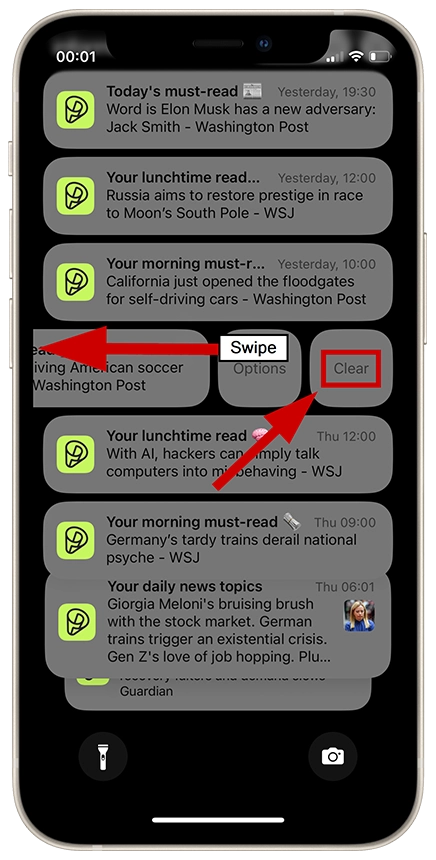 Do you need to turn off notifications?
You can turn off notifications entirely or selectively disable specific ones if you are bothered by many notifications. For instance, you can disable notifications from unknown senders or turn off notifications from emails, especially when there's a bunch of them.
If there's an app you don't want notifications from, you can easily do so by accessing the notification settings. Just go to Settings, then Notifications, find the app you want to disable notifications for, tap on it, and switch off the toggle to Allow Notifications. This way, you can customize your notifications according to your preferences.