Changing the language of email notifications on Spotify is not a feature currently available on the platform. However, users can change the region associated with their account or contact support to request a language change.
There are several conditions for the first option. The region change feature will only be available if you do NOT have a Spotify Premium subscription. Otherwise, you must update your payment method and select the card from the desired region.
What's interesting is that the artists are luckier. You can change the email language in the notification settings if you have a Spotify for Artists profile.
So let's take a closer look at every solution.
Change the region on Spotify
If you have a Premium account, you can use Spotify anywhere without changing your account settings. However, if you want to change the Spotify email language, you should change your region.
With Premium
You should update your payment method to change the region and email language. Here are the steps to follow: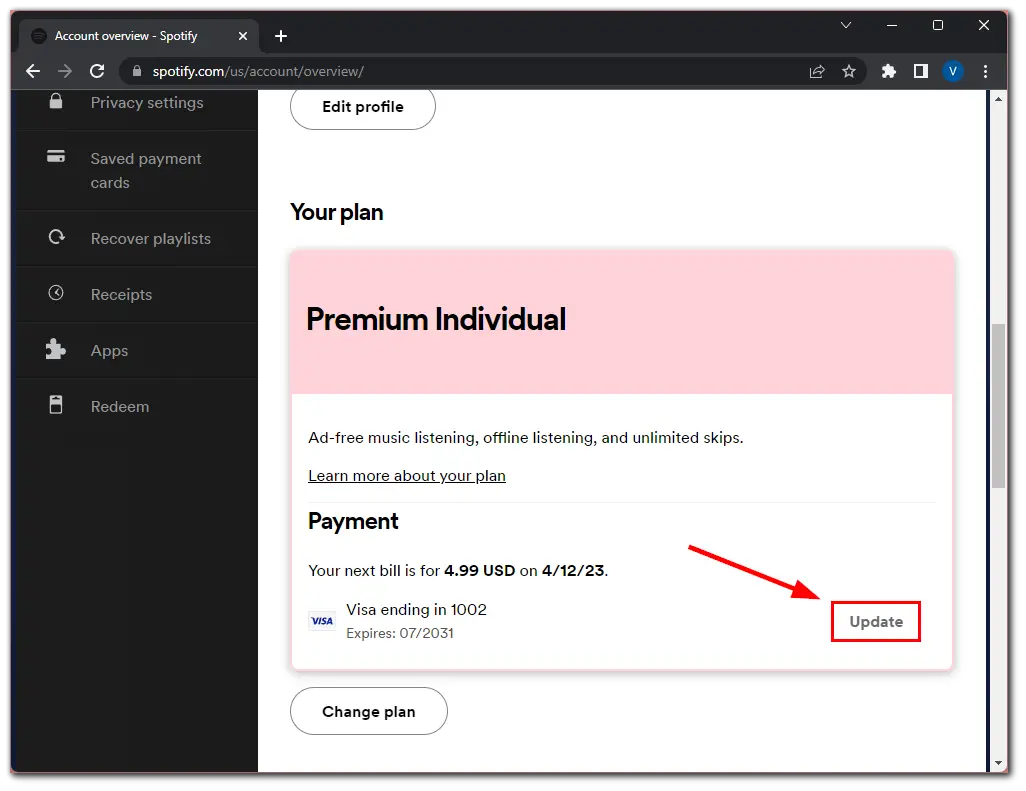 Enter a new payment method issued in your new country or region.
Remember that the changes will take effect from your next billing date.
Without Premium
Do the following: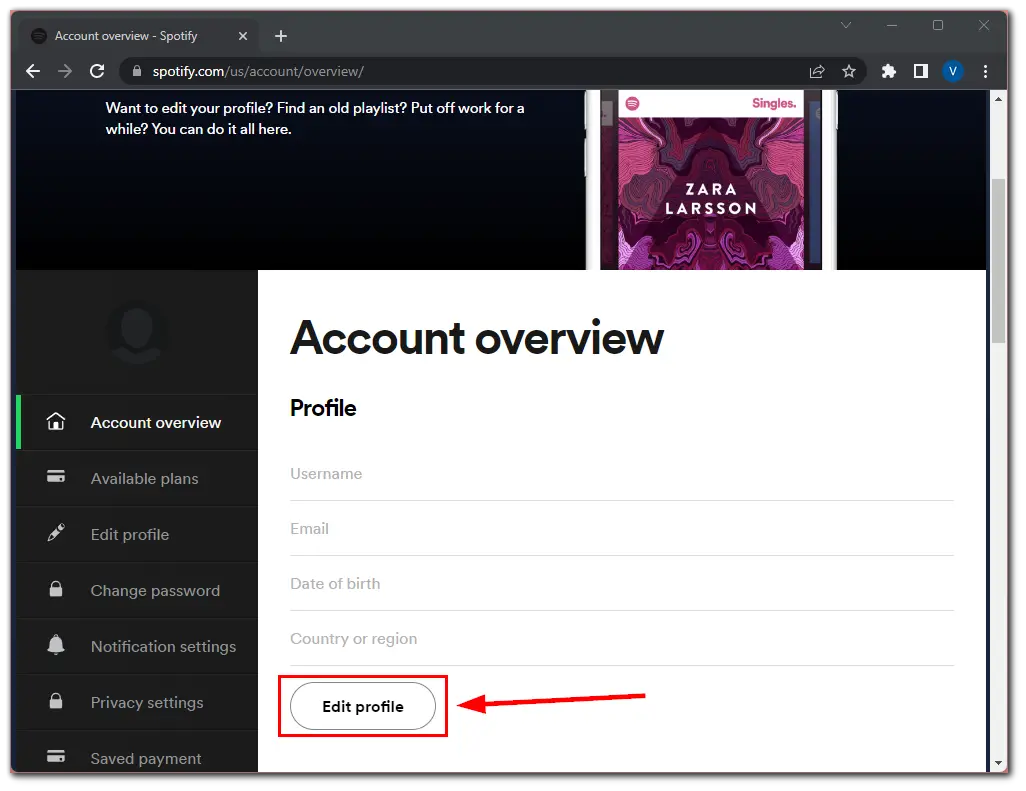 Scroll down to Country or region and select your new one from the dropdown list.
Finally, click Save profile.
In addition, you should know that a new country or region only shows when you're there. What's more, changing your country or region may affect the content available to you on the platform, such as playlists and recommendations. By the way, it may also affect your subscription pricing.
Contact Support
If you still receive emails from Spotify in a foreign language after following the above steps, your only option is to contact Spotify Support. You can click Contact us and request to change the email notification language.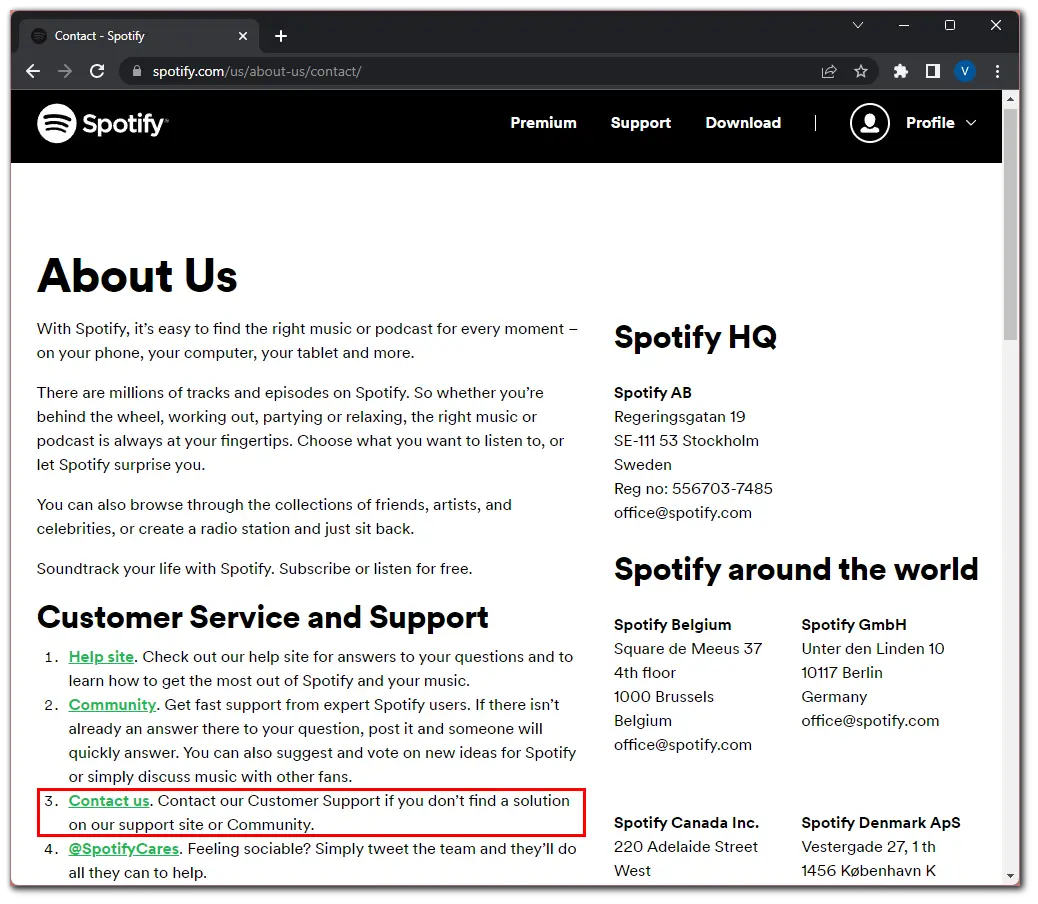 That's all, as far as ordinary Spotify users are concerned. But what about the artists?
How to change the email language on Spotify for Artists
Spotify for Artists is a platform that allows musicians and their teams to manage their presence on the music streaming service. Unlike the default Spotify profile, the artist profile allows you to change the email notification language.
Here's how:
Log in to Spotify for Artists.
Then click on your profile icon in the top-right and select User Settings.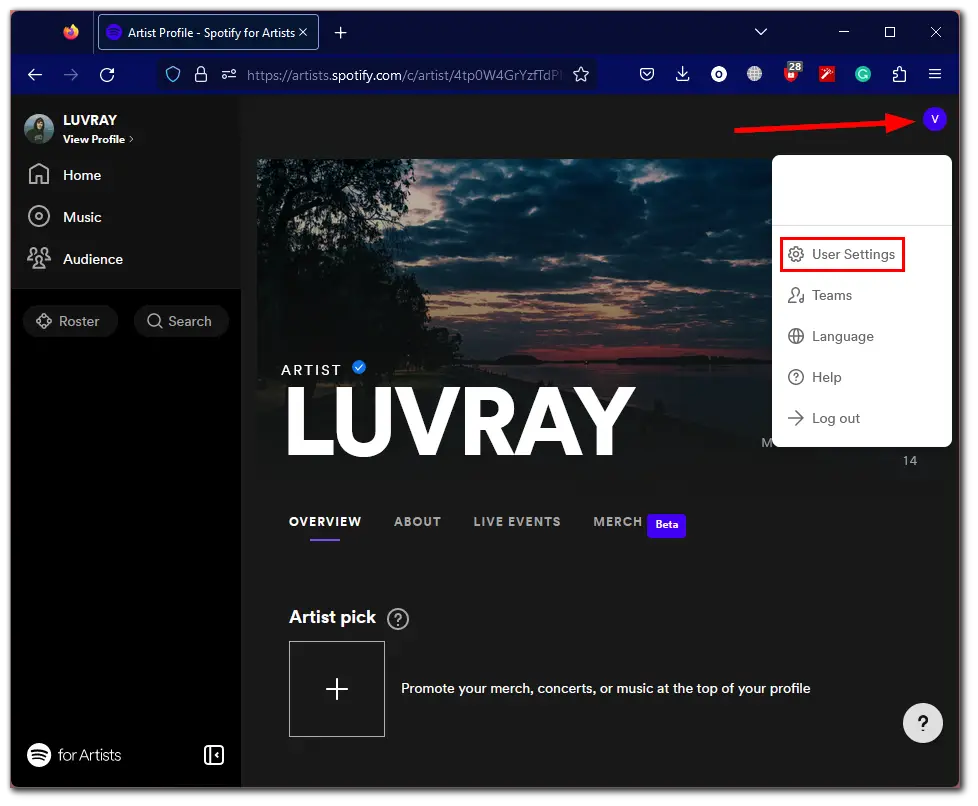 After that, go to the Notifications tab.
Finally, under Email language, choose your preferred language and click Save.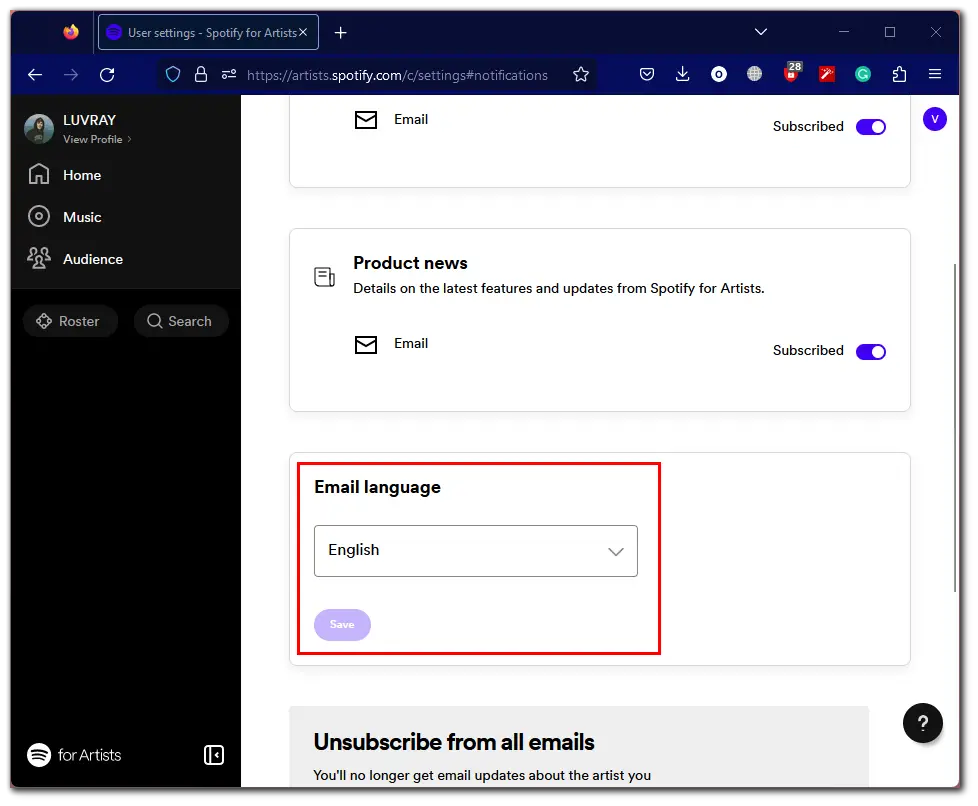 Note that changing the email language will also change the language of any emails you receive from Spotify for Artists, such as updates on your account or important news.
How to check if a Spotify email is legit
Spotify sends its users many daily emails, including account updates, promotional offers, and newsletters. However, it's essential to be cautious when receiving them claiming to be from Spotify, as some may be phishing scams or other types of fraudulent activities.
First, you should know some things that Spotify will never ask for over email.
Payment Information
Spotify will never ask for your payment information over email. This includes your credit card number, bank account details, or other payment information. Don't respond or click any provided links if you receive an email requesting these details. It will be better to log in to your account through the official website or app to update your payment information if necessary.
Password
Another thing Spotify will never ask for over email is your password. Spotify's system is designed to keep your password encrypted and secure, and the company doesn't need to ask for it over email.
Updating your Spotify password will be the best option if you receive such an email.
Social Security or tax identification number
These sensitive personal details should never be shared over email, as they can be used for identity theft. If you receive an email requesting this information, don't respond or click on any links provided.
Request payments via a 3rd party
Spotify will never request payments via third-party platforms. Such payment methods can be associated with scams, and legitimate companies like Spotify will never ask you to make payments this way. So skip or remove such email.
Download anything from emails
Spotify will never ask you to download anything from their emails. If you receive an email with a link to download something, don't click on it. It could be malware or a virus that can harm your device or compromise your personal information.
In any case, it's best to contact Spotify support directly to verify the email's legitimacy and report any suspicious activities.