Spotify has millions of users worldwide. So it's unsurprising that the streaming platform is available in many languages. Furthermore, Spotify has made it pretty simple to change the language. After all, it can be frustrating to navigate the app if it's not in a language you're comfortable with.
While other apps automatically set your device language, Spotify allows you to do this exclusively for its app without changing the language of the whole OS. All you have to do is to go into the app's internal settings and find the language setting. It's available both on your PC and your smartphone.
So let me guide you through the whole process in more detail.
How to change Spotify language on a PC
If you want to set another language on Spotify on your PC, you can follow these steps:
First, launch the Spotify app and sign in to your account if needed.
Then click on your profile icon and select Settings.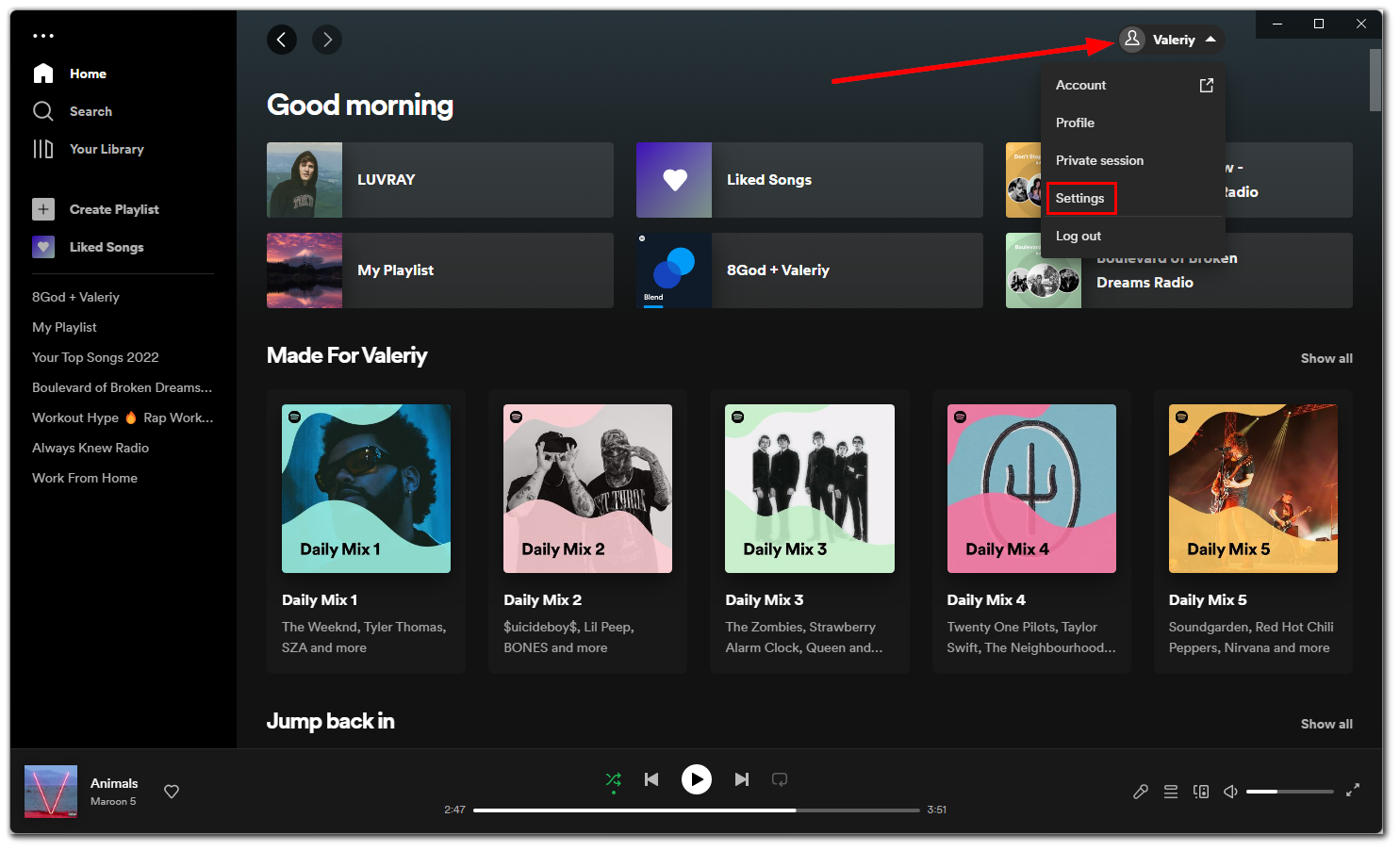 After that, you should see the Language settings.
Click on the drop-down list, scroll through it, and select the language that you want to use.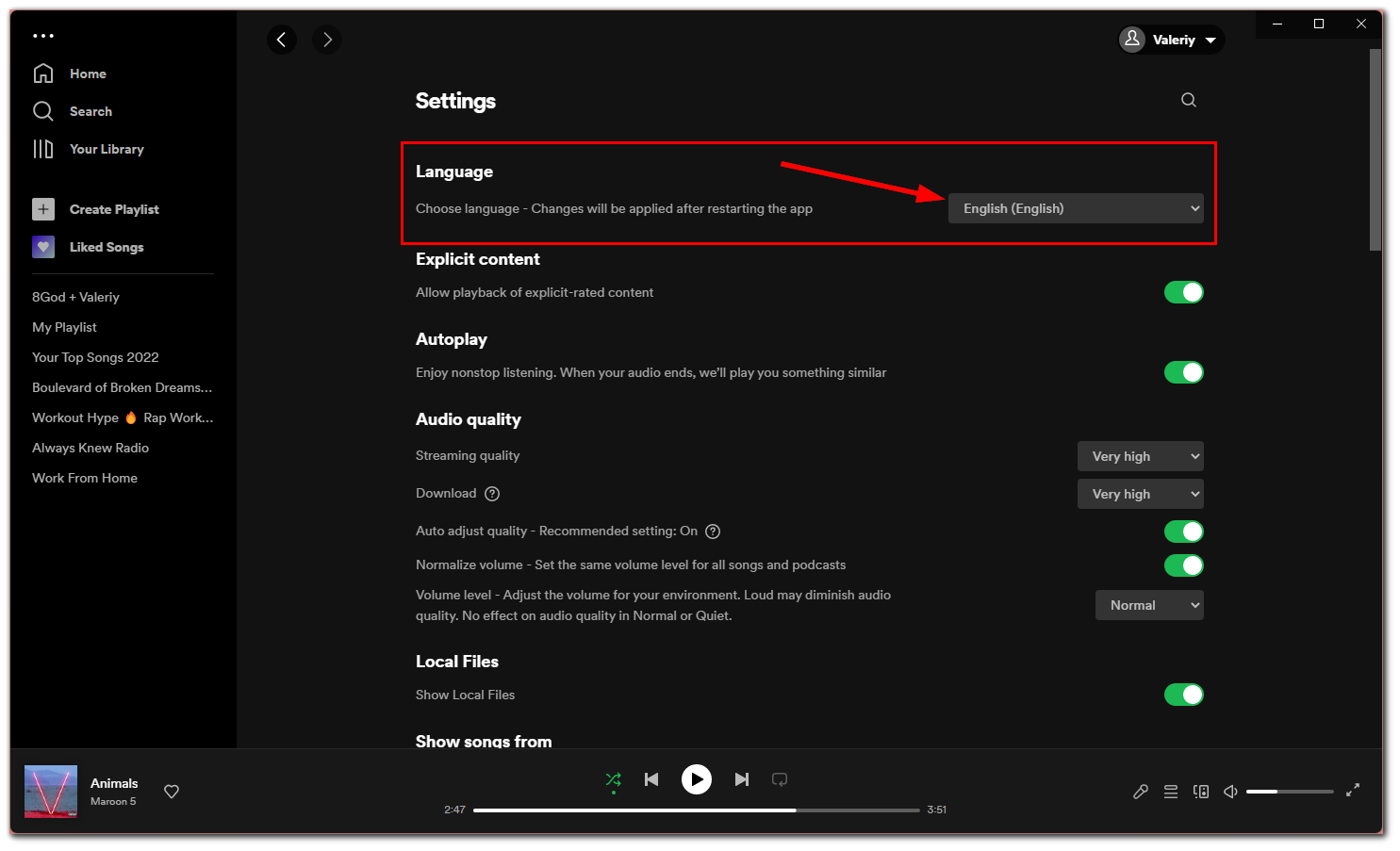 Finally, you'll need to restart the app for the changes. So click Restart app.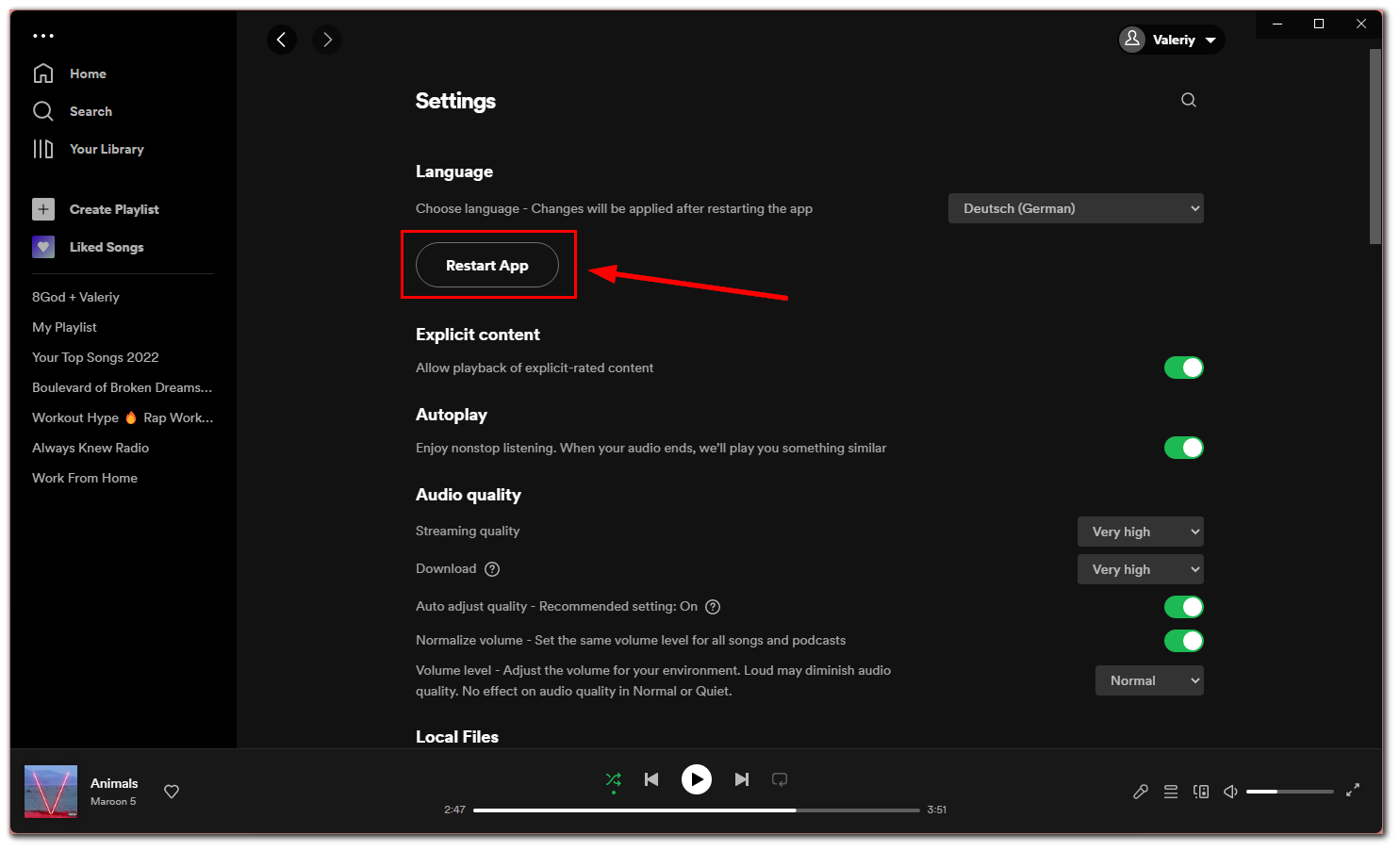 Once you've reopened the Spotify app, it will be in your preferred language.
How to change Spotify language on iPhone
If you want to change the Spotify language on your iPhone, here's what you should do:
Open Spotify and tap on the gear icon to open Settings.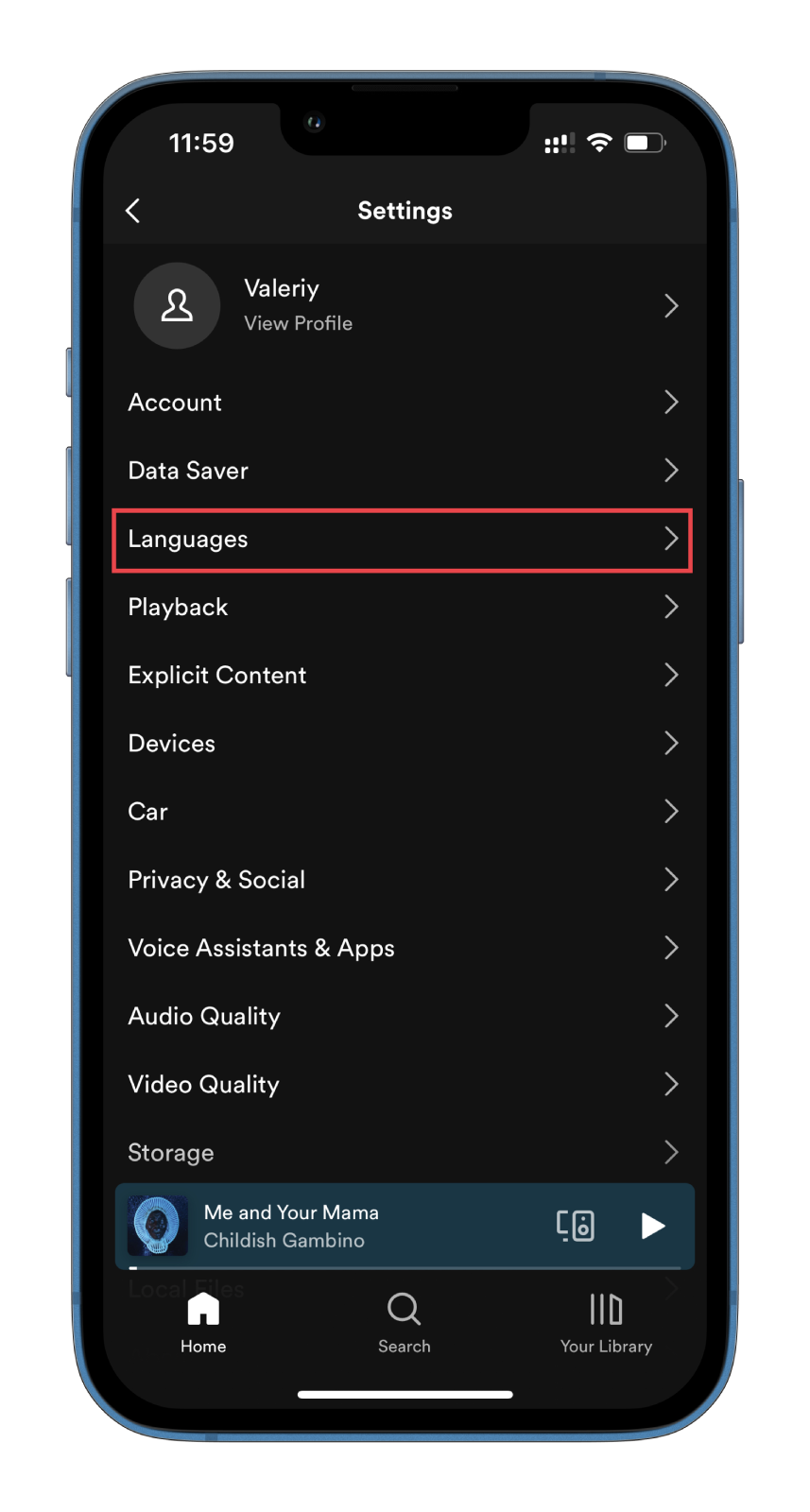 Select App Language and tap Continue.
After that, you will be redirected to your iPhone's Settings app.
Here tap Language and select the one you want to use.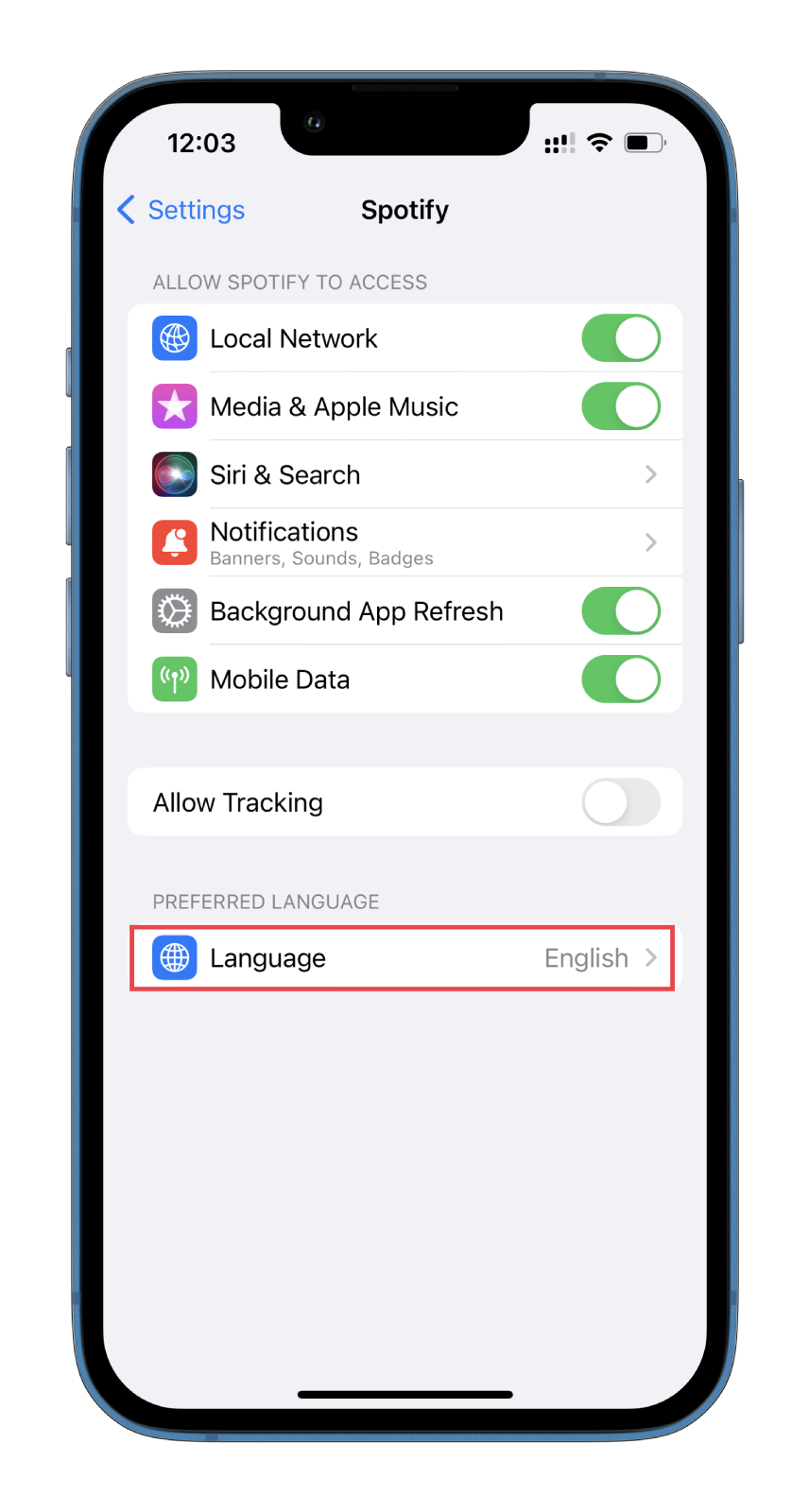 Once you've selected the language, the Spotify app will automatically change it. You can also change the language directly through your iPhone Settings app. To do this, you must find the Spotify tab and follow the last step above.
Remember that the language settings will only affect the Spotify app and not the language settings on your device.
How to change Spotify language on Android
Changing the Spotify language on Android is less flexible than on iPhone and PC. You can't set the one you want just for the app. You will have to change the language of the entire device. So here's how:
Open Settings on your Android.
Scroll down and select Additional settings.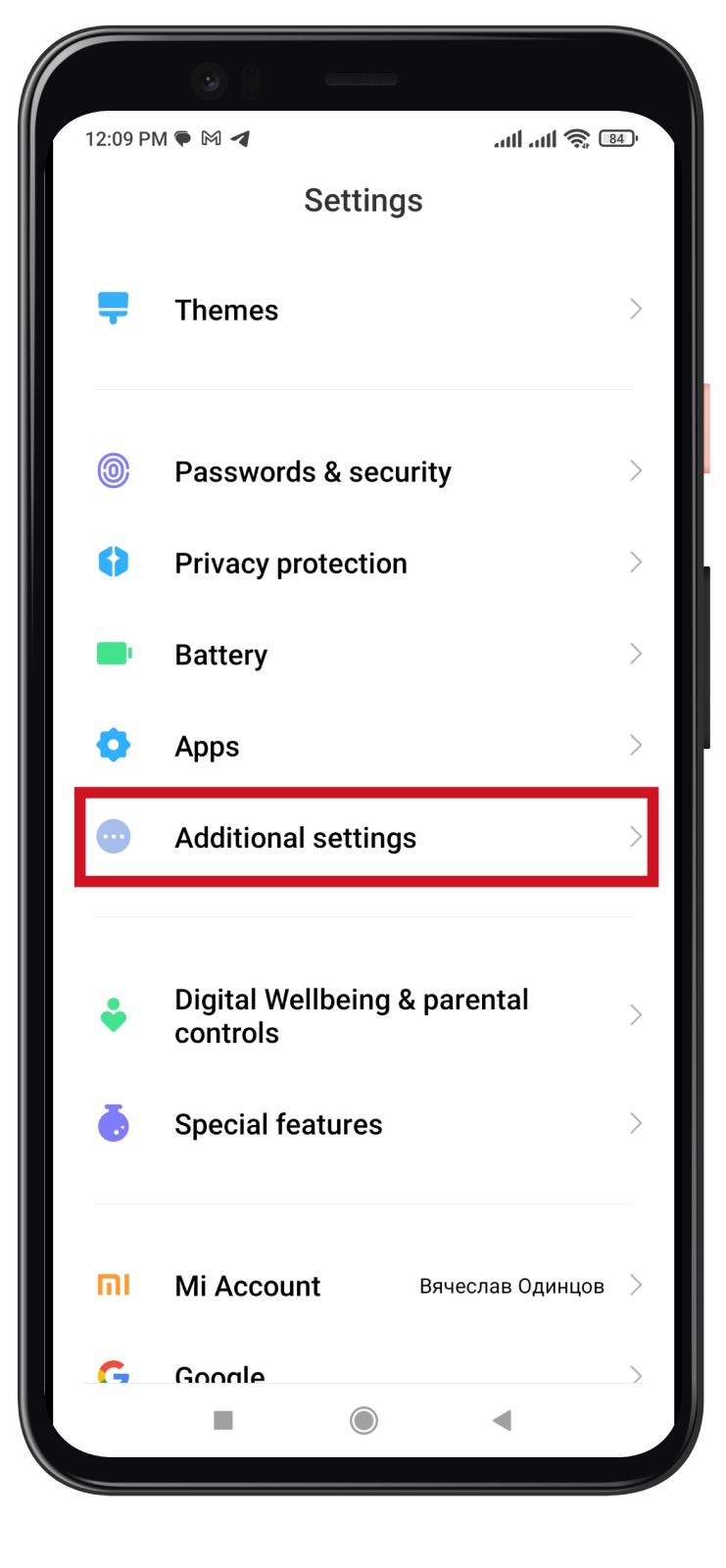 Then navigate to Languages & input.
Finally, tap Languages and choose the one you want to use.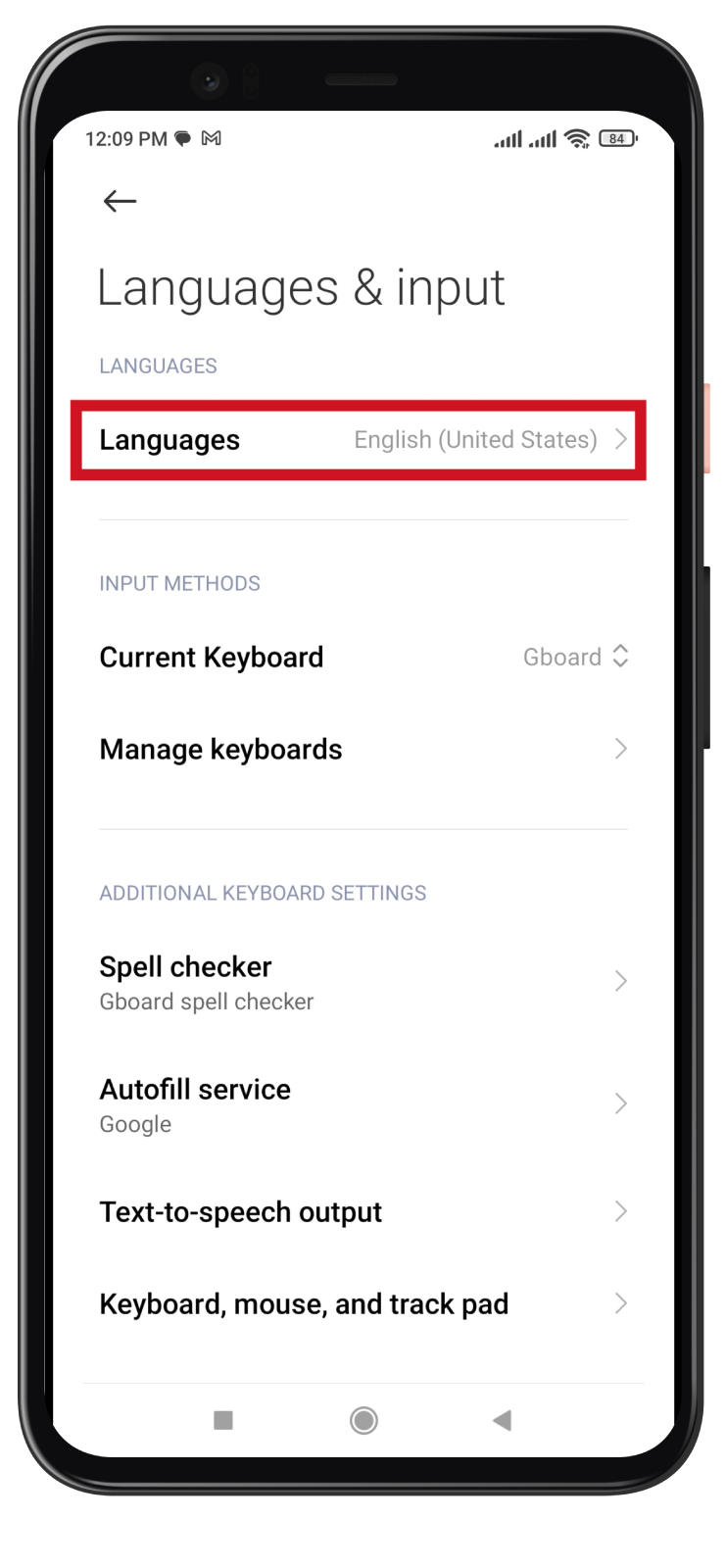 Your Android will automatically change the language, including Spotify. You should also be aware that the steps to change the language may differ depending on the brand and model of your smartphone.
That's it! As you can see, there's nothing complicated about changing the language on Spotify. But if you encounter any issues while changing the language settings, don't hesitate to contact Spotify's customer support for assistance.
What languages are available on Spotify?
Spotify offers a wide variety of languages for users to choose from. It supports over 60 languages, including English, Spanish, French, German, Italian, Portuguese, Ukrainian, Chinese, Japanese, Korean, Arabic, and many more. The specific languages available on Spotify may vary depending on the user's location and device settings.
Suppose a user wants to access content in a specific language unavailable on Spotify. In that case, they may be able to find third-party apps or browser extensions that offer translations or language learning tools. However, it's important to note that these may not be as reliable or secure as using the official language settings on the Spotify app.