StockX is an auction-type platform that brings buyers and sellers of specific models of sneakers, clothing, accessories, and other collectibles together in one place. The price of each item is formed from supply and demand. For example, pairs in not-so-popular sizes are usually priced lower than the most popular ones.
StockX has pairs of different brands and years, so you can often find even something you dreamed of several years ago but didn't have time to buy in your day. However, is it okay to sell such old shoes on StockX, especially if they already look used? How do you know if your sneakers are worth selling if they've lasted you long enough but look like they've just been taken off the shelf?
Is StockX a reliable marketplace for sellers
StockX may seem like another online store. But that's not entirely true. A product can get cheaper or more expensive depending on various external factors. But you can imagine that sneakers are stocks, the value of which will fluctuate depending on companies' decisions or world news.
Otherwise, the service works like a typical marketplace. There are several thousand models of sneakers and branded clothing on the site. Anyone can buy and sell, that is, act as a reseller. After the user purchases the shoes, they are sent to the company's headquarters in Detroit. There, service specialists check the quality of the product and then send it to the final recipient. Fakes are the biggest problem in the sneaker market, so the company's employees undergo 90 days of training to do a quality appraisal of the goods.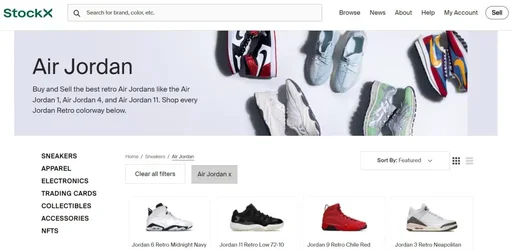 Josh Luber (one of the founders) admitted that at first, the inspection did not detect four fakes and sent them to resellers, with whom they then had to settle conflicts. Often, however, the resellers themselves are afraid to sell fakes. The platform immediately banned the seller, who was caught selling such sneakers.
Every day through StockX, people buy goods for $ 2 million. The site is visited by those who want to buy the latest model of sneakers and those who want to make money on their resale (this service provides loans at 10-30% per annum). The StockX ecosystem forces users to treat shoes as securities because a bad investment can hit the budget.
Is it possible to sell worn shoes on StockX?
And yet many sellers face the problem that StockX prohibits sellers from putting used shoes on sale. Unfortunately, only brand-new or worn shoes can be sold on StockX. That is, the maximum that is allowed is if you have worn the shoes a couple of times. They must look like they have just been taken out of the original box. Also, the box should have a tag with the shoe size, accessories such as laces, etc.
However, if you have a pair of Jordans from your college days or Adidas Stan Smiths that have been sitting in your closet for years, there are ways to make money from them and make a profit.
As mentioned before, the StockX team checks the authenticity of the shoes and how they look before they're shipped to the customer. And if it's a super rare pair that was sold 10-20 years ago, you have to consider discoloration, yellowing, and lack of structural integrity. If the latter is present, there is a high probability that the pair will not be recognized as genuine.
Well, you understand worn shoes cannot be sold; you can only sell them as new or as new, and StockX will verify the quality and condition of the product.
Are there disadvantages to selling on StockX
Of course, anything that has such significant advantages must also have disadvantages. Here are some of the problems you may encounter when selling on StockX:
StockX charges high commissions to sellers. Compared to other platforms, StockX charges high commissions to sellers. This can be costly for small businesses, especially if you're starting as a reseller. Although the commission decreases as sales grow, this is something to consider.
Another disadvantage of StockX sales in 2022 is the low rates. This can lower the item's market value and lead to lower profits.
There is also the problem of shipping fees. StockX uses different suppliers. Thus, shipping costs may be higher than on other platforms, and this may discourage customers.
But on the whole, it doesn't matter because if it didn't work, StockX wouldn't have a profit and wouldn't win the favor of buyers and sellers.
How to properly sell shoes on StockX
Selling on StockX is a straightforward process. There are two options for selling on StockX. You can:
Bidding.
Like any other marketplace, you bid on an item, and buyers bid. The highest bidder wins, and the platform tells you at what price a similar item is sold.
Sell Now
If you don't want to wait, select "Sell Now" on the item page to sell the item immediately for the price you want, you are ready to sell the item for that price.
You'll receive payment once your item is shipped and verified by StockX. To sell on StockX, you need to follow specific steps:
Create an account. There are four ways to create an account on StockX. These are
Traditional email registration
Facebook account registration
Google account registration
Apple ID registration.
The registration process will require you to add your basic information, location, and payment method. You will need to confirm your email address to get started.
Product placement. This involves adding the qualities of your product, including name and model. To do this,
Use the search bar at the top of the screen to enter the sneaker brand and model.
Select your sneakers from the available options and enter the size you're selling.
Then you can choose how you want to sell: direct purchase or bidding.
You are sending the item for authentication. The buyer pays shipping costs, and the sold items must first be shipped for authentication. You will receive a UPS shipping label after your purchase. Please pack the item securely, put the shipping label inside, and attach it. StockX verifies the authenticity of the item and delivers it to the buyer.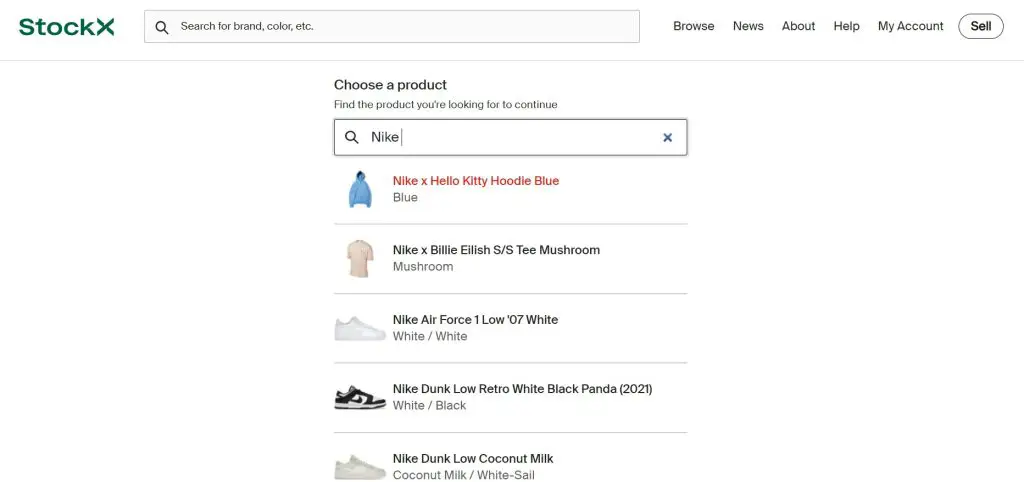 How does payment on StockX work
How does payment on StockX work
Sellers receive payment after items have been shipped for authentication. You can receive payment via PayPal, wire transfer to your bank account, or debit. Because the website carefully monitors the quality of transactions and there's no fraud – it's tough to cancel an order if you have already made the purchase.
If your item does not meet the terms, is a fake, does not match the description, or is not shipped on time, you will not receive payment. You will be charged a $15 fine or a fee of 15% of the transaction amount.