Despite the Switch's extensive game library, there's still one burning question for many Nintendo fans: Can you play 3DS games on the Nintendo Switch? In fact, yes. Not all games, however.
In March 2023, Nintendo closed down the eShop for 3DS. In other words, you can no longer buy digital copies of games. Therefore, the company decided to re-release and port some titles on the new Nintendo Switch not to leave fans with nothing.
For example, "Legend of Zelda," "Captain Toad: Treasure Tracker," and "Pokémon Mystery Dungeon: Rescue Team DX" were titles that originated on the 3DS but received enhanced ports for the Switch. While not every 3DS game has made the jump, more titles may follow suit in the future.
You can also use an emulator to play 3DS games on Nintendo Switch. However, you will have to overclock your Switch CPU to do so. Although this should help with optimization, many users claim that the console is still laggy and installing a 3DS emulator on the PC is better.
More about all of this is below.
What 3DS games are available on Switch?
Nintendo Switch has seen several ports and remasters of popular 3DS games. Here are some notable of them that have been made available on the Nintendo Switch (I will specify the names as in the Nintendo Store):
Some of these 3DS games support data transfer between 3DS and Switch. For example, you can Pokémon data from your 3DS to Switch. But for this, you need a Nintendo Account, Nintendo Network ID, and a paid Premium subscription to Pokémon HOME.
You could do the same for Monster Hunter Generations using Monster Hunter Generations Ultimate Save Data Transfer App on 3DS. But since the 3DS eShop was closed, this app became unavailable. That's why it can't be done now.
How to play 3DS games on Nintendo Switch via emulation
Playing 3DS games on a Nintendo Switch via emulation is not officially supported or endorsed by Nintendo. However, there are unofficial methods available for those interested in exploring emulation.
It's important to note that these methods can involve hacking your Nintendo Switch, which may void your warranty and potentially violate the console's terms of service. Proceed with caution and understand the legal implications of using emulated games.
Here are the general steps to play 3DS games on a Nintendo Switch via emulation:
Hack your Nintendo Switch
To run unofficial software and enable emulation, you need to first install custom firmware (CFW) on your Nintendo Switch, such as Atmosphere. This process typically involves exploiting vulnerabilities in the system software to gain access to custom features.
After that, you also need to download RetroArch, the cross-platform collection of emulators. Here's the complete guide on how to do this.
Install a 3DS emulator
Once you have successfully installed CFW on your Nintendo Switch, you'll need to add the Citra core to play 3DS games, and you'll have to decrypt the game files.
Some developers have attempted to port Citra to the Switch, but these projects are unofficial and may not provide a seamless or stable experience. I found one of them on this Discord server. But it's up to you to trust it or not.
Obtain game ROMs
After installing a Citra core on your Nintendo Switch, you will need to acquire game ROMs (copies of the original game cartridges in digital format) to play 3DS games.
It's important to remember that downloading or distributing copyrighted material without proper authorization is illegal and infringes upon intellectual property rights.
Note: All of these actions are very risky. You can cause your Nintendo Switch to crash, and you will no longer be able to use it as before the hack. So as an alternative method to play 3DS games, you can set up a Citra emulator on your PC or Android.
How to play 3DS games on a PC
To install the Citra emulator on your PC and play 3DS games, you can follow these steps:
Check system requirements: Ensure that your PC meets the minimum system requirements to run Citra. These requirements include a 64-bit operating system, a processor with high single-core performance, and a compatible graphics card. You can find the detailed system requirements on the official Citra website.
Download Citra: Visit the official Citra website at https://citra-emu.org/ and navigate to the "Download" section. Choose the version of Citra that corresponds to your operating system (Windows, macOS, or Linux).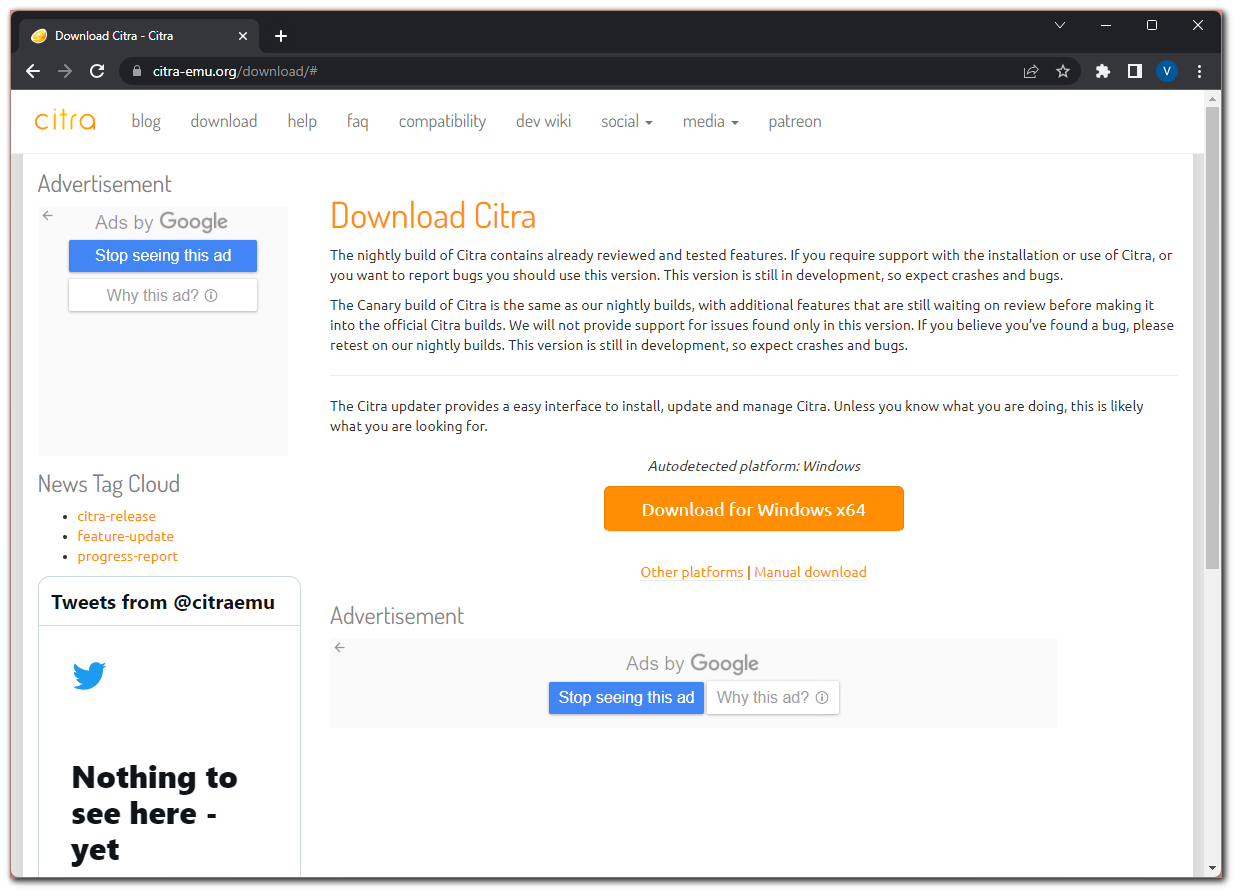 Extract the files: Once the download is complete, extract the contents of the downloaded file to a location on your PC. This will create a folder containing the necessary files for the Citra emulator.
Launch Citra: Open the folder where you extracted the Citra files and run the executable file. This will launch the Citra emulator on your PC.
Configure Citra: Upon launching Citra for the first time, you will be prompted to configure some settings. You can choose to configure them now or skip and configure them later.
Obtain game ROMs: To play 3DS games on Citra, you will need game ROMs.
Load the game ROM: After obtaining a game ROM, you can load it in Citra by clicking on "File" in the top menu, selecting "Install CIA," and input any ROMs of games you want to play.
Once you have completed these steps, double-click on any game icon to start playing it.
How to play 3DS games on Android
You can also use Citra to play 3DS games on your Android. For this, you need to download Citra Emulator from the Play Store. Then you should load the game ROMs on your Android device. You need files with the ".3ds" extension.
Now open Citra again on your Android. You will be prompted to select the directory from which the games will be taken. For convenience, you can create a folder just for Nintendo 3DS games. All games in this folder will be placed in the main menu list. Just click on the game icon in the list to launch a game.
Before starting the game, you can configure graphics, audio, and control options. These settings can be accessed through the emulator's menu or settings screen. Adjust them according to your preferences and device capabilities.