Hi there.
WWDC 2023 took place a few days ago; honestly, I didn't feel much interest. So I won't retell everything we've been shown; you can read this article on The Verge. And you can also read a rather interesting article about what Apple didn't mention.
But there are a few things we need to keep in mind when talking about this year's presentation. First, Apple keeps expanding its ecosystem, closing it off and adding new features for its product users while cutting off everyone else.
Right now, Apple is introducing new small features that, while not globally affecting the ecosystem, make the interaction between users of the company's products more unique in a way that Android users cannot replicate. It's the well-known dilemma of the green bubbles but on an even larger scale.
Cool things but for Apple users only
Live Collaboration on PDF
With the launch of iPadOS 17, Apple is adding live collaboration with PDF files. A feature that can serve not only as entertainment but also as a convenient addition to the work or study process. Now, you can edit documents live, which is suitable for collaborative project work. Of course, such services existed before, but now they are integrated into Apple devices.
One of the standout features enables iPad OS 17 to identify fields within a PDF for quick filling – a significant upgrade for those who lack access to platforms like Adobe Acrobat. Even scanned document images can benefit from this feature, underlining Apple's commitment to creating an intuitive user experience.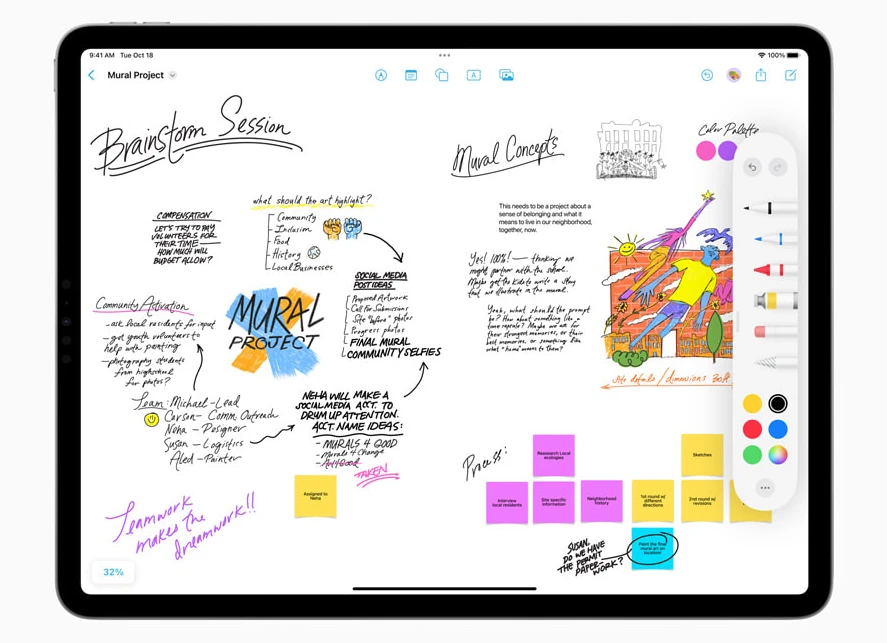 Apple brings a unique twist to collaborative work through the real-time editing of PDF files. This live collaboration tool on iPadOS 17 extends beyond simple text changes; it encompasses additions, deletions, and modifications, facilitating synchronous teamwork regardless of physical location. This is not a novel concept, but Apple's integration of such services within their devices emphasizes their commitment to enhancing productivity within their ecosystem.
This strategic focus on user experience and interactivity underlines Apple's intent to foster a unique and exclusive user environment that transcends the norm and sets a new standard for digital collaboration.
Contact Posters
A similar narrative unfolds with Contact Posters. Practically speaking, it doesn't bring about a drastic change, but if you and your counterpart have iPhones, you can customize a poster that appears during a call. It's another feature that adds uniqueness among Apple users and excludes Android users.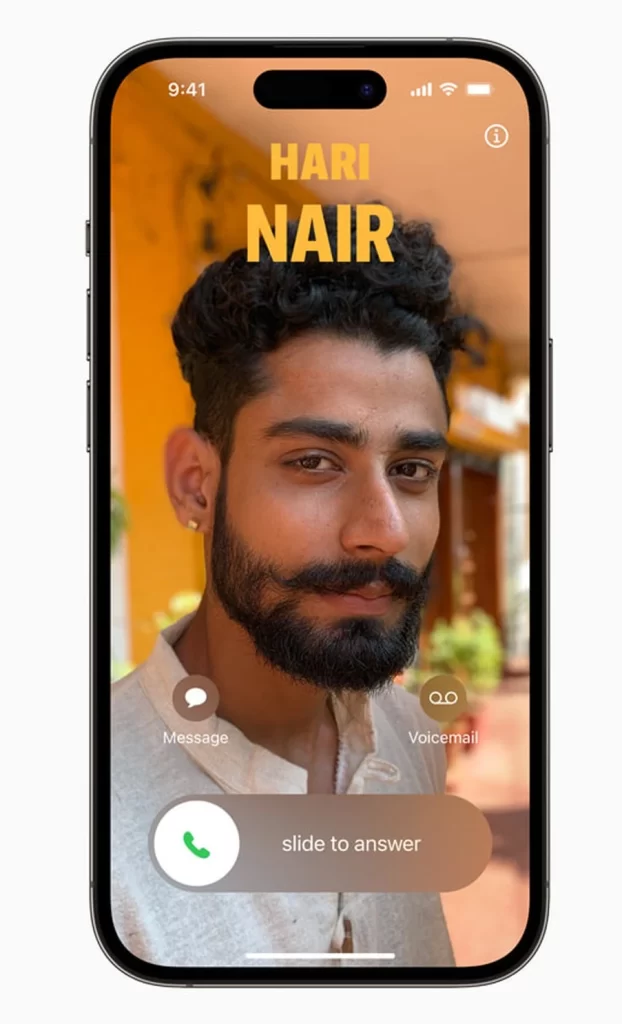 SharePlay
Convenient feature for taxis and rides with friends. No need to all these endless tries to connect via Bluetooth, simple as it should be.
NameDrop
Introduced in iOS 17, NameDrop is an innovative feature announced by Apple at WWDC 2023, aiming to enhance sharing convenience between iPhone users. With NameDrop, sharing files, photos, or contact information becomes as simple as bringing two iPhones close together. The feature allows selective sharing of phone numbers and email addresses and extends functionality between an iPhone and an Apple Watch, provided they run on the latest software.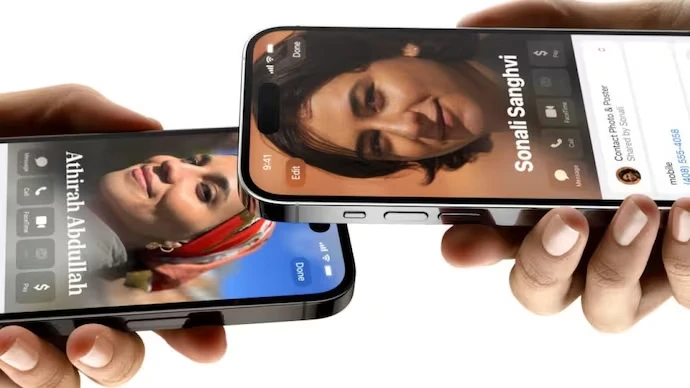 Further enhancing the user experience, NameDrop incorporates a close-contact phone gesture to enable sharing content or initiating SharePlay for listening to music, watching movies, or playing games near other iPhone devices. NameDrop is compatible with iPhones operating on iOS 17 and will also support Apple Watch models with an update slated to be released later in the year.
AirPlay hotel integration
At WWDC, Apple announced a new feature called "AirPlay in Hotels" that enables users to pair their iPhones with their hotel room TV by simply scanning a QR code. Once paired, users can stream services, share videos, photos, music, and presentations, and even browse the web directly on the TV screen.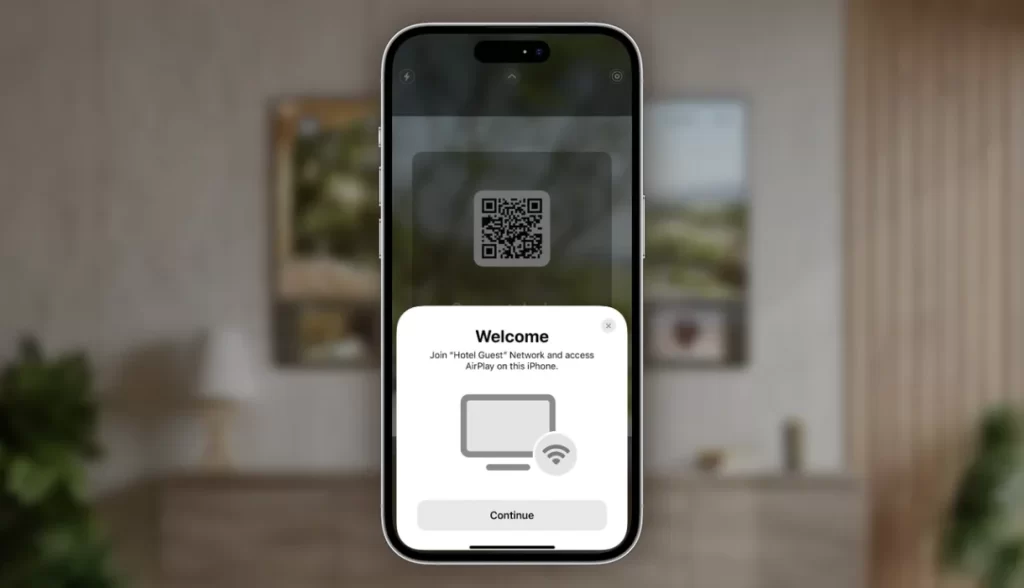 Netflix might challenge this feature, as it's common for upscale hotels to offer televisions with pre-paid Netflix subscriptions. However, the feature is anticipated to be highly demanded in premium hotels, where most guests are iPhone users.
Apple's AirPlay in Hotels is expected to be available in select hotels by the end of the year.
What does that mean?
Apple continues to widen the gap between Android and Apple users. Previously, the rivalry was primarily in the realm of iMessage and FaceTime. Now it extends to in-car music, contact sharing, and online collaboration. No matter how impressive your Android may be, what's the point if you use it alone?
This observation seems to highlight the expanding ecosystem of Apple that enhances the overall user experience and encourages the interoperability of Apple devices, which might make it harder for some users to switch to or prefer Android.
Apple is diving into the gaming industry
Apple has long been renowned for crafting computers that professionals swear by, and it was no different at the recent WWDC event. The company unveiled the Mac Studio, a supercharged version of the Mac Mini, impressively capable of simultaneously handling ten 8K video streams. At a mere $2000, it's an attractive offer for professionals needing high-level performance.
However, one area where Apple had a noticeable gap was gaming, a sector that's as lucrative as it is demanding. High-quality games like Hogwarts Legacy, retailing at around $100, and the necessity of an equally high-quality gaming computer costing a few grand underscores the seriousness of this market.
In a bold move, Apple invited gaming legend Hideo Kojima to the stage during WWDC. His announcement of the Director's Cut of the game Death Stranding wasn't just about introducing a popular game to the platform. It was a clear signal that Apple was ready to stake its claim in the gaming world, marking the dawn of a new gaming era on Mac.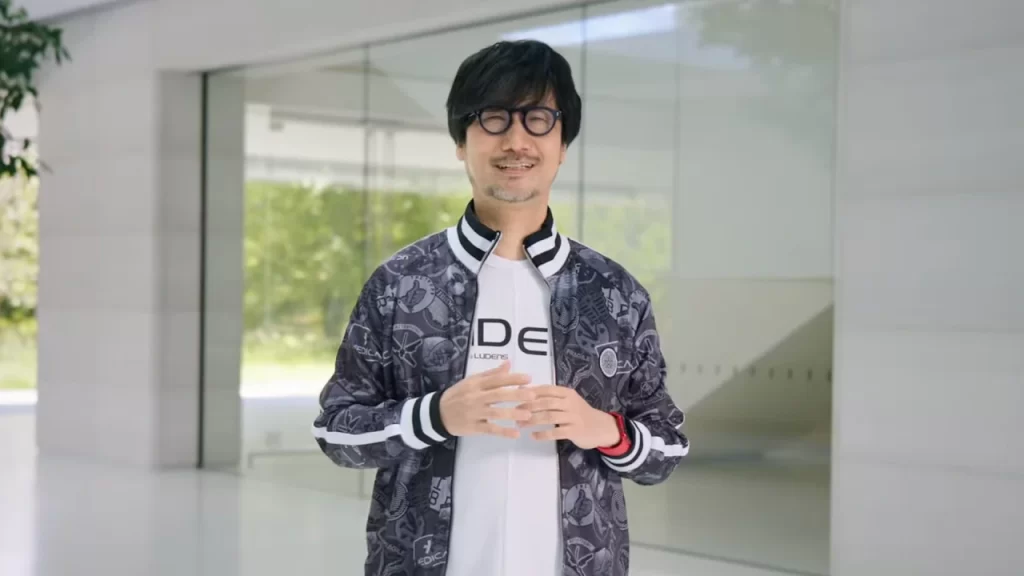 8K video-processing on the go
Moreover, Apple has made strides in making 8K video editing accessible on the go. The 15-inch MacBook Air, which can last up to 18 hours on video playback and 15 hours browsing the internet, now boasts this capability. Given its extensive features, its starting price of $1300 is a great option.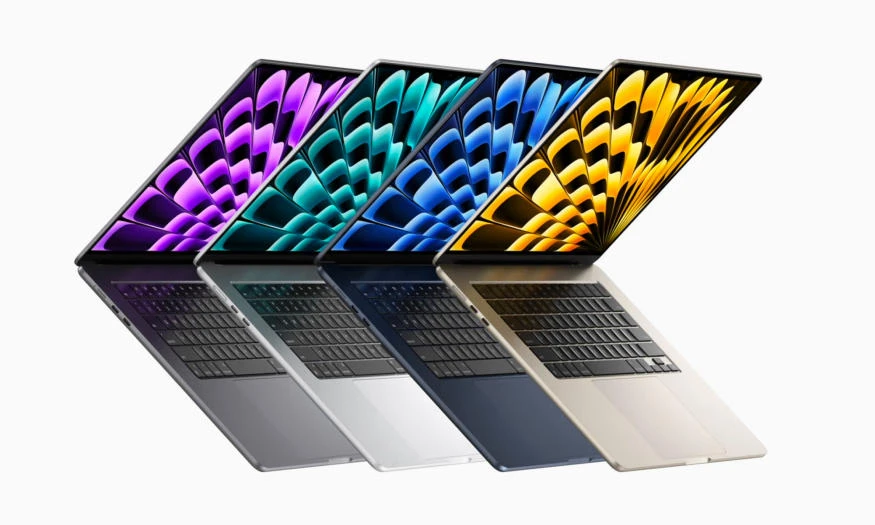 Apple Vision Pro is the next brick in the ecosystem
In a significant leap for mixed reality technology, Apple has recently unveiled a comprehensive AR + VR headset, a pioneering move, unlike anything the market has seen before. Previous offerings, from startups to established companies, have been confined mainly to glasses that extended the interface of a phone or computer, leaving users bewildered or underwhelmed.
Apple's approach, in contrast, puts a full-fledged computer in front of your eyes, seamlessly integrated with other Apple devices. For instance, merely glancing at your MacBook lets the screen float in your vision, turning off the laptop screen. The potential of Apple Vision Pro as an ultra-personal entertainment system is immense, considering its capacity to handle documents, videos, and images in a private space. This feature could redefine work during travel.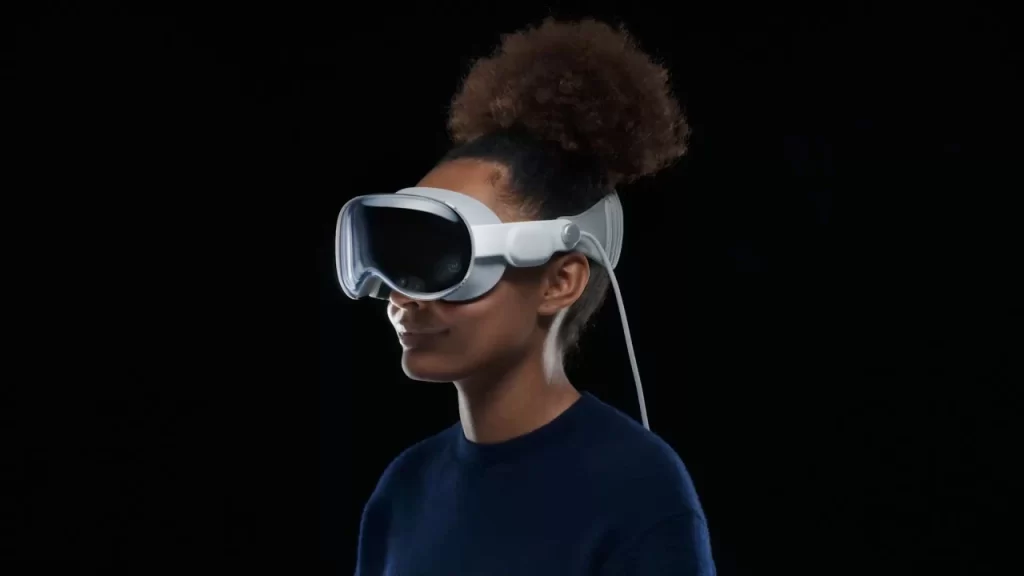 Apple's partnership with Disney for content delivery adds to this innovation, promising a dynamic user experience. Sports analysis takes on a new dimension, as users can shrink and rotate a basketball court, examining plays from all angles, a feature possibly powered by AI.
The launch bears semblance to the advent of the first iPhone, showing us a promising sample while keeping the sales debut ambiguous as "the beginning of next year," intentionally skipping the bustling holiday season. Like the first iPhone, the headset carries a hefty price tag – $3400 pre-tax, placing it in the league of Microsoft's glasses. This product targets tech enthusiasts, a faithful audience who can appreciate its vision, forgiving any initial shortcomings if the headset lives up to half its promotional promises.