Snapchat was probably one of the very first messengers to offer the "temporary" photo exchange and short videos. This is what made Snapchat unique and popular. However, how long can a photo or video be saved, and does it depend on viewing?
What are snaps and why do they have time limits
Snapchat is a mobile messaging app with attached photos and videos. Shoot a 10-second video or take a photo, put a funny mask or lens on it, add text, funny stickers or draw something with your own hand, send it to your friends instead of the usual SMS – that's what the Snapchat mobile application is all about.
One of the basic concepts of Snapchat is that transmitted images and messages are available to the recipient only for a certain short time before becoming completely inaccessible.
Seems simple and unoriginal? It might be! But according to a study by Edison Research, as of April 2016, Snapchat was the second most popular social network in the United States after Facebook.
This uncomplicated app with the fastest-growing audience was created in 2011 by two American students and was conceived as a new social network that allows you to share instant photos and short videos (snaps) with friends that disappear 10 seconds after viewing.
However, not many people know exactly how long pictures are available before they're deleted. By default, most messages sent via Snapchat are automatically deleted after they have been viewed or expired.
The conditions for deleting them are different. While one type of message has a retention period of 30 days, another might only have a retention period of 24 hours. The same applies to unread or unopened messages. Below you'll learn in which cases and for which messages there are retention periods before deletion.
How long does it take for Snapchat to delete your snaps
All Snaps are deleted from the server after all recipients have viewed them. Despite there are some exceptions to this rule:
If a snapshot isn't opened and viewed, it will be kept for 30 days.
In the case of snapshots sent to a group chat, they can be deleted after 24 hours.
How to save a snap in group chat
However, if you need to save a photo in the chat, you can click and hold it to save it while viewing or just after viewing the photo. After saving, the snapshot will appear in the chat as Chat Media.
How to delete a snap in group chat
If you need to delete the saved snapshot for this chat, tap and hold it and then tap "Delete". When the snapshot is deleted from the chat, it will disappear from the servers. This snapshot will also no longer be available to those to whom it was sent.
If you're interested in group massages in general, Snapchat's servers are set up to delete messages one day after everyone has viewed them or one week after sending the message, whichever comes first. You can save messages longer if someone saves them, replies to them, or responds to them. Saving a message also saves any reactions to it.
How much time do individual chats have until they will be deleted
Individual chats are deleted as soon as you view them. This period can be extended up to 24 hours with the help of special settings. See below for how to do this:
After you enter your app, swipe to the right of the camera screen to go to the chat screen.
Find the needed chat and then tap and hold a friend's name on it.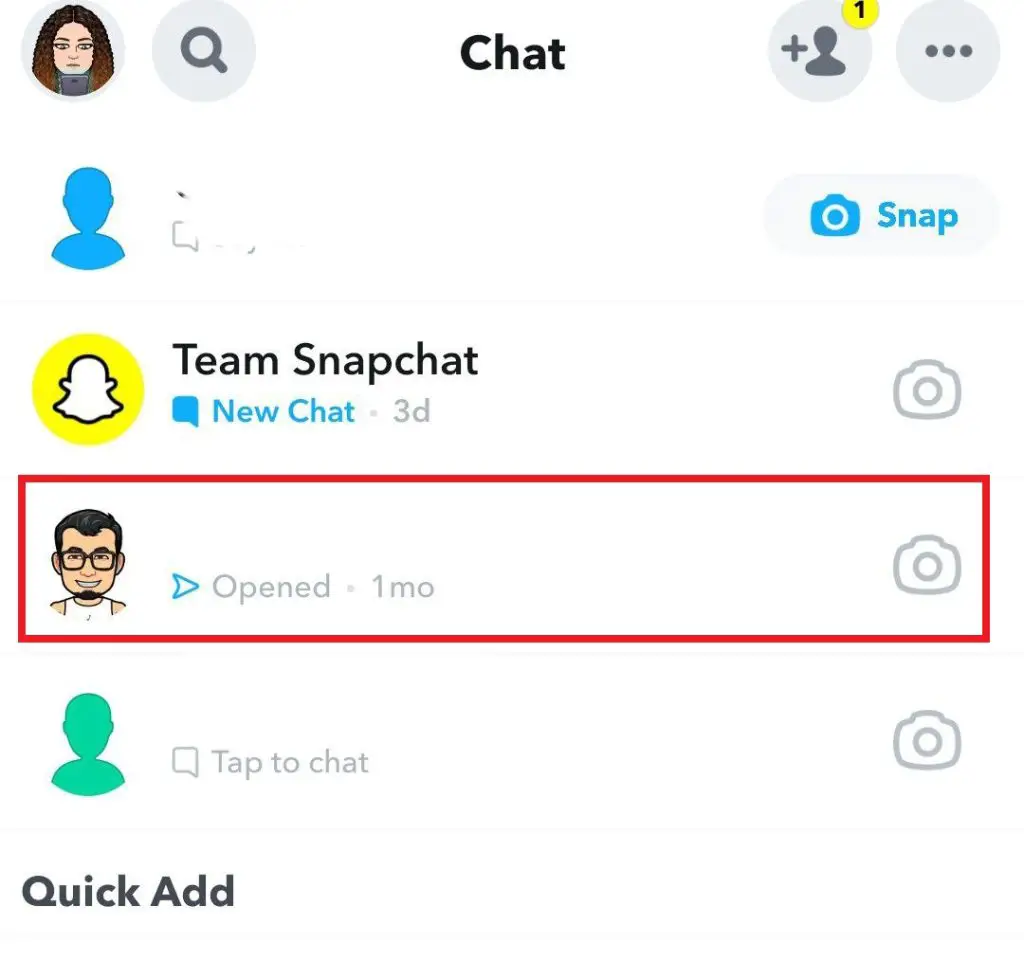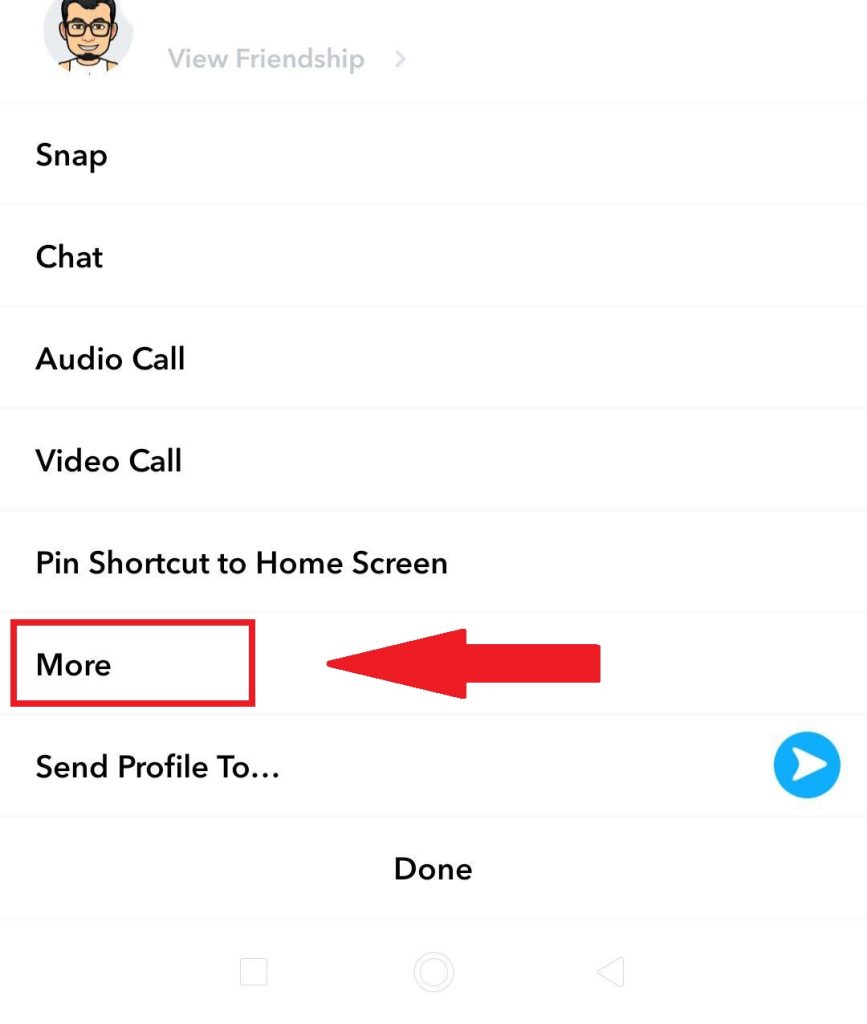 After that, a pop-up menu will appear. Click on "More".
Then find "Delete chats…" function and choose it.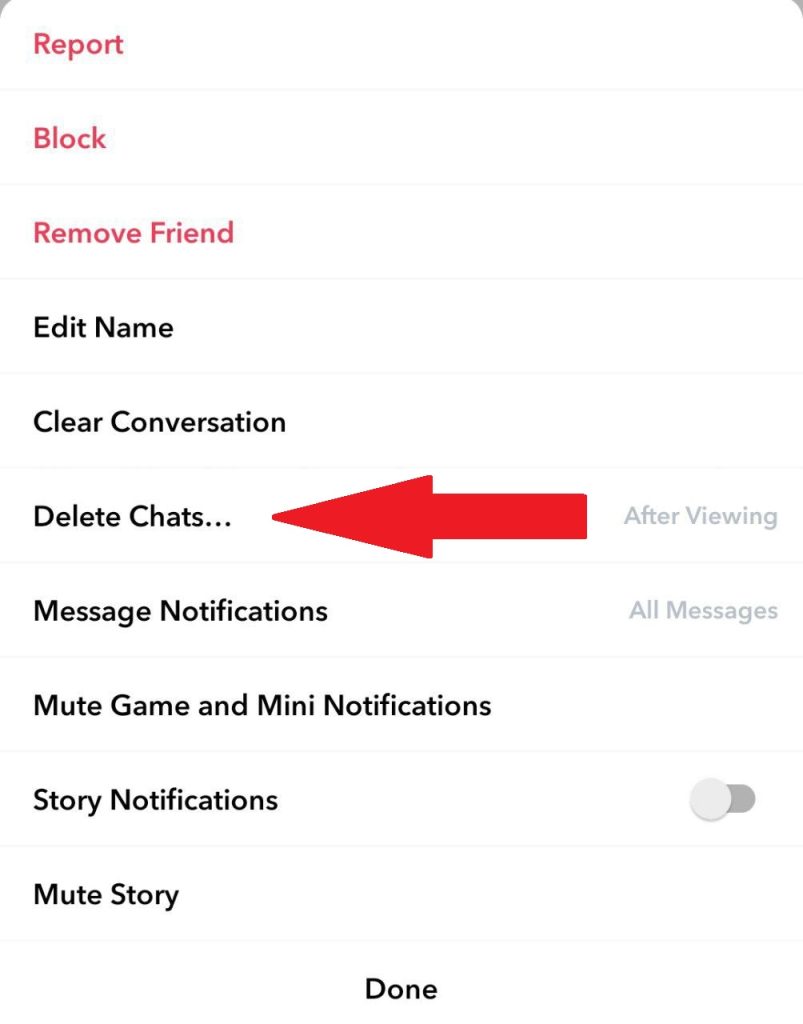 Choose "After viewing" or "24 hours after viewing". After that, chosen function will start working and your chats will rather be deleted instantly or after 24 hours.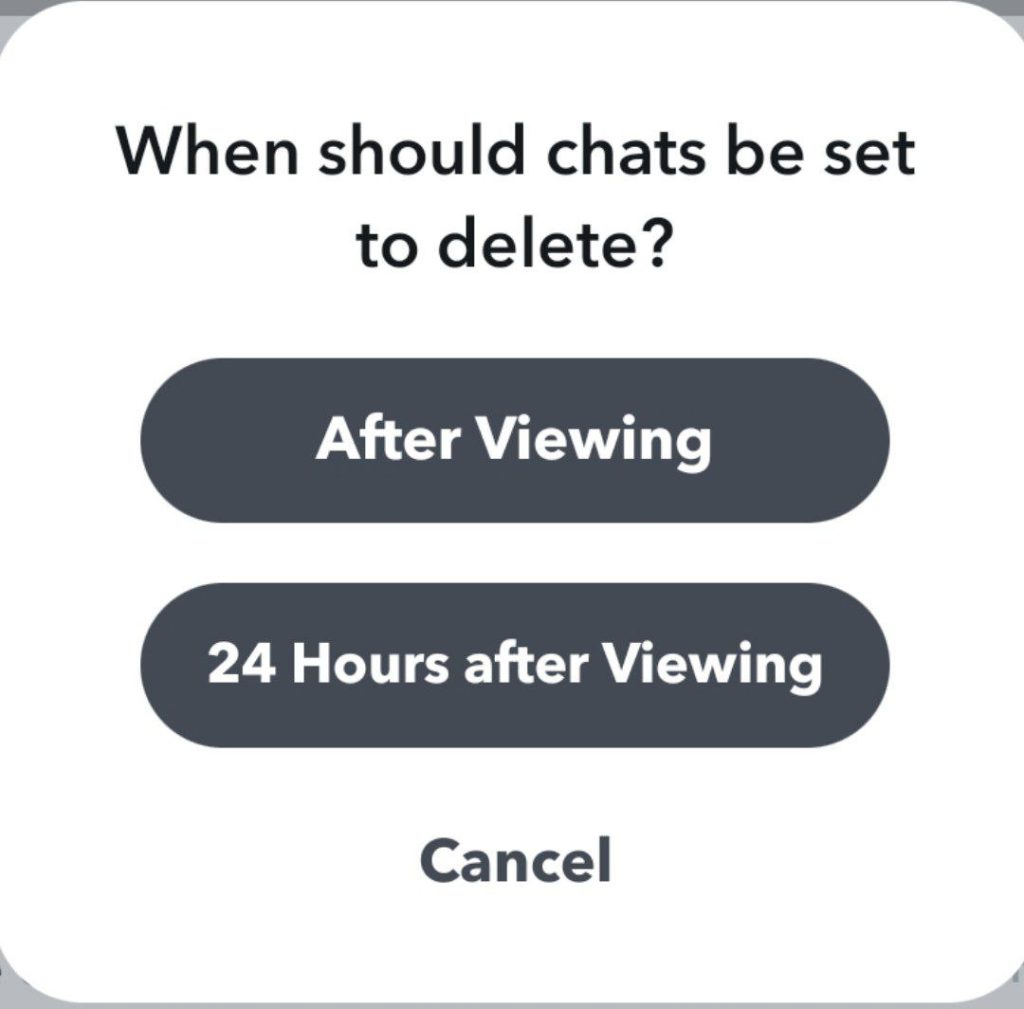 Note that if you switch from "24 hours after viewing" to "After Viewing," your previously viewed chats will disappear. Your messages won't be deleted immediately if someone saves, replies, or responds to your message. Learn more about saving and deleting messages.
Also, from individual snaps, the program allows you to collect your snap history, which can be seen not only by your friends, but also by everyone who is subscribed to the account. Snap history can be viewed an unlimited number of times, but only within a day. After 24 hours, the story will also delete itself.
As already mentioned, Snapchat got its popularity precisely because of the possibility of exchanging media, which are then deleted by the system and if the recipient has not viewed them, no one can view them after specific period of time.
Now you know exactly how much time you need in order to catch the snap in Snapchat. Moreover, if you use special settings, you can adjust the visibility of not only your media, but also of your private chats. Be careful with these settings, as you may accidentally delete your chats.