If you've been using your iPhone for a long time, you probably use iMessage. It is the most popular messenger among iPhone users. It is an internal messenger that automatically connects to your Messages app. However, sometimes, some users may experience problems with this service.
The thing is that iMessenger can be turned on or off to send regular text messages. Some users of iPhones and other Apple devices have noticed that iMessage is automatically turned off or does not work from time to time. You can apply several fixes to regain the ability to communicate with your friends using iMessage.
What is the difference between blue and green messages on iPhones?
Let's start by figuring out how iMessage works and how you can tell if it's stopped working for you. To do this, you need to understand that there are two types of messages in the Messages app. Messages are sent via iMessage and ordinary SMS, which you send via your SIM card.
Messages sent over the Internet using iMessage are marked in blue in iMessage. Such messages are free; you can send media with them, edit them or even cancel them after a short period.
If you notice a green message in your chat, it means that you have sent an ordinary text message at the expense of your mobile operator. You must pay for such messages according to your mobile number prices. You can only send small media files via MMS.
Why iMessage may not work on your iPhone or iPad
If you notice green messages being sent even though you've turned on iMessage or no message is being sent, you are most likely experiencing problems with the iMessage service. There are many reasons why iMessage may not work on your device. Let me talk briefly about the most common ones.
First of all, it could be due to a bad Internet connection. If your network connection is weak or nonexistent, IMessage won't work because it requires a stable Internet connection. In addition, there may be errors logging into your Apple ID account.
Other than that, problems may be because you have system errors inside. Usually, they are caused by iMessage conflicting with some other application or service. Often such problems are caused by another service called FaceTime. These errors are generally easier to fix than internet problems. Let's now move on to what you can do in this case.
How to fix iMessage is turning off
Several ways can help you with your iMessage being constantly disconnected. I'll start with the simplest ones and gradually move on to more radical methods that should help with this problem. I suggest you try them all individually and find one that works.
Check if iMessage is enabled
The thing is that often people can turn off this service by mistake and then forget to turn it back on. So the first thing to do is to turn on iMessage:
To do this in the settings, go to Messages.
Make sure that the switch next to iMessage is green.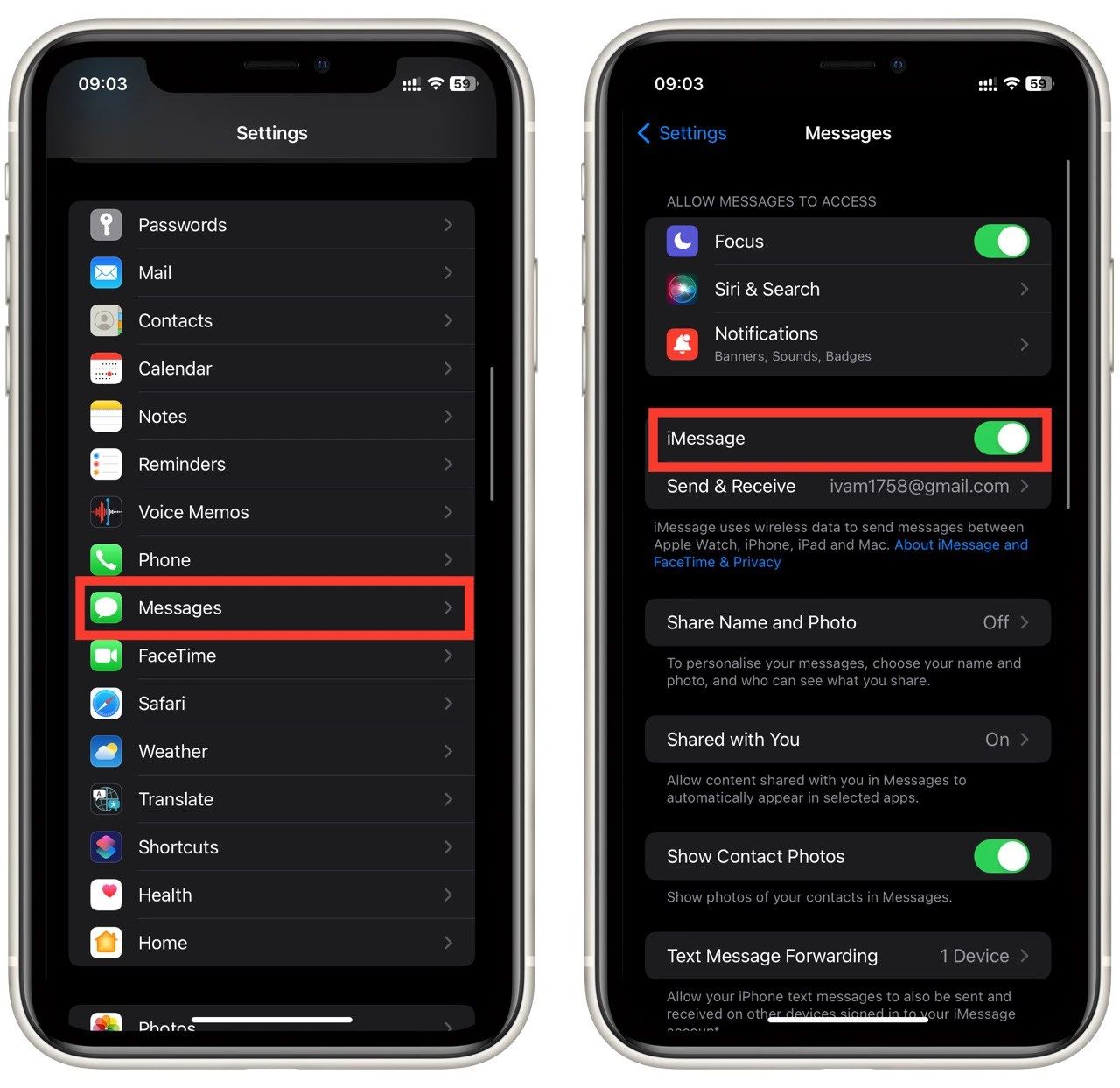 Then try to send a few messages and see if iMessage works. If this doesn't work or if it turns off again after a while, go to the next step.
Check the Internet and the status of iMessage
The next step is a simple Internet check. The point is that messages are sent over the network, and without a network connection, you cannot send them. To check if the Internet is working, log on to any website or open a YouTube video.
In addition, you should check the state of the server's iMessage itself. You can do this here. If the server's iMessage does not work, you only have to wait until Apple fixes this problem.
Update your iPhone
A common problem is a system bug that can occur after the last update. Usually, in such situations, Apple will promptly bite out the Hotfix, so you should check your system for updates, for that:
In settings, click on General
After that, select Software Update.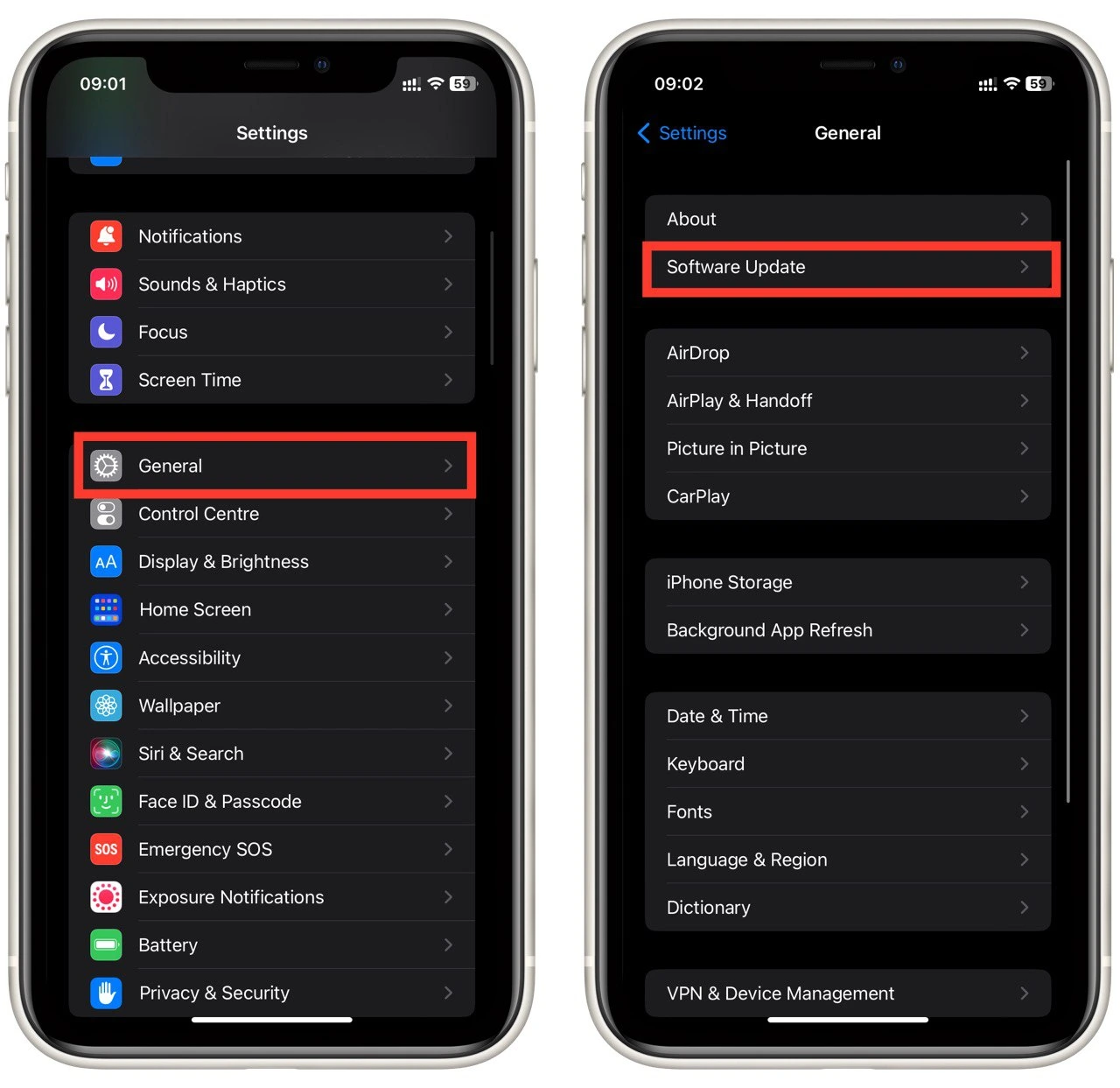 Wait for your iPhone to find the update and click Download and Install.
If your iPhone didn't find the latest update, then you should go to the next step, as, most likely, Hotfix isn't out yet.
Try enabling FaceTime
This may seem strange, but iMessage and FaceTime are tightly coupled. Although they are two different services that should work independently, users occasionally encounter the problem that one might not work without the other. To enable FaceTime, you need to:
In Settings, select FaceTime.
Enable the checkbox next to the FaceTime button.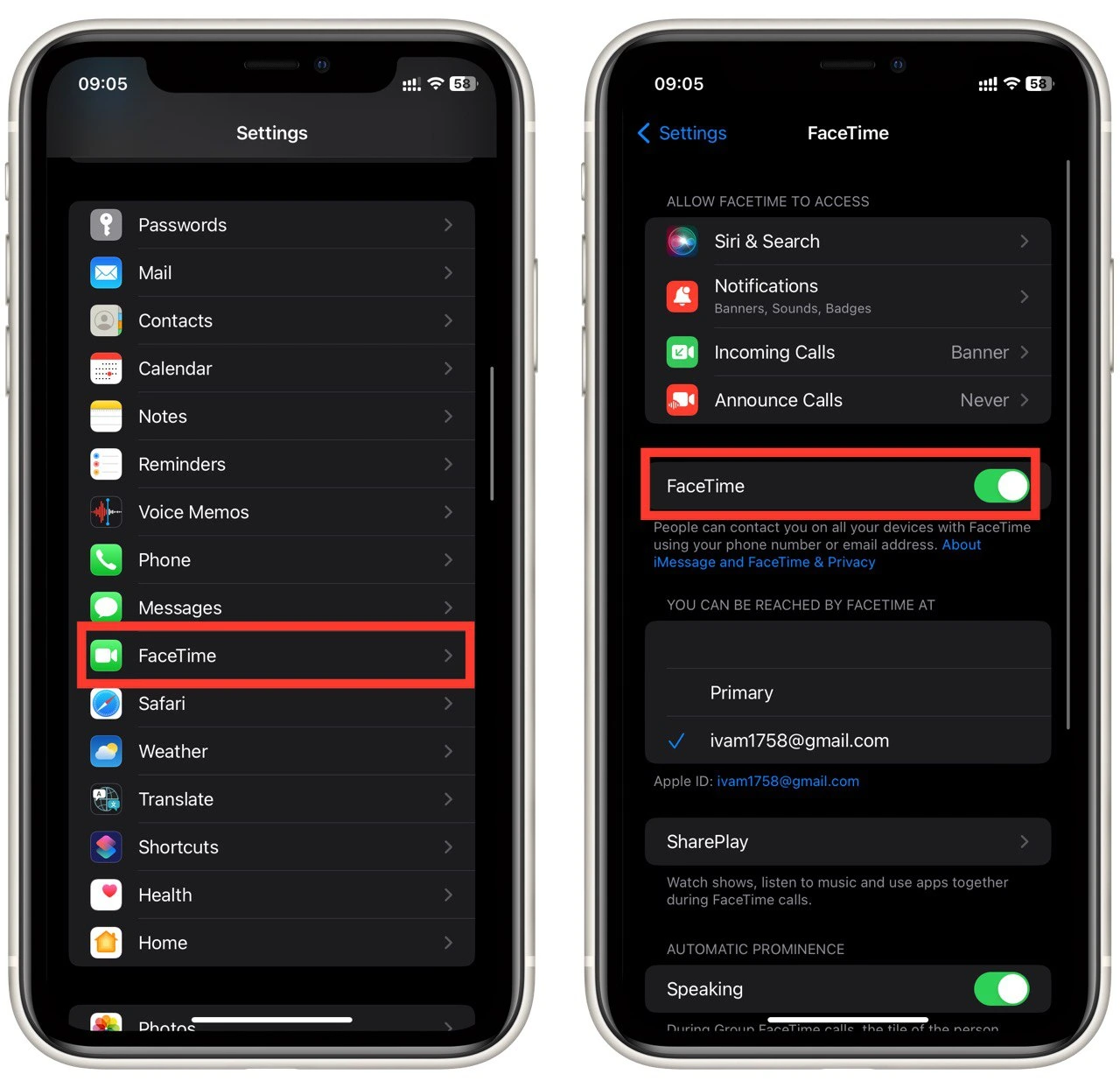 After that, try to send the message again. I also advise you to reset your iPhone before doing this. To do this, press the power button (or home button) and volume down. Then swipe to turn it off.
Log out of your iCloud account in iMessage
If you have a problem with your iCloud account, you can log in to iMessage from your iCloud account. This is a bit non-obvious, but to do it, you need to:
Go to Messages in Settings.
Select Send & Receive.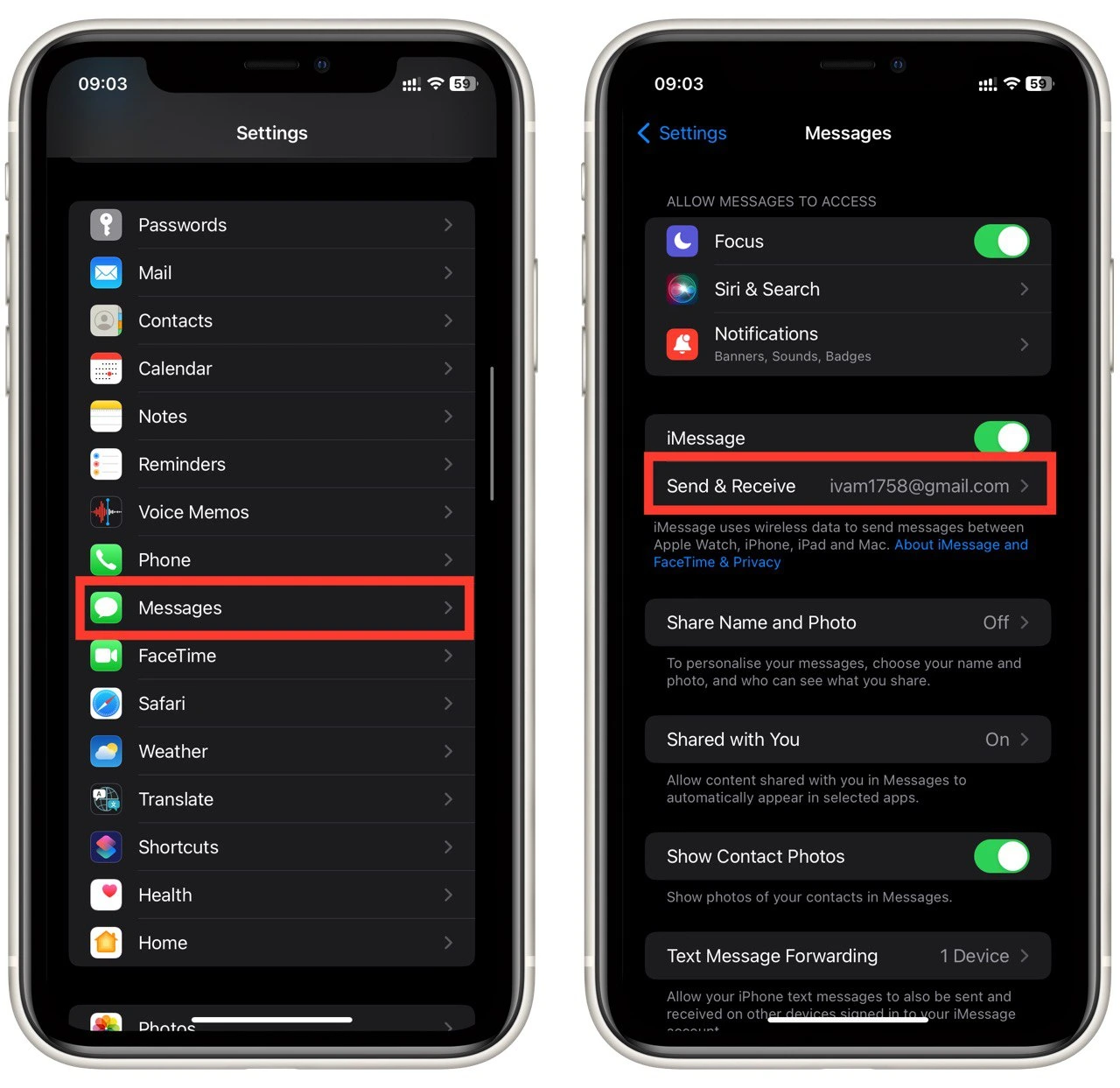 Click on your account mail at the bottom (blue button)
Tap Sign Out.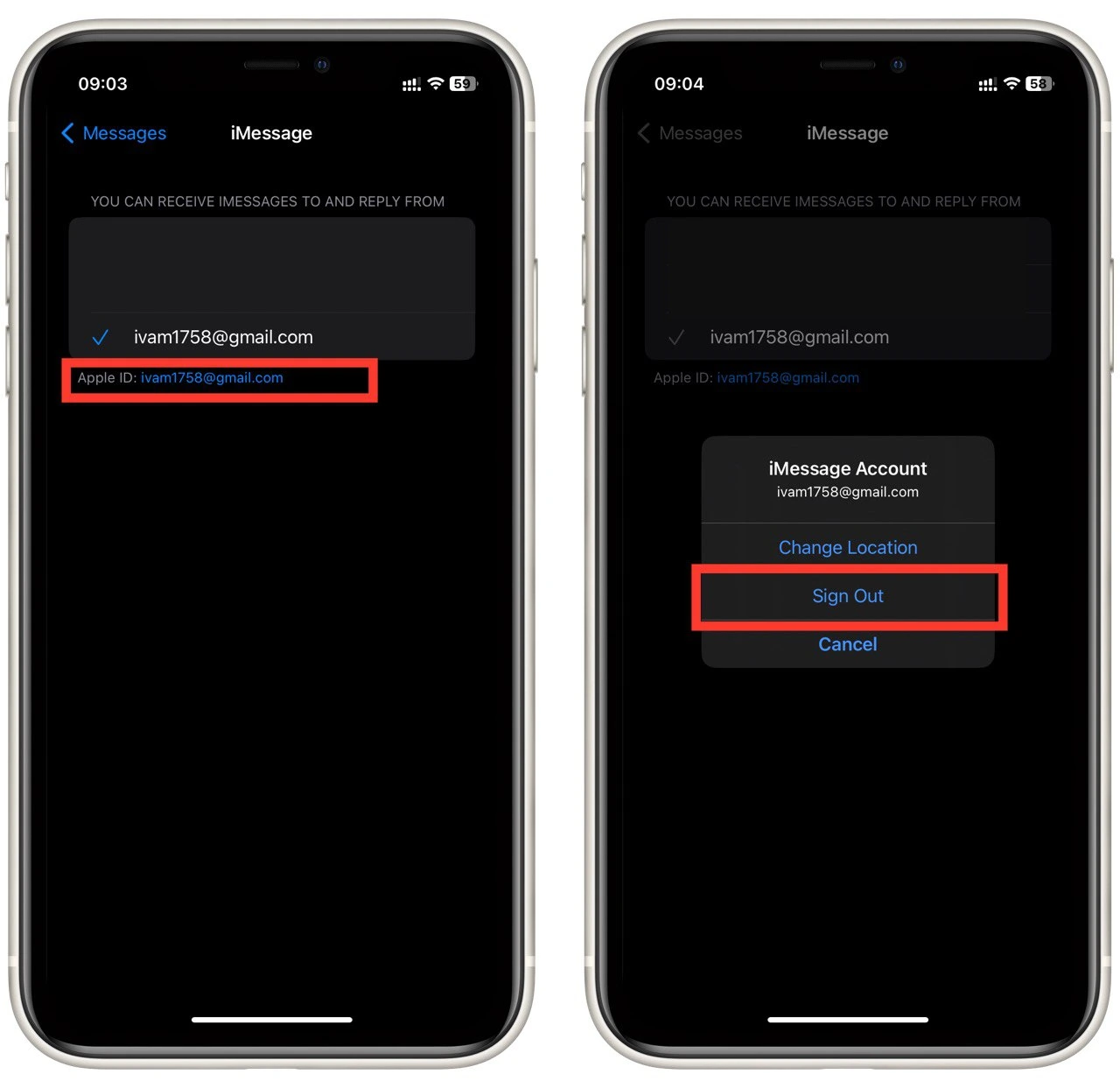 Then repeat the same steps to log back into your Apple ID account. If this was the problem, iMessage should now work correctly. You can also restart your device.
Reset your Network settings
You can also try resetting your network settings. This is a bit drastic because you will reset all Internet data of all applications and different passwords to access points and similar information that concerns the Internet connection. To do this, you need to:
In Settings, select General.
At the bottom, choose Transfer or Reset iPhone.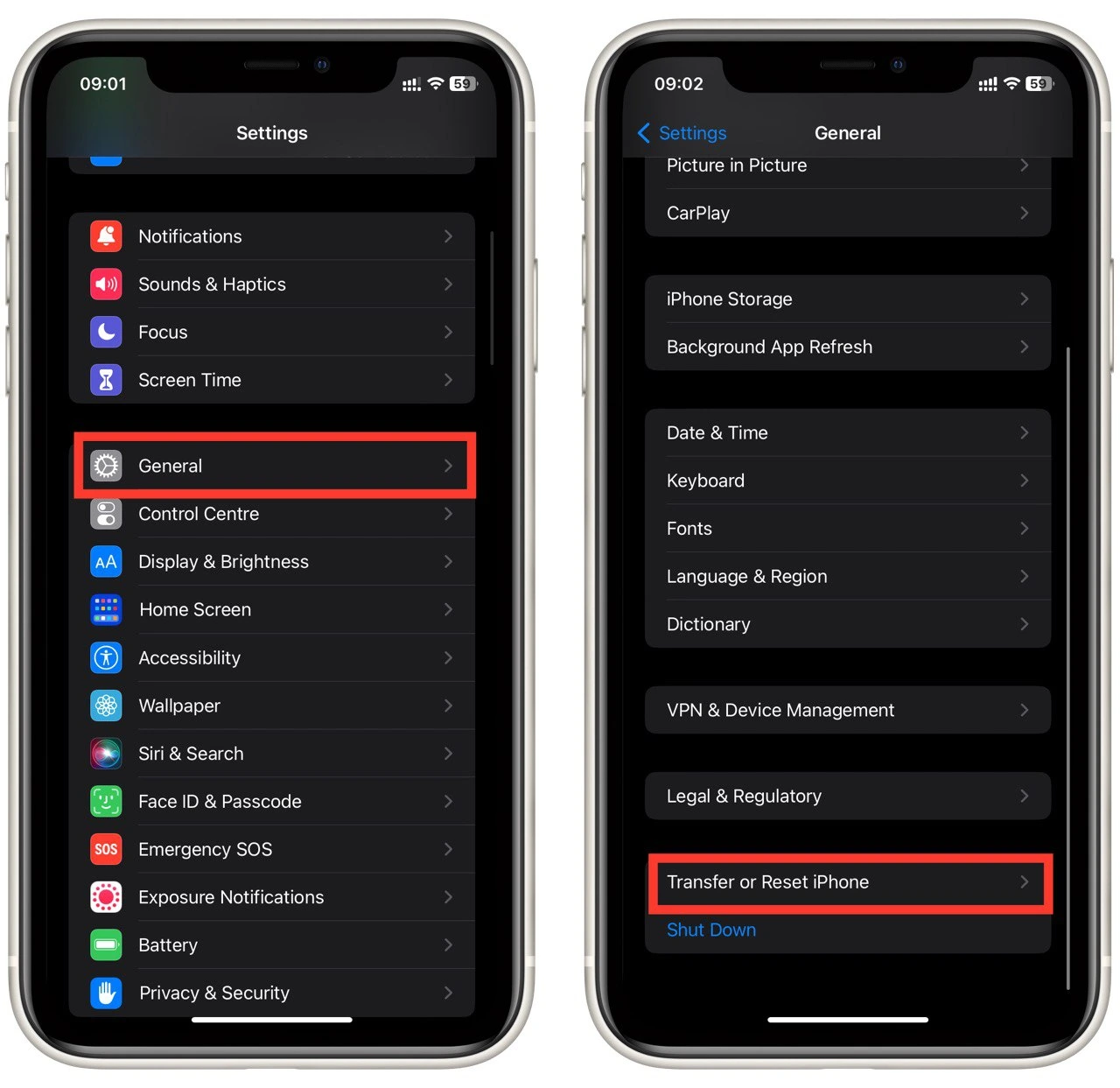 Click on Reset.
From the dropdown menu, select Reset Network Settings.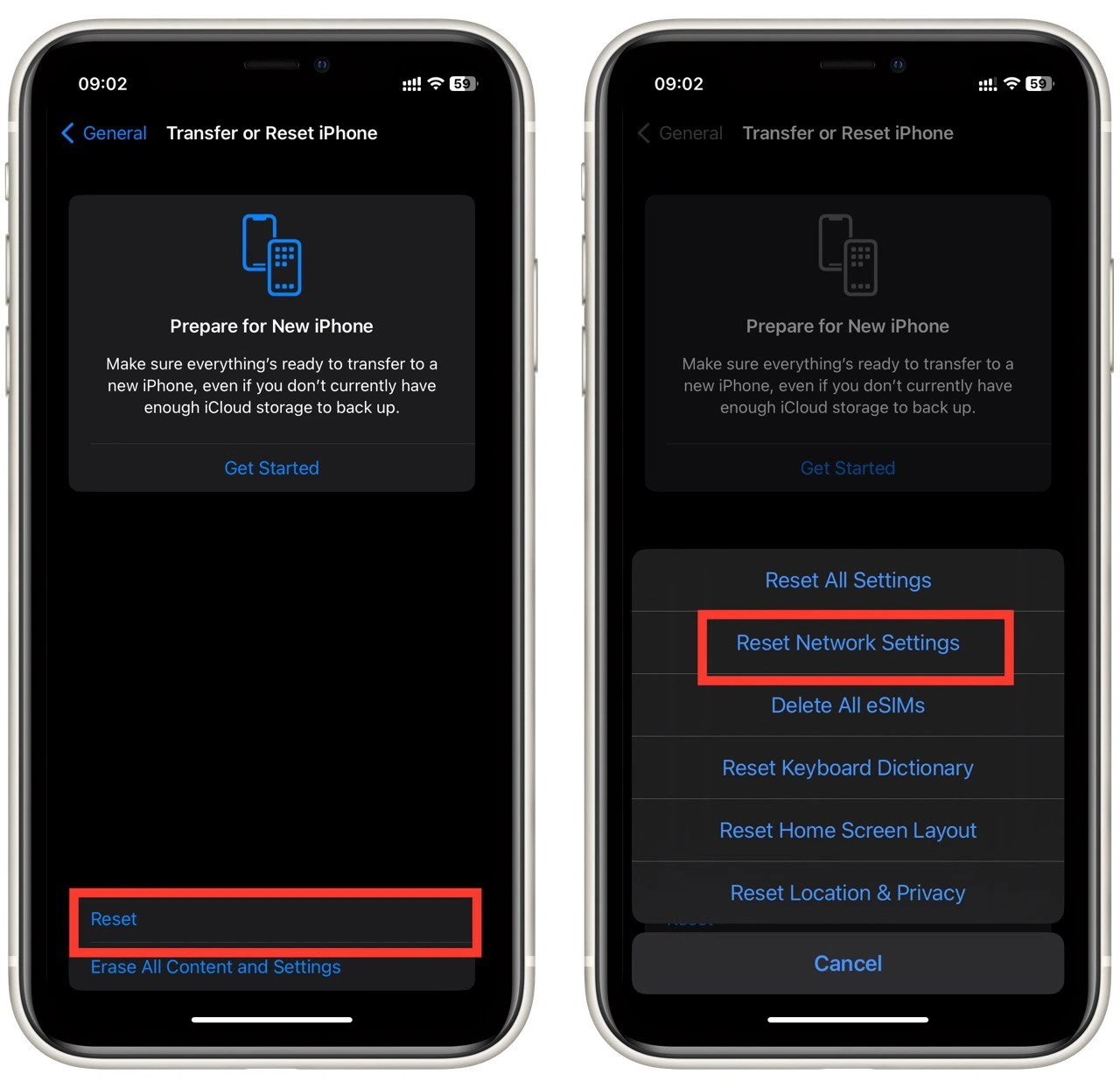 Note that this is the last and most radical method you can try. If none helps, you should expect a new update from Apple to add a fix for this bug.