If you decided to buy yourself a TV, you might have come across the term Roku TV in the description. Many users don't quite understand what it means and how exactly Roku TV differs from regular Smart TV.
The fact is that there is no difference because Roku TV is an operating system for your Smart TV. It is both pre-installed on some models of Smart TV and installed on external devices that you can connect to your TV.
What is Roku TV?
As I described above Roku TV is most often the pre-installed operating system on your TV. You can use it as your primary source for watching movies or TV shows, or you can use any other ports or signals.
Roku gives you access to a very wide library of apps. You can find all popular streaming services here. In contrast to competitors, Roku TV has a much larger list of supported channels and services.
Besides, Roku is available on its own streaming devices. So even if your TV doesn't have Roku TV on board, you can simply buy a TV set-top box and get all the benefits of Roku TV for a small fee.
What are Roku devices?
If you are interested in all the benefits and features of Roku TV, but your TV is not equipped with Roku TV, you can buy a streaming device Roku. There are two lines of Roku devices: set-top boxes that connect to the TV with an HDMI cable and TV sticks that plug directly into the HDMI connector.
In general, both types of devices offer the same functionality. This is more about usability. If you don't have a cabinet or shelf for your TV, you're better off with a TV stick.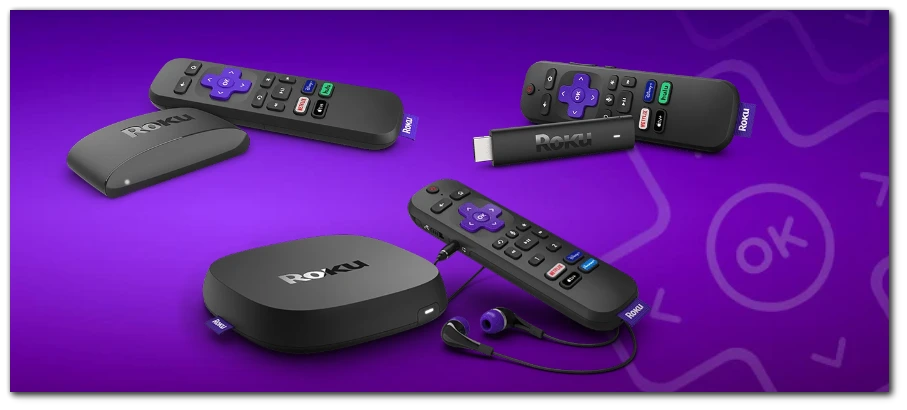 On the other hand, if you are not bothered by unnecessary devices under your TV, then you can buy a set-top box and save money by getting a more powerful device. In general, the difference between the different models of Roku devices is that some of them offer viewing in 4K and additional options, such as voice control.
What TVs have Roku TV?
As I said, Roku TV is the Chinese operating system for Smart TV. For this reason it is mostly installed on TVs by Chinese manufacturers. Most of these TVs come as low-cost models. You can find Roku on TVs from the following manufacturers:
Hisense
Hitachi
Insignia
RCA
Sharp
TCL
Westinghouse
Of course, Roku TV may appear on other Smart TVs in the future, so this list is not definitive. In addition to the TV, you also need to take care of a stable internet connection, because without internet Roku will not work.
Read also:
What other popular TV OS?
There are quite a few different Smart TV systems on the market. Most of them are based on Android TV. I would highlight such operating systems as Tizen OS, WebOS, and Android TV.
Tizen OS is an operating system developed by Samsung. They equip with it almost all of their modern Smart TVs. WebOS is the same operating system, only developed by LG. Accordingly, if you look at LG TV, you are likely to deal with it.
Android TV is the most common system for Smart TVs. It has many different versions and variations. Also, some developers make their own modifications. I would say that if you're looking for an inexpensive TV, then Android TV on board would be a great option.